I recently went to Tuesday Morning and Michaels in search of scrapbook stuff and wanted to report in :)
Tuesday Morning
This display greeted me when I walked in, which I figured was a good sign since it's my favorite shades of blue + my first initial.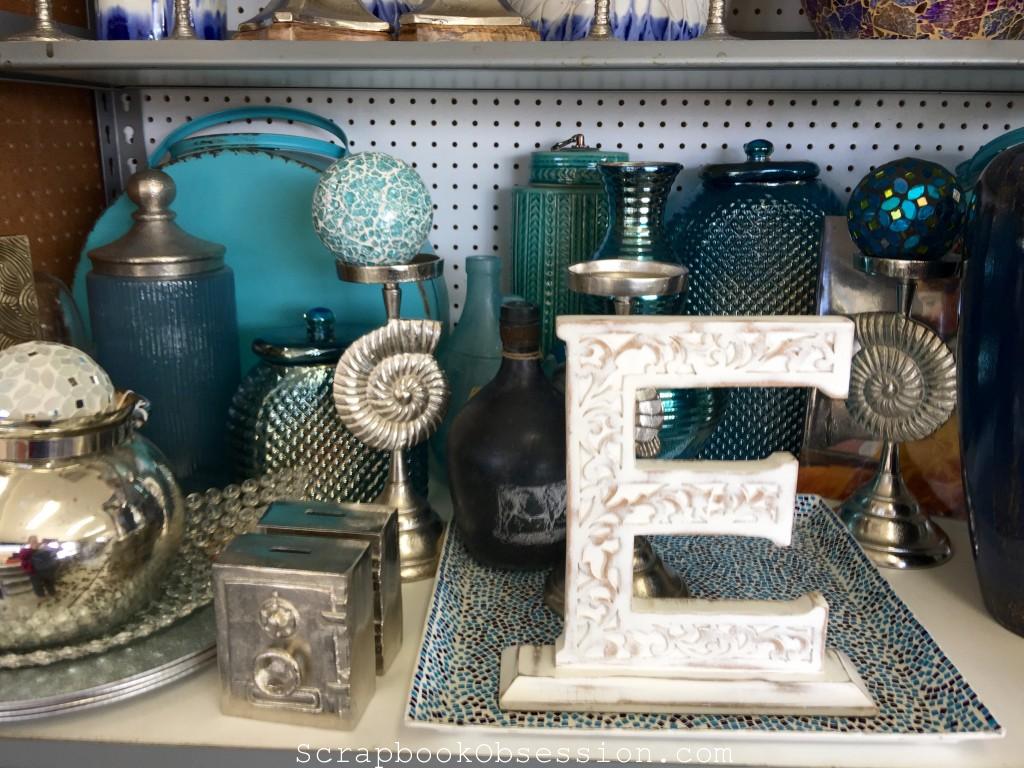 Here are some things that were new to my Tuesday Morning – by Jillibean Soup, Studio Calico, Cosmo Cricket, and Prima.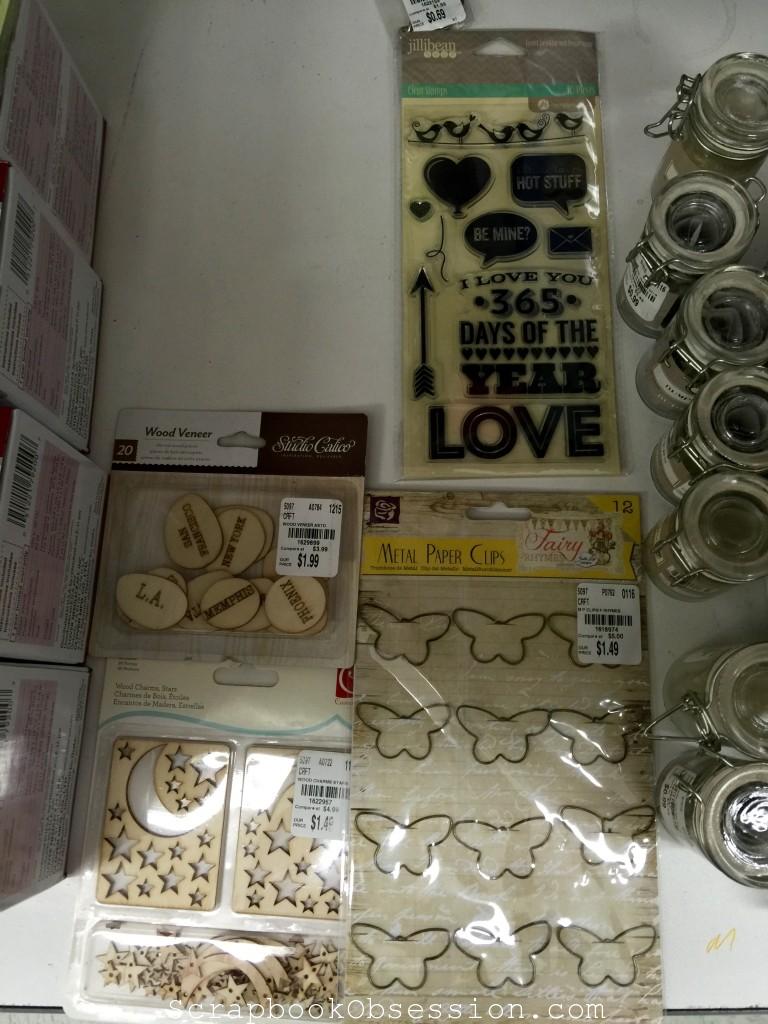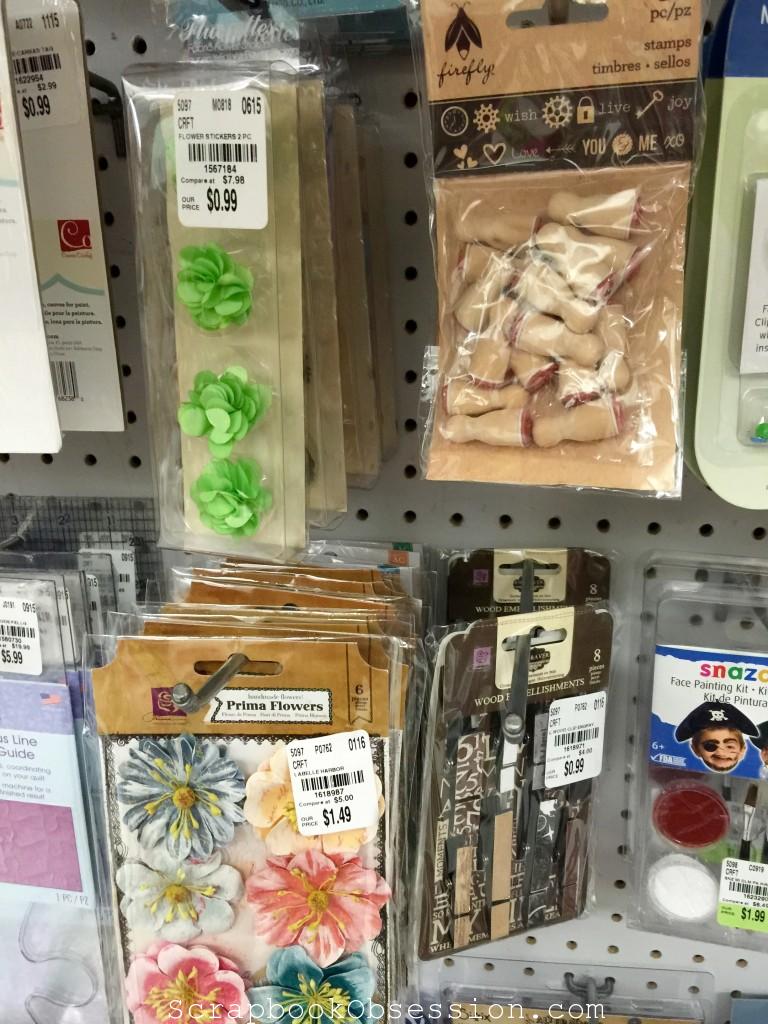 Some of those cute straws from American Crafts, enamel dots in 3 color ways from Basic Grey, and Tim Holtz tissue tape.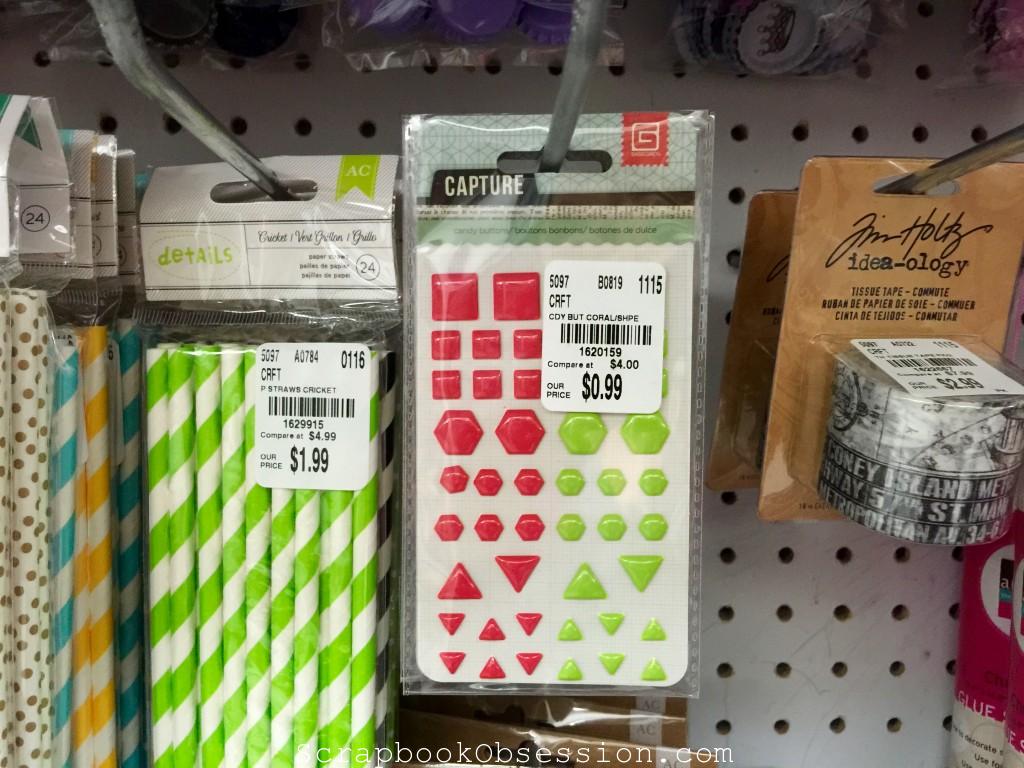 If you love Echo Park kits, now's a great time to check out Tuesday Morning! Even in my little store, there were 4 options, each for $5.99.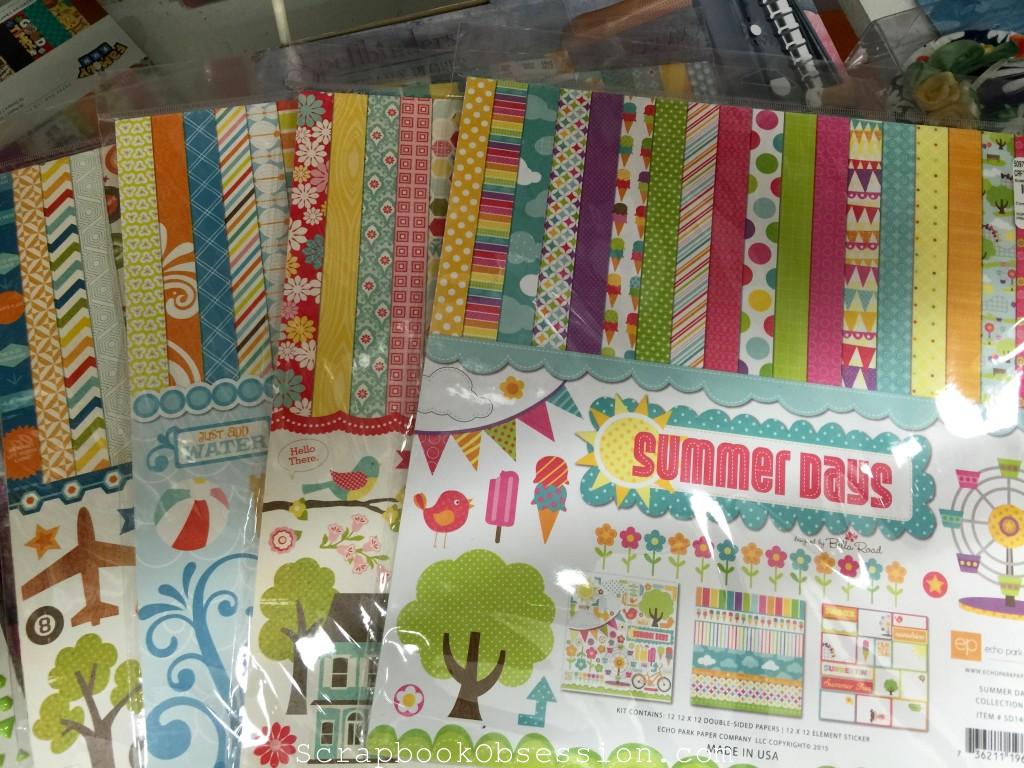 Also a bunch of paper pads for $6.99 each.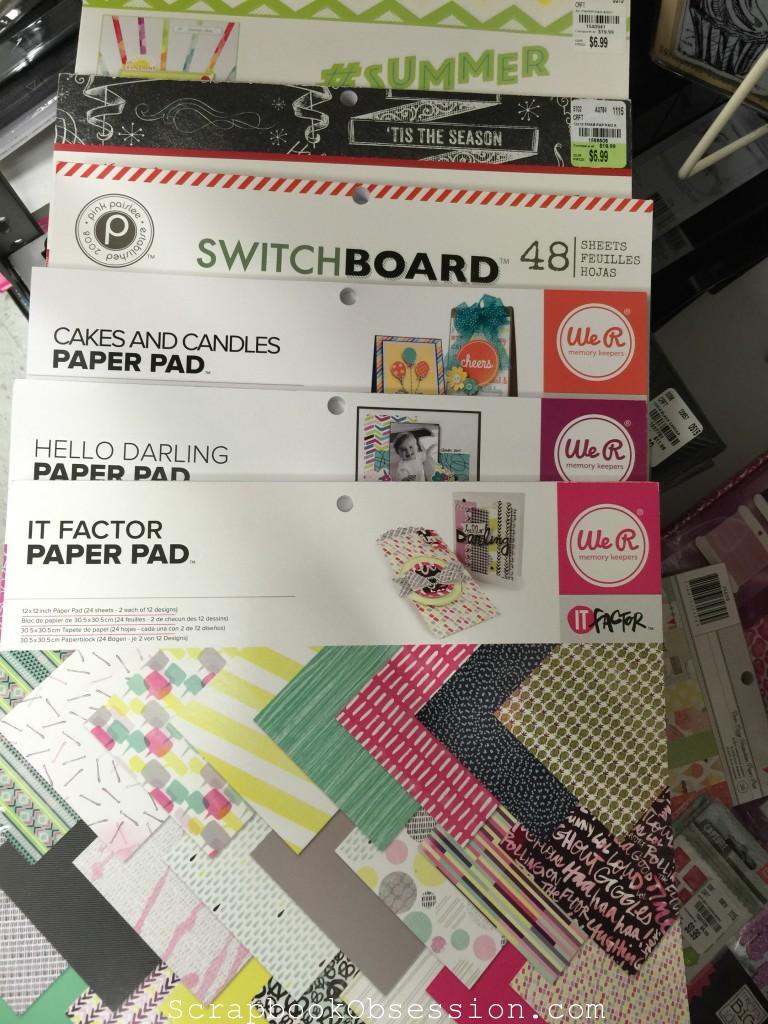 Guess which one of these pretty American Crafts spiral books I bought? I'm going to use it for the listing challenge I'm doing. There are 48 heavy cardstock-weight pages including some pockets and die cut pages.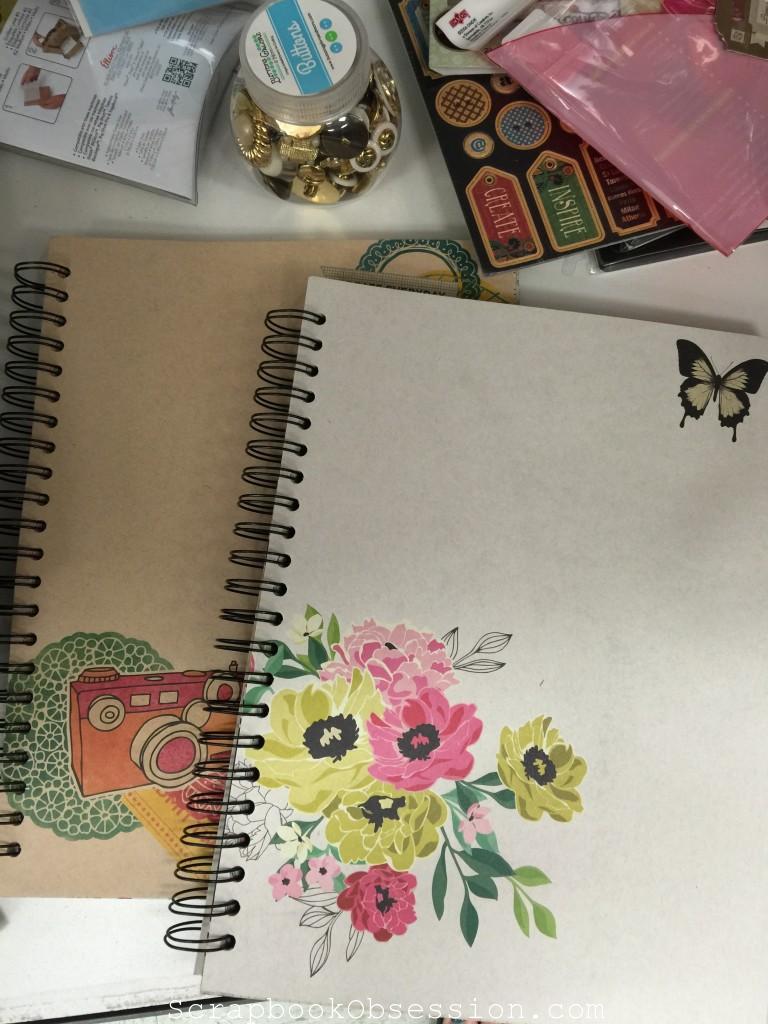 If you Instagram, maybe you'd like this 4×4 Album Kit by WRMK?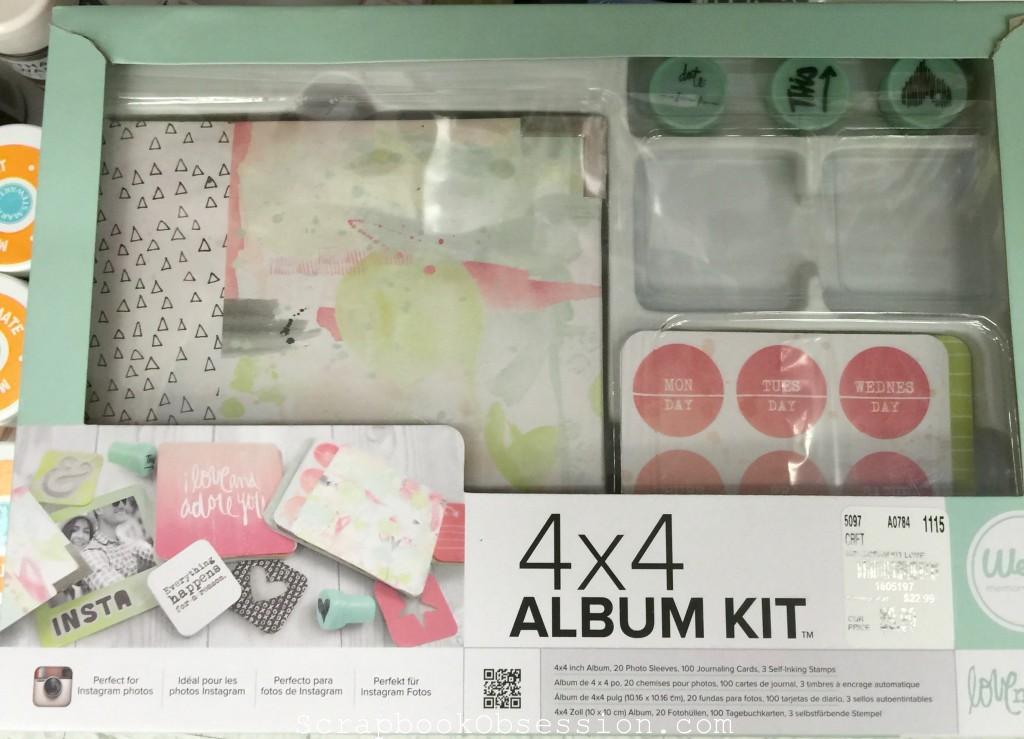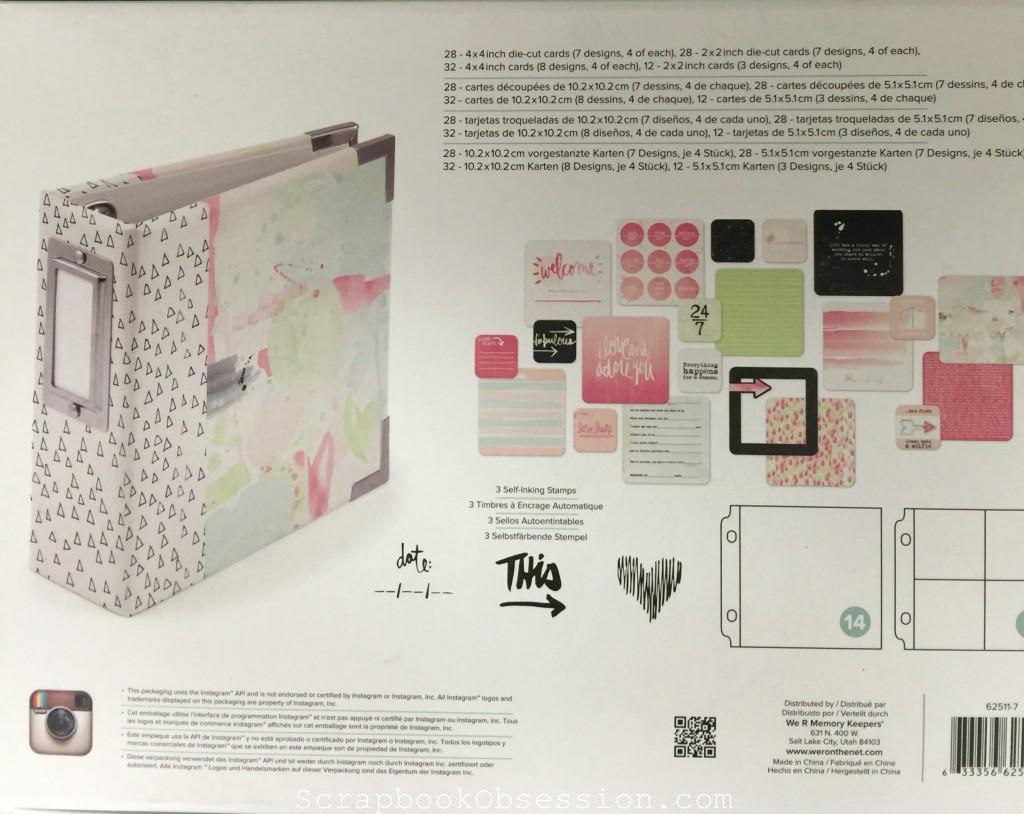 Does that label say "HEID" Swapp? Must've rubbed off, huh?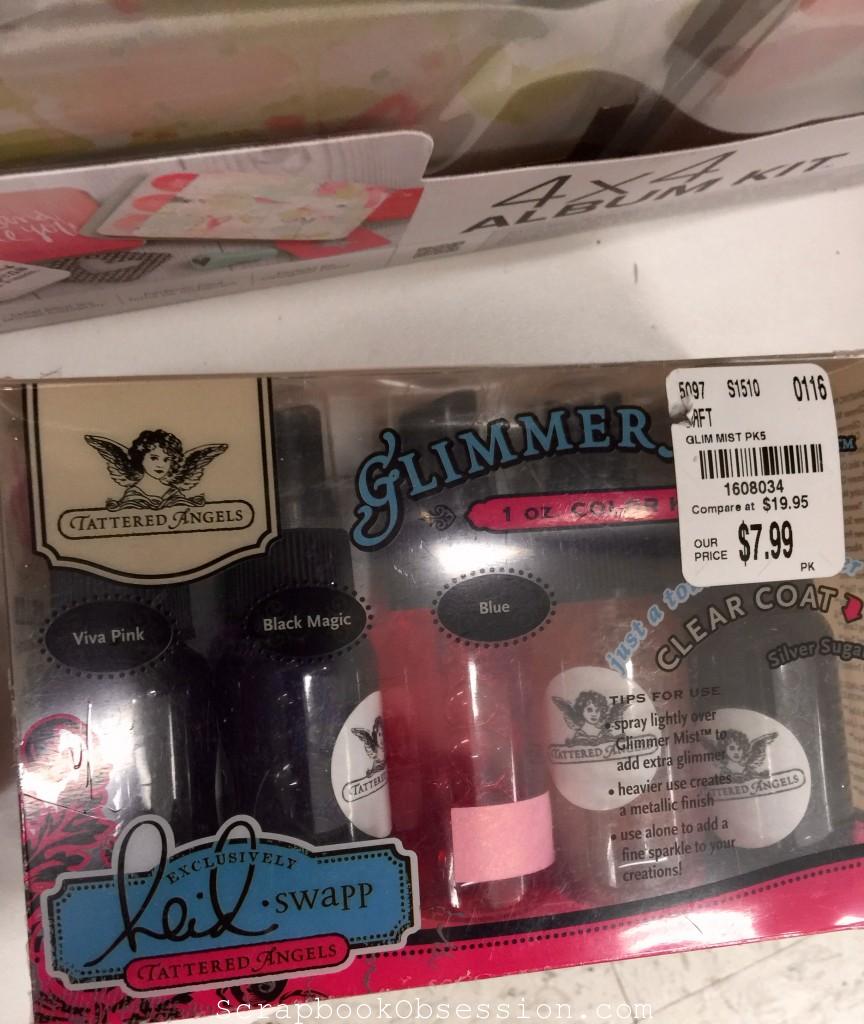 Some cool tools and stamps . . .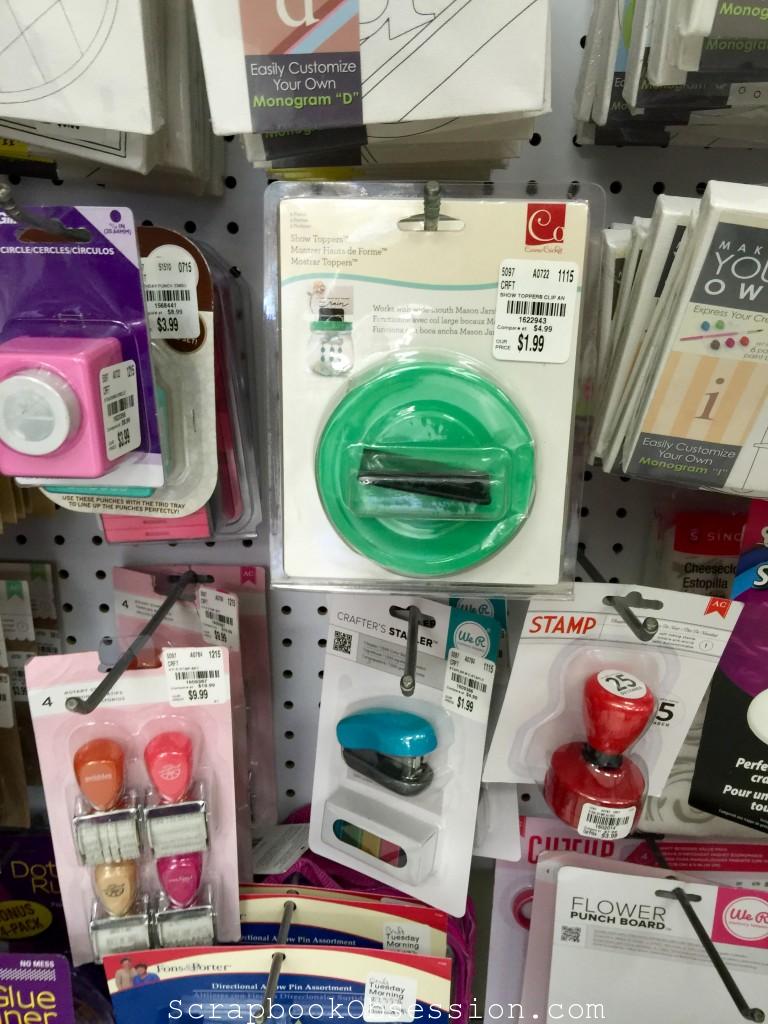 Here's my purchase at the Tuesday Morning counter. It's a happy coincidence that the enamel dots I chose match the album perfectly.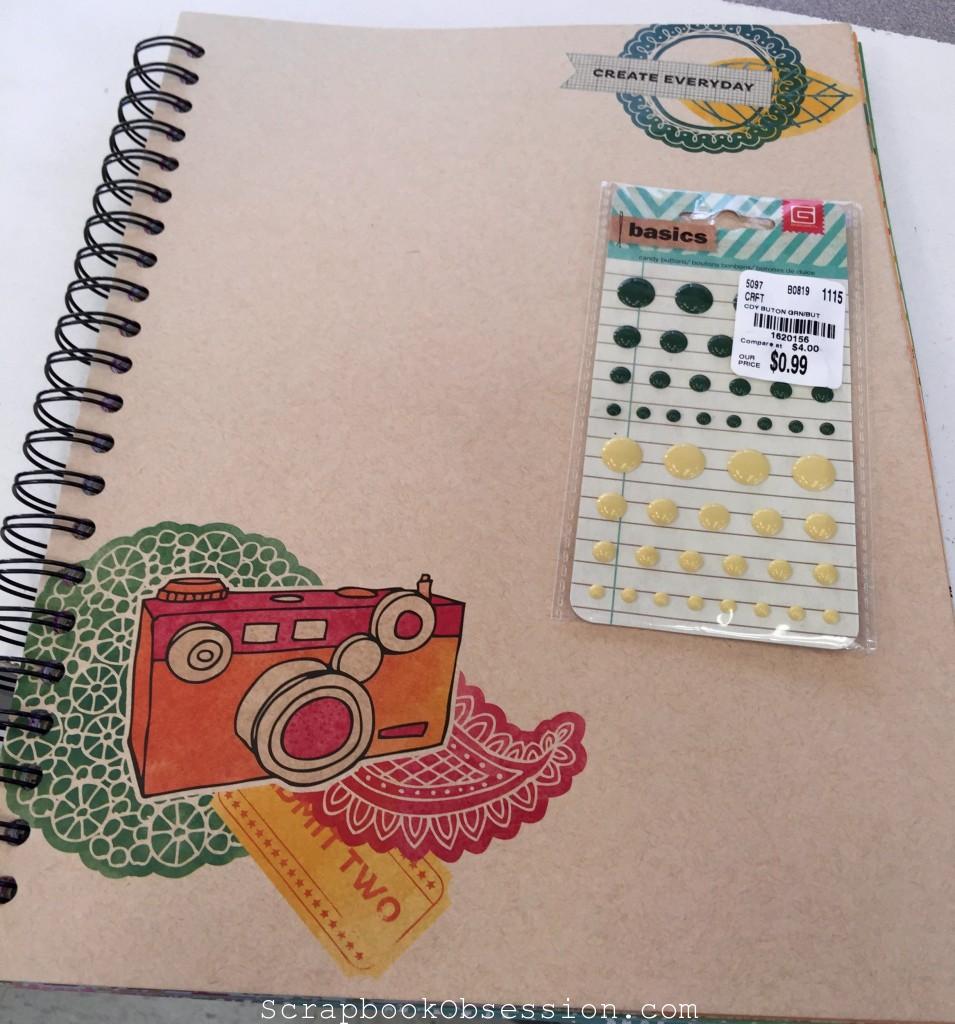 Michaels
If you love COLOR, now's a great time to visit Michaels. First, I saw these cute tapes, twines, and clips . . .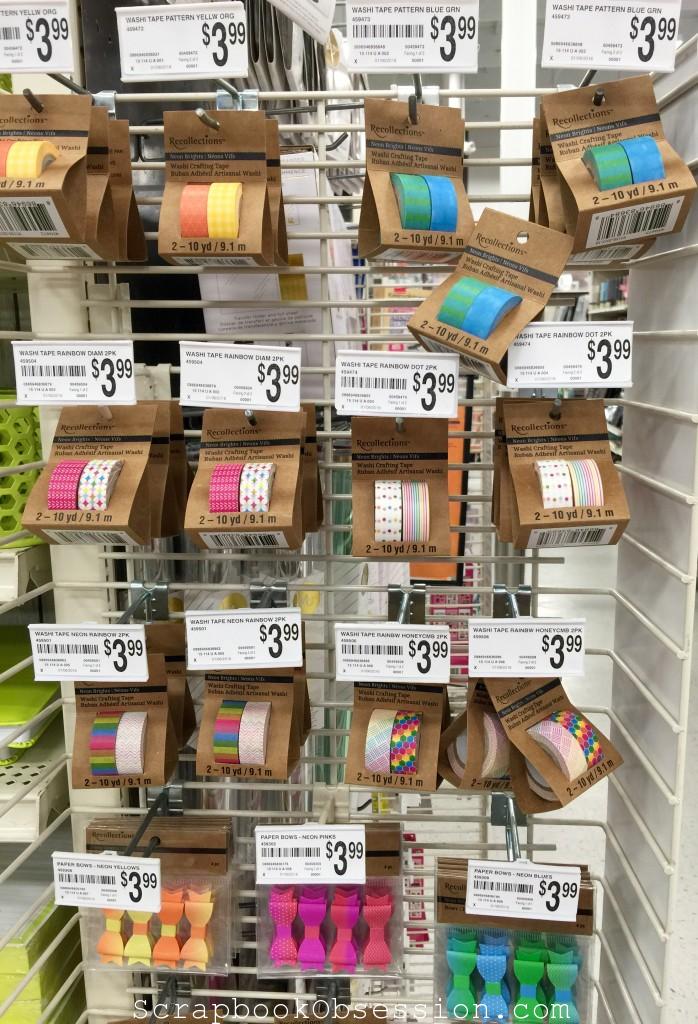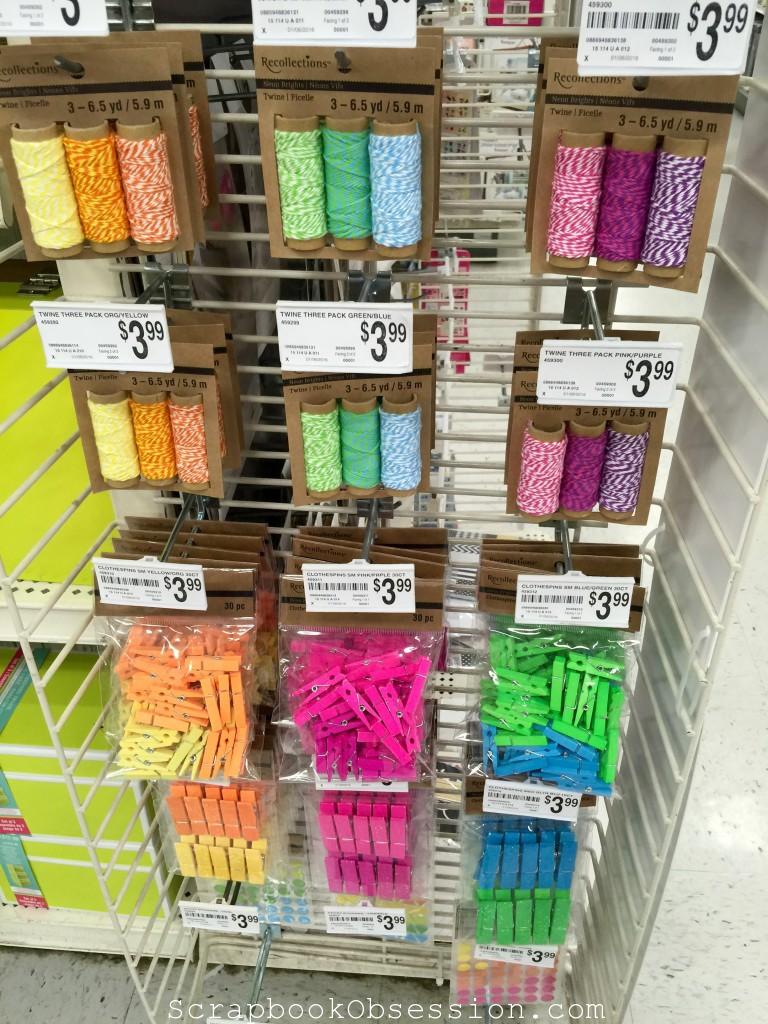 . . . then all the crazy-colorful storage and office items I've been hearing about! My favorites were the padded patent leather notebooks and the big "to do" list pads.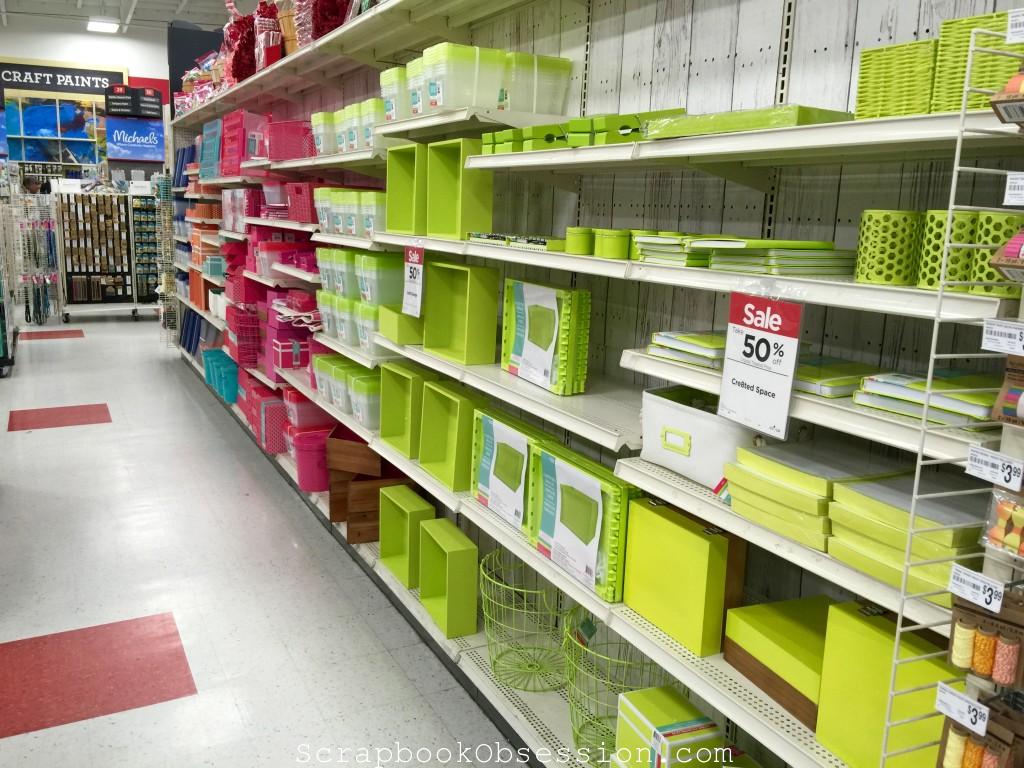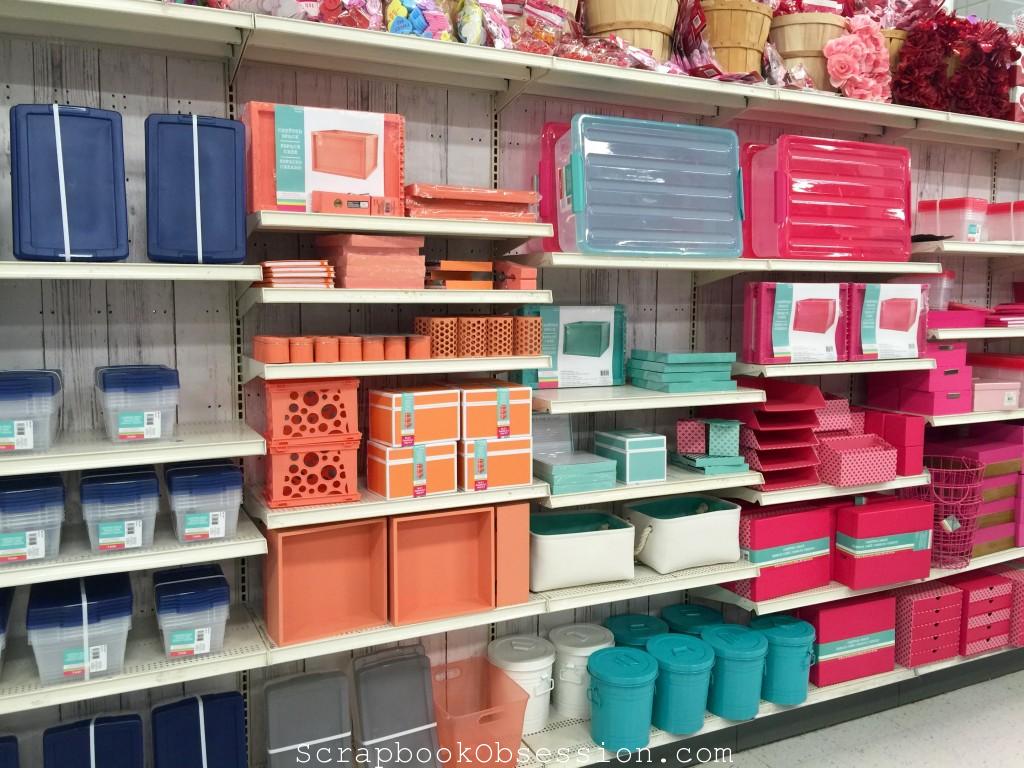 As I talked about HERE, there were new (to me) Hot Buy paper pads and I timed it just right = 70% off. Woot! Pink Paislee "Memorandum" came home with me. I had mentioned in that post wanting the Craftsmith "Words to Live By" pad but in person, I didn't care for it.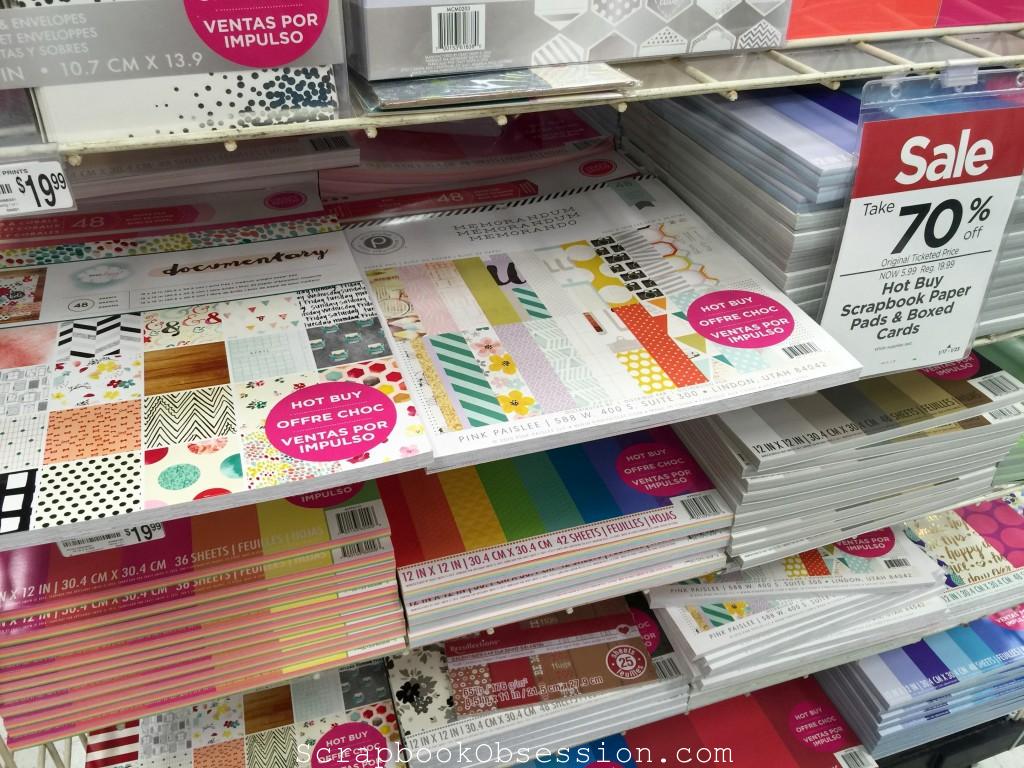 It was all I could do to resist these pretty dark teal spinner trays. They were $35 but, even with the 40% off coupon on my phone, more than I wanted to spend. I hope they're around long enough for me to get one later. Michaels had a lot of deco items in this vein – kind of boho crafty.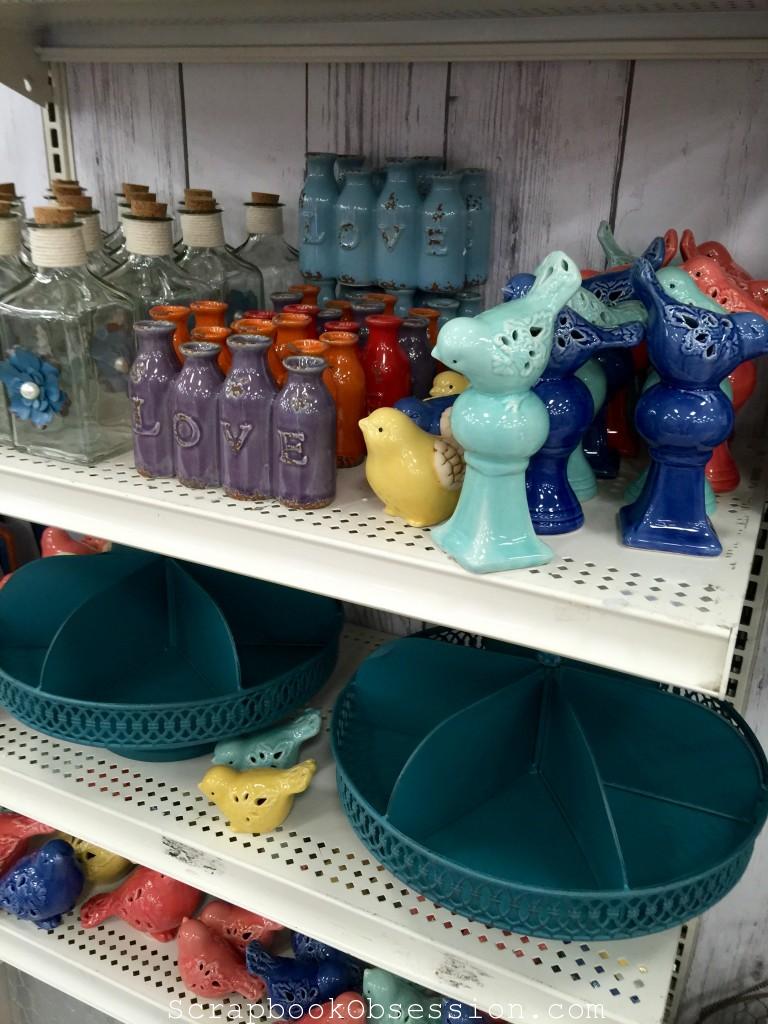 I looked at TJ Maxx too but didn't find anything scrappy – although I did find 2 hoodies similar to this one:
Note: To picture me and MY hoodies, please adjust this model for a larger, older version :P
One hoodie is distressed black and the other a deep fuchsia, with different sayings. They're super soft and comfy. This brand is usually out of my price range but they were each $30 instead of $50-ish. Yahoo for my winter work-at-home uniform, LOL. Now I just need to get Old Navy carrying their awesome sweatpants again and I'm golden. They're really into the compression pants right now and, well, um, me and compression don't get along. Bwahahaha!