I just heard from a scrappy friend in Southern Cal that her Tuesday Morning has a BUNCH of BASIC GREY! Lots of embellishments: brads, ephemera, toothpick flags, resins, stamp stickers, die cuts, journal pads, etc. Most are 99 cents. No paper though, boo! I haven't bought much BG lately (most of my scrappy dough has been going to AMERICAN CRAFTS paper, storage items, and WRMK albums) – so now I have to make ANOTHER trip to Tuesday AM, darn! ;)
Sorry, I don't have any photos of the Basic Grey to share but it reminded me that I never posted all these Tuesday Morning scrappy pics I took last month.

GLITTER, GLITTER GLUE, and PENS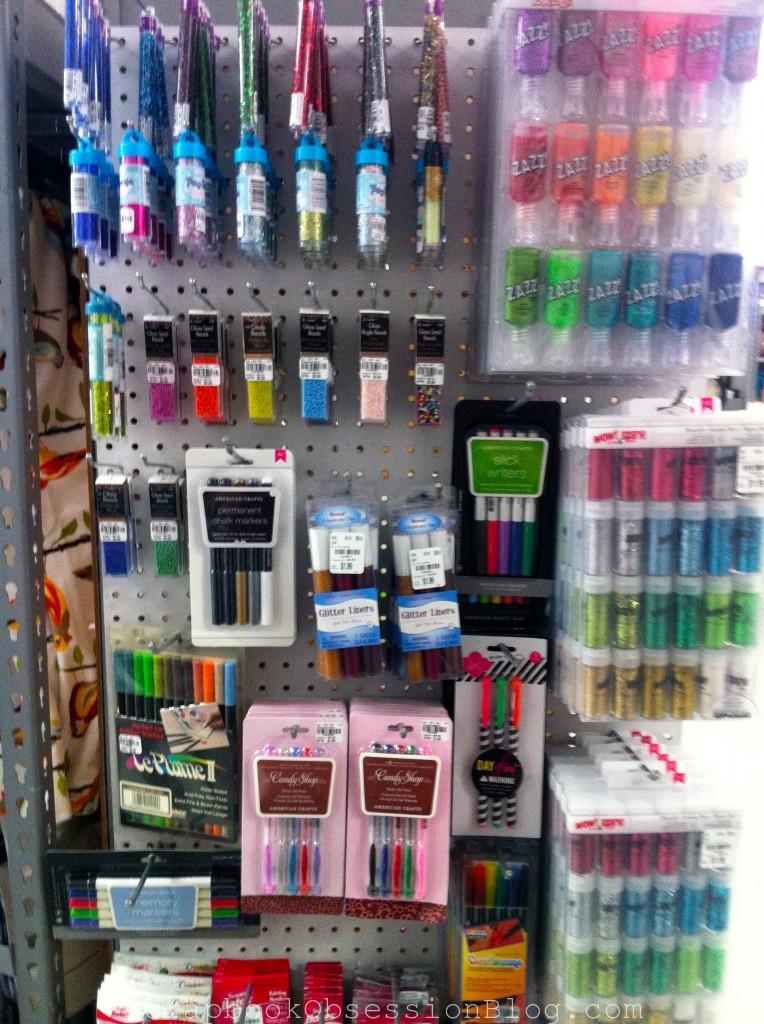 TIM HOLTZ and 7 GYPSIES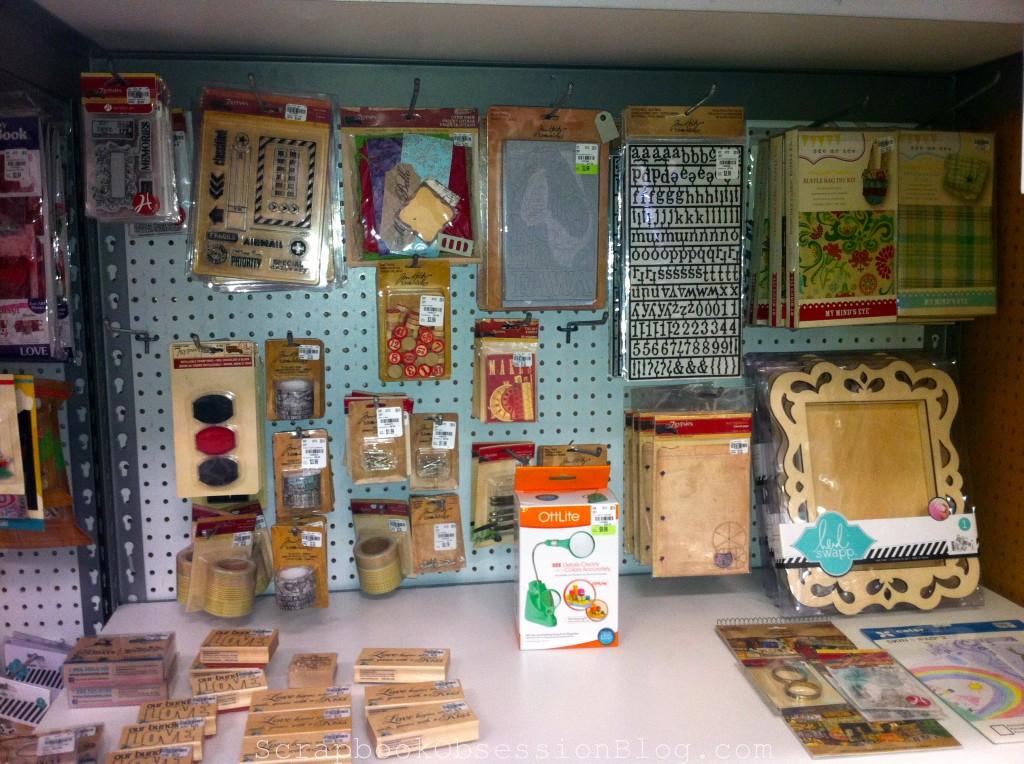 SCRAPPY STORAGE BOXES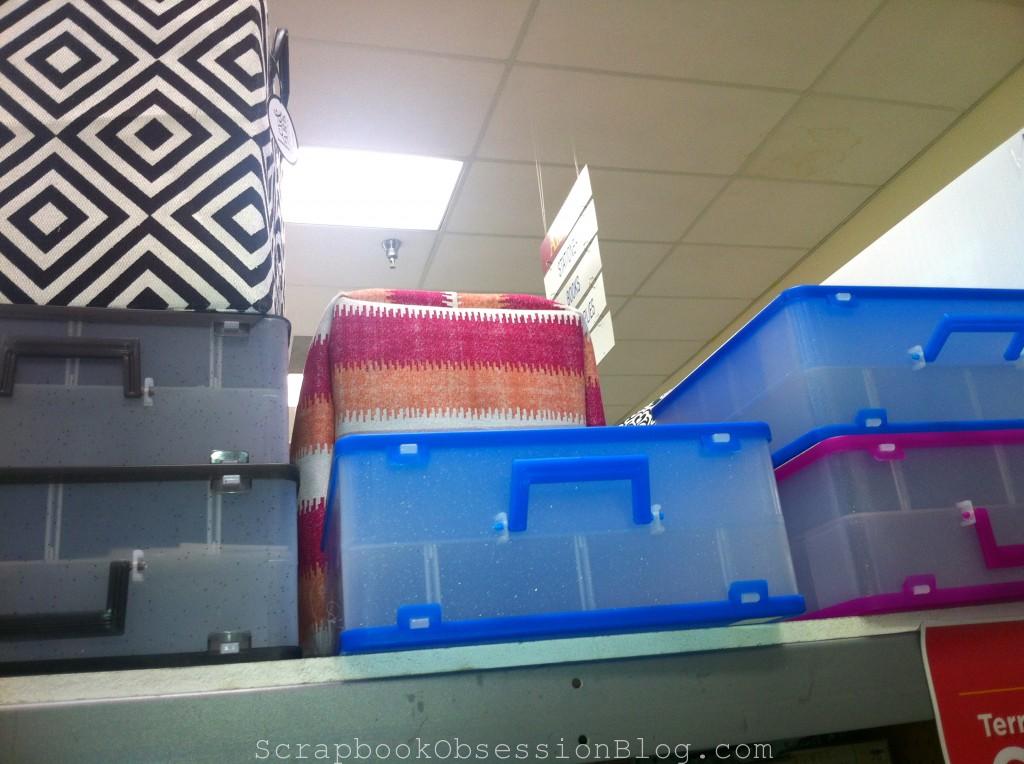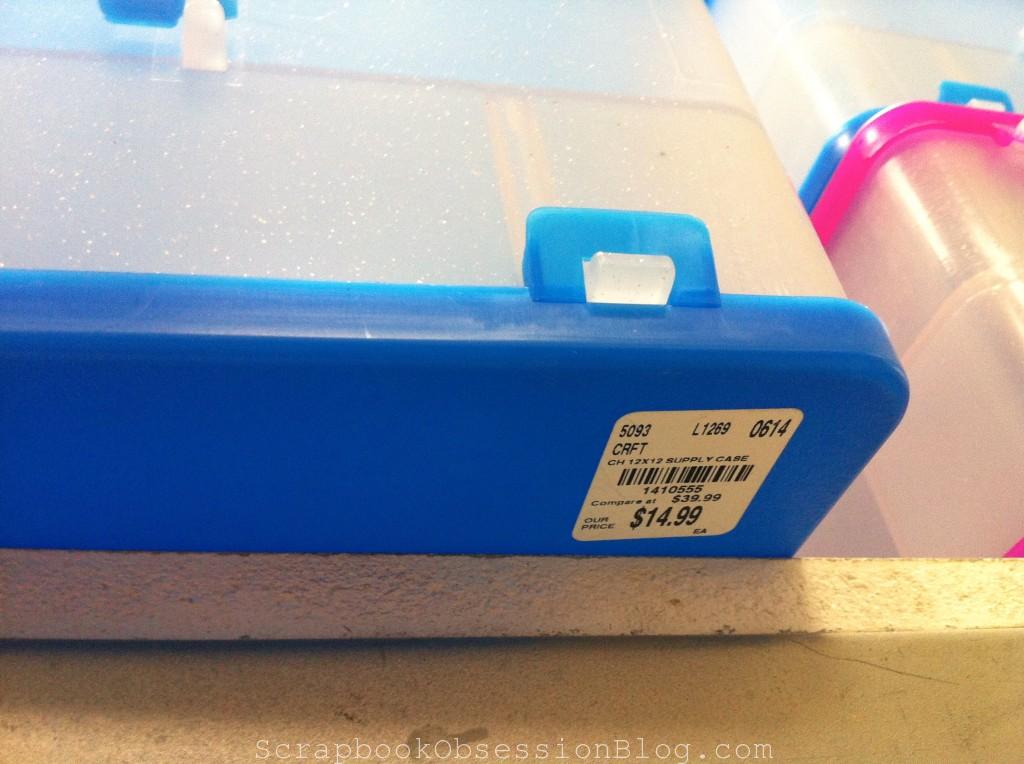 EMBELLIES plus that cute little HEART BURLAP BOX caught my eye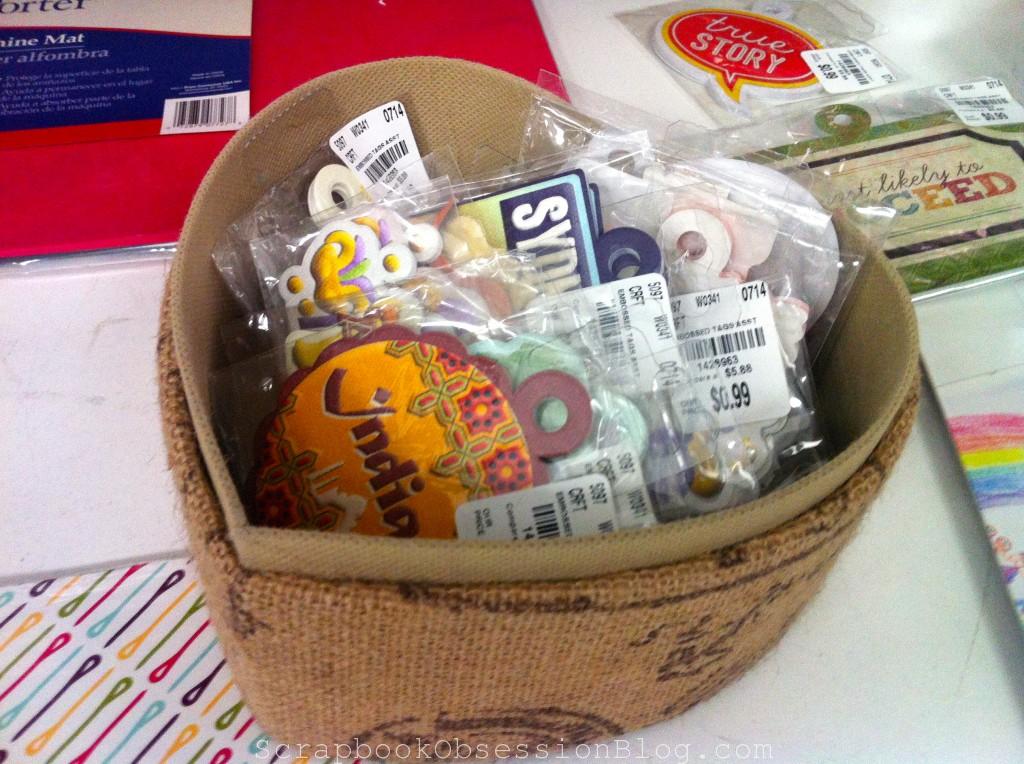 STICKERS and EMBELLISHMENTS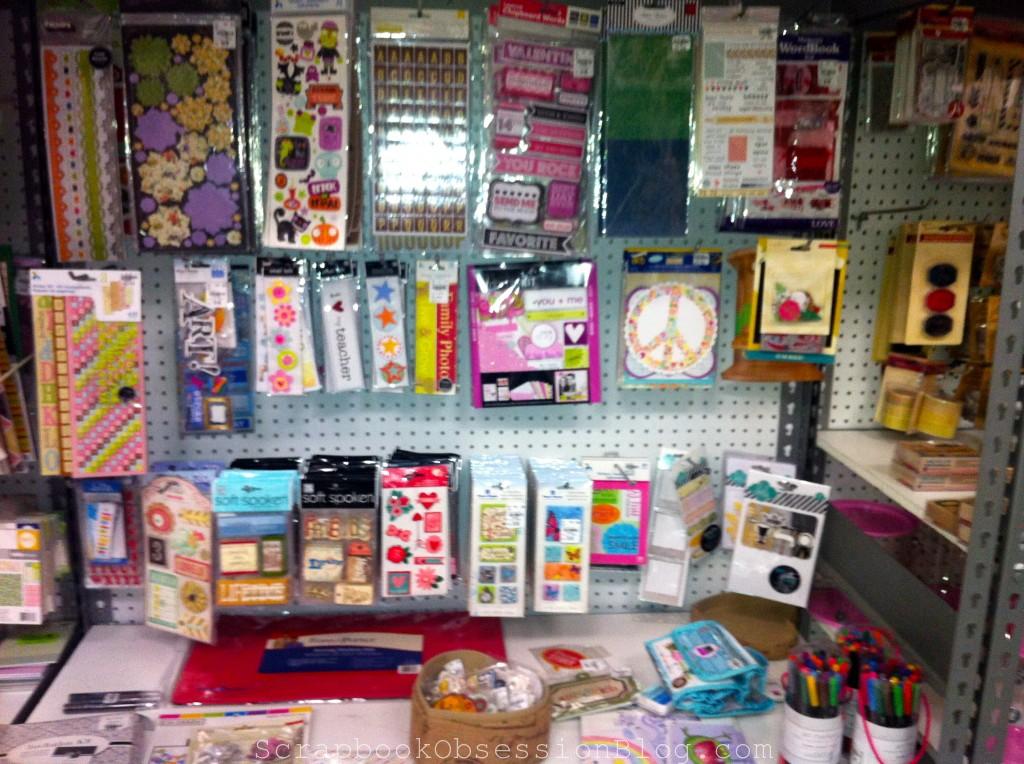 SO MUCH PAPER that it was overwhelming. I couldn't even look at it all!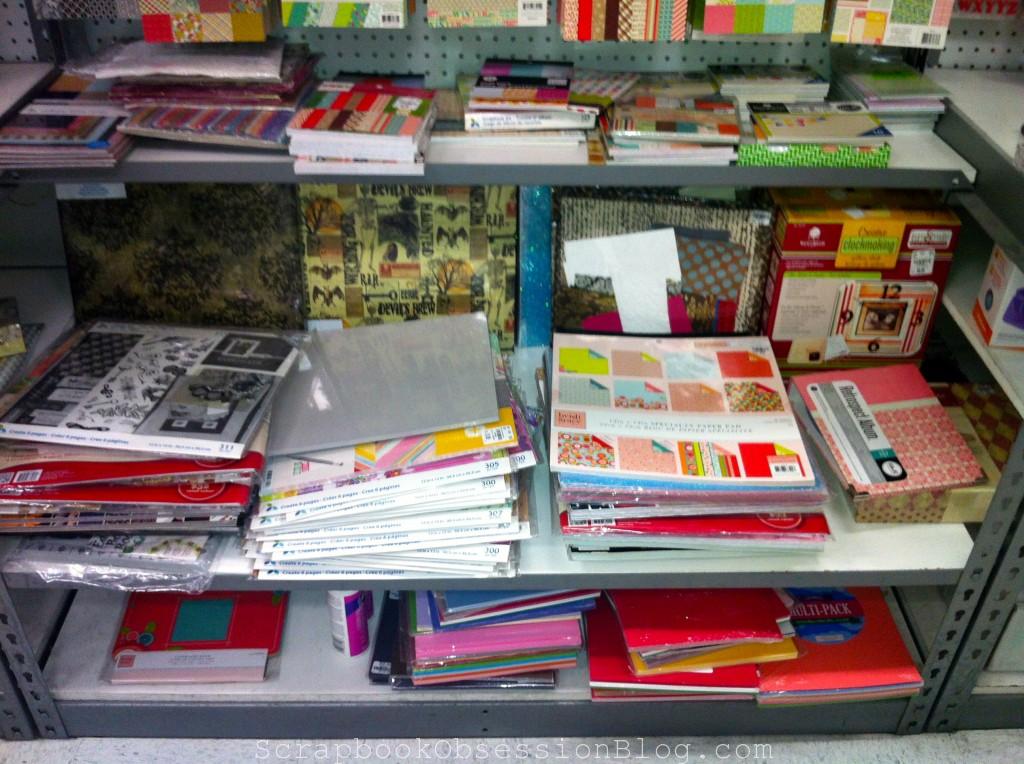 PAGE PROTECTORS and ALBUMS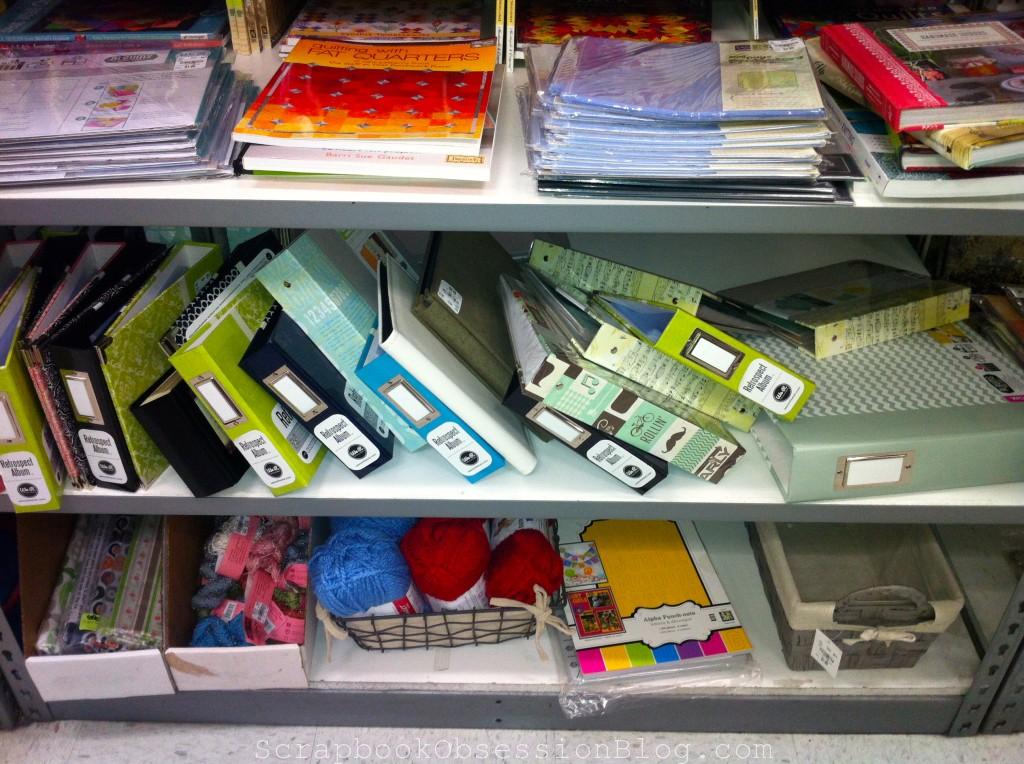 STUDIO CALICO and PEBBLES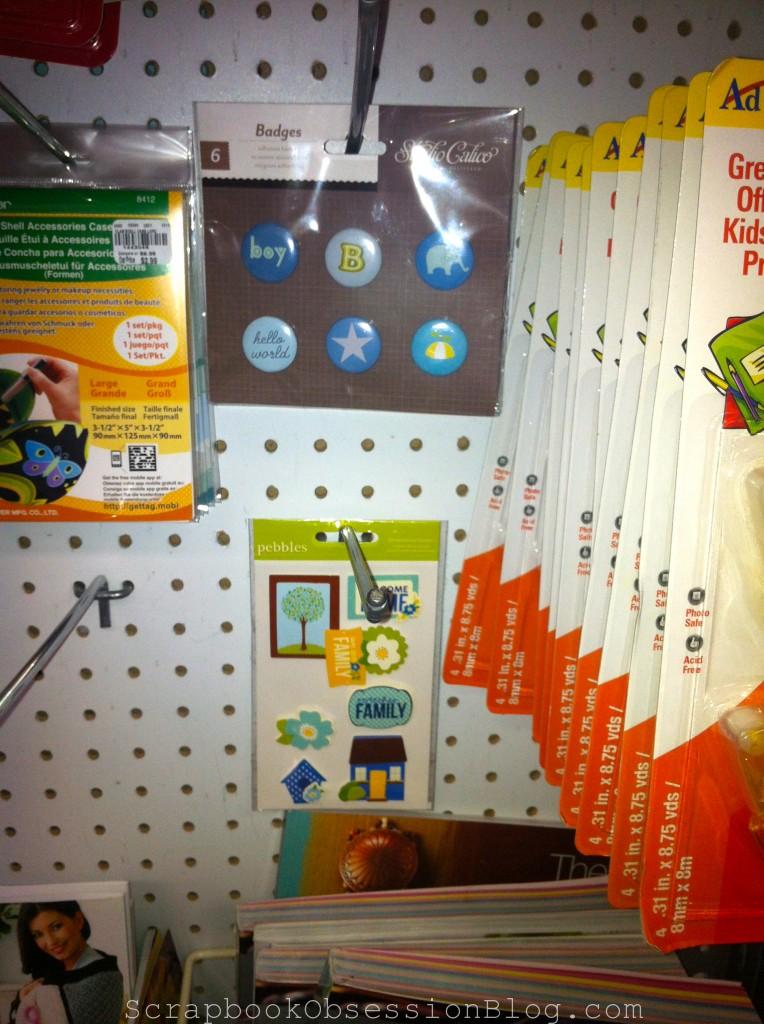 Don't forget to look on the top shelf – all that PAPER and CARDSTOCK!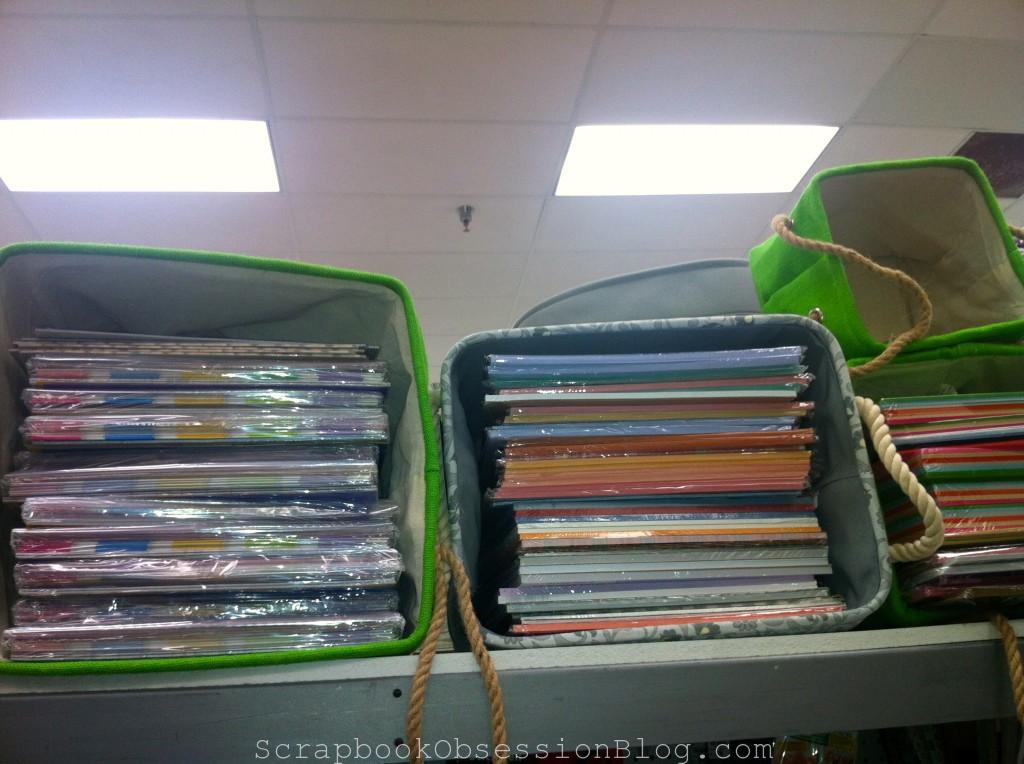 Look in the other craft-y areas too. There are scrapbooking items mixed in.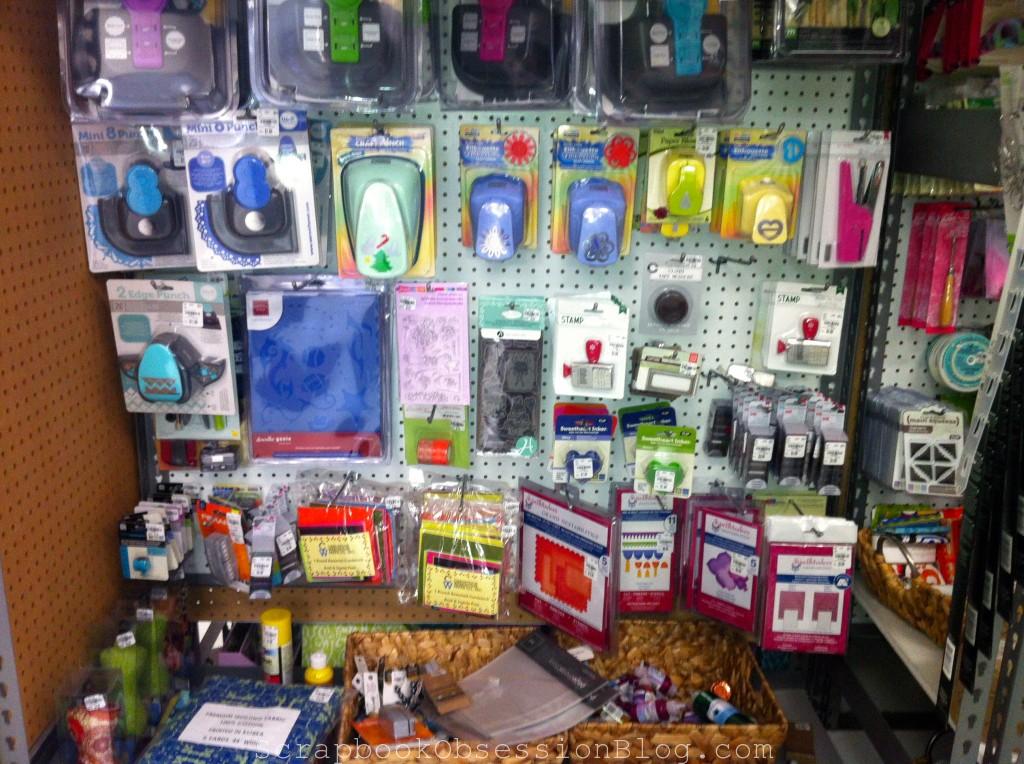 Great price on a set of WRMK PUNCHES

The glare is terrible but those are American Crafts Flutterbys on the top left.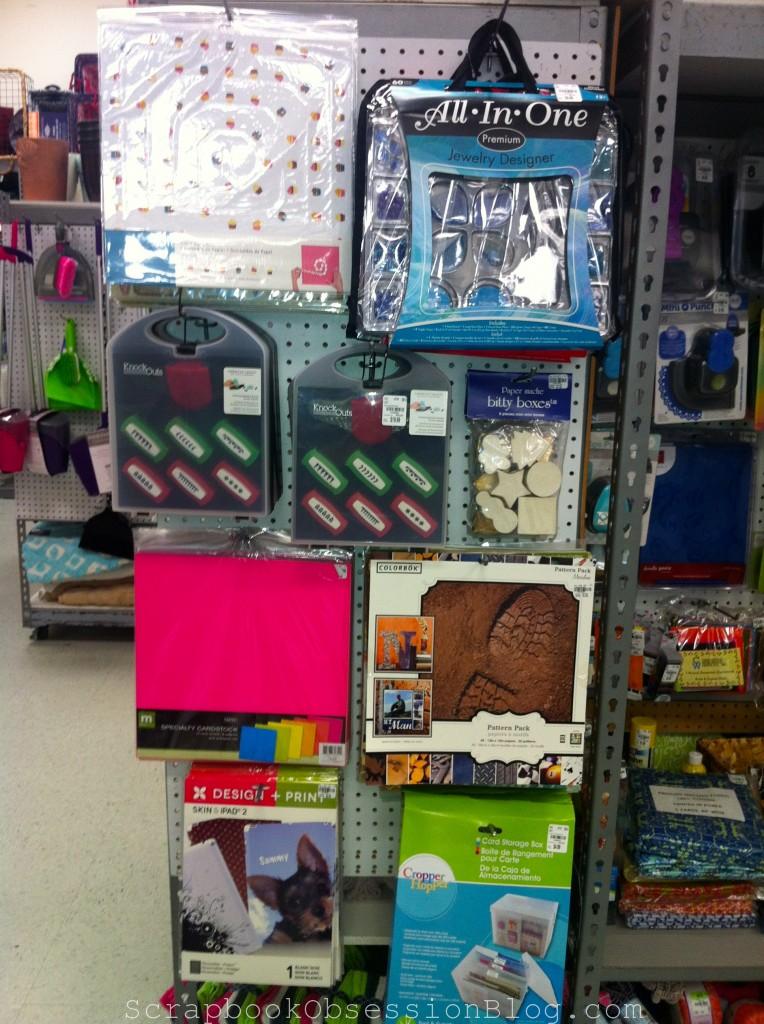 Great items for SCRAPBOOK STORAGE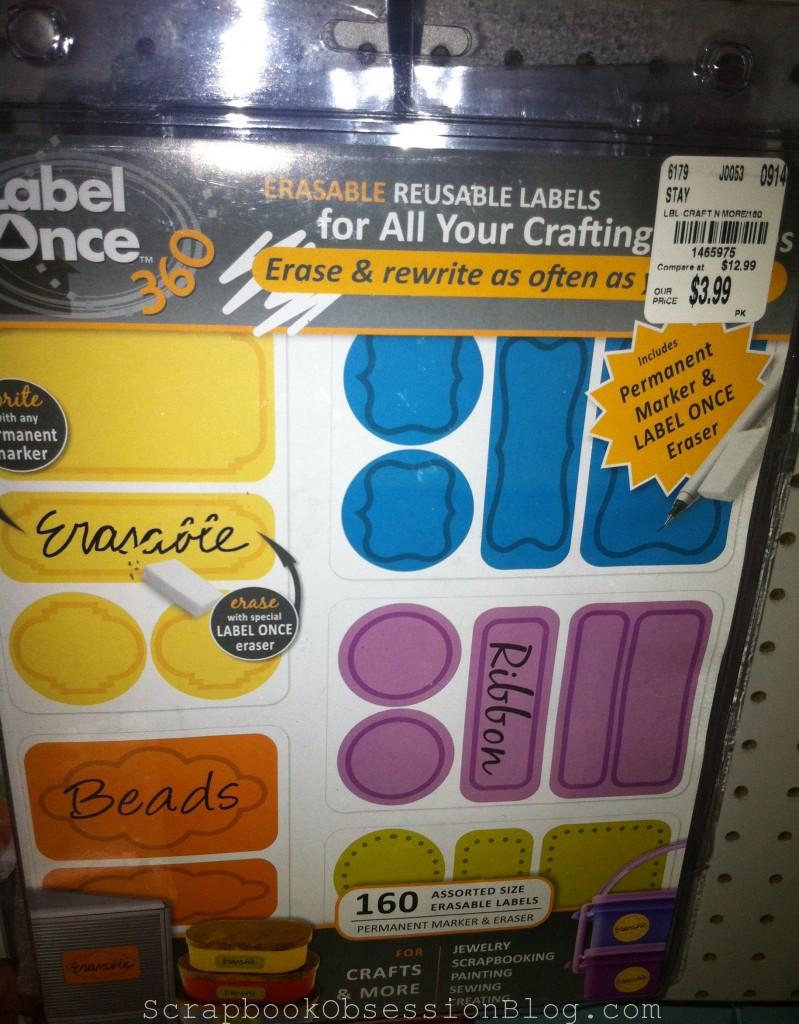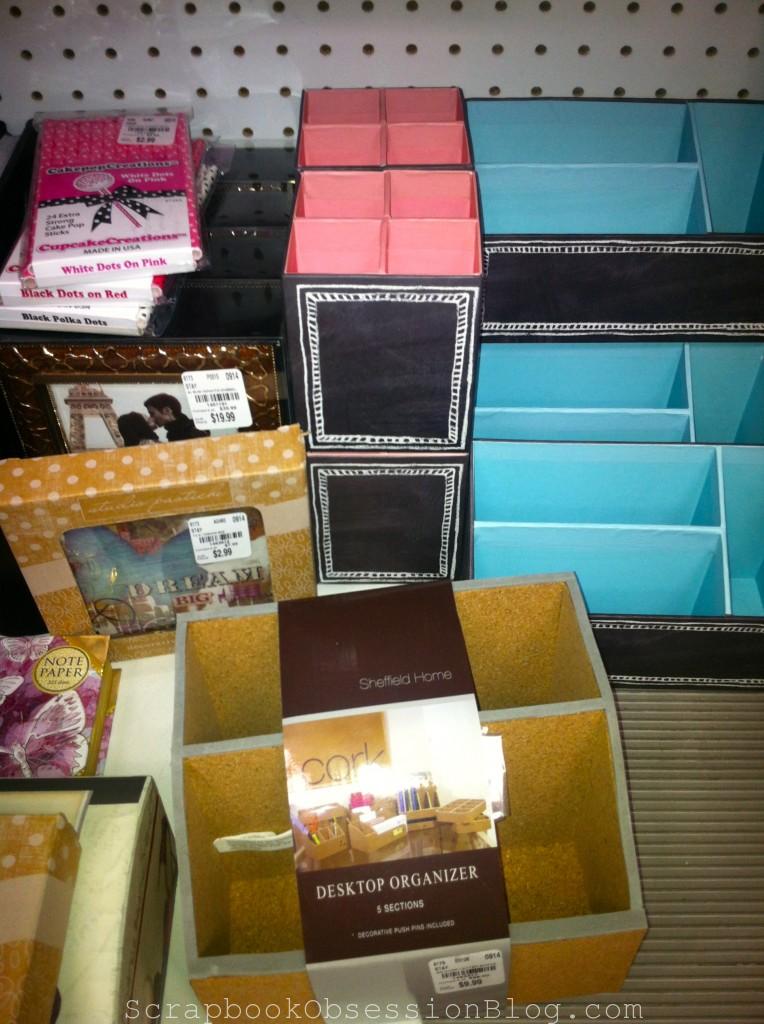 Be careful. Lots of crooked embellishments! I wanted those wine ones but they were horrible! :(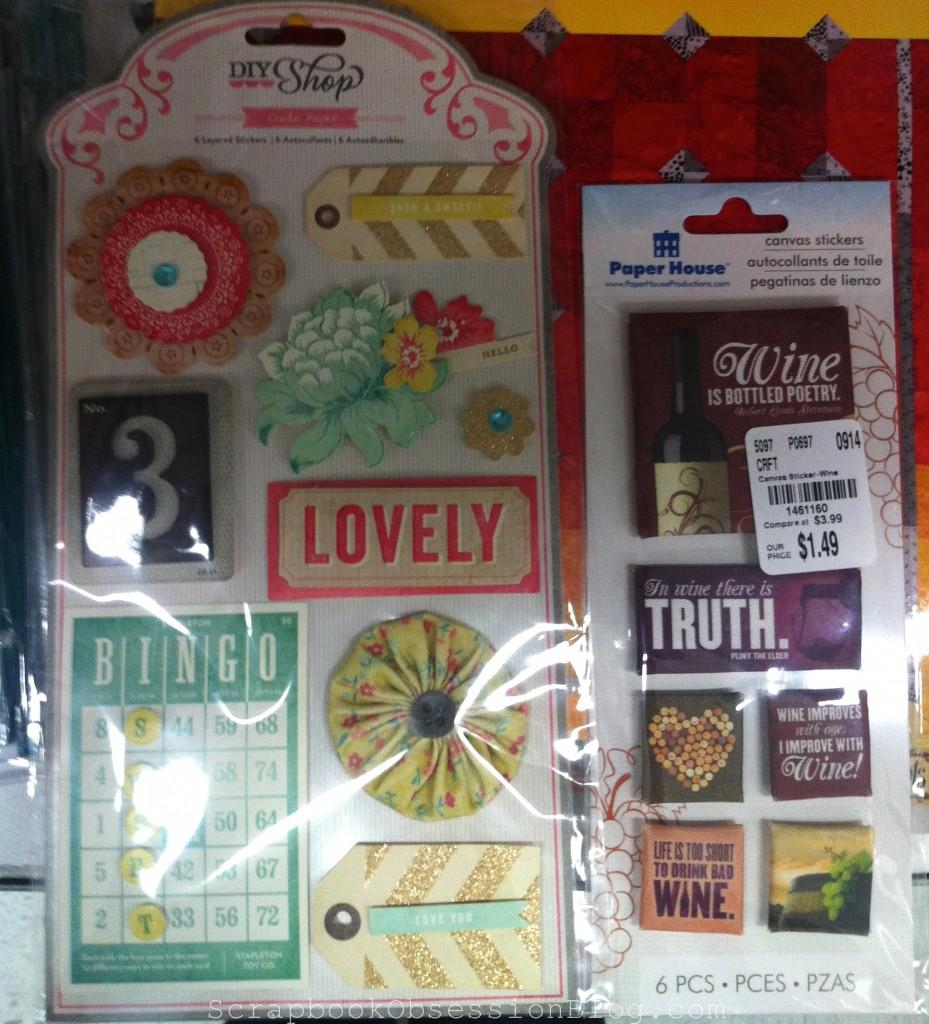 MORE STUFF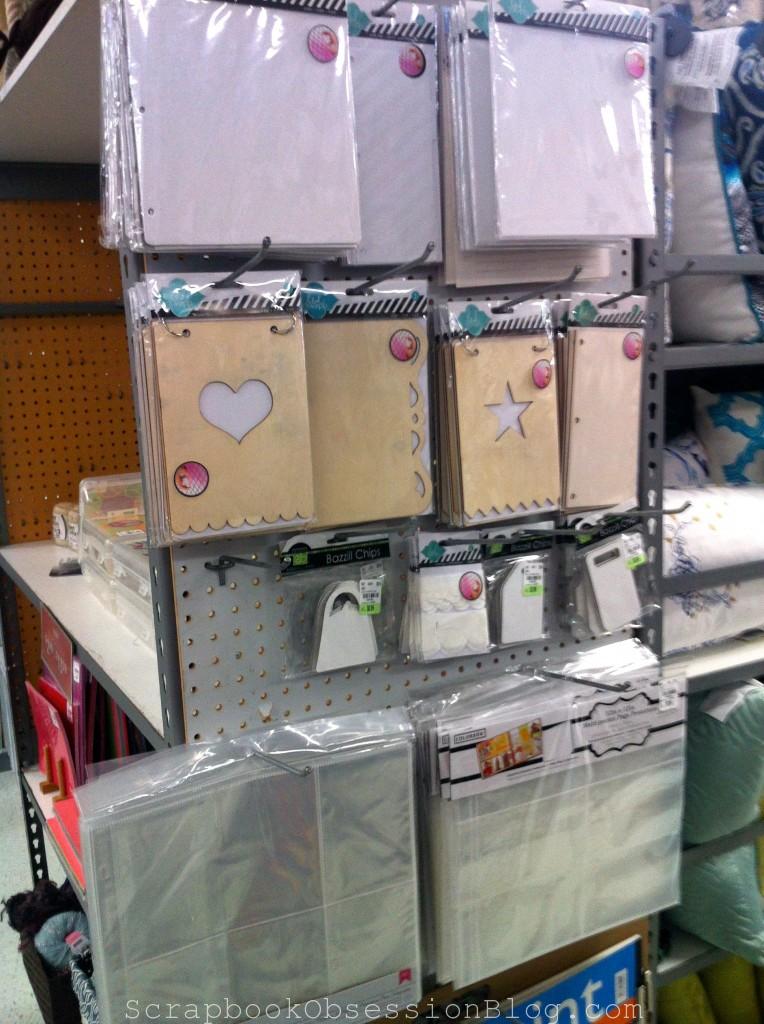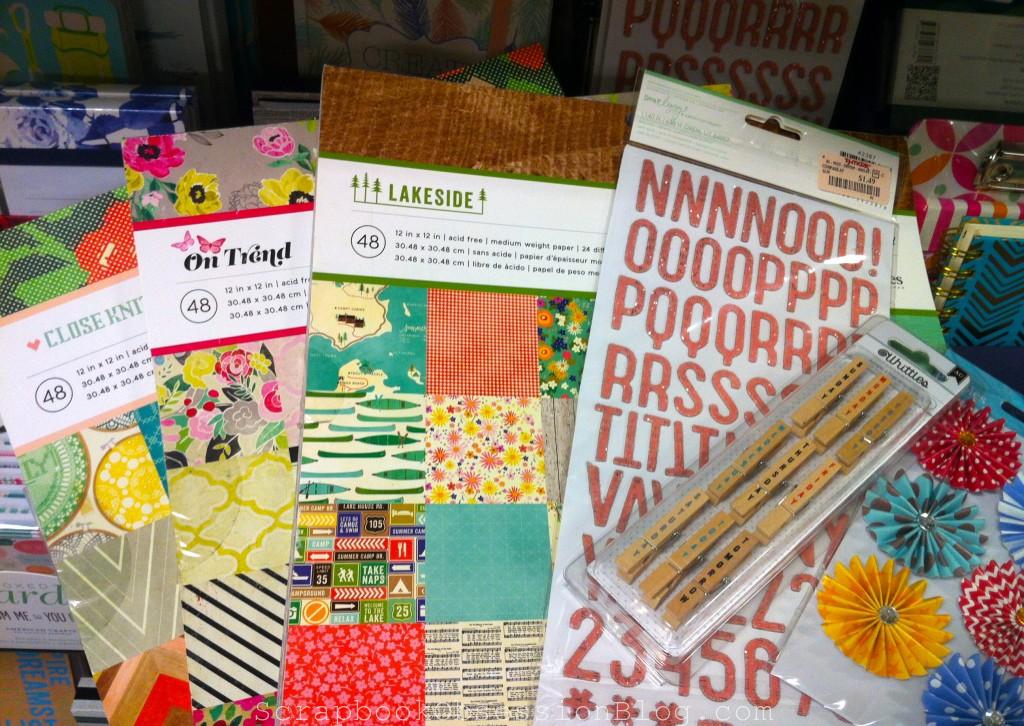 And, just for my Peep friends, BIRDY BLANKETS!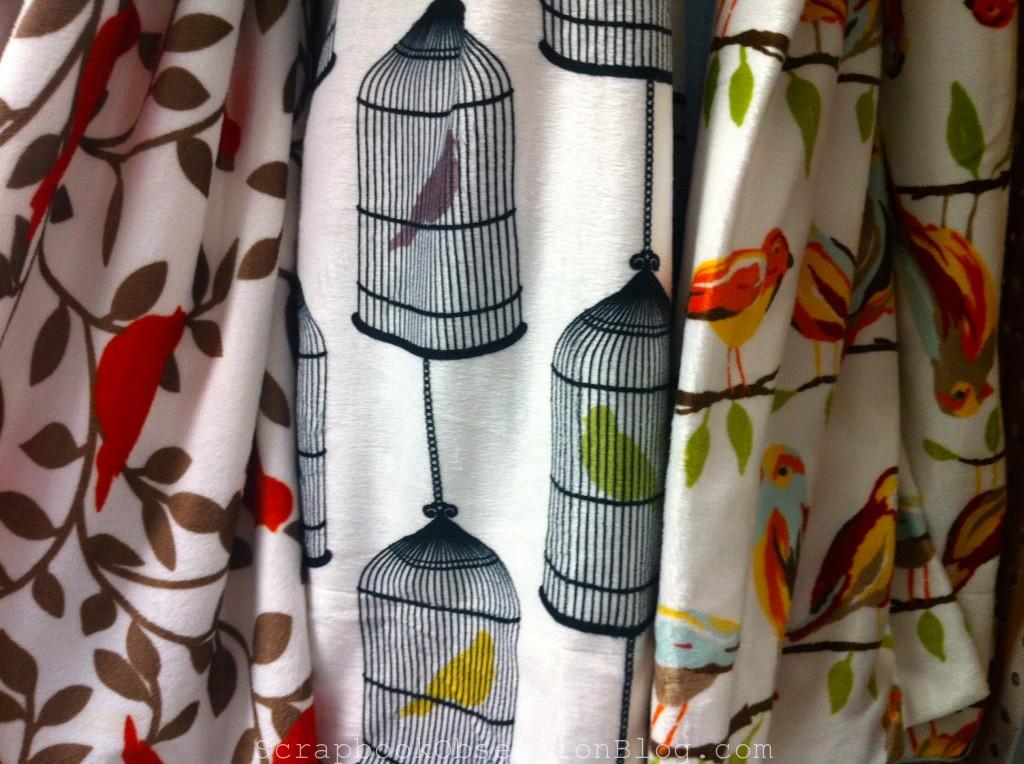 I have even MORE photos from Tuesday Morning from a more recent visit to their scrapbook section. I need to get them uploaded, then I'll blog those too so stay tuned! Remember when I said that Tuesday Morning had a NEW CRAFTS BUYER? Well, I'd say she's doing a great job, wouldn't you?