SIMPLE STORIES "SN@P!' IS IN DA HAY-OWSE!!!!
Here's what I saw when I opened up my lovely box from MEMORY WORKS: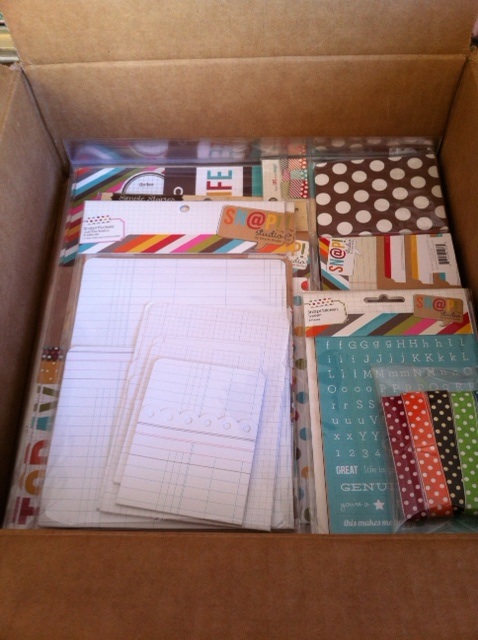 And here is everything spread out on my desk: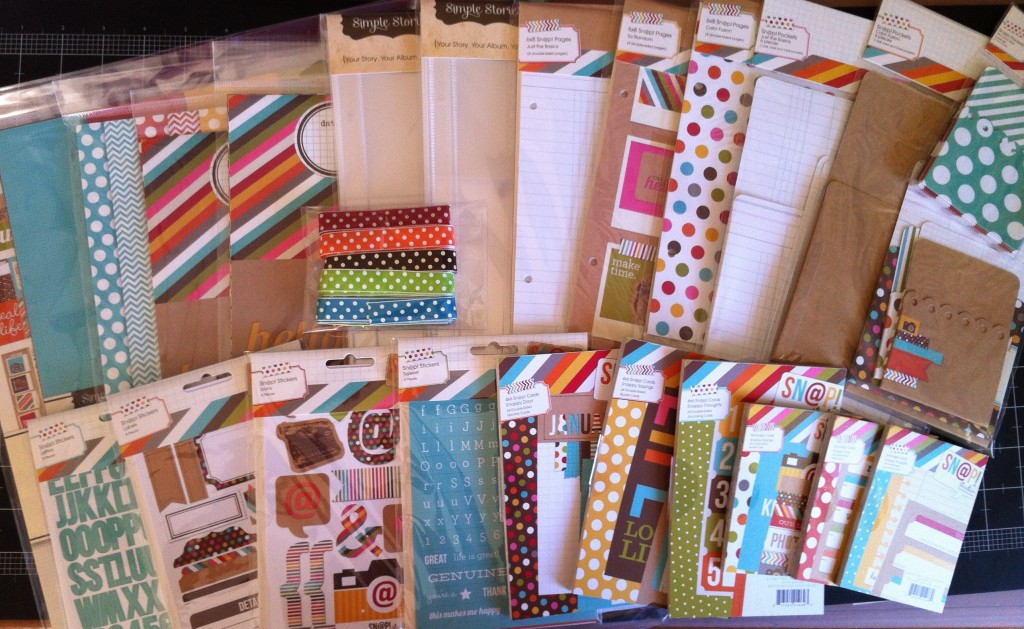 I know the photo is so big it's probably hanging over into the right sidebar. But I don't care, LOL! I wanted to share a big photo of all this Snap goodness.
If you'd like to see a closer look at anything, please let me know :)
I'm going to use all of this for my Project Life in 2013. Seeing the colors in person has convinced me that it's perfect and I made the right choice. It's vibrant but not overly bright, a great mix of everyday colors that I know will look great with all my random photos, receipts, memorabilia, and journaling.
I've got a busy day working and full weekend. I can't wait until I have some "me" time to just sit down and go through every stinkin' sheet of this. Yummmmmmm!