To update my recent post about finding virtually brand new scrapbooking lines at the big box discount stores, I wanted to share what I found at my TJ Maxx on Wednesday.
Luckily, I'd heard from online scrappy friends to check EV-UH-REE-WHERE in the store because things were being found in various places.
Here's one of the holiday displays and, yeah, it's a bit like Where's Waldo? Can you find the scrapbook items in here?
Second shelf, far right :)

Here are all the items I pulled out from there: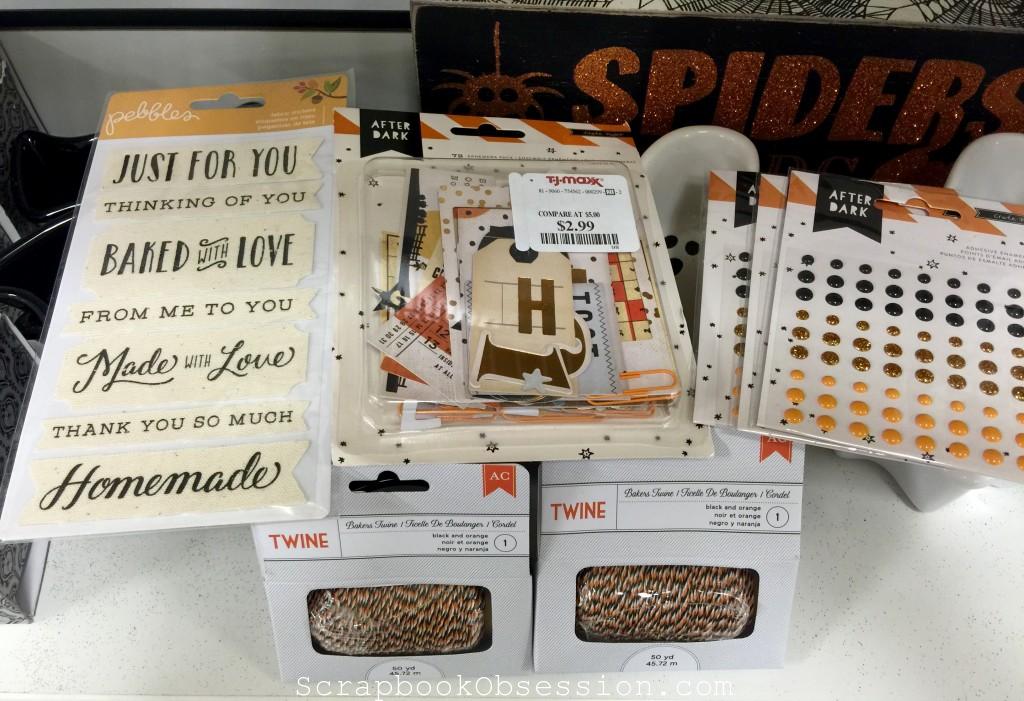 The twine was on the bottom shelf. It's not in the first photo because I didn't notice it at first, LOL. That's it. I'm not a big Halloween person so I passed on everything. The enamel dots would've been tempting but for that ever-present GOLD.

The next 3 photos were taken in the checkout line.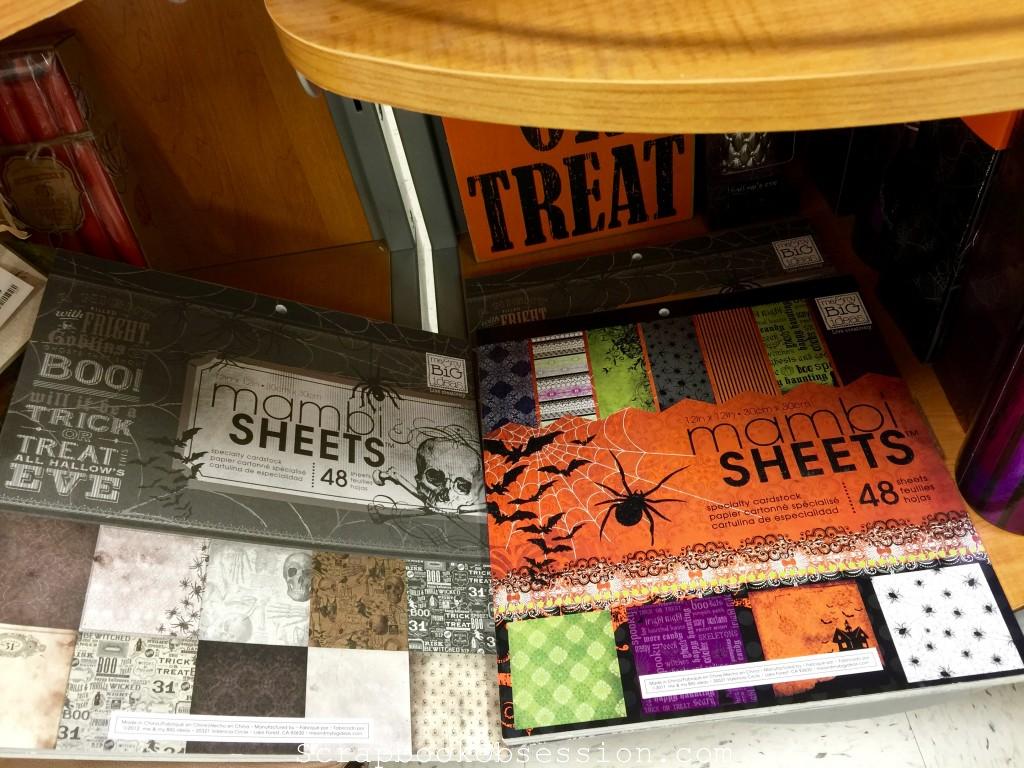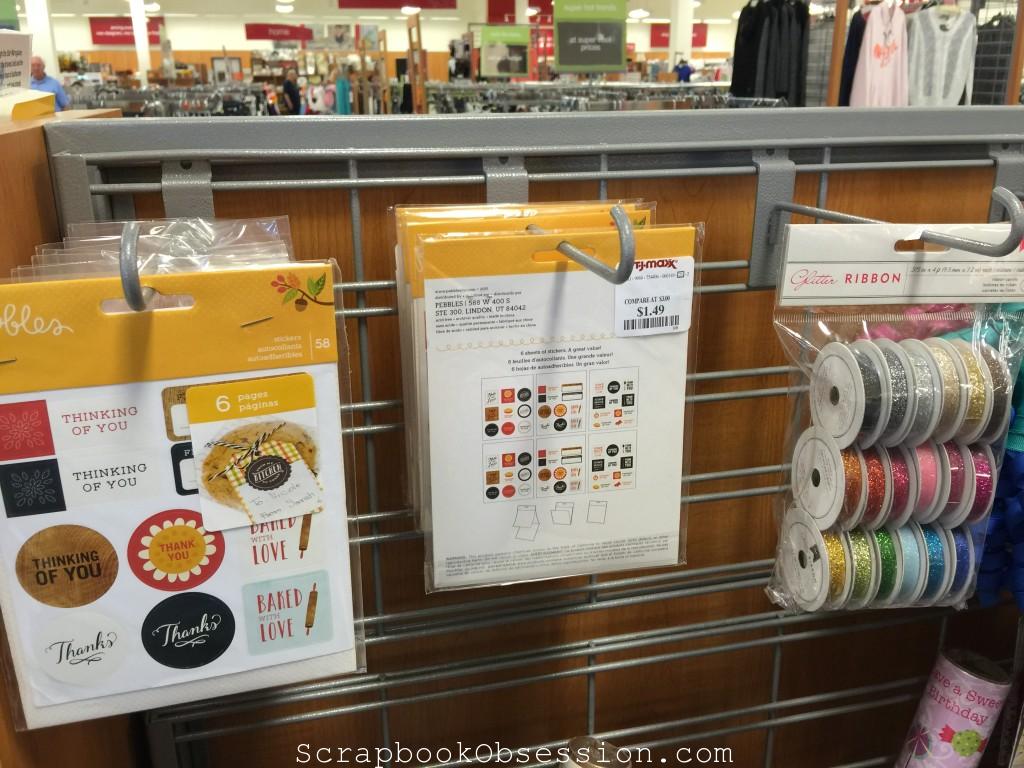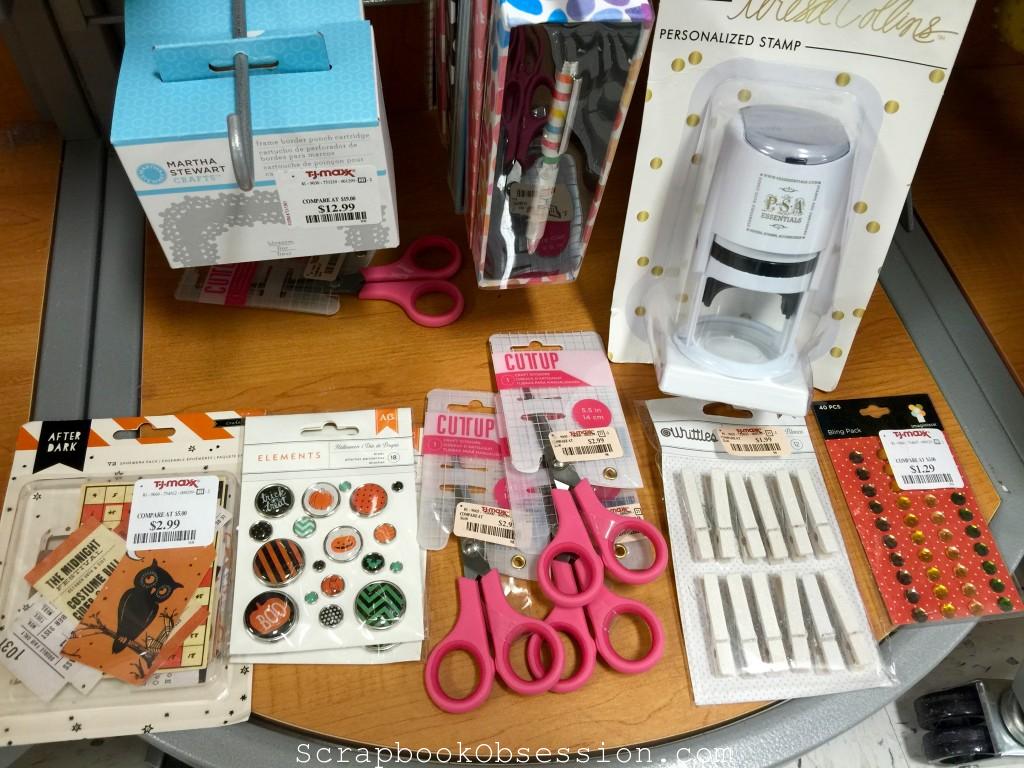 A few more of the newer Halloween items along with some other scrappy things.
I left empty-handed. I might check back again to see if they get any more of the new lines but the more Thanksgiving/fall focused ones, which are more up my alley. I'm not holding my breath :)
I've heard a lot of people say their stores don't have these items. I just wanted to show you some places to look in case they're there and you're not finding them. Also, keep trying – I've also heard that some people have gone back multiple times and found more and more each time.
Good luck!