I'm so excited!! My online scrapbooking class starts TODAY!!
Oh, how the 'obsessive' in me loves that it starts on a Monday AND on the first of the month. I just feel better and my mind is more organized when timing works out that way. It's why all my diets start on a Monday, LOL. Don't laugh. You know you do it, too ;)
If you've followed my blog for a while, you know that I've fought the Scrapbooking Organization Monster several times. Oh, for instance, HERE and HERE. Each time, I thought I'd conquered him. I felt so smug and beyond reproach. "Yep! I'm now an organized scrapbooker! I got things in order and will never be disorganized again. I'm super duper cool. You all wish you were me."
Yet each and every time, weeks or months later, I was practically right back where I started. That's why I'm so glad I found the method that finally worked and want to share it with you SO BADLY that I created a class around it. Yeah, the one I mentioned above that starts today :)
Just so you know that I'm for reals, here are some of my before and after photos:
You have to join the class to see more and to hear how I accomplished and organized it all. #SorryNotSorry
But seriously, we're gonna' go WAY into depth on our scrapbook spaces. I'm talking nitty gritty, people! We're going to share our Before and Afters to inspire each other and cheer each other on.
There will be written materials you can keep forever and resources galore. Not to mention the fun. 'Cuz you know I like to laugh, sister!
I still can't believe I got rid of all these!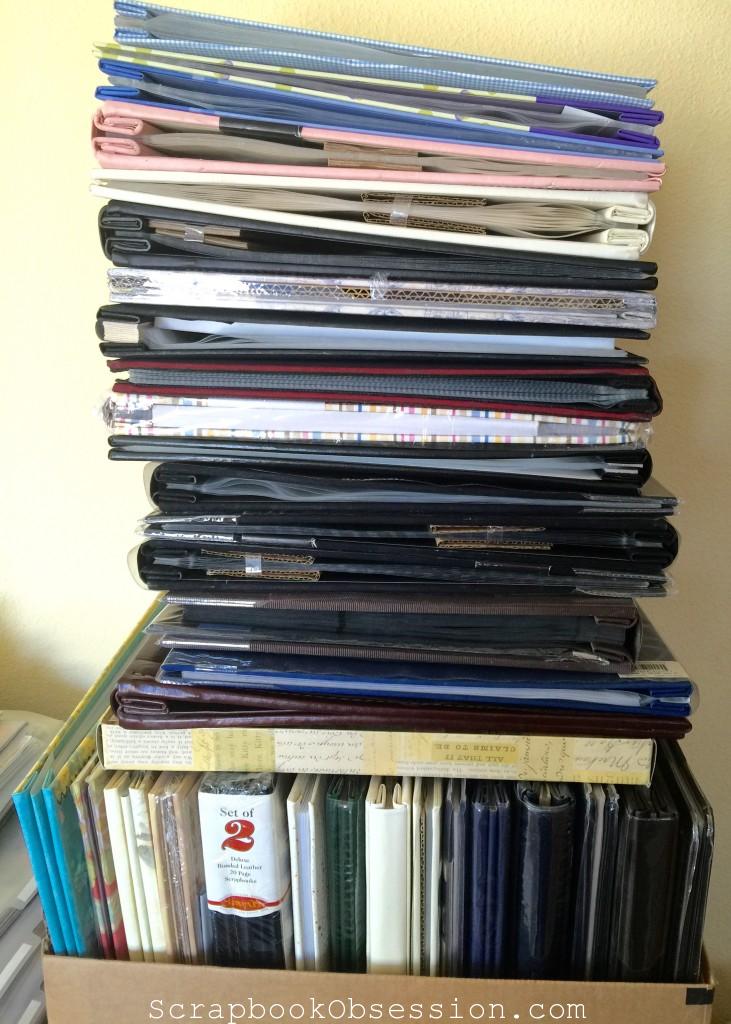 I'm keeping it a small group but there are a few spaces left, if you'd care to join us. Just do it today so you don't get behind on the "having fun together" part.
Happy Organizing!
PS: Are you still here? Good, because if you weren't, you'd miss this great tidbit: First 3 people to sign up get $10 off using code 10OFF!!
ETA 02-01-16: Lovely Lori is my new favorite person! Not only did she just become the 190th newsletter subscriber but she joined the Simplify Your Scrapbook Space class. Thanks Lori!
ETA 92-01-16: Thanks also to Monica for joining us in class. Only 1 coupon code left for $10 off!