I'm very sad that QVC doesn't do scrapbooking shows anymore. Very, VERY sad :( Okay, I had to get that off my chest first.
They do still have lots of SCRAPBOOKING ITEMS on their website, like THIS huge lot of COSMO CRICKET goodies. I remember seeing this as a TSV (Today's Special Value) a long time ago. I wanted to get it back then because I lurve me some CC, although I passed. Ah, the memories! Watching the great LISA BEARNSON do the presentation, showing us the fabulous projects we could make with it.
These days, you can find this same kit at TUESDAY MORNING. Instead of paying the retail cost of $48.50 plus $7.97 shipping, you can pick it up for a mere $14.99. There are two versions: pink and blue, plus a Christmas version. Some photos of the pink one are HERE.
I went to Tuesday Morning looking for this kit, because of course the Peas had been talking about it. I told myself that if and only if they had the blue version would I buy it. I searched the shelves high and low, pawing through their scrapbooking/craft section, and was unable to find it … at first. I did eventually find it and part of what took so long is that it comes in a brown cardboard box and I guess I was looking for something fancier, LOL. They only had one and guess what color it was??? UH HUH, it was blue. Suh-weet!
Here are some photos of mine: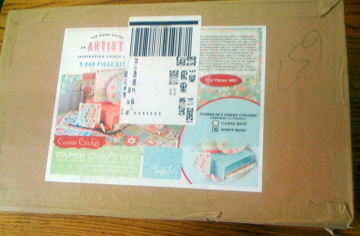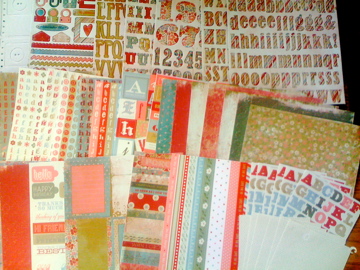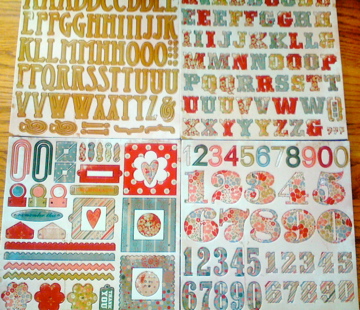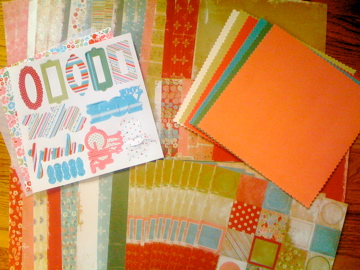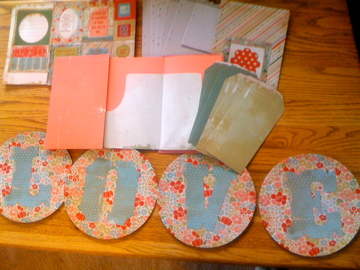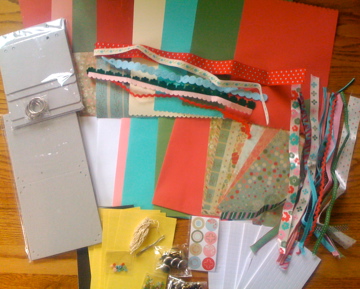 If you'd like this Cosmo Cricket kit, too, I hope you're able to find it at your Tuesday Morning! Or that you've beat me to it, and already have one ;-)