I got this a couple weeks ago but wasn't able to load the photos to my computer until now. I heard these are still at some TUESDAY MORNING stores so I thought I'd show you what a great deal they are.
Here's what the tote looks like. I chose this blue pattern but there were others, too.
A close up of the price tag, so you can see what a mega deal this is….and a list of what's in it (hope it's readable, though blurry…sorry).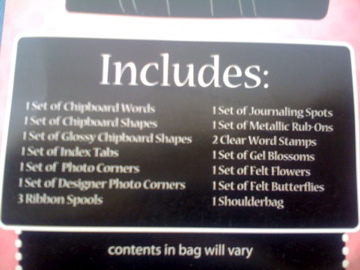 And here are all the contents…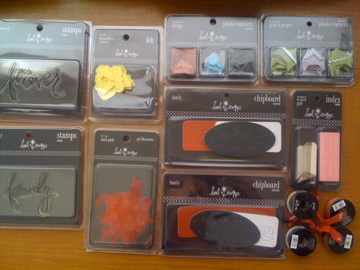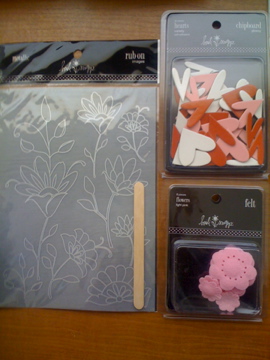 Honestly, I bought this for the bag more than anything. I've been looking for a large and cute tote to carry all my MEMORY WORKS stuff in, including catalogs and products. This will be perfect because it zips closed so my things won't get damaged or dusty; it holds the heaviness of the catalogs because it's sturdy; and it even has lots of cool pockets inside and out to hold my calculator, pens, scissors, blank price tags, etc. The tote alone would sell for about $30.
And I love HEIDI SWAPP embellies, so that's just icing on the cake.