I was at Target again recently and found some pretty good stuff from the scrapbook section was on Clearance. A favorite word of mine, "Clearance." Here is what I picked up: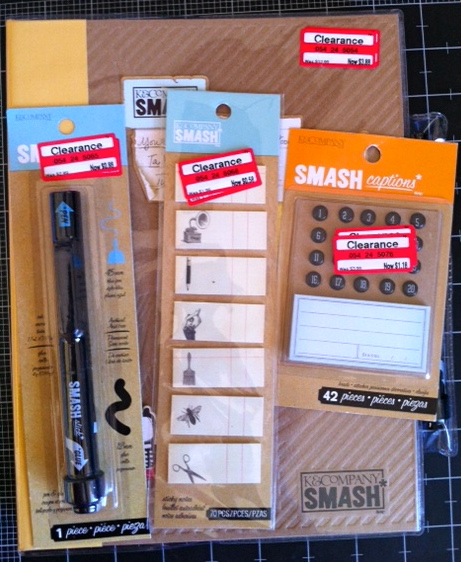 Yellow "International" Smash book
reg. $12.99 for $3.88 (retails in other stores for $14.99)
Blue Smash Stick
reg. $2.99 for $0.88
Smash Sticky Notes
reg. $1.99 for $0.58
Smash Captions
reg. $3.99 for $1.18
So about $22 worth of stuff for about $6.50, or 77% off! Sometimes Target's so-called clearance prices are so flippin' lame but I really felt like I got a screamin' deal this time.
They had some other scrappy things on clearance like albums, stickers, etc. They were on an endcap near the scrapbook stuff and office supplies. There were notebooks and other office supplies mixed in so I really had to dig through stuff . . . just to let you know in case you go looking :)
Happy Shopping!