I recently noticed that the SMASH book

I had stored in a basket by a sunny window in my office had been damaged. As you can see, not only did the black and white rubber band get discolored and degraded, the sun also left a mark on the chipboard part of the SMASH book cover :(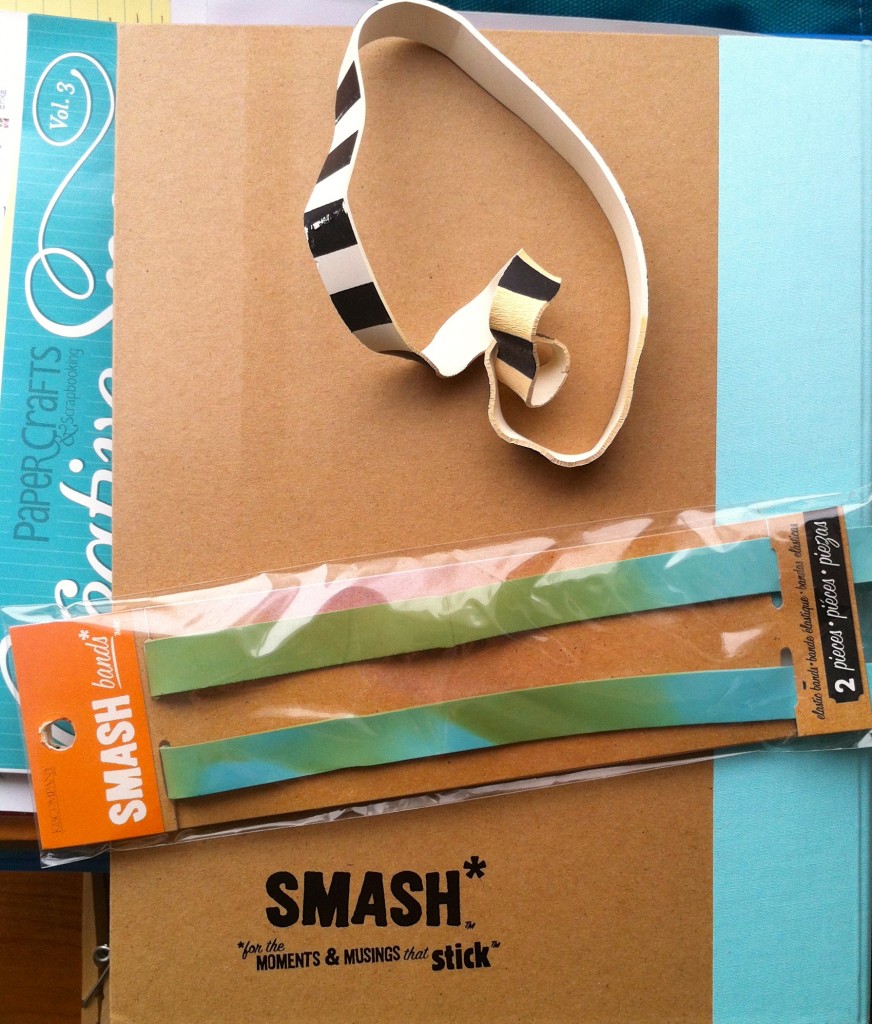 From the same basket, I pulled out the package of light blue bands to replace the ruined one with. Lo and behold, the bands inside the package were discolored, too. So, just a warning if you have SMASH products like this: Keep them away from the sun! Lesson learned.
Speaking of SMASH book products, my Michaels has a new section of them.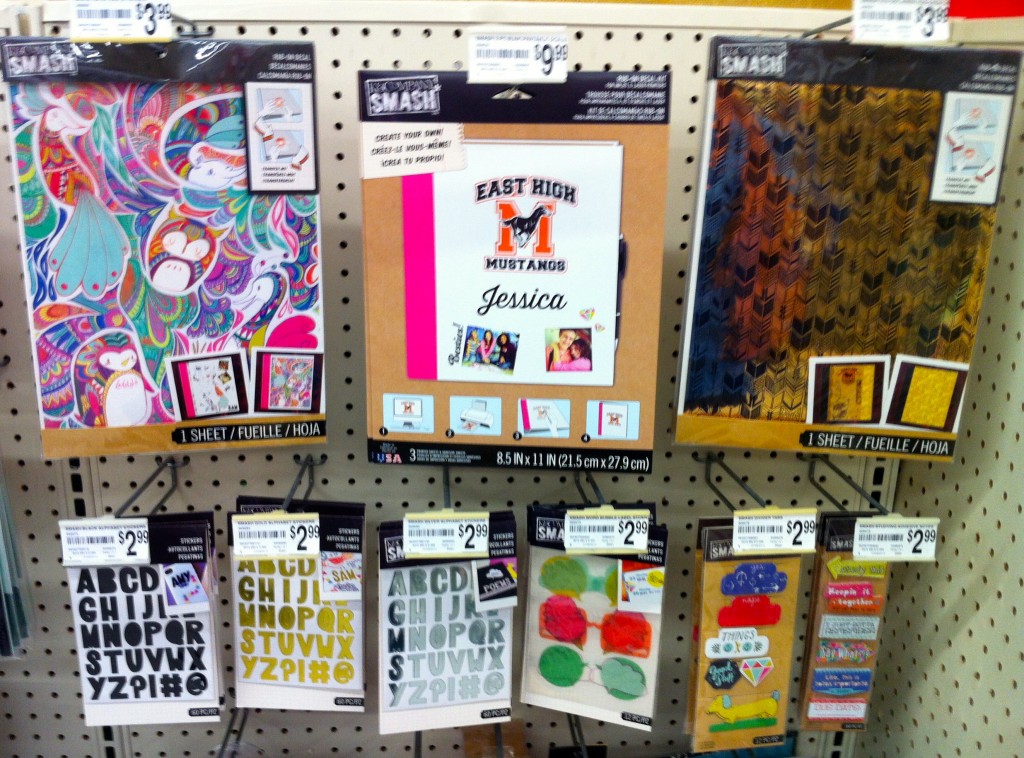 Looks like they're really going after the teen market, which is supah smart and I feel like the 'ideal customer' for SMASH books. They have a "My Life: School Edition" and "My Life: After School Edition" which are both really cute. And check out the cloth tapes in the middle of the second pic. The pink chevron was adorable.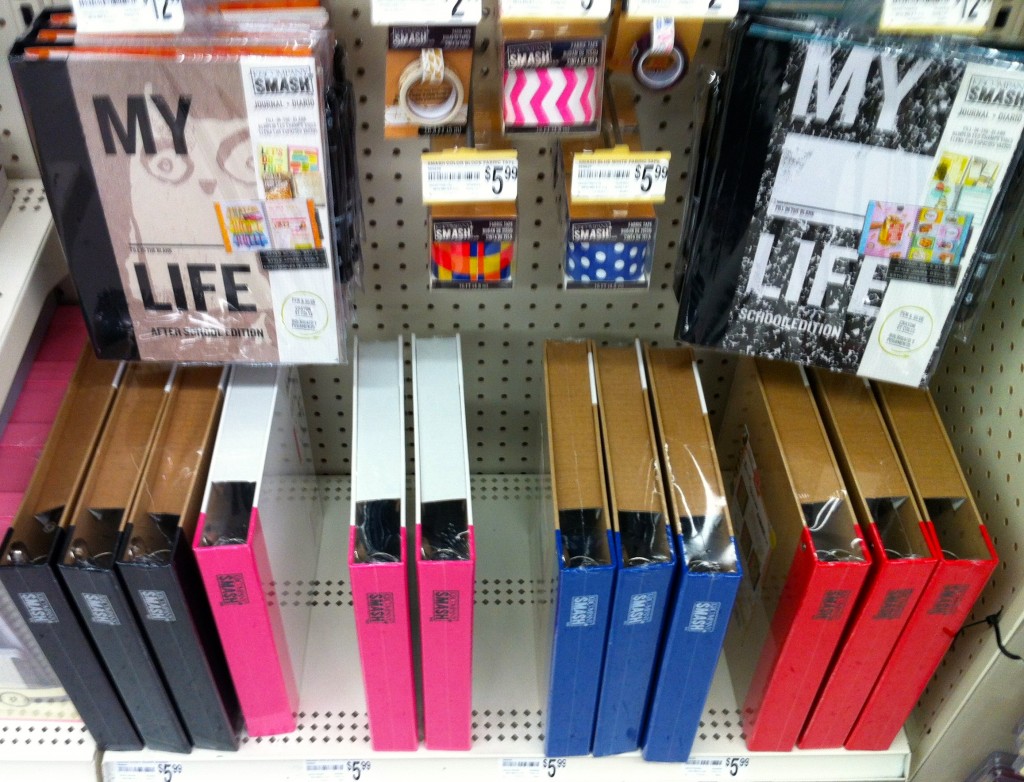 Since I'm talking about Michaels, I should let you know that the last time I was there, their Project Life stuff was on clearance.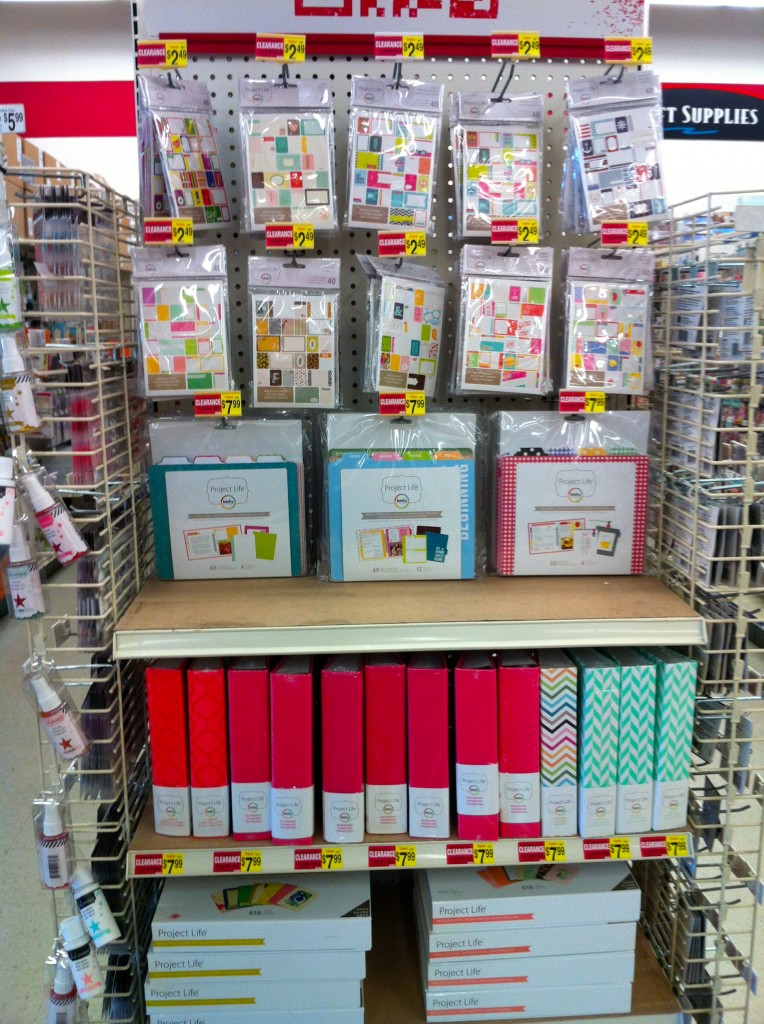 I had the 6×8 rainbow chevron album in my hands for $8 and had a coupon, too – I think it was for 20% off entire purchase including sale items. But the line was super long and I wasn't in the mood so I left without it.
Have you had any fading problems with SMASH products?