There was some really cute stuff in the Target Dollar Spot when I was there yesterday. I took some quick pics with my phone :)
They had the usual mailboxes but this was the first time I'd seen the USPS style ones (red). So cute!
The tags on the botton left are black with glitter on the bottom which doesn't show very well here but they were very nice.
The only thing I ended up buying were the kraft tags with sequins on the bottom.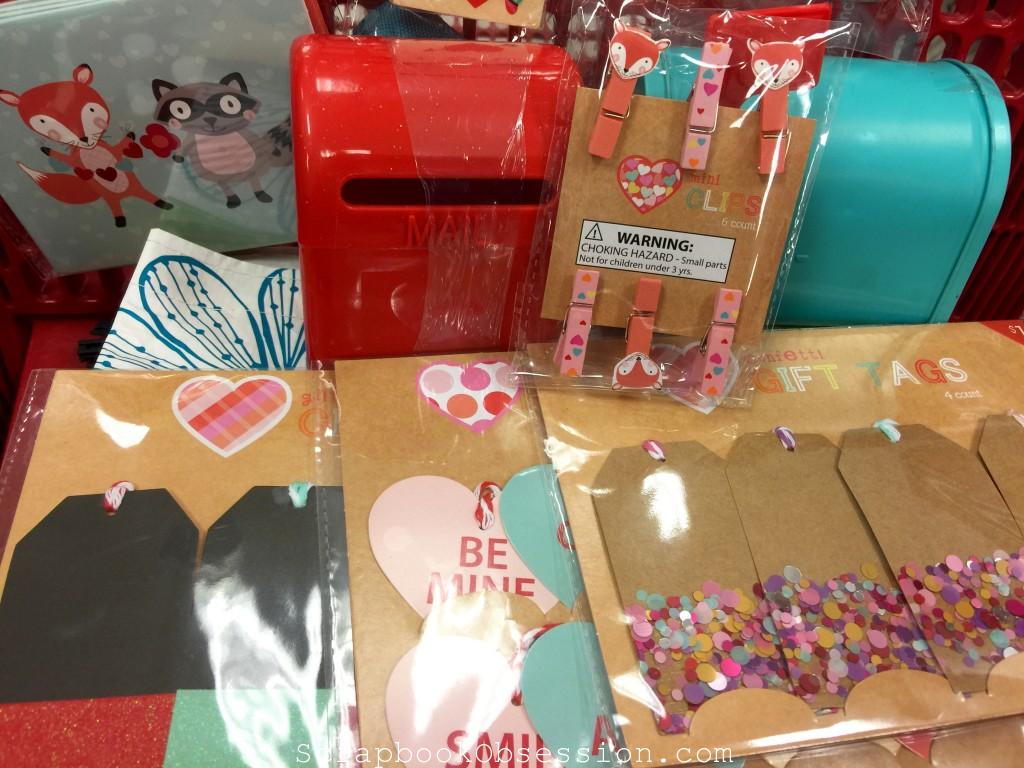 Lots of cute clothespins including those arrow ones with the pink felt. Also washi tape, wood veneers, cork, and more.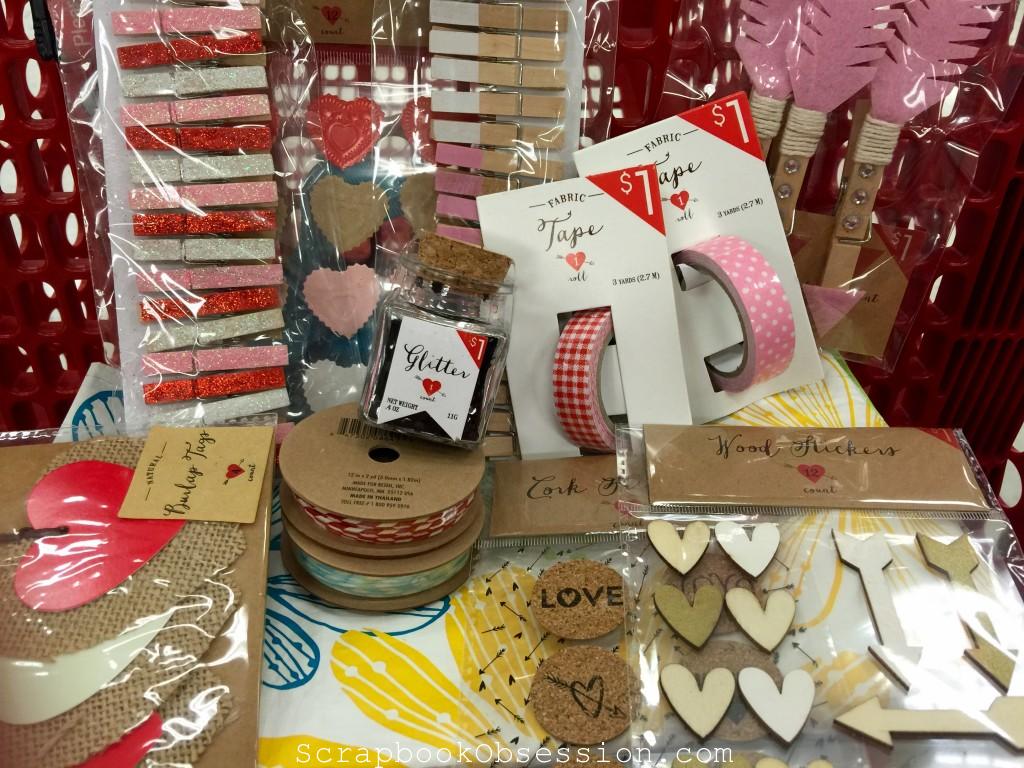 I didn't take photos of every single thing; there are more! Go check out Target if you're a love or Valentine's girl <3 PS: We're at 179 subscribers to the Scrapbook Obsession Free Newsletter. Who wants to make it 180?? (Thank you in advance, special person)