Am I Really … Aw, No Wait … But Still Can I?
As a working wife and mama, I never get my heart set on doing things that are just for fun. Like actually scrapbooking (not just writing about it), blogging (har har), or attending CHA in Anaheim each January. I was able to attend for the first time 2 years ago, then last year something else came up and I couldn't go.
So it wasn't until I was actually in the car at 6:30 am driving south for 4 hours that I let myself believe I was attending CHA! Trippy dude.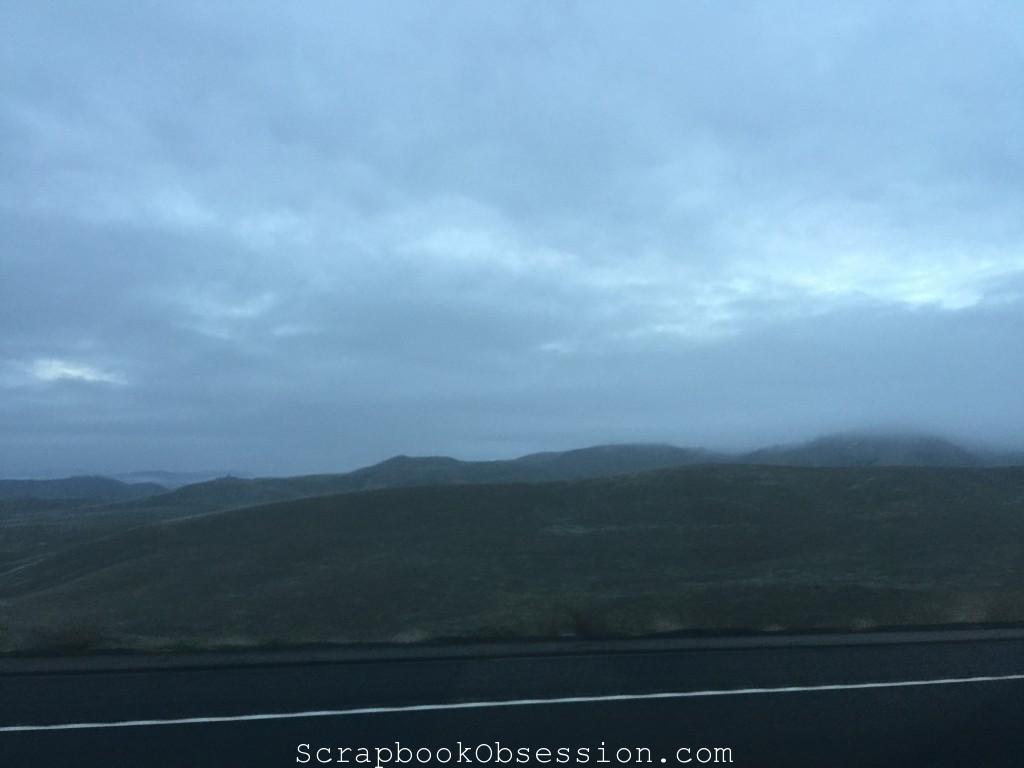 Just me, the open road, some jackrabbits, and Adele.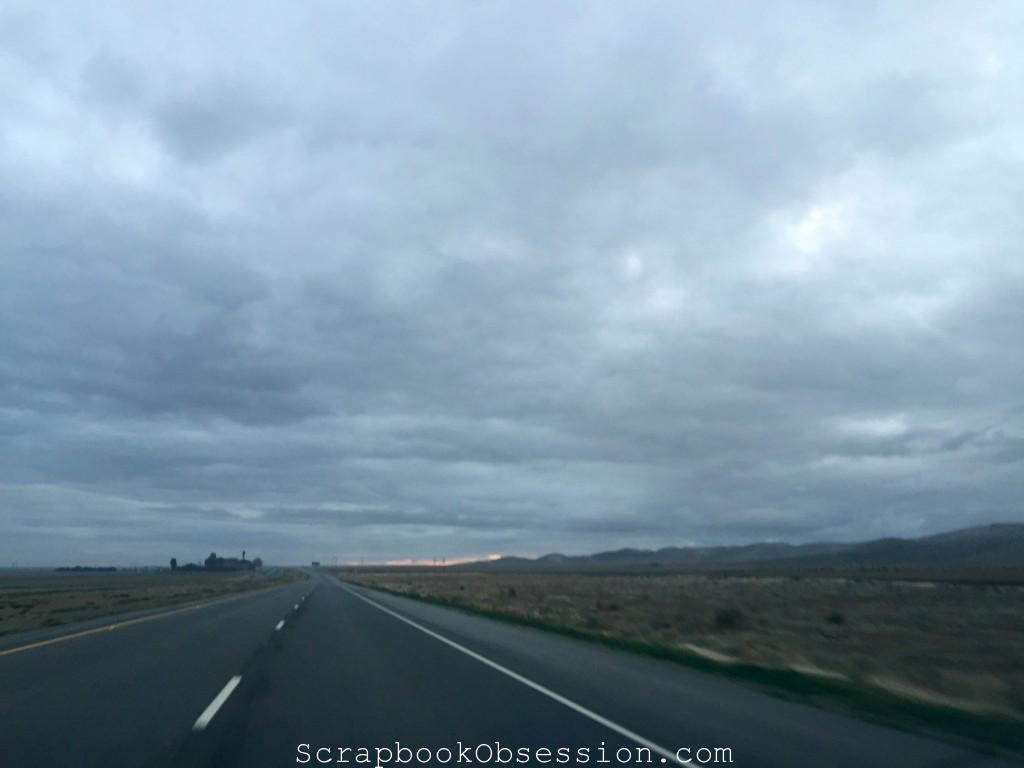 For part of the ride, I was in the middle of a military convoy, out in the middle of the lost hills. But I felt safe.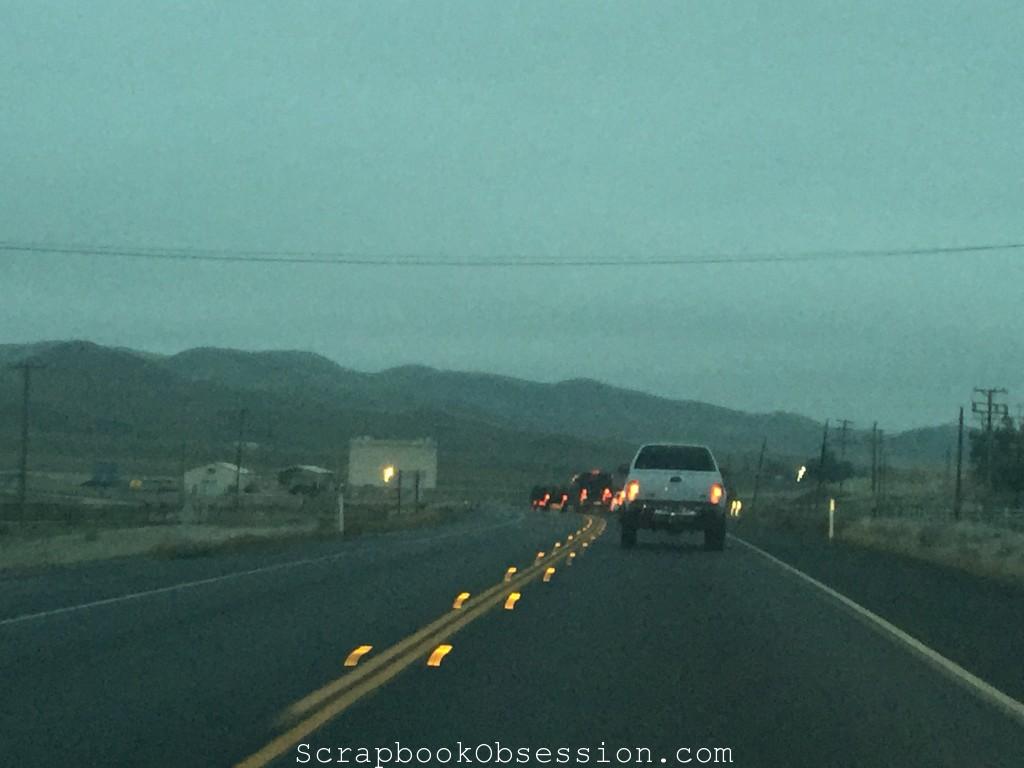 Signs, Signs, Everywhere There's Signs
Do you believe in signs? I do. And 88 is one of my lucky numbers. Well, what should I see when I sat down at Carls Jr. for a quick bite (3 chicken taquitos, if you must know) before attacking 6 hours of scrapbook vendor booth stalking (SVBS):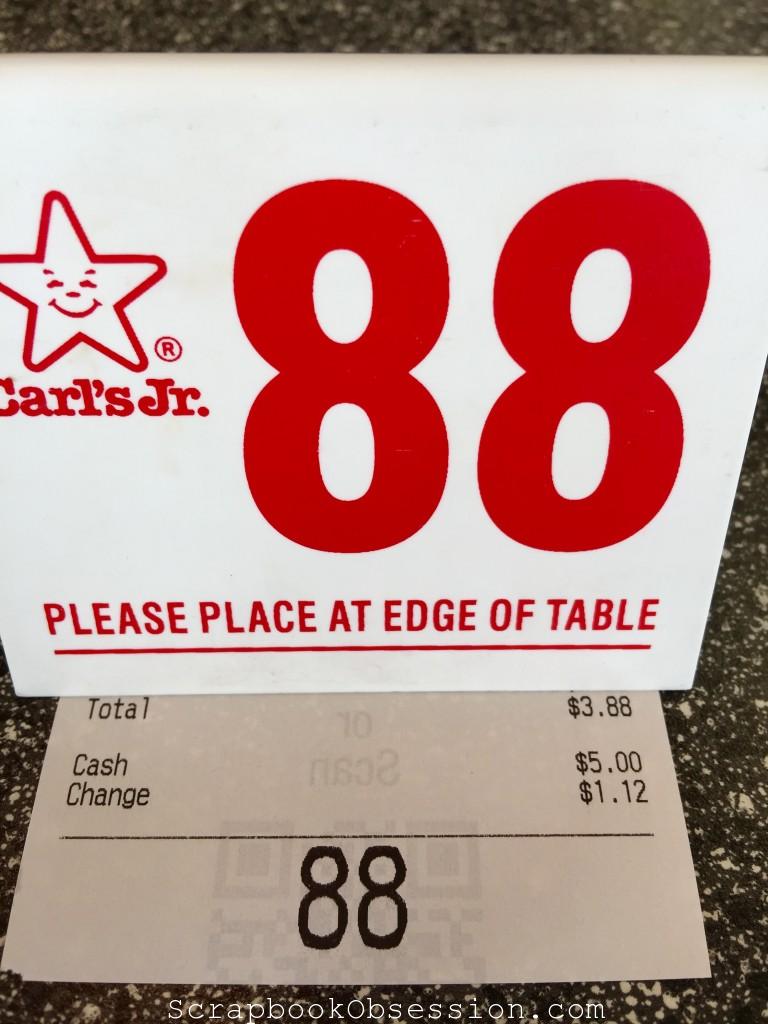 Not only was my total $3.88 but my table number was 88. "I saw the sign. And it opened up my eyes. I saw the sign." Anyhoo, it made me feel good about how the day would go.
And the taquitos were YUM so there's that.
The Anaheim Convention Center is literally right next door to Disneyland so parking is, shall we say, challenging. And the parking entrance had changed since 2 years ago so I was LATE. I lost a precious 20 minutes on the show floor and I think only YOU can understand how upset I was.
So much for 88.
It's Time for the Show
I parked, walked (what seemed like) a mile, checked in at the press counter, and got my free tote full of catalogs, the show catalog, and a schmancy lanyard!
Lanyard. Lanyard. Lanyard. That's going on my list of fun words to say, along with bubbly, specious, and helicopter (which one of my kids used to say as "heelio-co-bobter" and therefore how I actually say it now). Yes, out loud. Yes, in front of other people. Sheesh. They know what I mean.
Where I walked in to the show floor, I soon came across this cool chalkboard.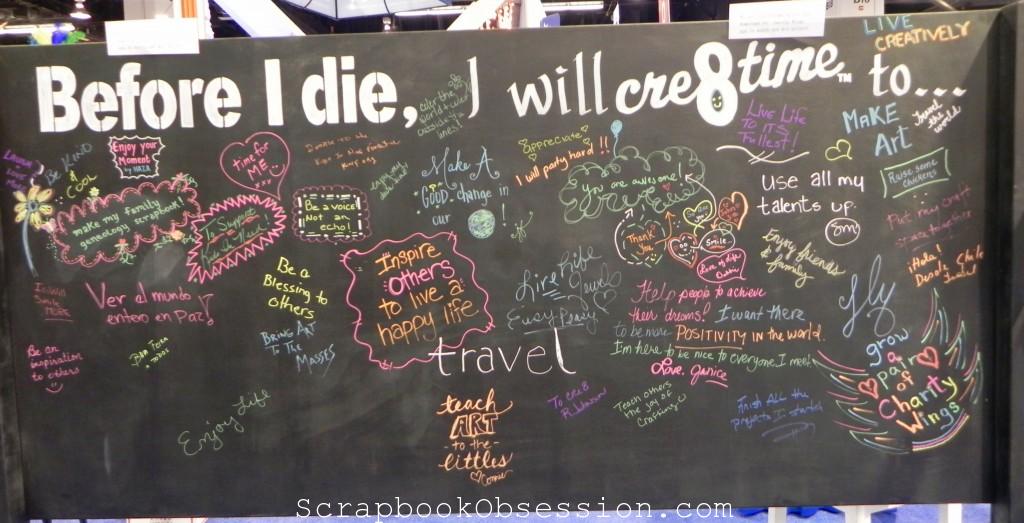 Take your time. Take it in. It's magical.
I'm Just a Blogger
Attending CHA as media vs as a vendor, I always feel like I'm kind of tiptoeing around the 'real' attendees, the scrapbook stores. "No, it's okay. I'm media." "No worries. I'm just a blogger."
I know the purpose of the vendors being at CHA is to get orders. It's their bread and butter. The fact that they're all so gracious, taking time to speak with me and letting me take so many photos is lovely. Not once in 2 CHAs has anyone made me feel "less than" and for that I'm grateful.
So that was getting to CHA. The first scrapbooking booth I stopped into was MAMBI. More on that next time :)