I was out of town shopping the other day and parked behind this car. Don't you love it?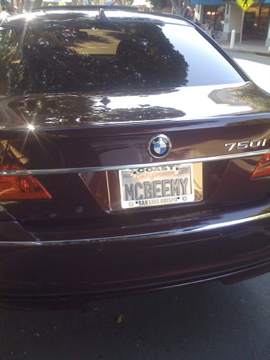 From a shiny, pretty Beemer to my (gulp!) car after the hit-and-run Monday night….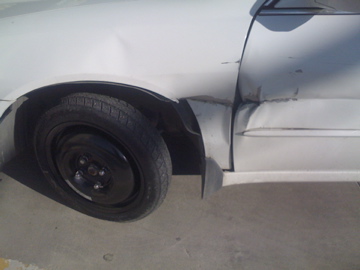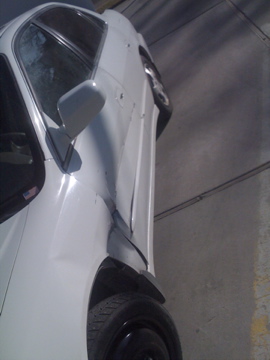 It's weird that, just getting hit along the side like that, I'm sore today. And have a headache…thank gosh for Advil….