Yahoo!! I finished my scrapbook space organization today!
Of course, I'll be telling and showing you lots more about it but for now, here's a quick preview of just one big improvement = my desk top.
Before
After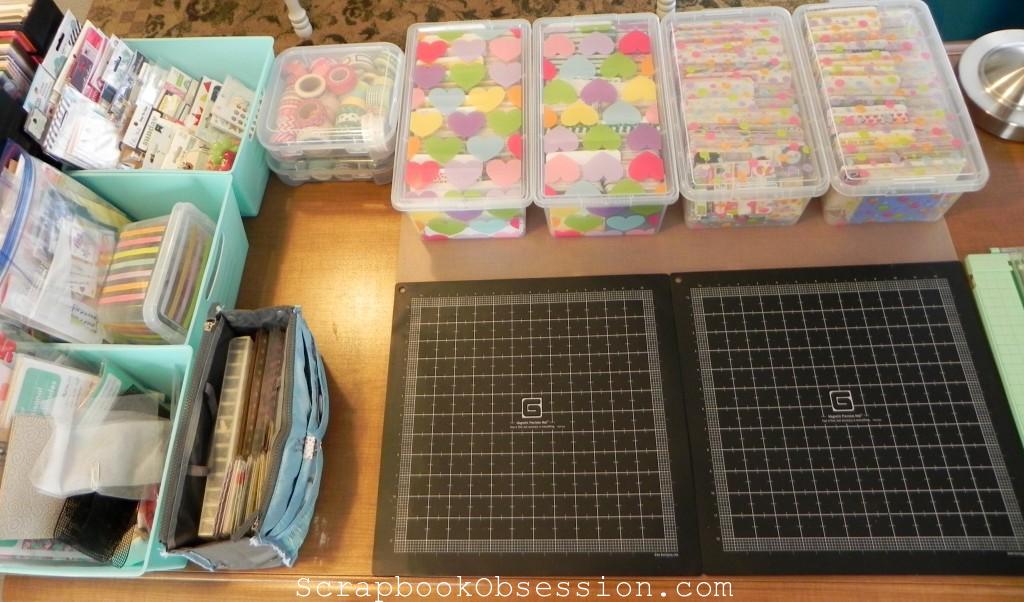 Not only is there space to scrapbook again but there's a little more elbow room overall.
I'm so excited to tell you more about this big project!
Have a great weekend :)
PS: If you're fittin' to do a major transformation of your scrapbook space like I just did, stay tuned. I'm offering a 10-week organization class starting on Monday 01-18-16. More details to follow . . .