A few cute finds at Michaels this week that I wanted to share with you . . .
I'm addicted to the large Iris cases (see 2nd photo) to hold my 12×12 "projects in progress". I grab 1 or 2 whenever they're on sale which they were this week ($4 versus about $7-8 regular price). For the first time, I noticed this adorable little mini version of the same case!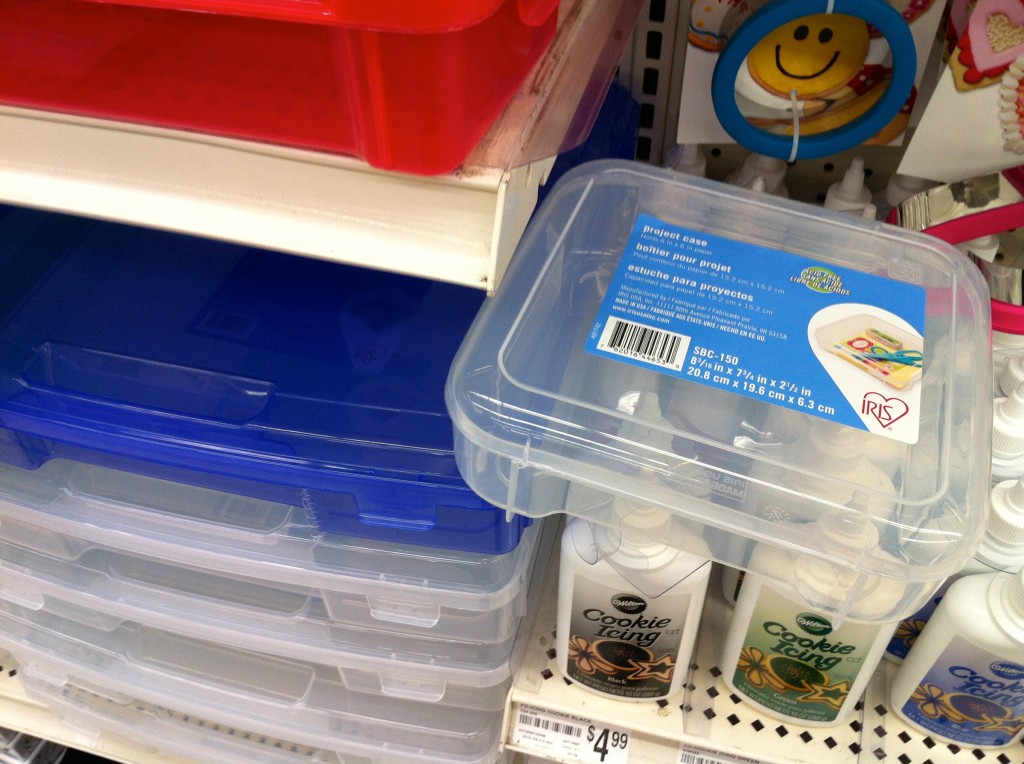 If I recall correctly, they were $5. I think they're like THESE
but I'm not sure. I couldn't think of a use for it so I left it at the store. But if you can help me justify purchasing one, please let me know :) I need some enabling!
What I did buy:
The large Iris case plus some Recollections enamel dots in Valentines colors ($2.39 on sale) and a pack of the new HEIDI SWAPP sea green plastic letters ($2.69 using 40% off coupon). The letters are nice and thin so I figure I can use my TINY ATTACHER
to attach them to pages. Love the color and font!
Out the door for less than a tenner. That's my kinda' shopping trip. What have you found at Mike's lately?
PS: In honor of Mr. Perry's 65th (YES 65th!) birthday today, I bring you some STEVE AWESOMENESS. Don't be afraid to click. It's a Youtube of Journey singing "Don't Stop Believin'" . . . a cappella. It will melt you. I've already listened 4 times ;)
Have a wonderful day!