Just thought I'd share a new product I saw at Michaels that's really cute. I've been stalking my Mike's for the NEW PROJECT LIFE stuff but nothing yet. This was on an endcap at the front of the scrapbooking section: "Vintage Charm" by Die Cuts with a View (DCWV).
The 3 card sets on the left are cool. The one with the heart is layered.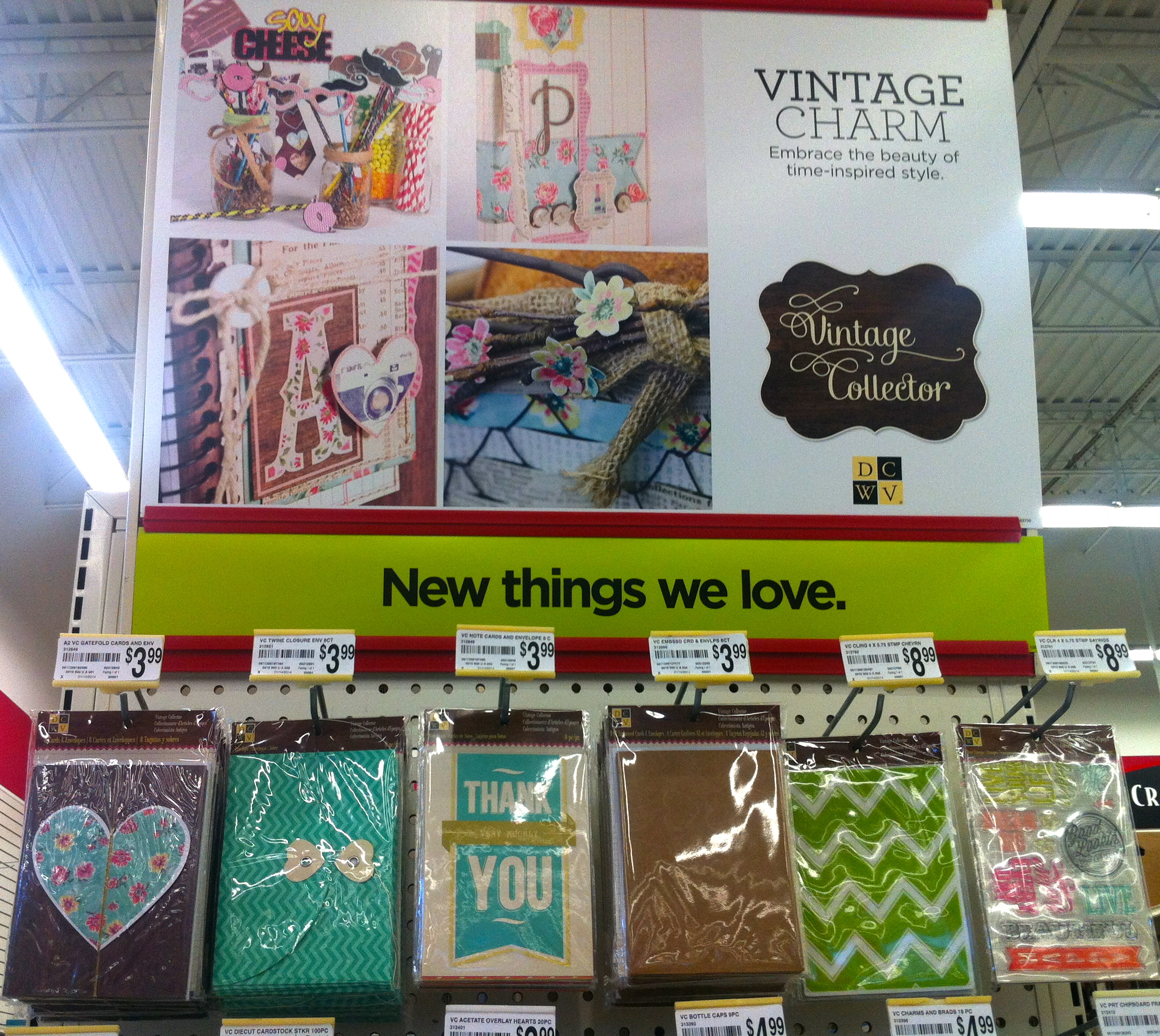 I got a pack of those heart stickers (top row, third from left)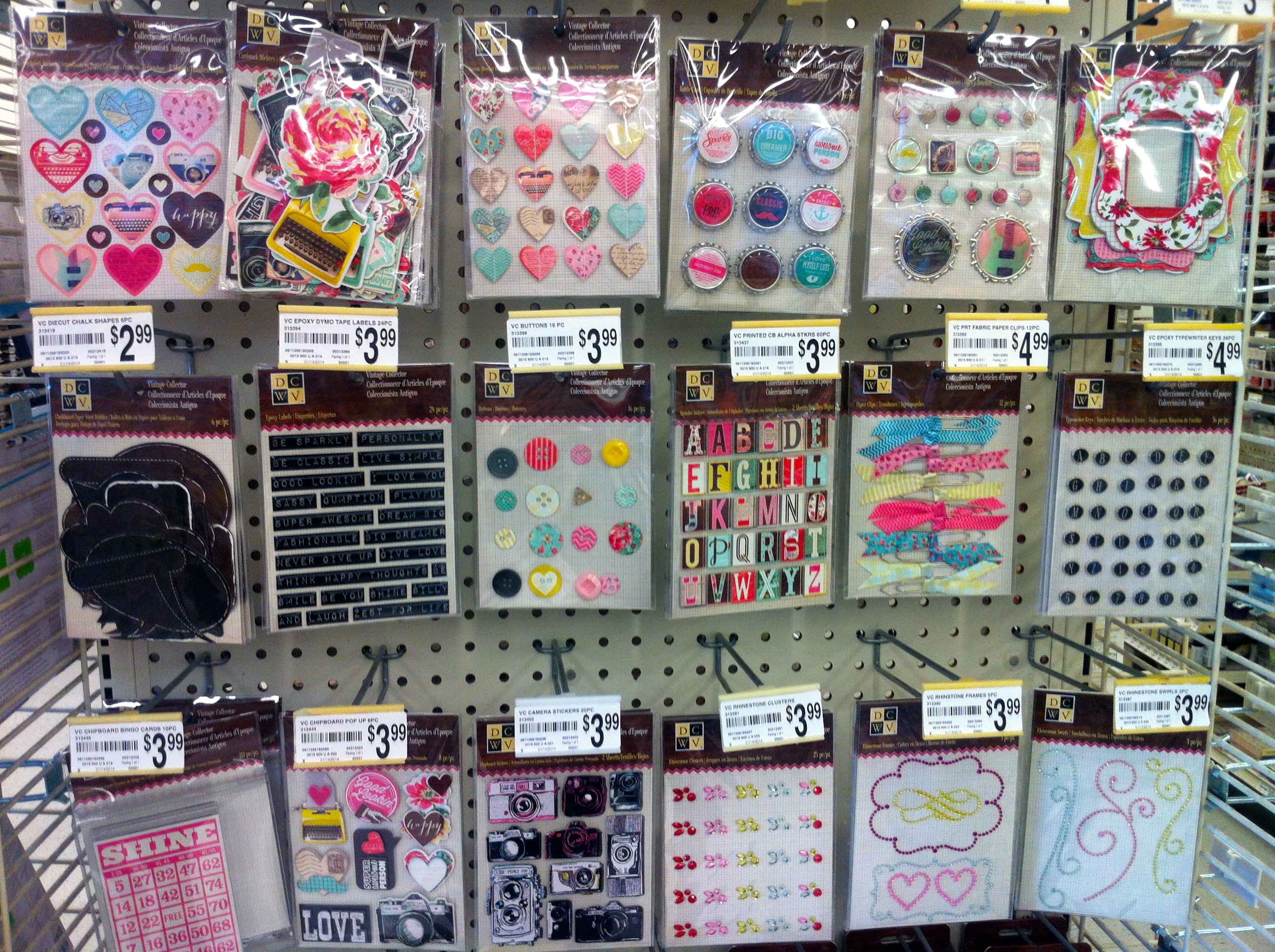 On the bottom left is a postbound album with a 3-D frame on it – so pretty!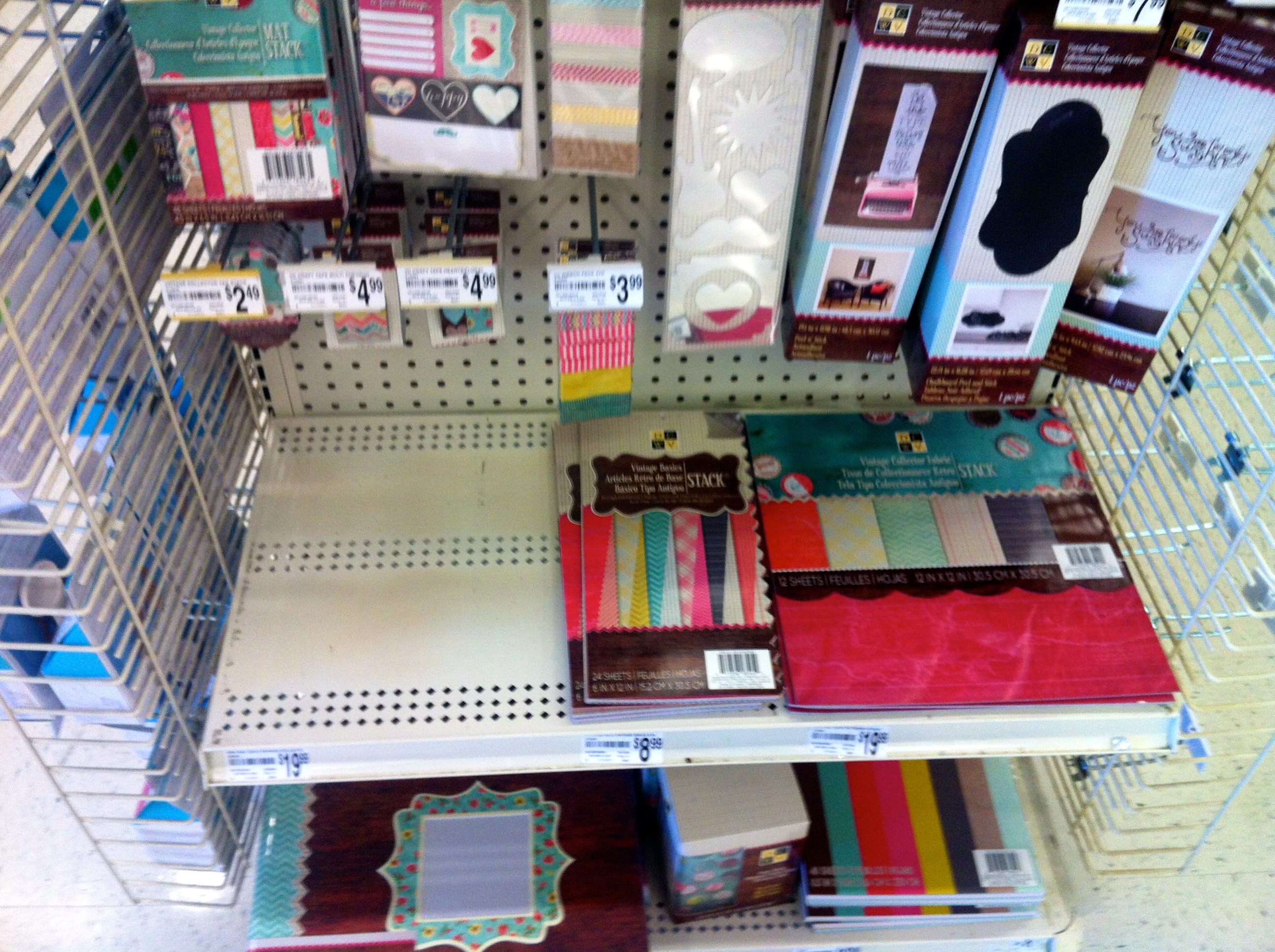 I used my 40% off coupon on the heart washi!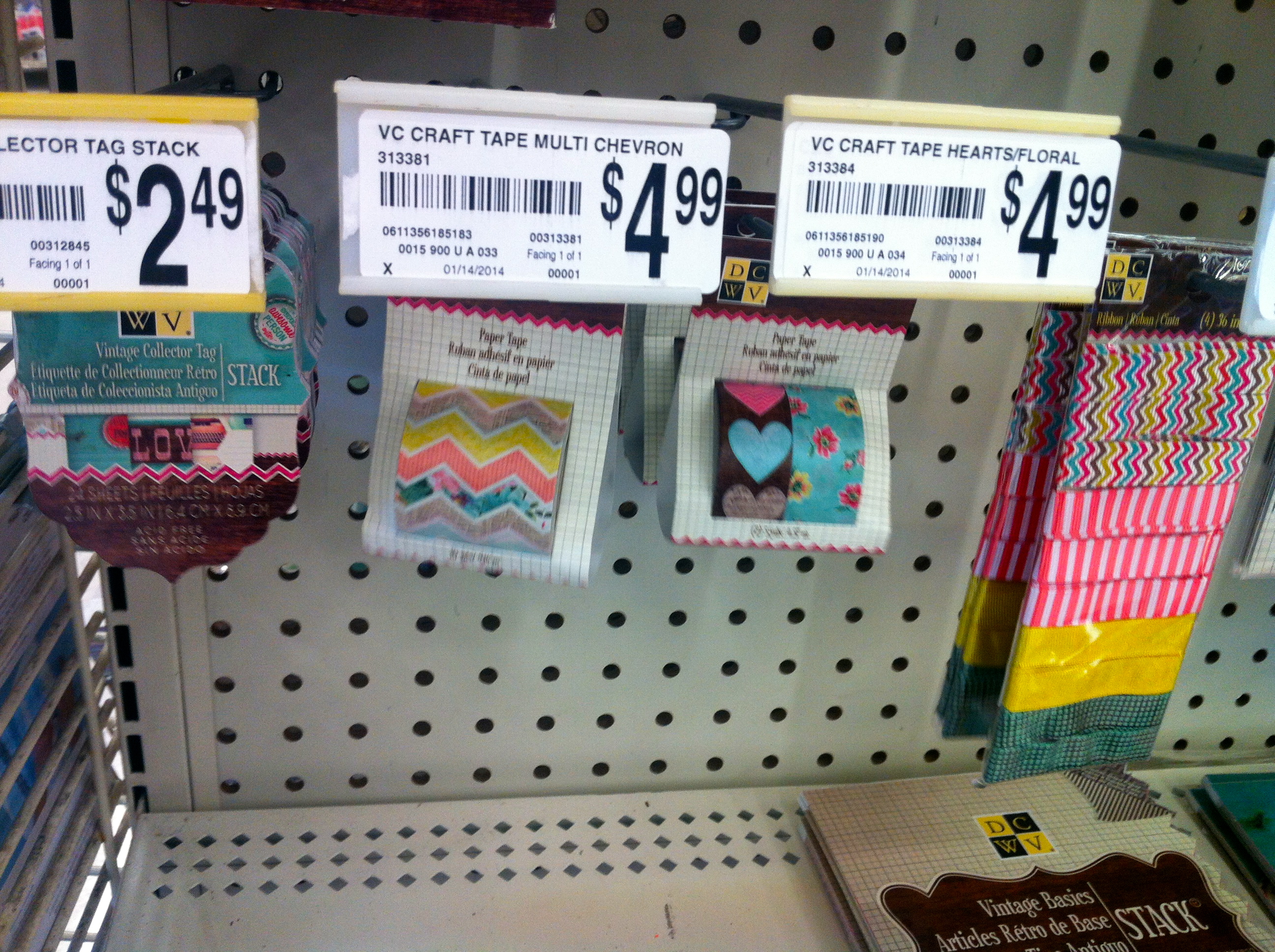 The cameras are TOTES ADORBS (I said that just to be annoying – but they are adorable). And the typewriter!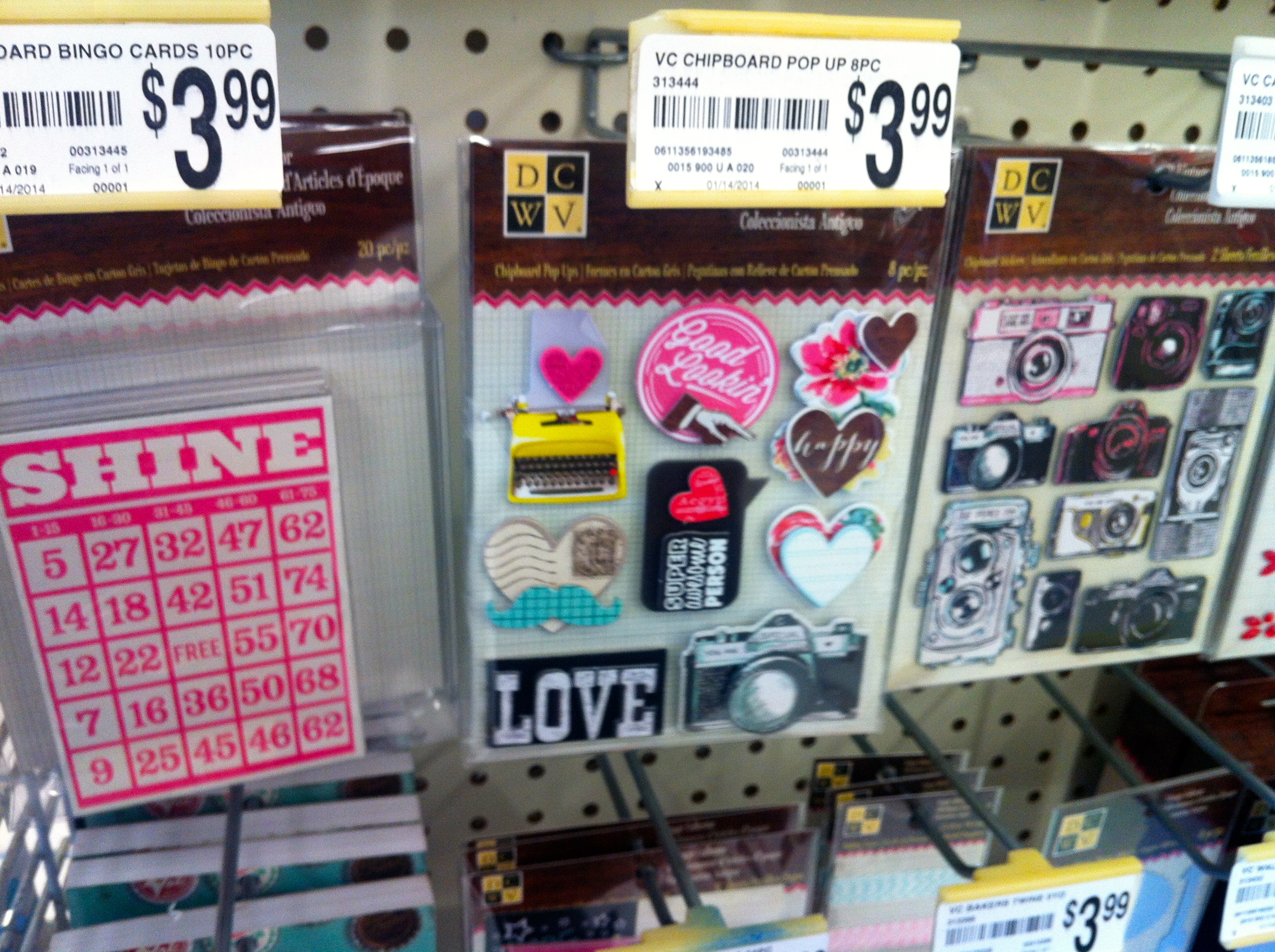 I'm not usually a DCWV fan but this line I love. What do you think?
PS: I haven't forgotten about CHA posts. All the photos are edited and I have some of the writing done but work was super busy this week. I'm so sorry for the delay. Look for more CHA posts next week! Have a happy, scrappy weekend :)