Here are the things that were new to my Big Lots store last week: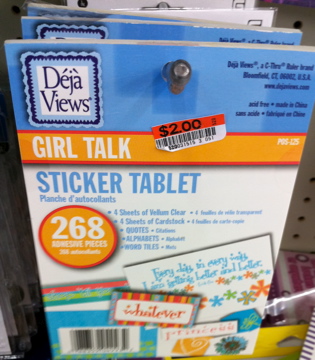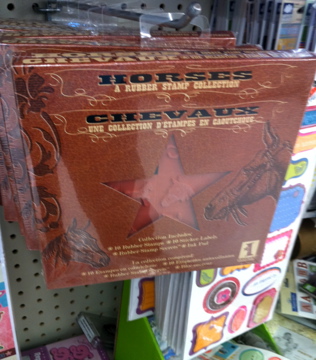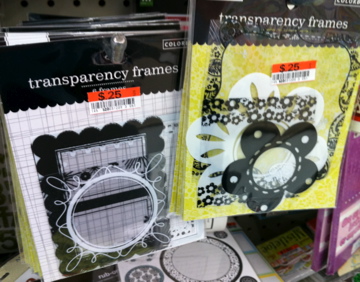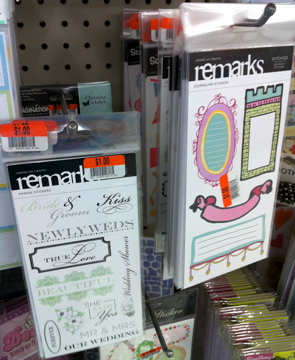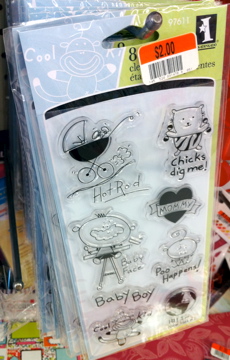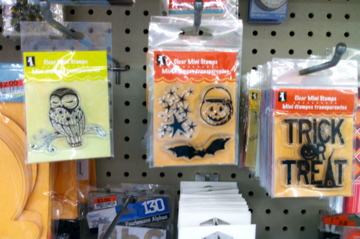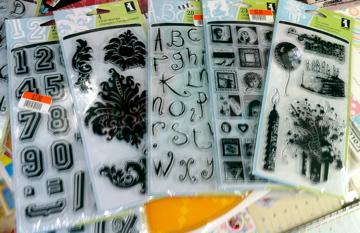 Believe it or not, these are the only items that left the store with me :) … Soft Spoken stickers by MAMBI. I think these are SO pretty and I love the color combination. Only $1.50 each, too.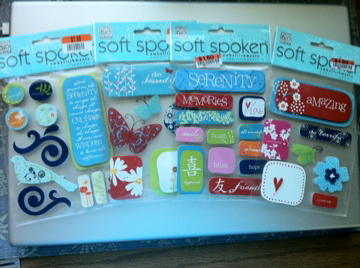 This one's my favorite because of that gorgeous red butterfly.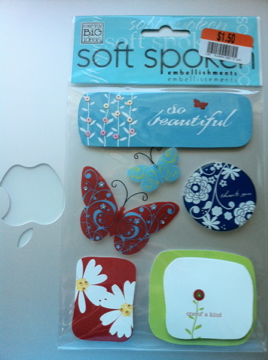 It was really hard to pass up all those amazing acrylic stamps but, as I've confessed before, I have a bit of an addiction to stamps … so I had to pass on those. I can't stop thinking about those damask ones, though. (Yeah, it's a sickness).
What scrapbooking stuff have you found at Big Lots lately?