One thing you'll always hear from professional organizers is that vertical storage is the way to go.
One thing you'll always hear from scrapbookers is that the Ikea Raskog cart (and all it's cute knock-offs) is the way to go.
One thing you'll always here from me is OMG thisisSOcute let's go shoppingggg!!!!
An online scrapbooker named Evi posted this today and I just had to share it with you.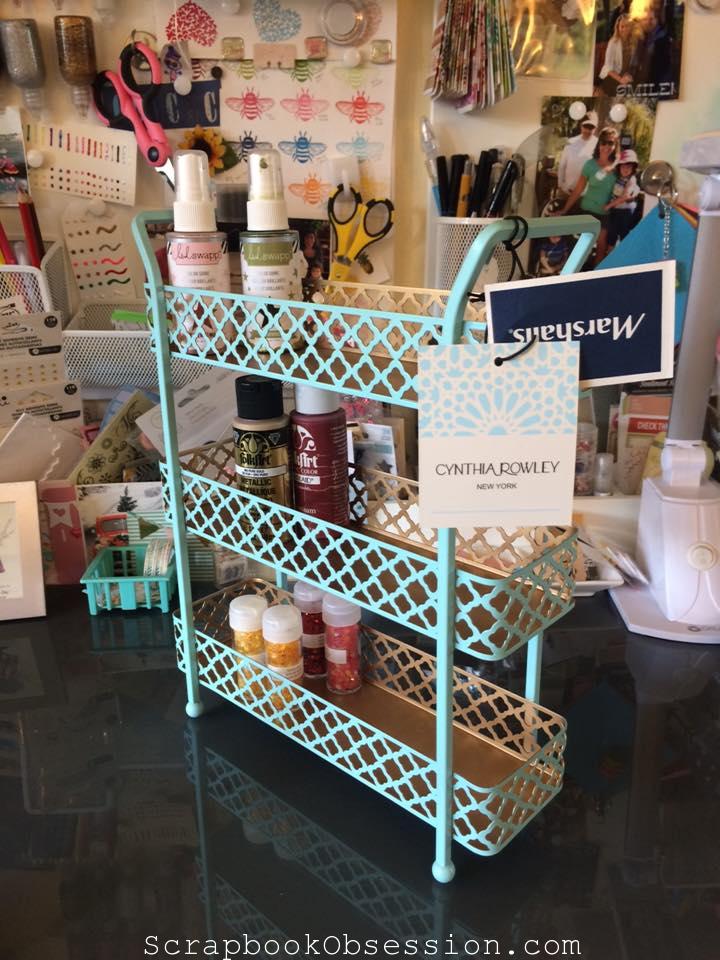 As you can see from the tags in the photos below, she found it at Marshall's. It's made by Cynthia Rowley but there was no other information on the tags. The cost was $12.99.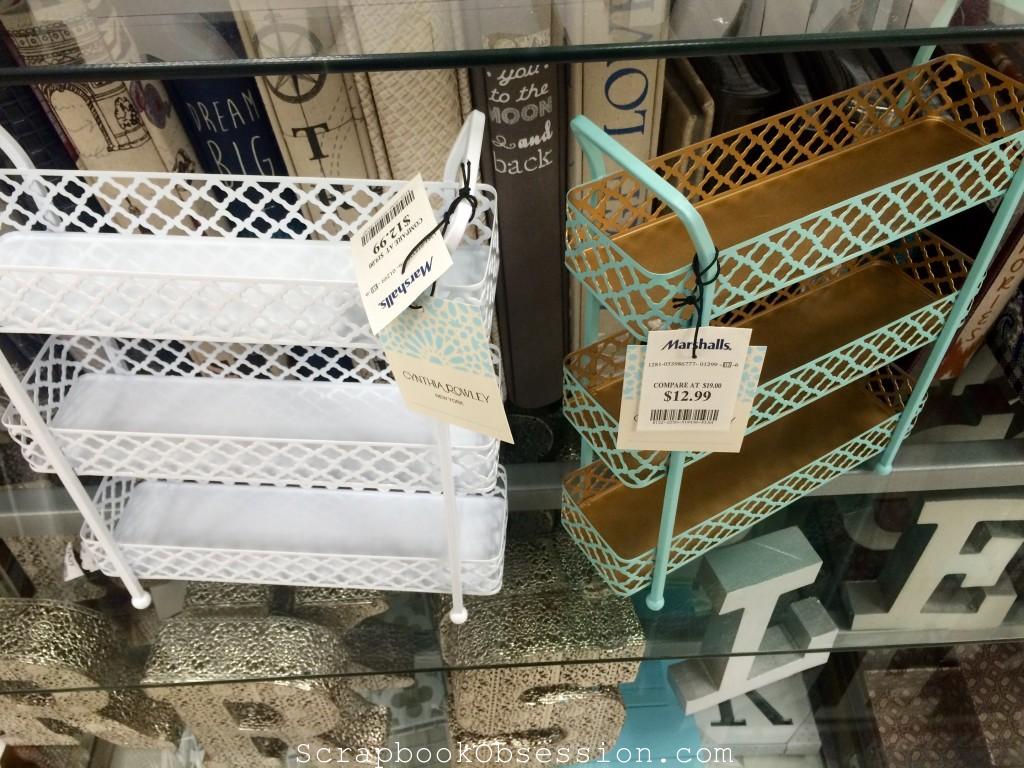 Evi says:
"It's aprox 13 inches tall, 11 inches wide, and 3 inches deep.
It comes in white on white, white with gold, and teal with gold.
I think they just put them out today – they had a dozen along with an entire shelf of matching storage pieces."
I'm not a gold fan but I might deal with it to get that pretty blue color that I *do* love. Or the white on white would be good, too.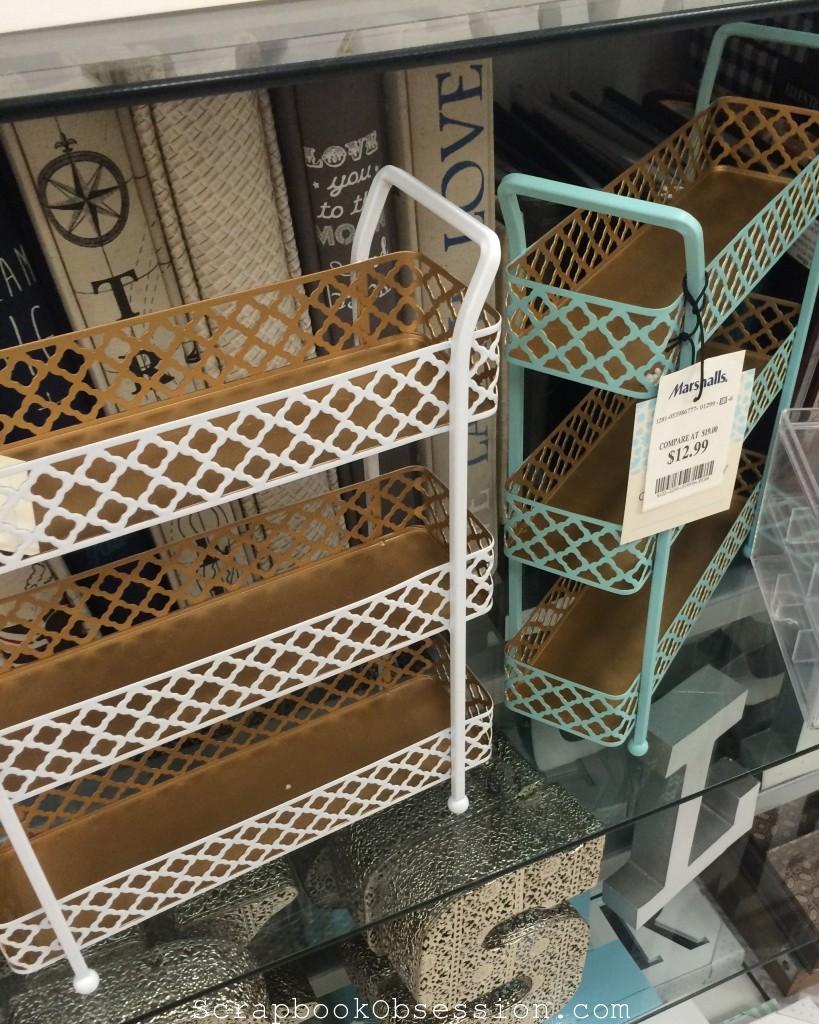 She's still deciding how to fill it up but here are some early ideas . . .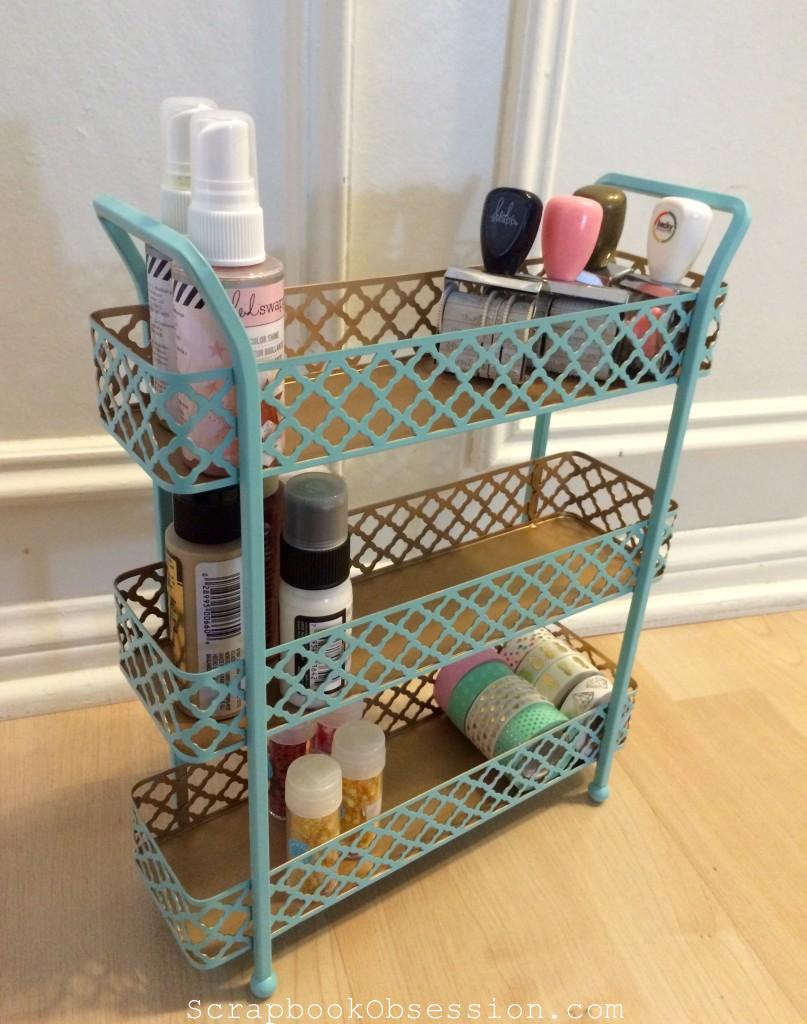 Looks like a great size for holding washi tape. Wonder if I could fit my whole collection in there and make this a Washi Tower??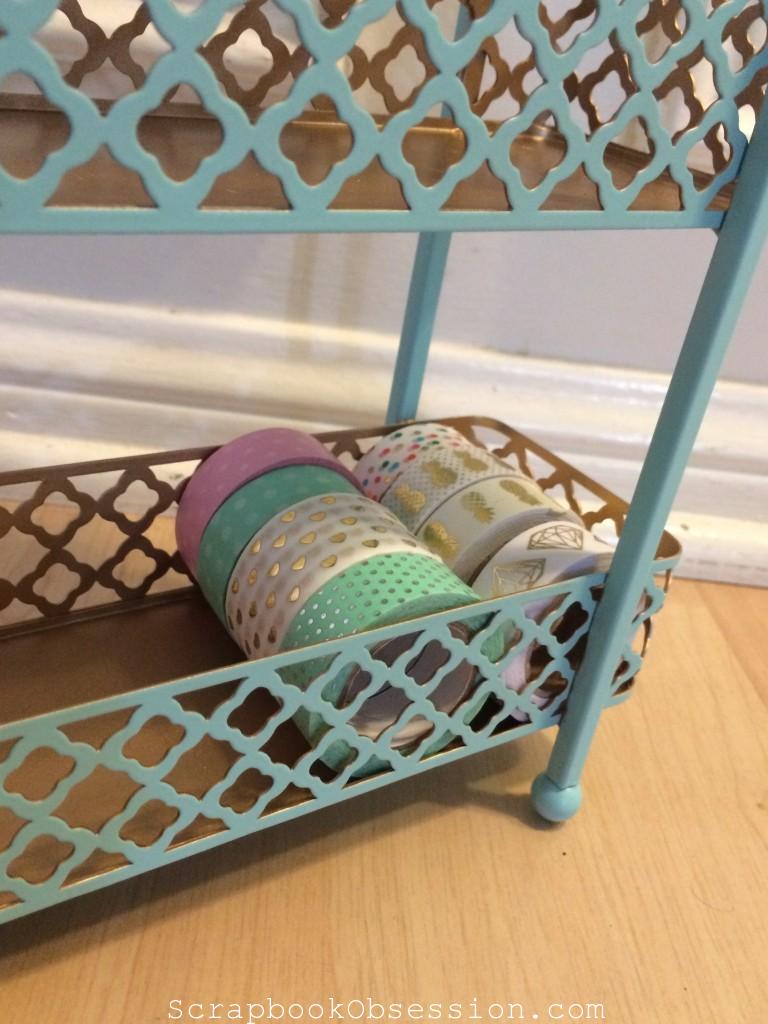 Thanks for sharing this fabulous find, Evi!
What do y'all think? Will you be stalking your Marshall's for this item? What are some ideas for how to use it?