I was at Michaels the other night and noticed all these new scrapbook storage items by Jetmax. I made sure to include the shelf sticker so you can see how much each item costs.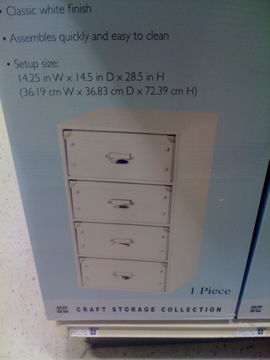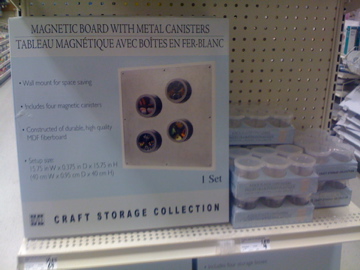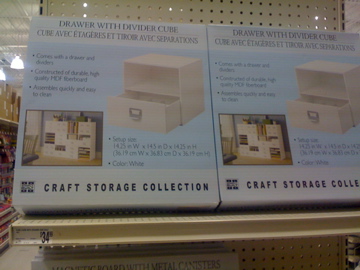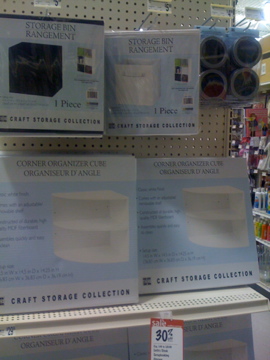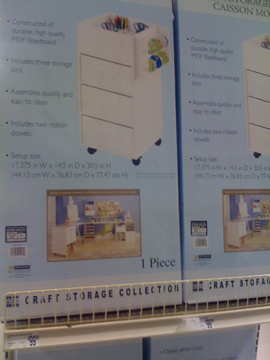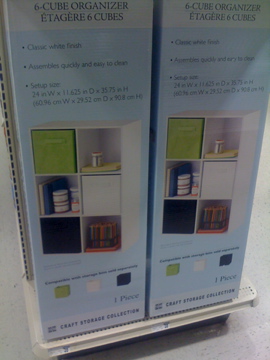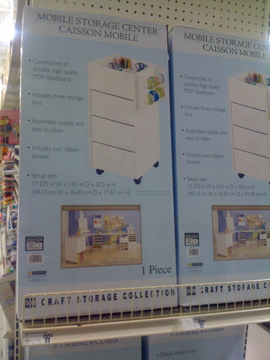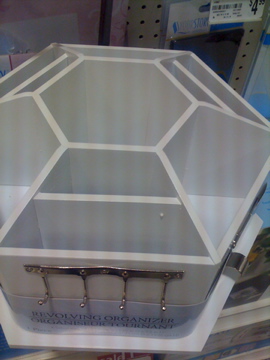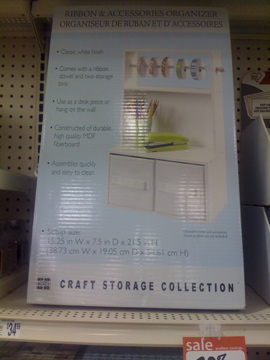 This is a cool new storage item that I saw on an end cap. It wasn't near the scrapbooking, but over by the home decor. I was a little confused by the signage though….are they 30% off or 40% off? LOL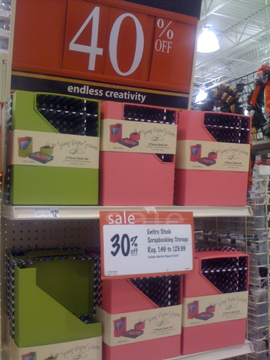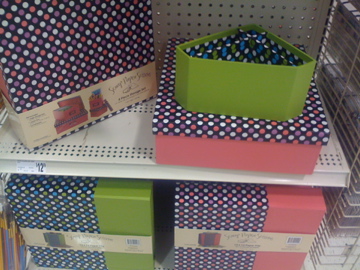 The only Jetmax items I currently own are the 3-drawer storage cubes. I have 3 of them that I bought one at a time using 40% or 50% off coupons. I've only put one of the cubes together and I'm dreading doing the other two, because it was NOT a pleasant experience. So my only advice is that if you plan to deck out your scrapbook area in Jetmax products, buy one item first and put it together before you commit. Just sayin….