A sweet scrapper named Wendy e-mailed this question to me recently:
I was wondering if you think I could combine SS Smarty Pants with SS Elementary in the same album. I already have Elementary, but have had my eye on Smarty Pants since it was released. Are the colors close enough, or are they way off in real life? I read your Blog so I know you are an expert on SS. THANKS!
I thought I would share the answer publicly just in case someday a scrapper is Googling and has the same question, LOL!
Here are images of both lines from the SIMPLE STORIES blog:
You can see why it would be hard to tell if they go together well, huh? So I took a photo today of both lines . . . I just HAPPENED to have a bit (cough cough I'M NOT A SUPPLY HOARDER! coughcough) of each line on hand :)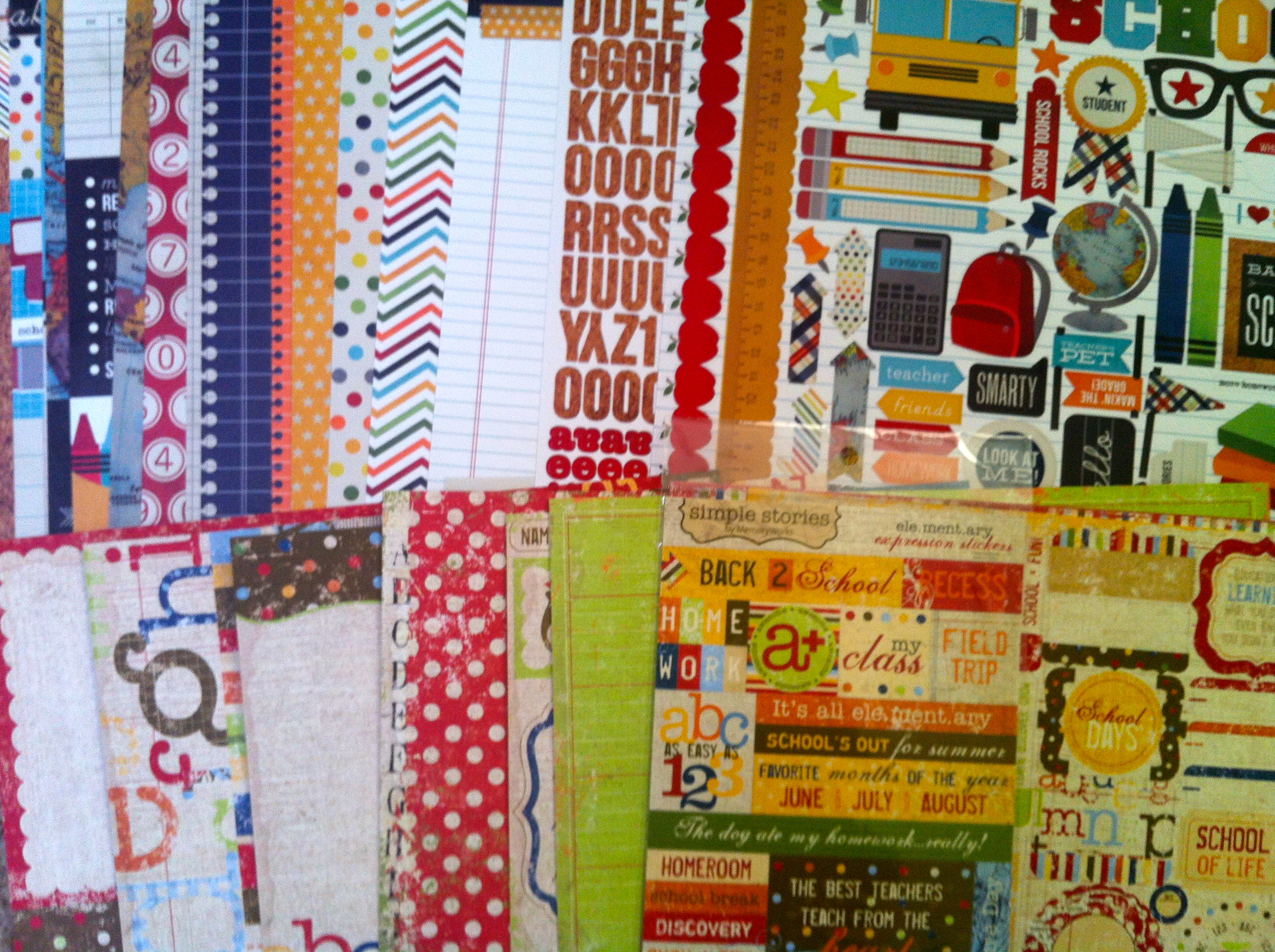 The primary colors are basically the same shades in both lines. The main difference is that "Elementary" is pretty grungy with a brown/cream tone throughout whereas "Smarty Pants" is cleaner and has white backgrounds.
That said, I don't see why you couldn't mix the 2 lines together. Some people are picky about only using cream with cream and white with white, but that's not something that bothers me. I think these would be a nice mix, actually. They kind of balance each other out.
Wendy, I hope that was helpful! Readers, what do you think – would you mix these 2 lines together? Please leave a Comment below! Diverse opinions welcomed and I will NOT point and laugh, I promise ;)