I recently went to the aquarium and had such a blast taking photos of all the amazing animals!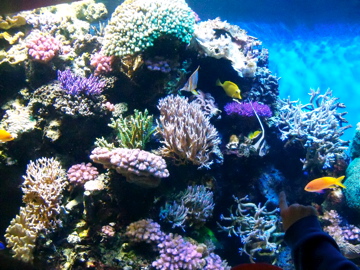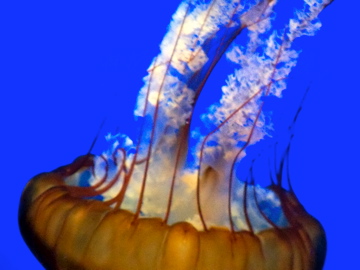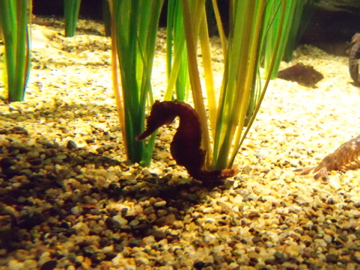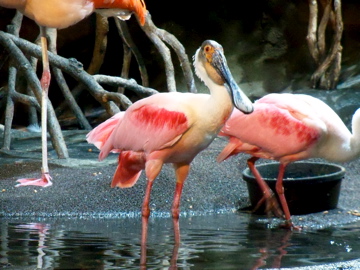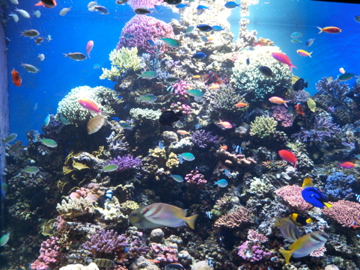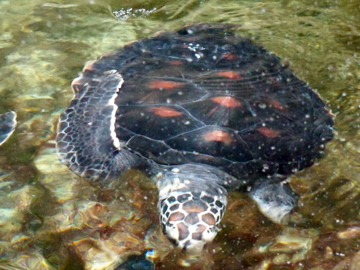 My favorite part was the seahorse exhibit; the two photos above the flamingo are seahorses. What amazing little creatures those are! I've never seen them up close before.
I know to you great photographers out there, these aren't the most technically perfect shots … but I think I did pretty good with my little point-and-shoot while chaperoning a class field trip, LOL!
These are only about one-third of the photos I would now like to scrapbook. The question is: How?
Do you ever feel not worthy of scrapbooking an event because you *LOVE* the photos so much? It's not just the bright colors and gorgeous water, it's the capturing of God's amazing creations on film. I want to do them justice and also capture my amazement as we saw each new thing, kwim? I'm not sure how best to do that.
One thought I'm having is to put them on plain black cardstock so the colors will pop and the photos will be the main feature, what you really want to look at. But then what? Handwrite the journaling in white pen? Do computer journaling on white cardstock and use journaling strips? How do I get some color in there without distracting the eye from the photos? Gah. I don't know!
Another thought is to make a mini album from them, since there are so many photos. If I do 12×12 layouts, it would take several pages. Plus, a mini album would set them apart and make them "special."
How would you scrap these photos? Have you scrapped aquarium photos before and how did you do it? Are there any scrapbooking lines you would suggest I use? Thanks for your help!
ETA 3/27/11: I'm going to save this layout for inspiration … and thank you to all who've given me ideas. I really appreciate it!
This one is from Julie at JUST A WEE BIT BUSY:
I think this is the exact look I want to go for … black background, bright colors, and a paper line I already have ("Snorkel" by Cosmo Cricket). Thanks Julie! I'm liking the mini album idea, too, that so many suggested. You guys rawk.