It's Friday night of a holiday weekend and, yes, I'm working. Sigh. But I wanted to do a quick update and say HI.
HOLLAH!
So first of all . . . HIIIIIII!!!! I miss you. I hope you're enjoying your summer and have fun plans for the 4th of July tomorrow (those of you in America). We're keeping it low key as usual. I think being a 9-1-1 dispatcher all those years kinda' soured me on going out for July 4th. Lotsa' baaadd things happen – plus I feel sorry for my doggie, LOL. Fireworks aren't allowed in most towns around here and, especially with the severe CA drought, we have to be so careful. Do you set off fireworks, go watch a fireworks show, or what?
Where You Been, Guuuurl?
I'm still doing behind the scenes stuff when I have time between working. Everything's headed in the right direction, even if it doesn't seem like it when it's so quiet here, LOL. I'll give some specifics in a newsletter soon so sign-up if you're interested (in the top right sidebar). Why not just share everything here on the blog, you might ask? One thing I'm loving about the newsletter is that I can get more personal and share more 'real life' details. Because I'm writing directly to you and just you, not to the whole world wide web. Does that make sense?
Team Lisa's (Un)Official Song: "This is My Fight Song"
One exciting thing is that we're gearing up big time for Lisa Bearnson's new line, Anthology, that's coming out later this summer.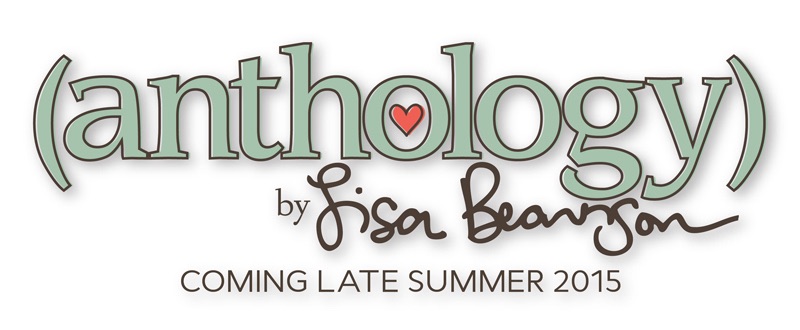 It's getting closer and closer! If you've thought about – or want to know about – being a rep for her products, e-mail me, k? (address is below). The way to go BIG TIME with it is to become a CEO like I did. When I signed up in May, it cost me $500 (I've already made $100 of that back with very minimal work, btw). Lucky you, until 07-31-15 it's $100 off – and you get all the same stuff I did! I'm not bitter or anything. I'm happy for you. R-E-A-L-L-Y! But seriously if you decide to do it or are just curious, please contact me. I'll answer any questions and tell you how to sign up so I get credit and you're on MY team! I want you to myself, girlie.
Noted: My New E-mail Address
Check it out . . . my new email is: erika@scrapbookobsession.com!
In business school this Spring, one thing I learned is that a biz lady looks more professional if she ditches the gmail address (I've always used scrapbookobsession@gmail.com) and gets one related to her domain. Always Sometimes one to follow directions, I did just that :) Now I'm all pro-like and stuff :P
Aw, Time to Go :(
In closing, I just wanted to say thank you to Ashley for becoming the 120th subscriber to the Scrapbook Obsession Free Newsletter! Love hitting those "tens" milestones and welcoming more peeps to the family.
PS:
I can't leave you without sharing something scrappy so go get your FREE June 2015 printables from Simple Stories RIGHT HERE! Warning – the blog entry they're a part of deals with loss and is sad so if you're not feelin' it right now, just go straight HERE.
Love you, luvs!