How stinkin' cute is this??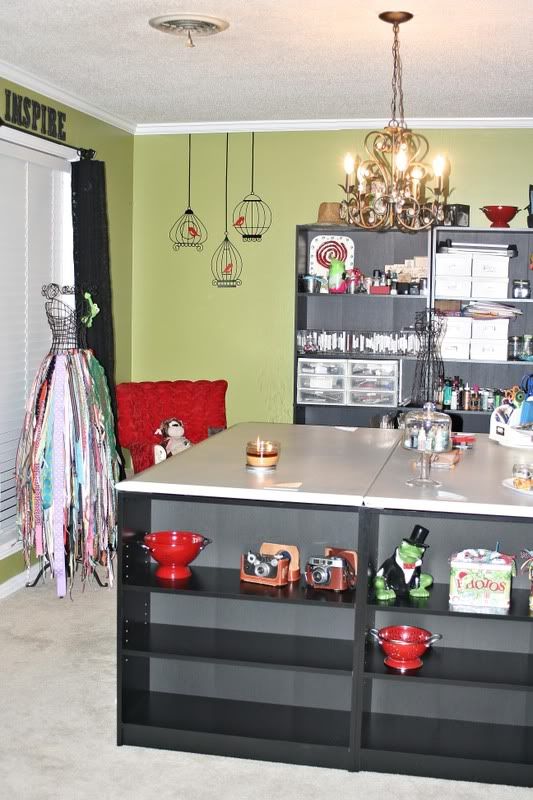 I found it on THIS post at 2PEAS from Kristie D. who was sharing her new 'craft studio,' as she insists it's called (hee). If I had a darling room like that, I'd make ya'll call it a 'studio' too! She says, "I ordered my dress form on ebay BUT Hobby Lobby has similar ones and you can get them half off!!" Also, that she "got the idea from a blog.. I think it was Donna D. but I am not sure." If you'd like to see more photos of her room, go check out the 2peas post or her BLOG.
Do you like the ribbon on a dress form idea? I know you cat moms and toddler owners can't implement this, but how about the rest of you?