LYNN GAHARY from PEBBLES INC posted a fun THREAD over at Two Peas asking for our Scrapbook Confessions. You know, those things related to scrapbooking that you're ever-so-embarrassed to admit.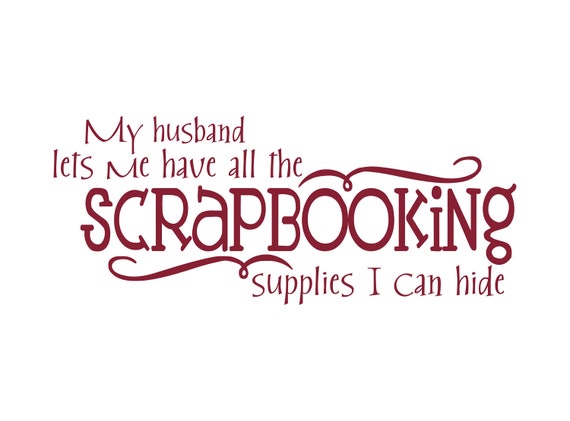 * From Designer Vinyl on Etsy
Well, as of now the thread is at 2 pages so I think we're a guilty bunch who wants to ease our burdens a bit, LOL! I only posted one confession myself but I could relate with many … many of them. How about you?

* From Weekly Scrapper by Scrapbook Expo
Also, you gotta' check out THIS from Angela Daniels' blog. I'll bet you see yourself in some of those sneaky postcards too, eh? I know I do.
Sooooo … what are YOUR scrapbook confessions? Come on. I promise I won't tell.