Word on the street is….which is to say the unsubstantiated rumor is….that Target got a special Christmas line of their own. Instead of carrying Making Memories "MISTLETOE" like everyone else…
They got their own line called "Tinsel." Of course, I can't find it officially online anywhere. These were the only tidbits out there so far….Ebay listings by an entrepreneurial scrap chickie, LOL!
GLITTER GEMS ORNAMENTS STICKERS
Here's a YouTube "haul" VIDEO showing MM "Tinsel" felt stickers and 8×8 paper pack. I love the ornament shaped papers.
Gotta' say I'm not a huge fan of the Mistletoe line, but I like what I see so far of Tinsel; it seems more my style. I can't wait to see it in person. The colors look happy and fun.
Have you seen Tinsel at your Target yet? And didja get any? Oh, do tell!
Edited to add 11/25/09:
LOOKIE! LOOKIE!
A sweet lady named Crystal contacted me via 2peas and e-mailed a picture of all the Tinsel goodies! Thank you so much, Crystal!!!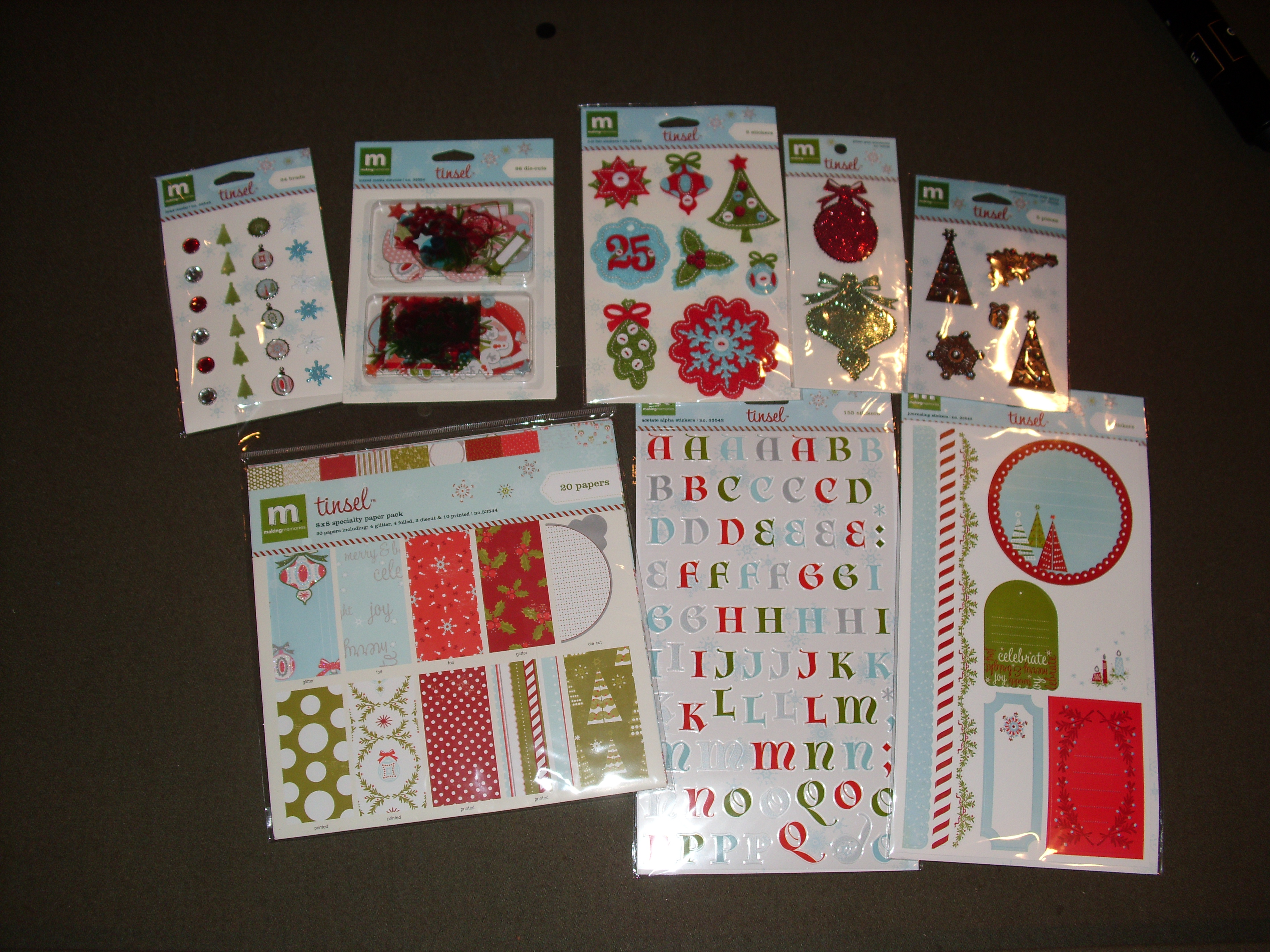 Yep, me still likey a lot….