This is part of a series about the scrapbooking booths I visited at CHA 2016. If you'd like to see all the posts in the series, click HERE.
Disclaimer about my photos: The lighting at CHA is HORRIBLE for amateur phototaking. It's held in a dimly lit and huge exhibit hall with spotlights here and there. If you don't use your flash, you get what I got. If you DO use your flash, you get glare from all the packaging not to mention disturbing the crowd of people in the booth. I wish I had better photos but I did the best I could with editing them. I hope you can at least get an idea of what the products are like! (95% taken with Nikon Coolpix P100 and 5% with iPhone 6+)
My first stop after checking in at the Craft and Hobby Association 2016 show was the MAMBI booth. They're one of my favorite companies because of their fun colors, fabulous fonts, and everyday scrapbooking topics.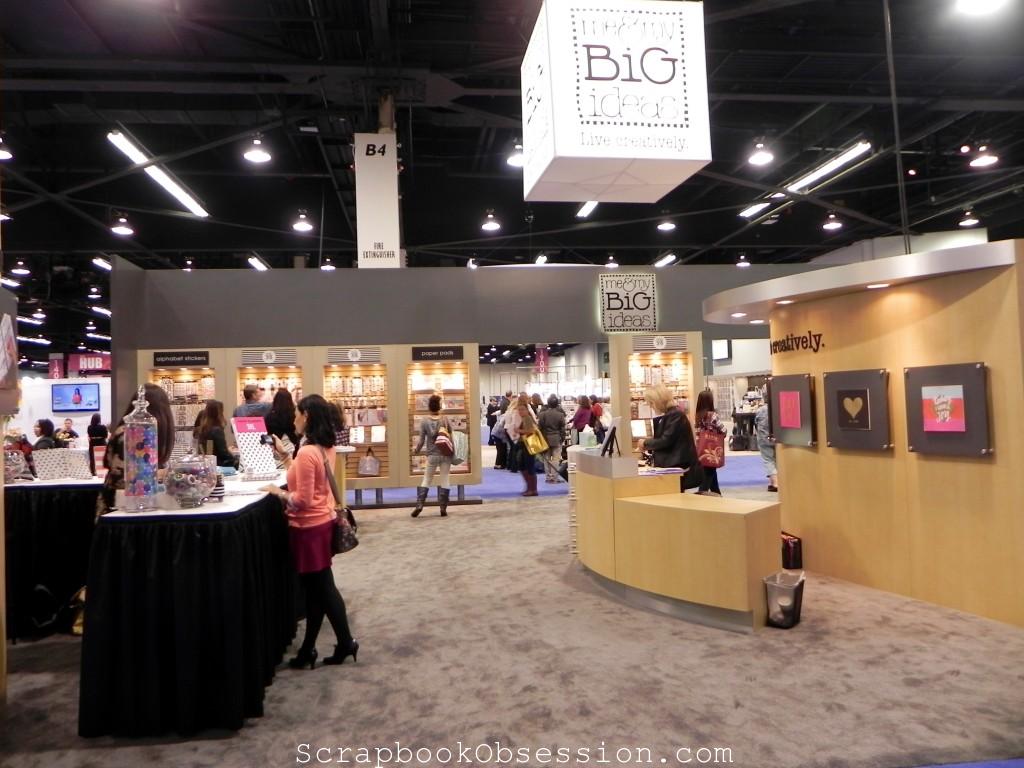 This was one of the outside display windows. Obviously, the Create 365 Happy Planners have been a BIG product for MAMBI this year!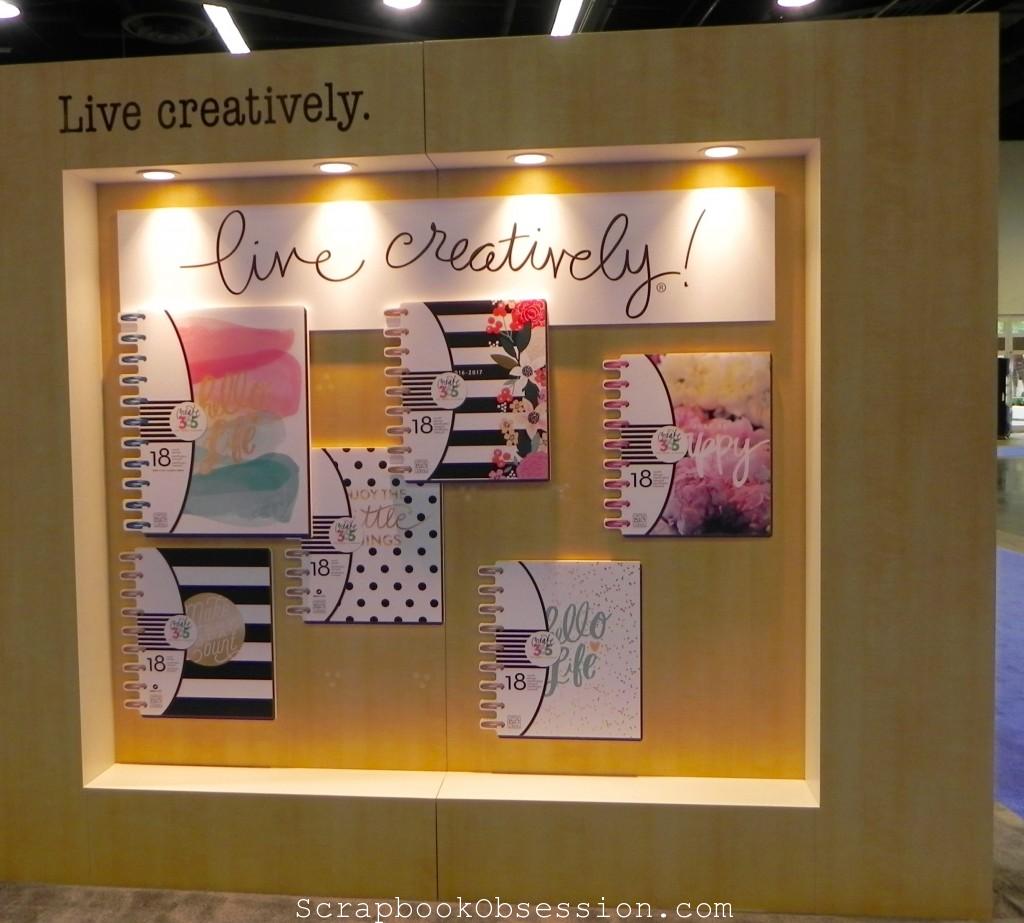 Papercrafting, Embellishments, and MAMBI Makers, which are DIY projects like photo cubes and canvases.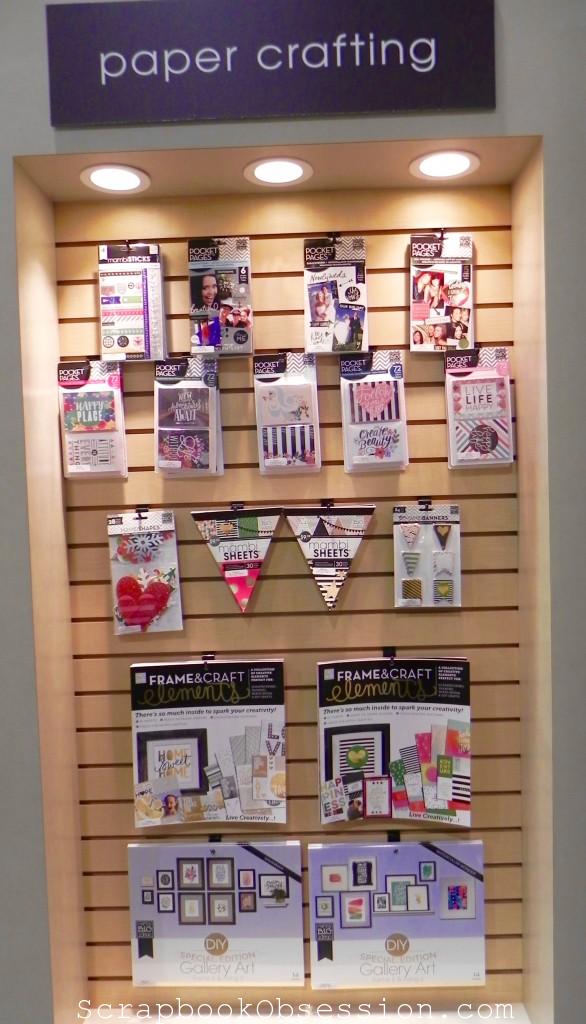 I hope that pack with the star comes to Michaels ;)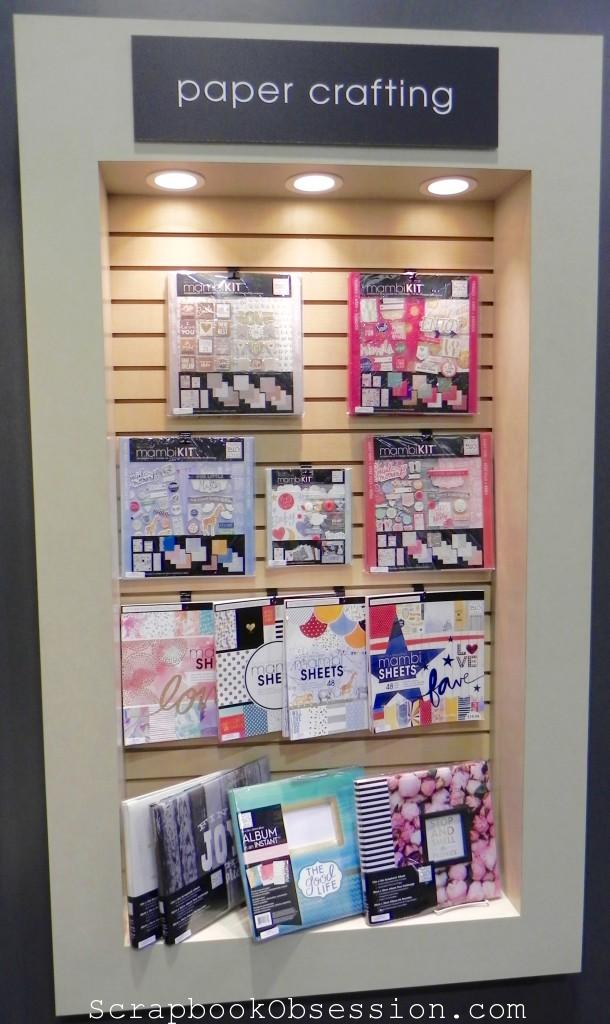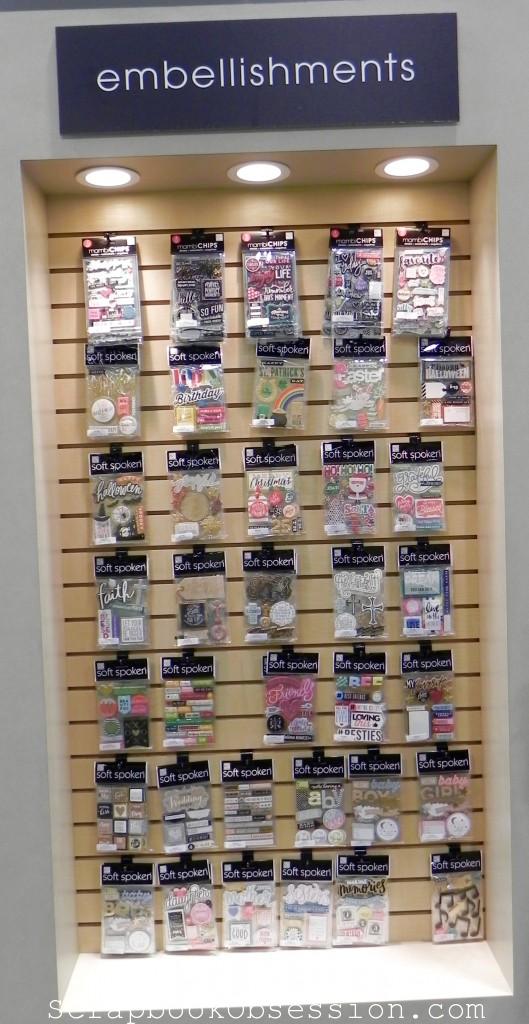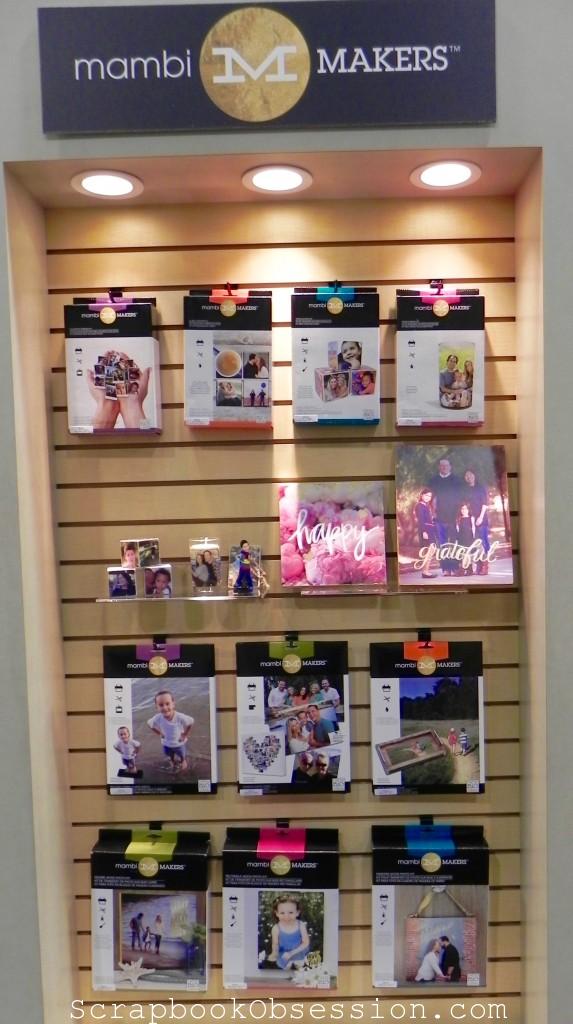 The very nice Charon Thurman from MAMBI showed me around the booth. We got into a great discussion about the MAMBI planners. She said it's been a huge seller for them. I was telling her how, in my online entrepreneur circles, it seems everyone is going back to using paper planners, even those of us who are considered techie and are on the computer all day. And that's probably why …. 'cuz we're on the computer all day, LOL.
Charon said that planners make perfect sense for scrapbookers because we're tactile people who like to interact with our surroundings. Well, actually, she said something really profound and beautiful along those lines and afterward I said, "I wish I'd been recording you because what you just said was AWESOME!" I totally see why they have Charon work the floor. She's guuuuud.
This is an example of the add-ons they have like Wedding and this is Exercise. So you can extend the use of your planner beyond just work and home.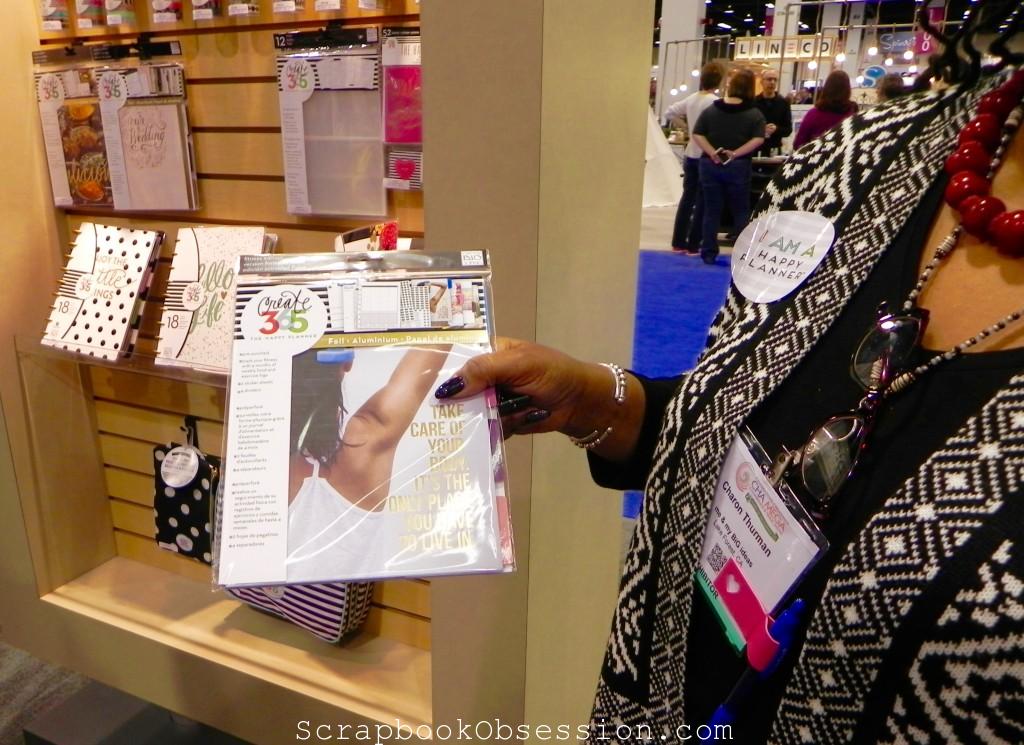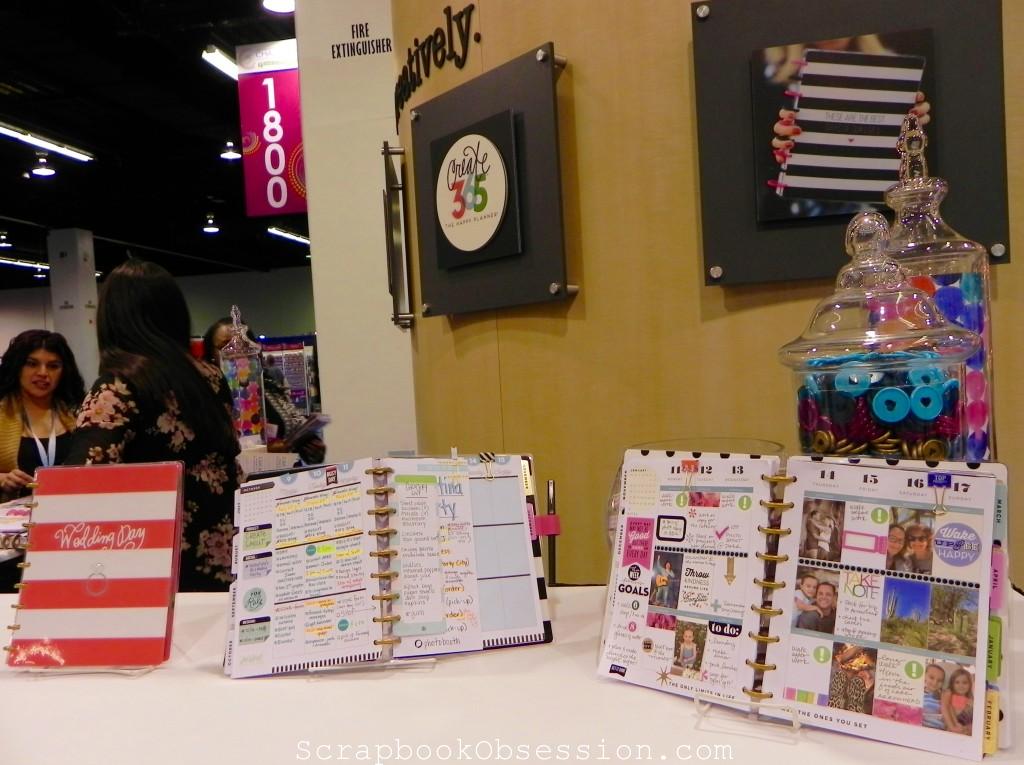 I opened the Wedding one on the left. I'm not planning a wedding (happily married for over 20 years) but pages like this made me see that it would be a fun place to memorialize all the details of your wedding (like what vendors you used). Maybe this is where I could finally slap down all the brochures and receipts I saved from our wedding too? Hmmm…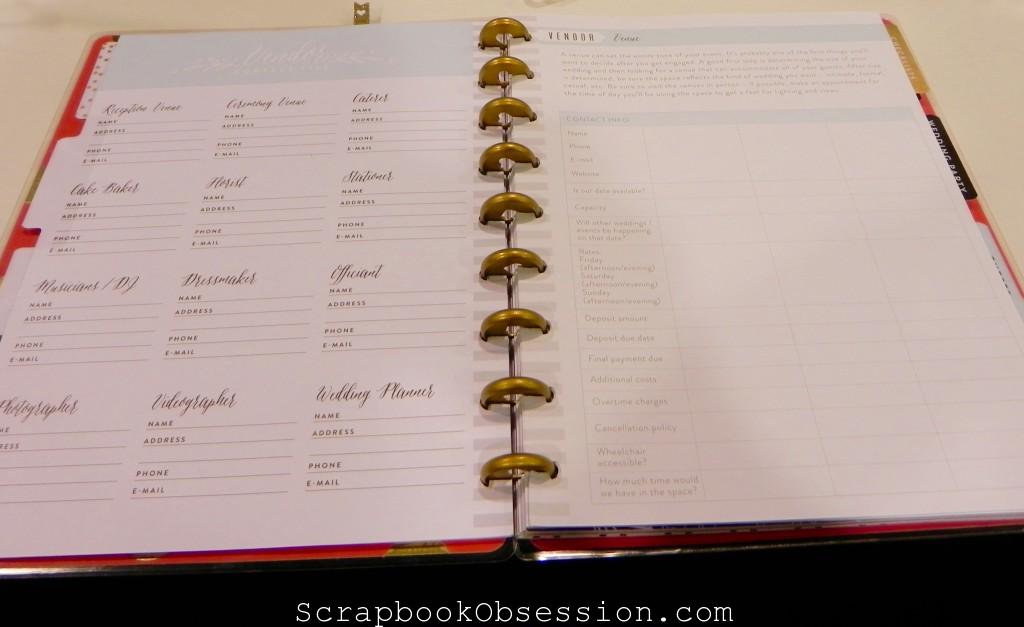 More planner goodies …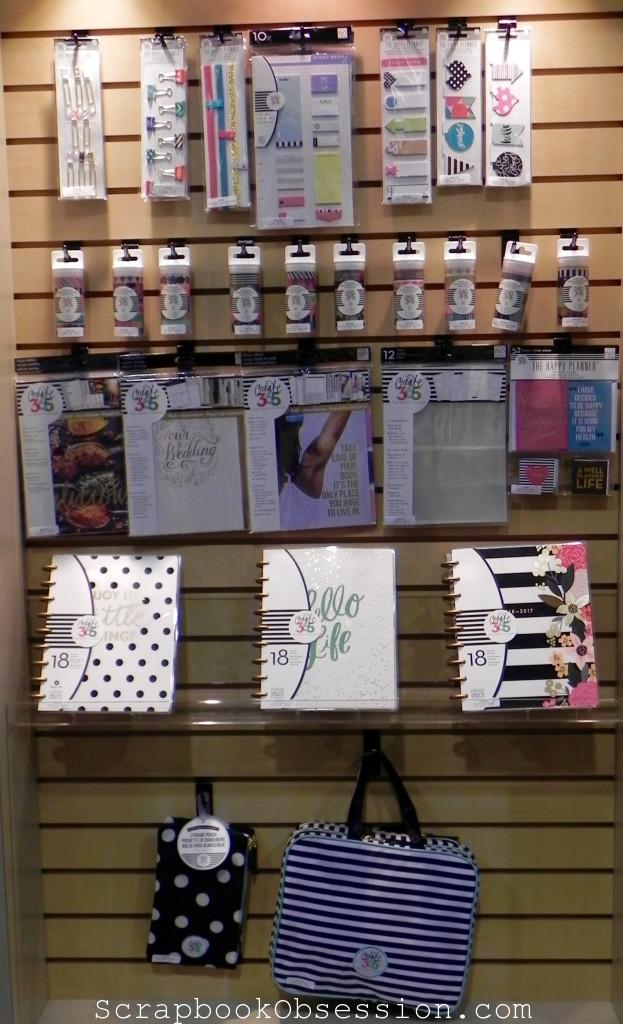 Me likee this washeeeee . . .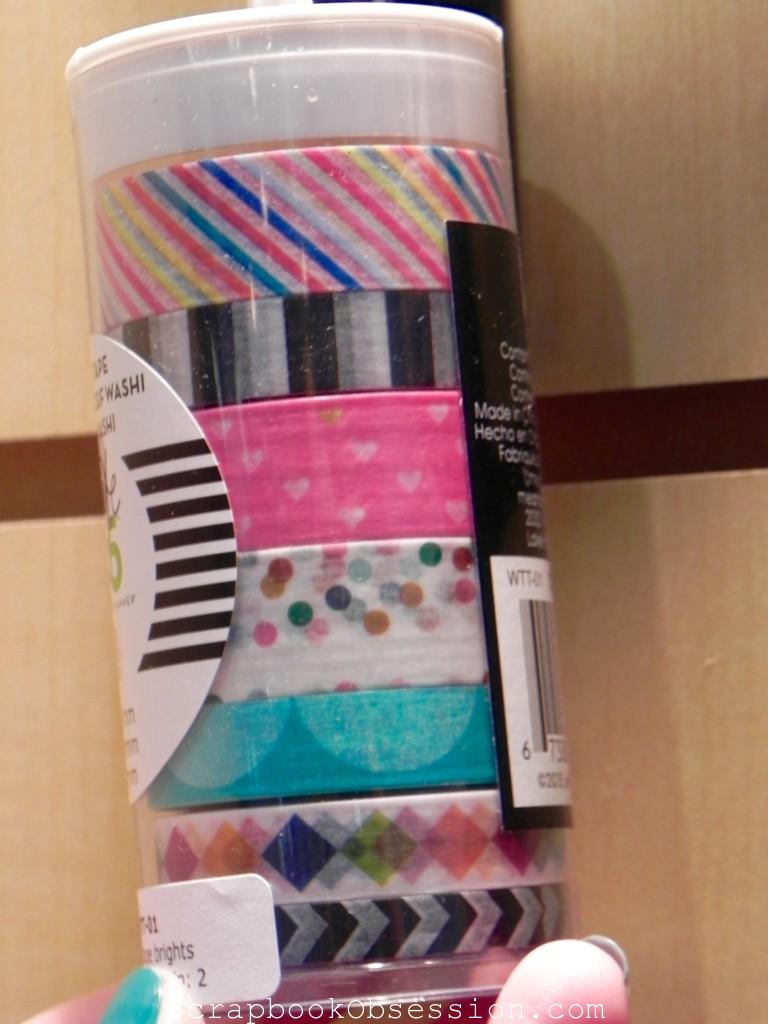 This punch caught my eye – would be great to have for inserting random pages, printables, etc.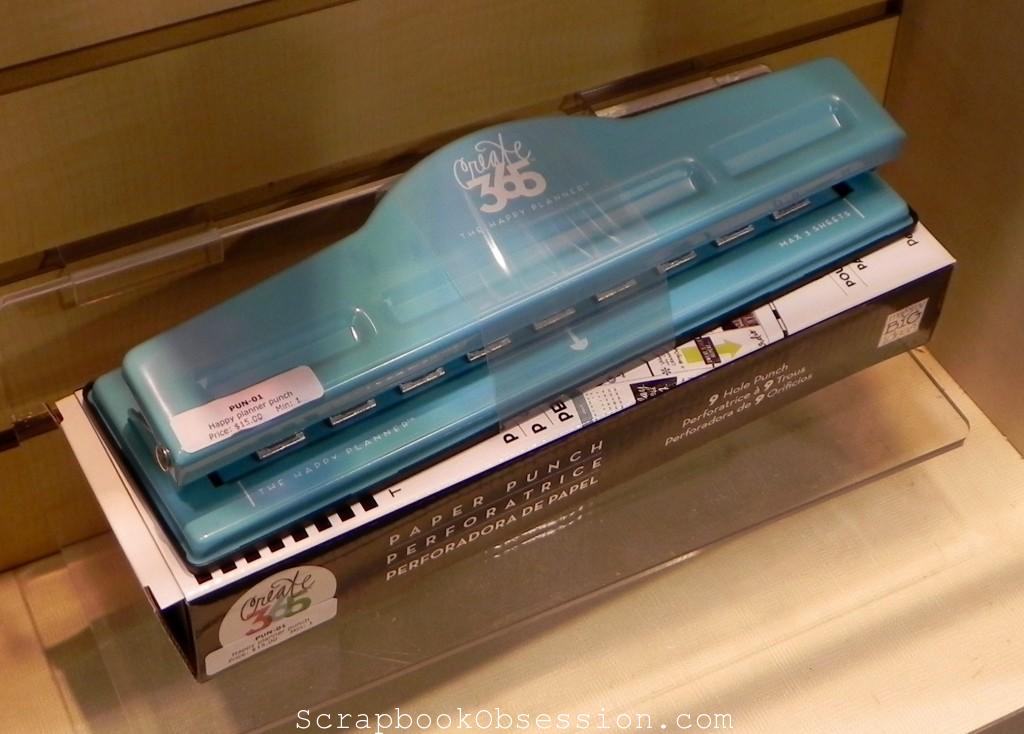 And Charon was wearing one of these snazzy pen holders on her badge. The pink heart one is my fave.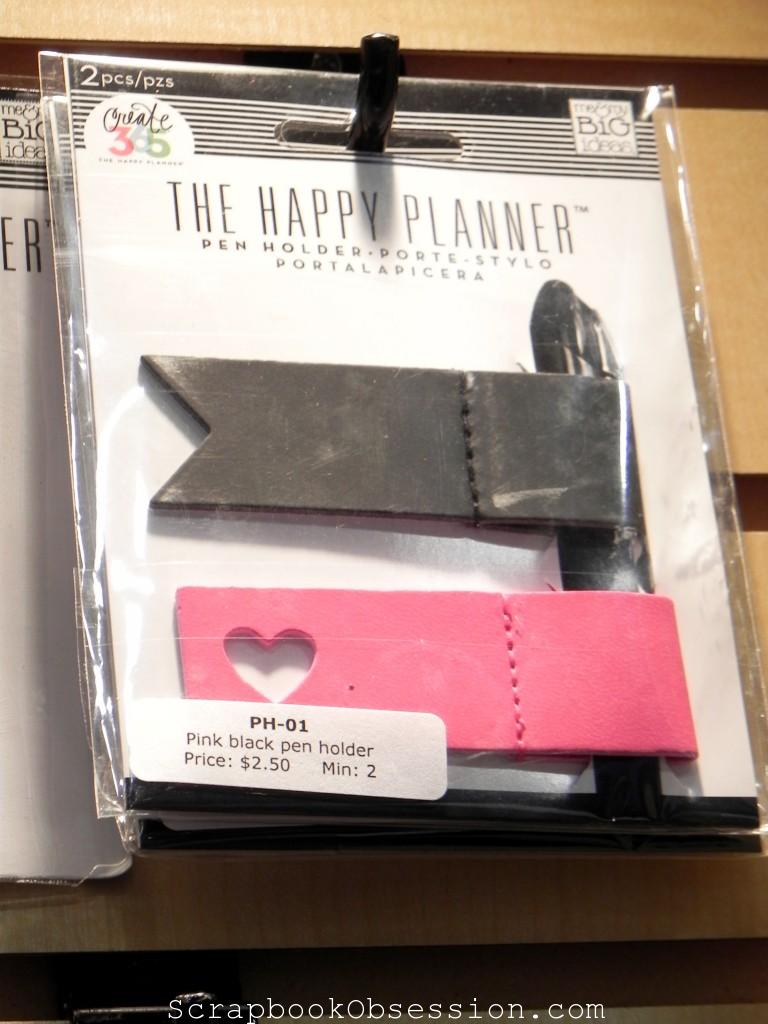 See how it says $2.50? Scrapbook products are typically marked up 50% so this will probably retail for $4.99. On the one hand, you may think "50%!! We're being robbed!" On the other hand, think about how many pen holders a scrapbook store has to sell just to pay the light bill each month. It's a hard, hard biz, people.
Back to our scheduled programming. Here are some alphas.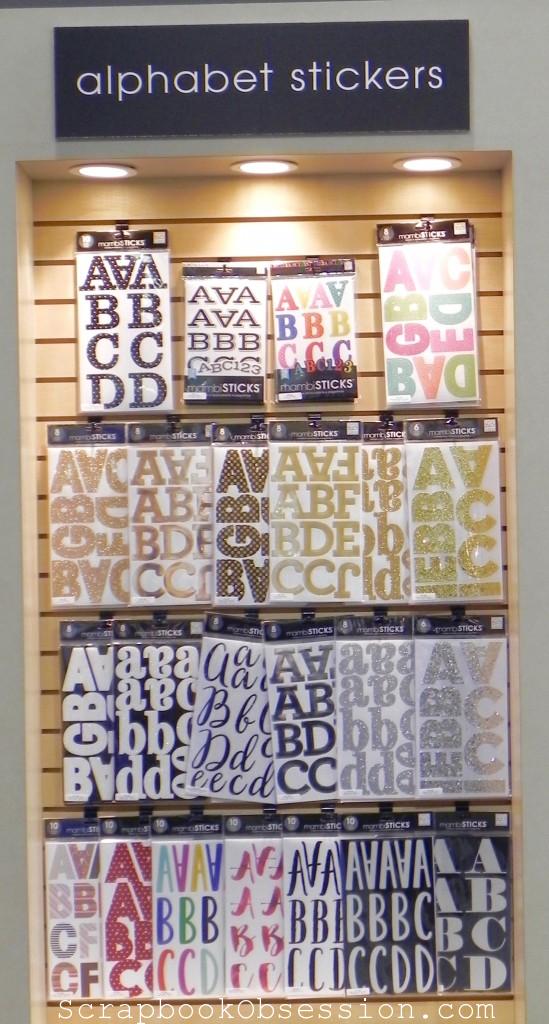 You know how I'm always complaining about the scrapbooking industry having no love for us Silver Girls and that it's always GOLD GOLD GOLD everywhere?
PROOF:
Five gold alphas and one stinkin' silver one. The pain is real, yo'.
New Paper pads . . .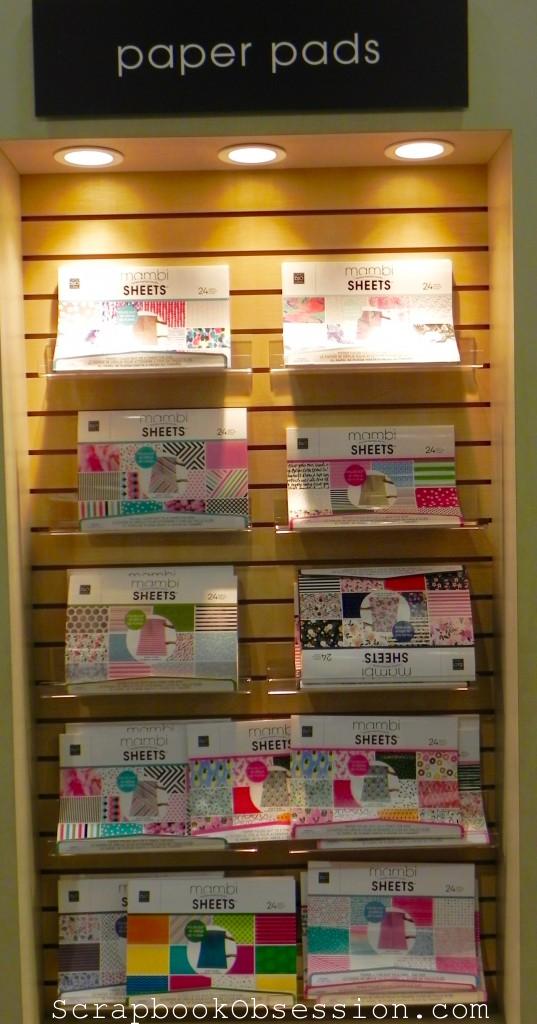 . . . with all the papers spread out and displayed here: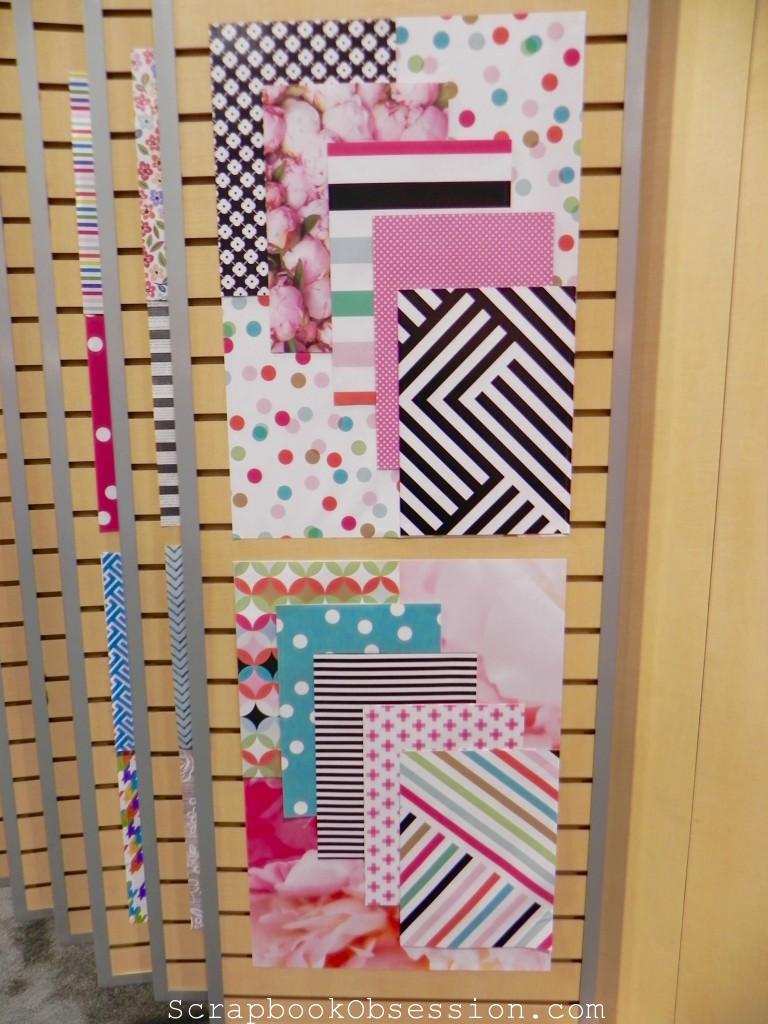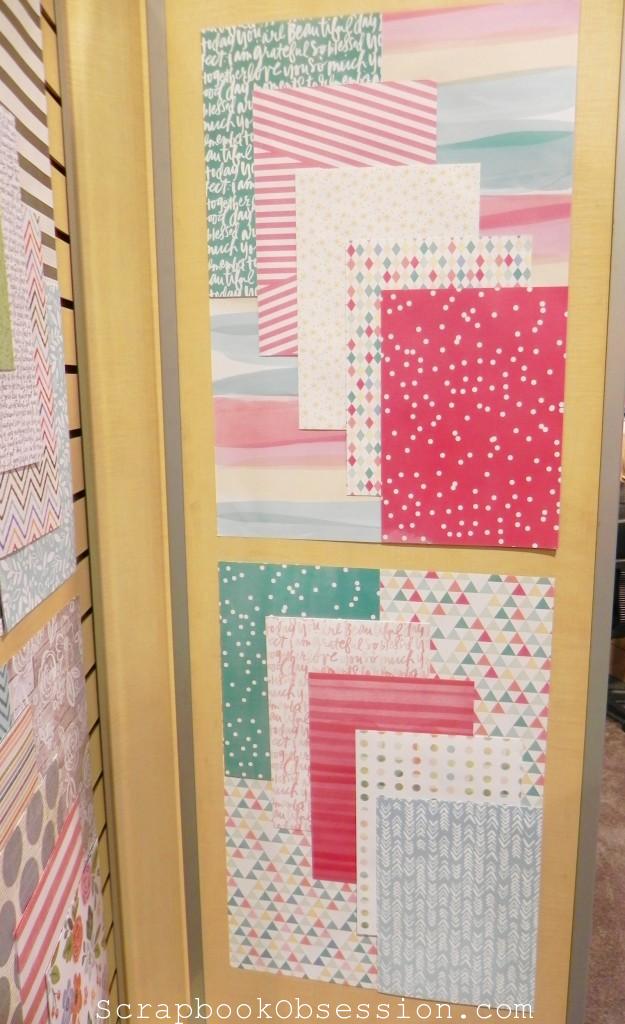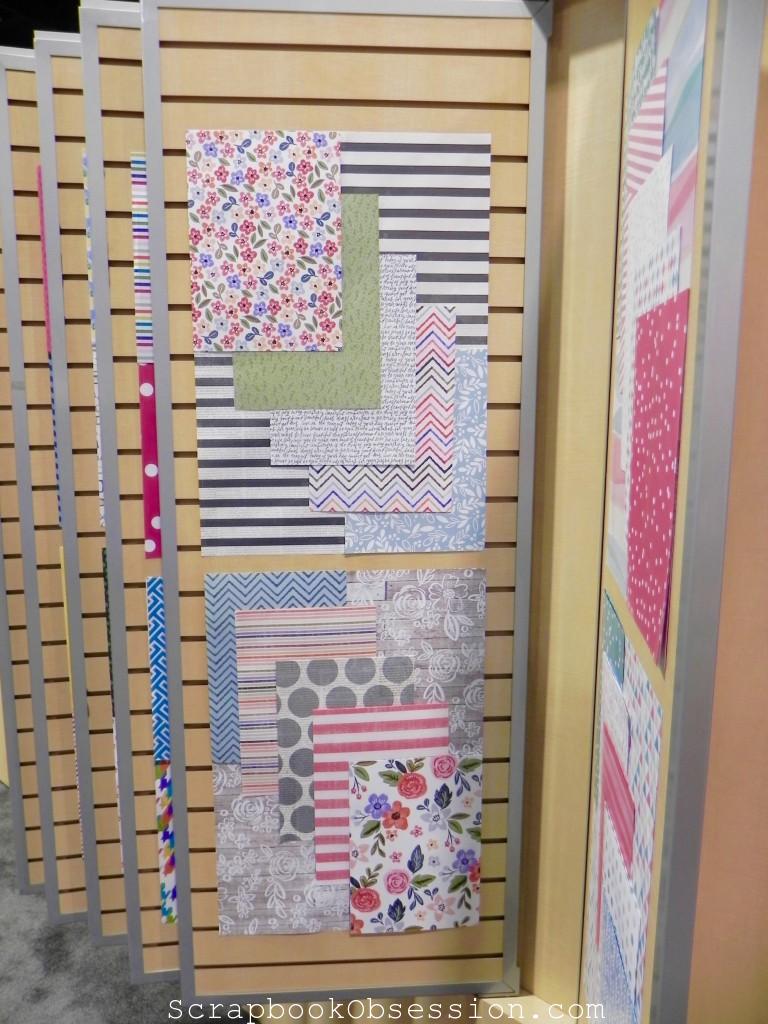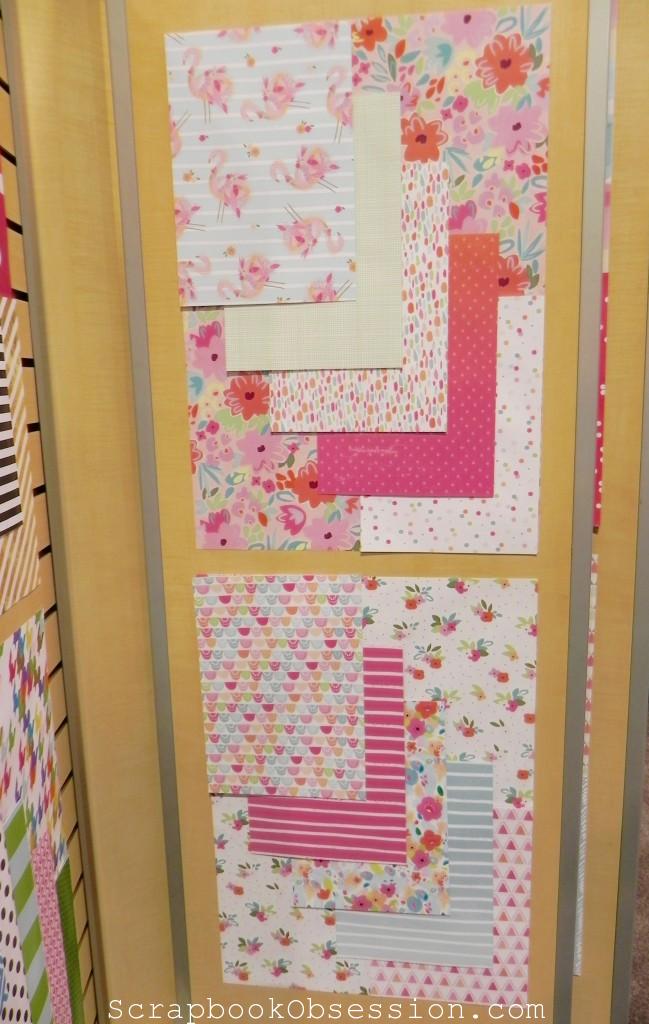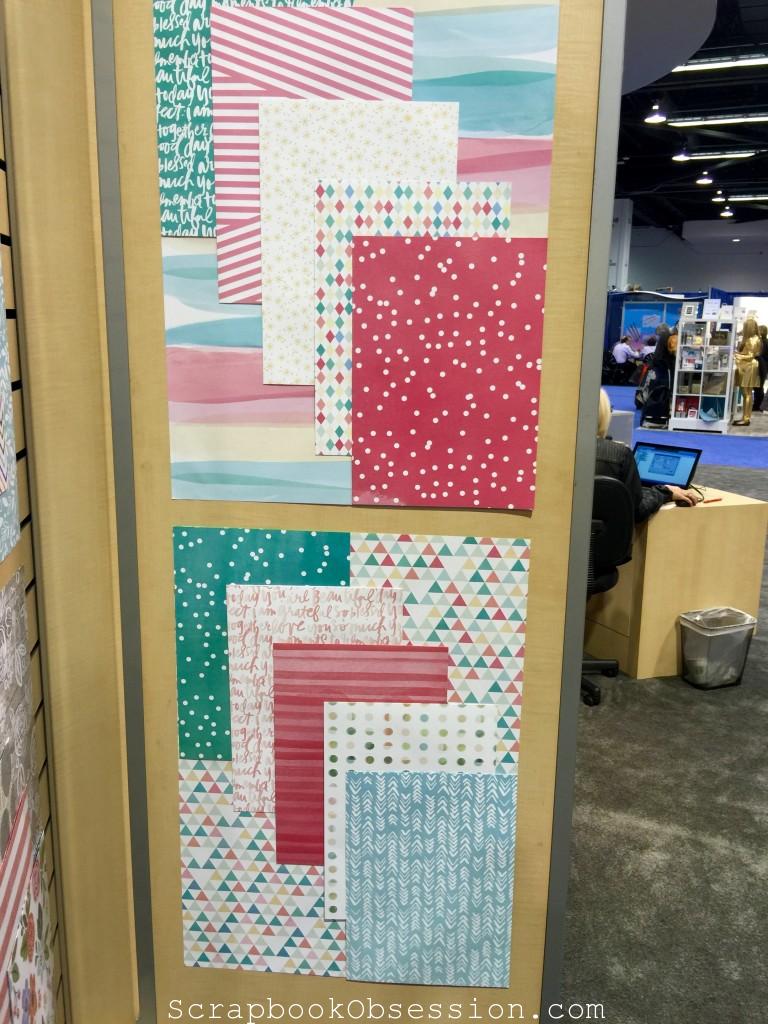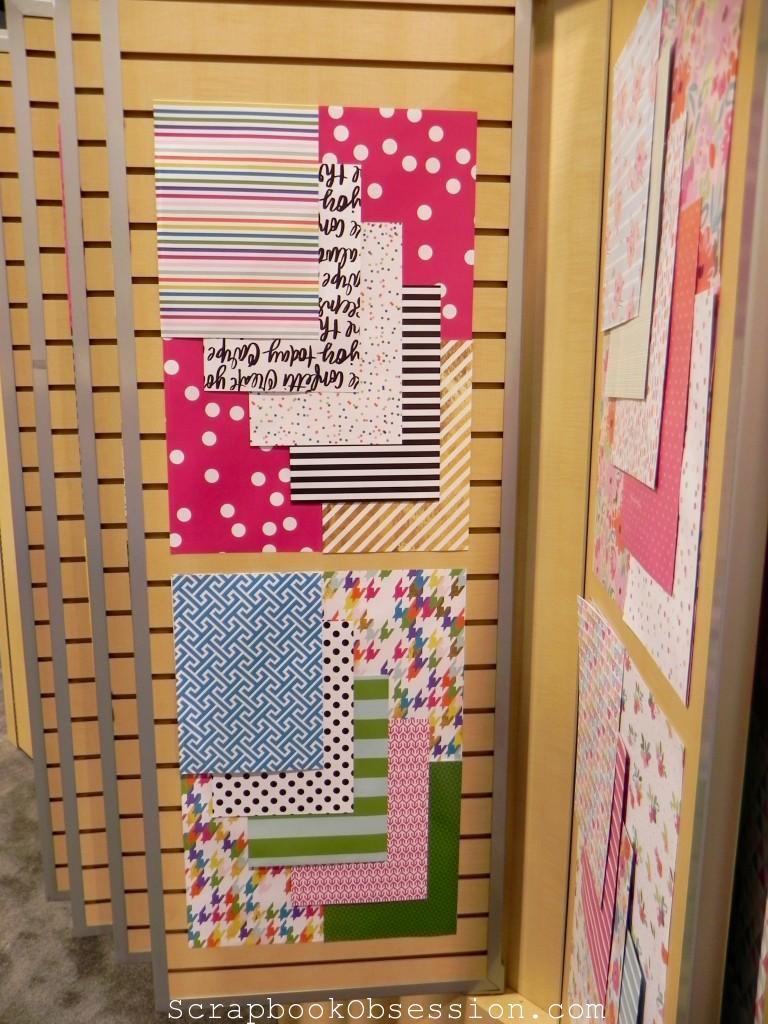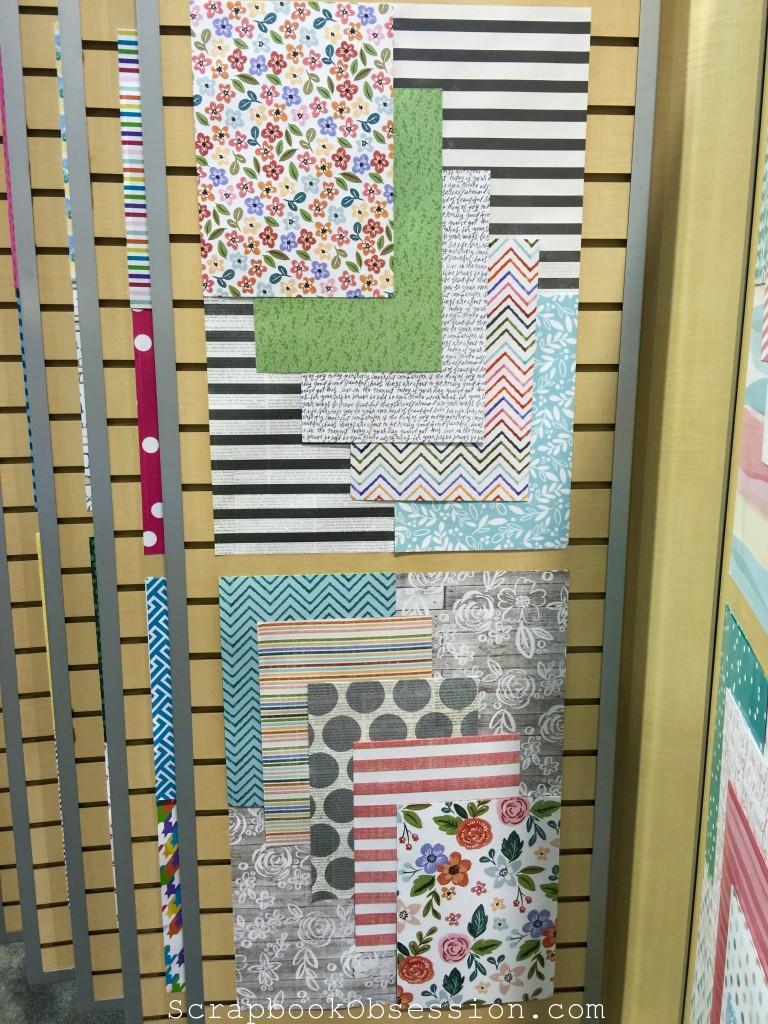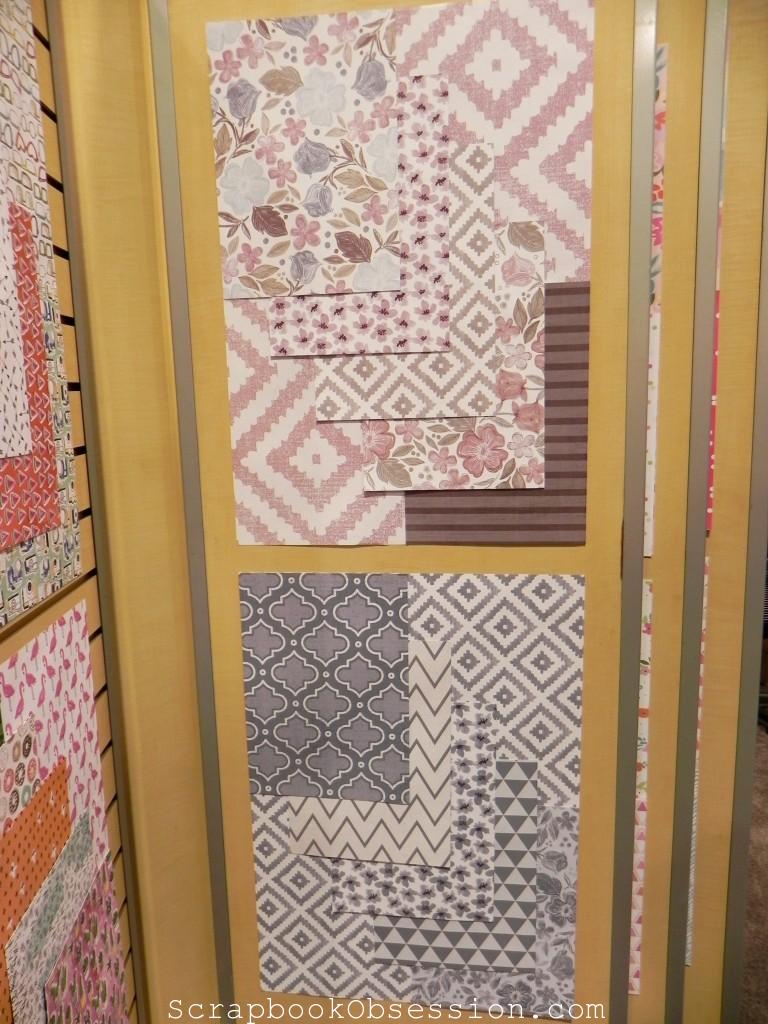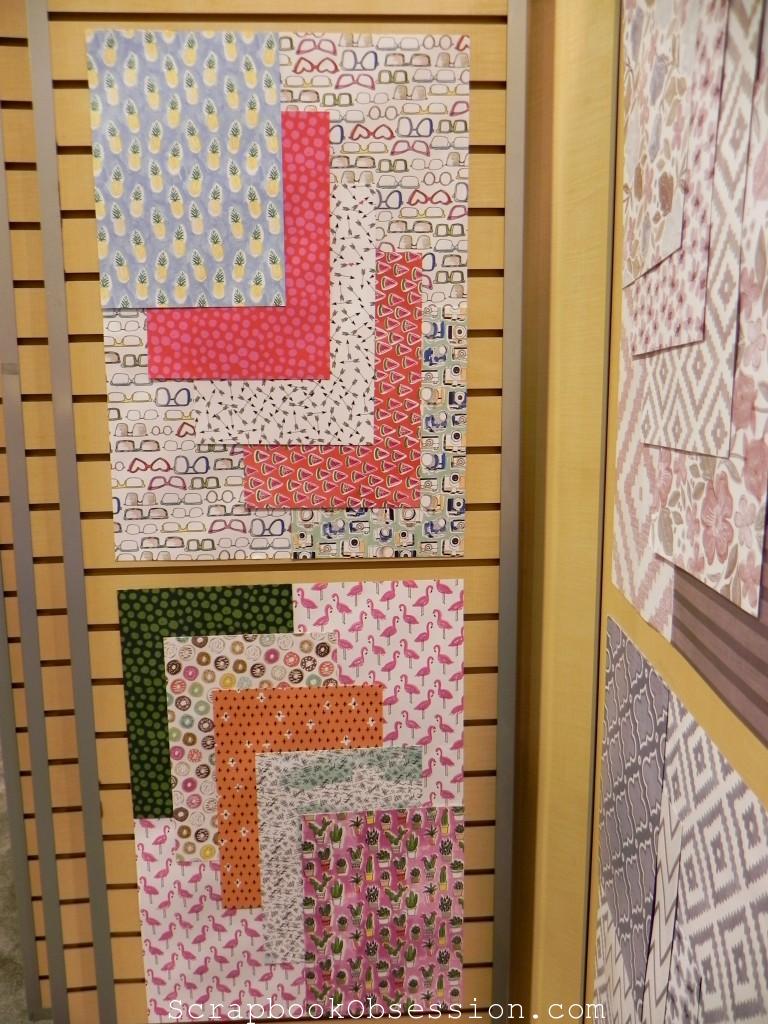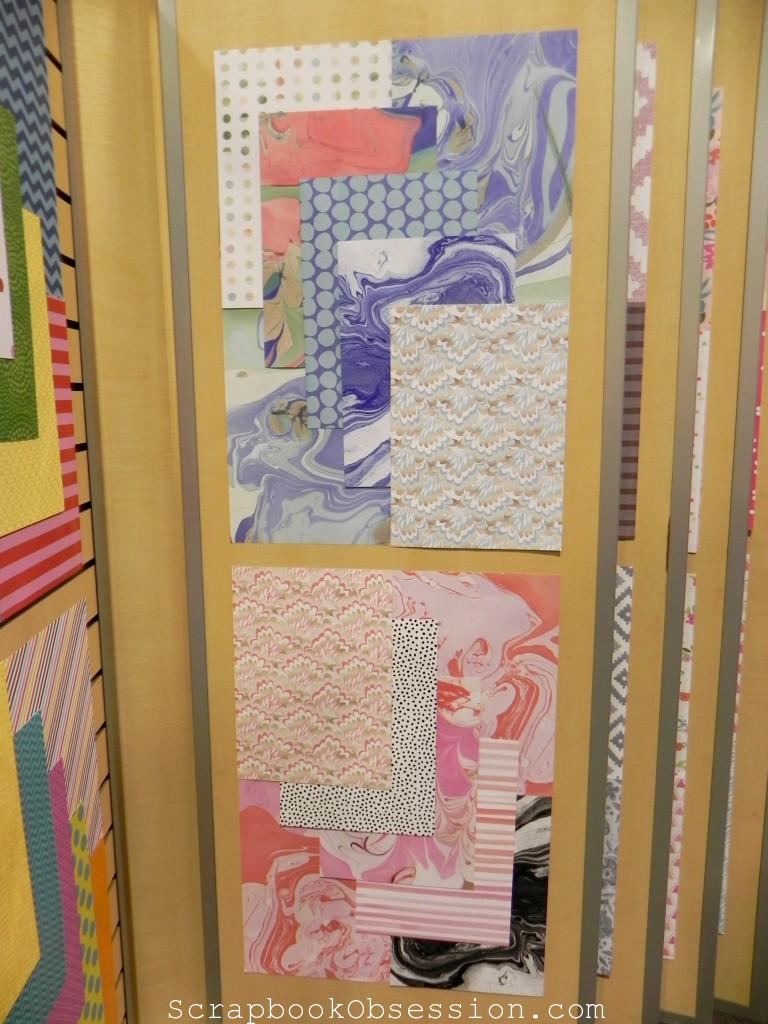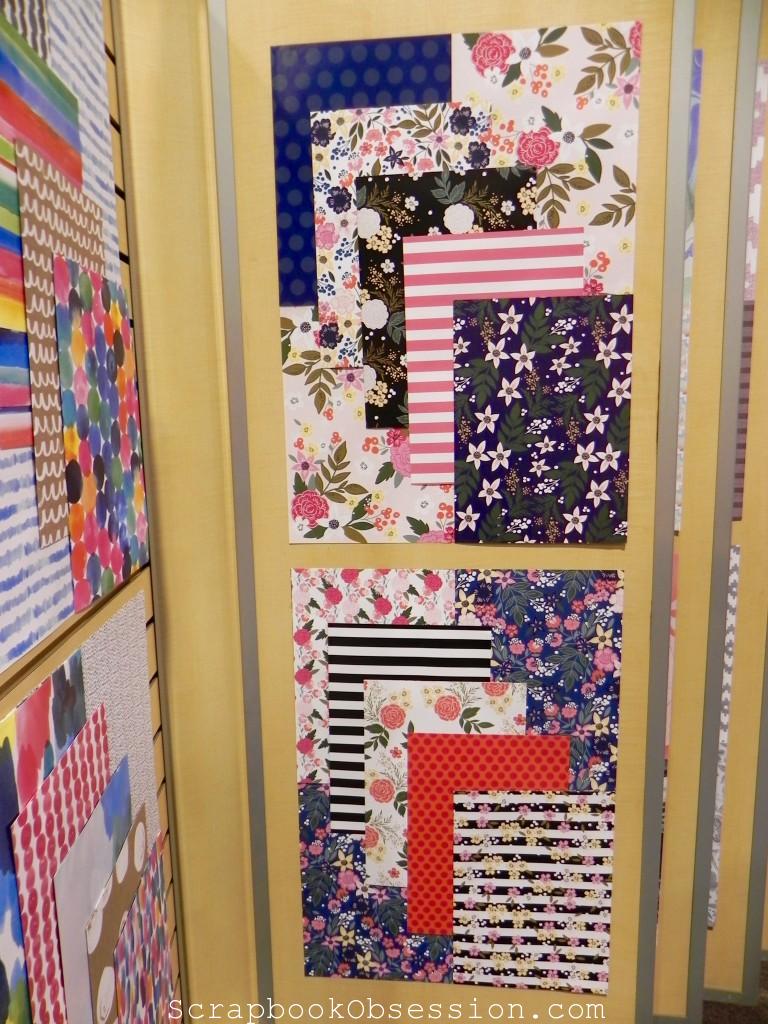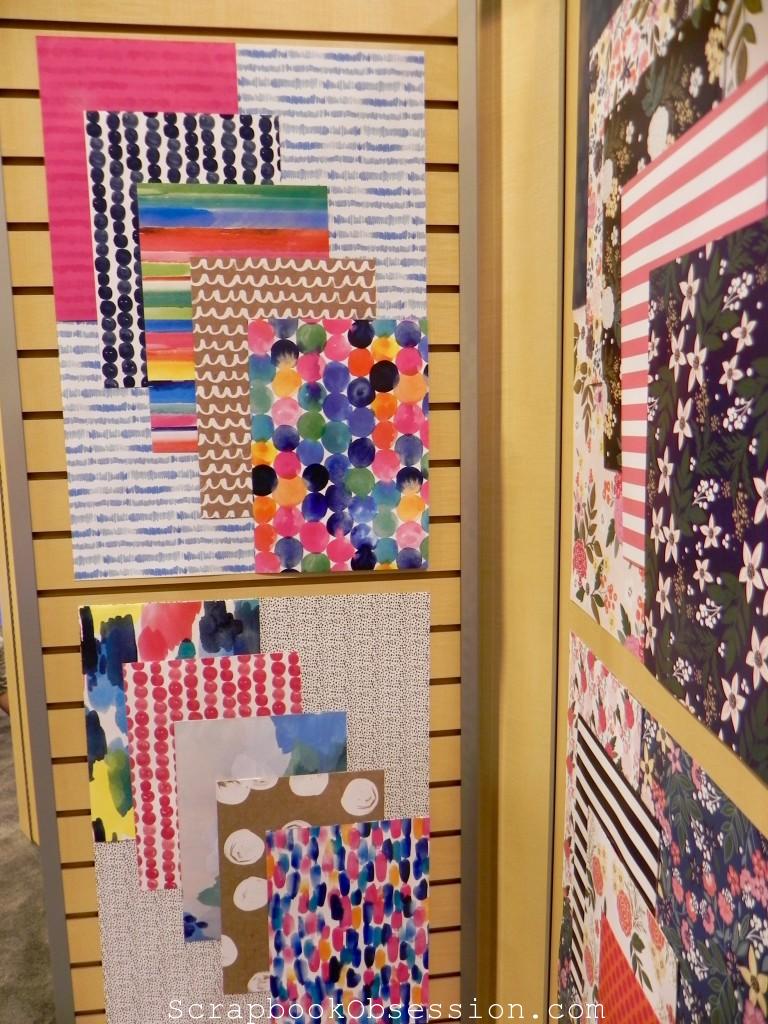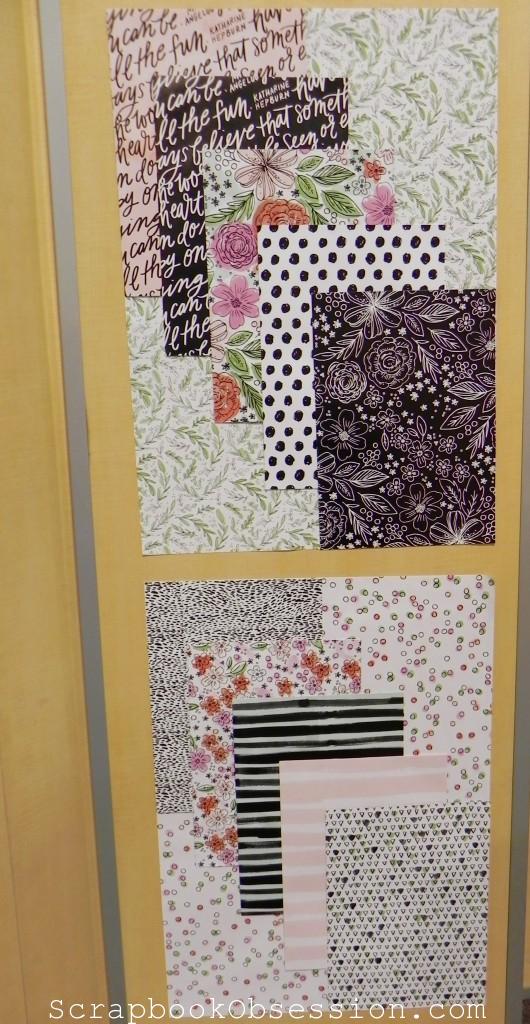 Say goodbye to the MAMBI booth – that's it!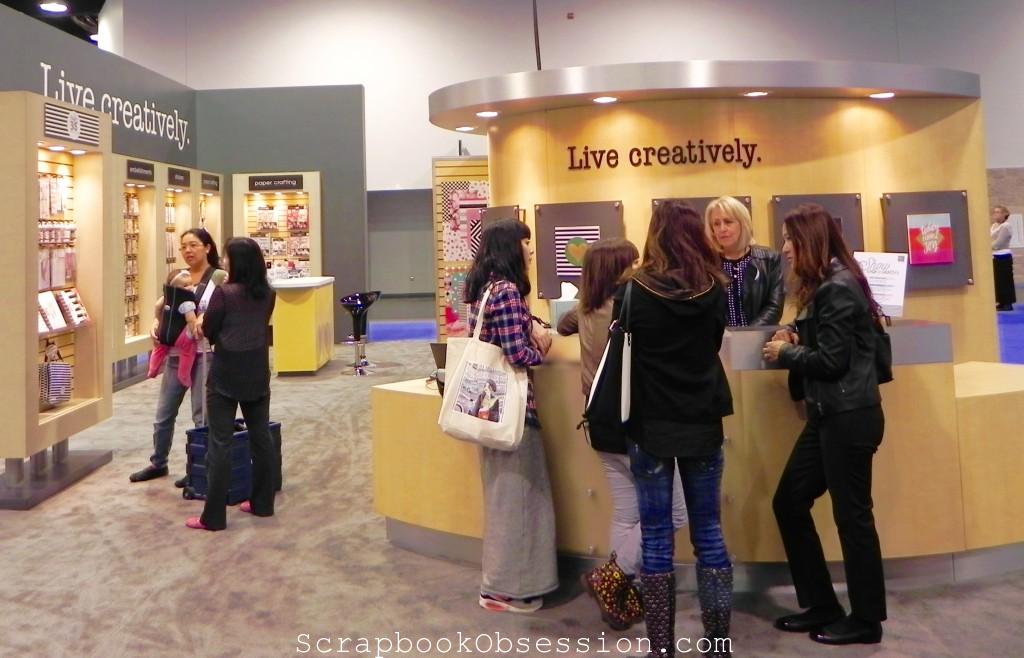 I took over 200 photos at CHA (in 5 hours, wow!). I couldn't post close-ups of everything but if there are items you'd like a closer look at, please leave a Comment on this post and I'll edit the photo(s) so you can see better :) Just another service provided by your friends at Scrapbook Obsession. Okay, well, it's just me but I wanted to sound important.