Yes, I'm the annoying shopper taking photos every time I'm in Michaels and I see something new ;) Problem is, I haven't come home and shared these pics with you in a while – so here's some catch-up.
I give you … "New" items I've seen at Michaels in March and April 2015:

Heidi Swapp and Recollections embellishments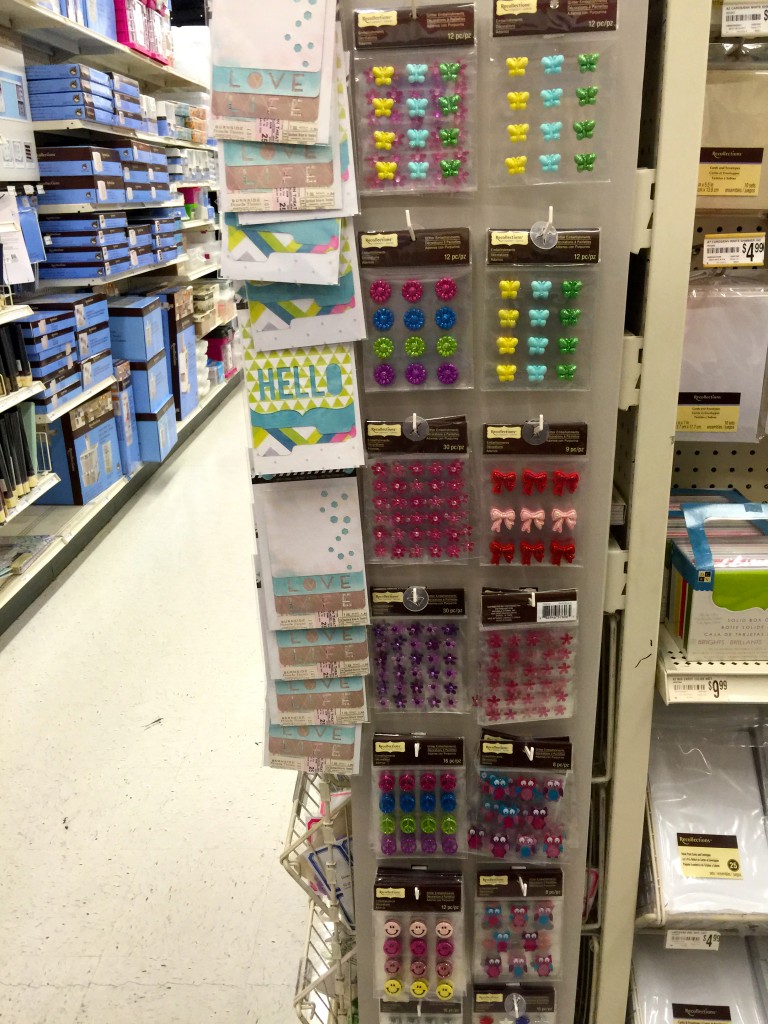 A little more variety in our Project Life section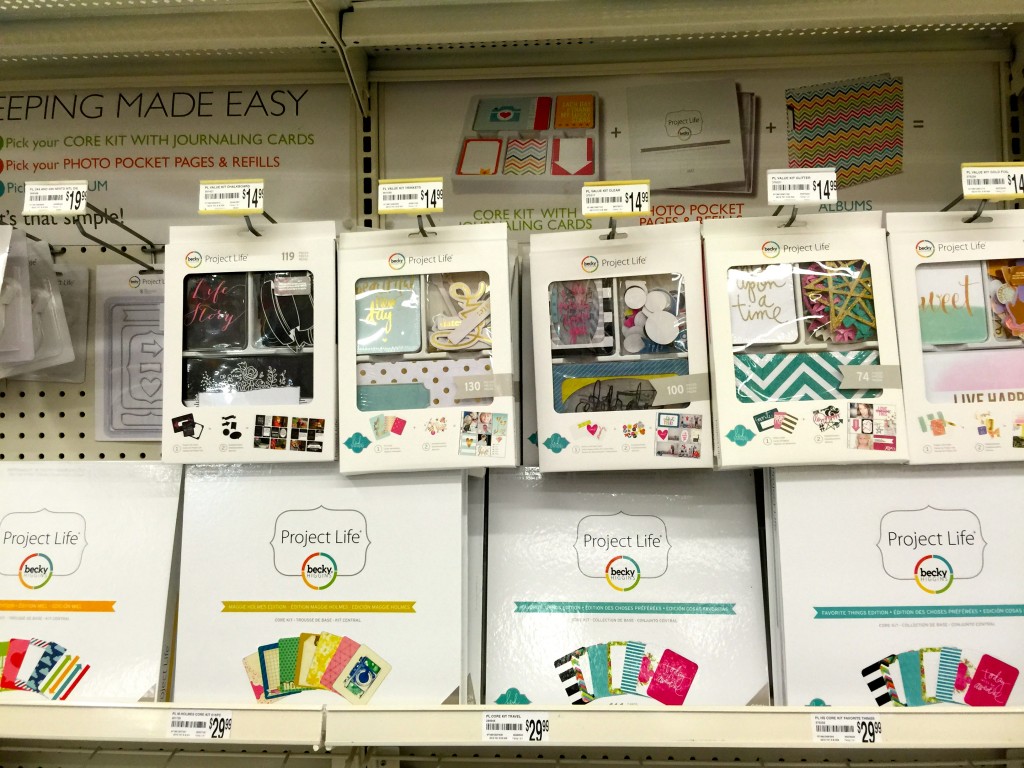 A bright and colorful new 12×12 paper pad by DCWV called "Chick Chat"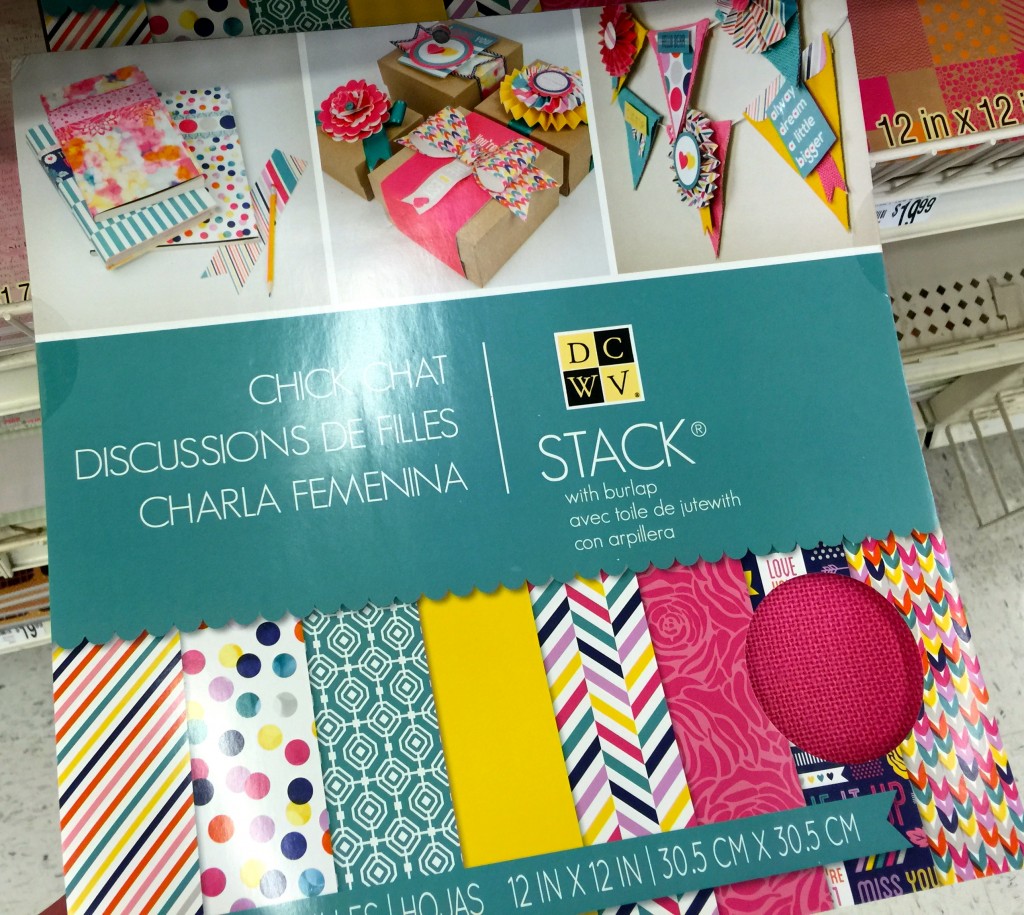 A bunch of blackboard stuff from Recollections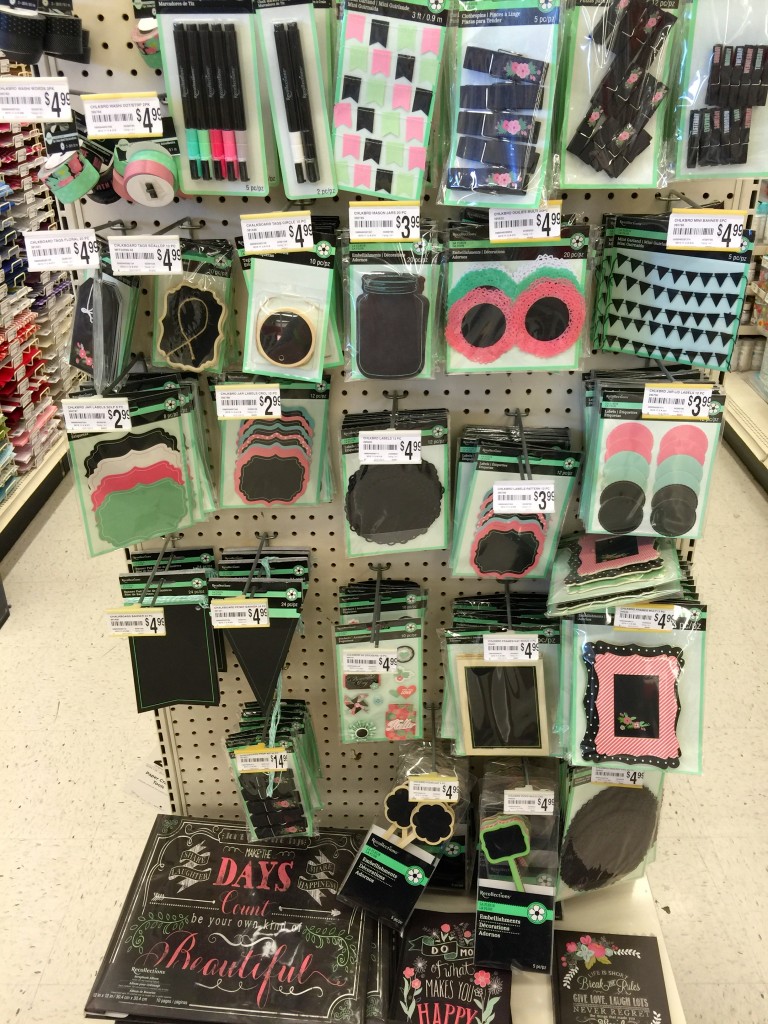 New 6×6 paper pads by My Minds Eye. These are always on endcaps in my store so you may have to look around to find them.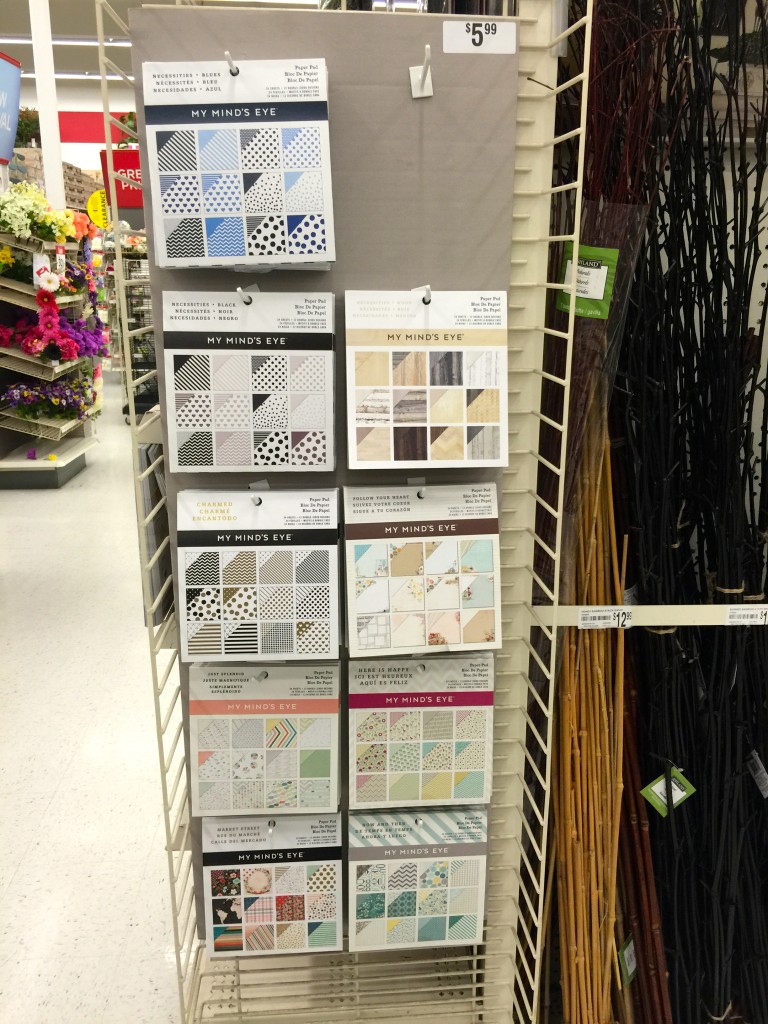 A cute little plastic shoebox with an "it's raining" theme – and on clearance! This is the type of box I use for my Project Life card storage.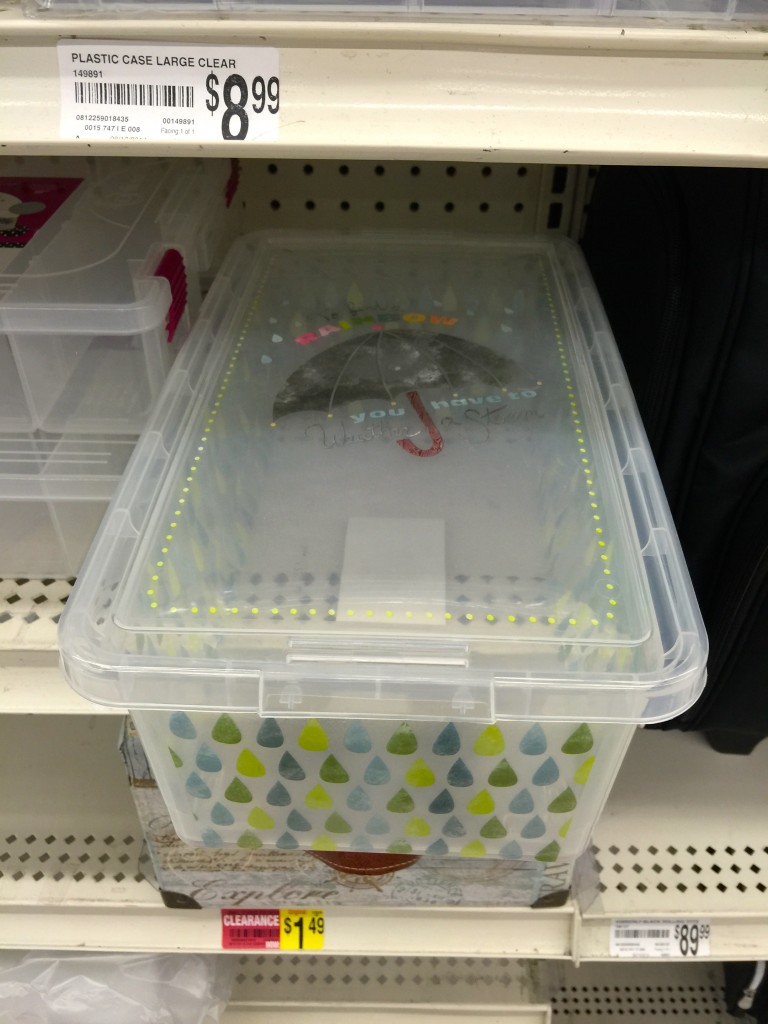 Kinda' like the coughcoughBORINGcoughcough new crafts section at Target, Mike's has some DIY stuff, basics in lots of colors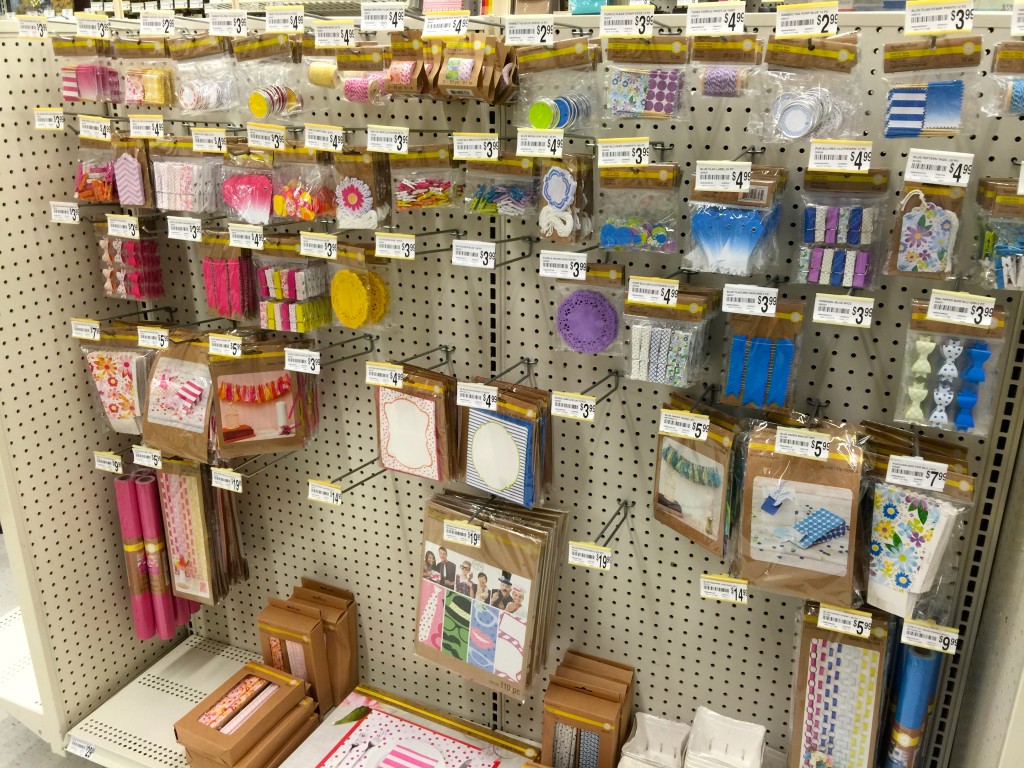 Cheapie bins of super cute enamel dots . . .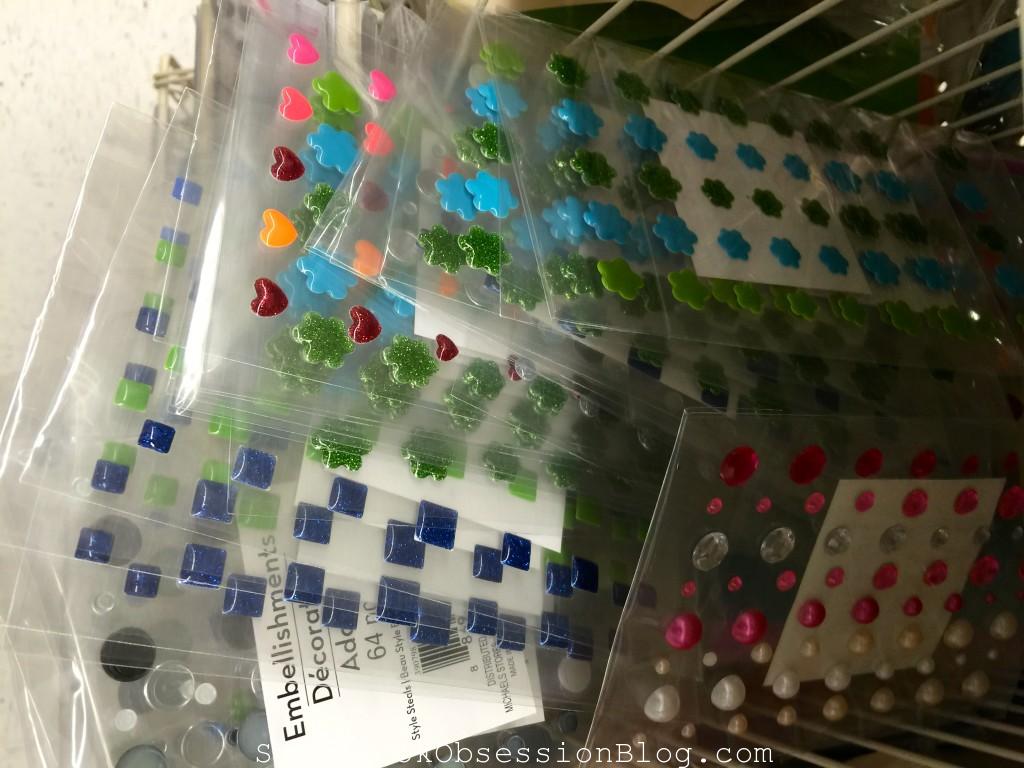 label stickers . . .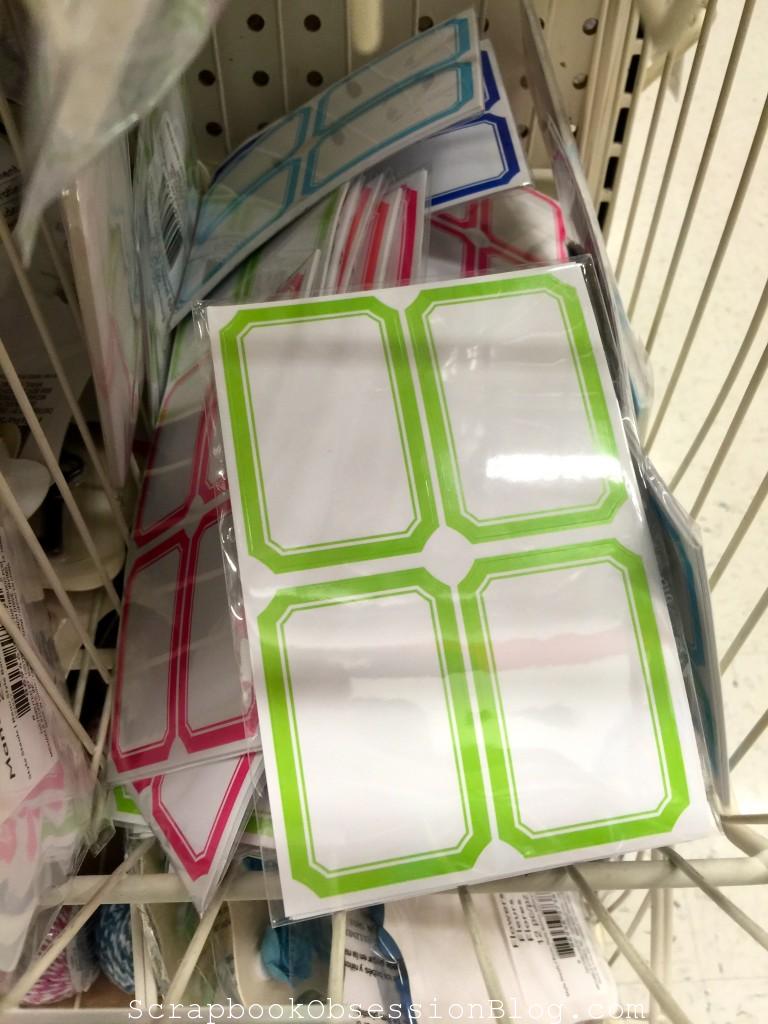 twine balls (heh) . . .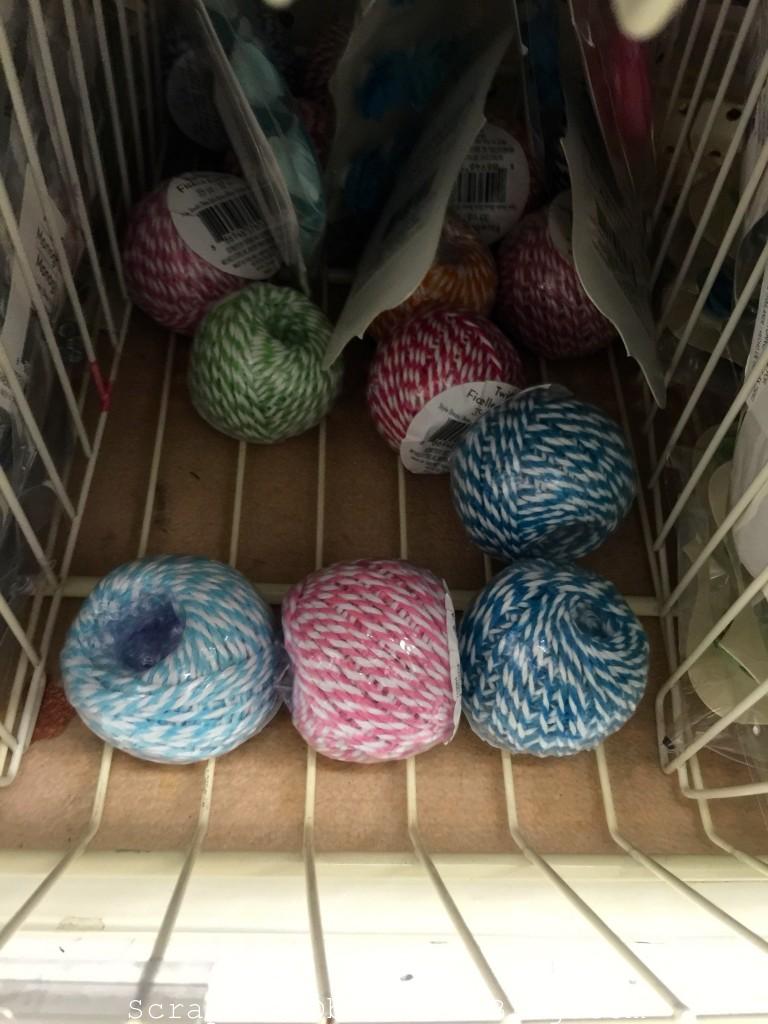 and mini doilies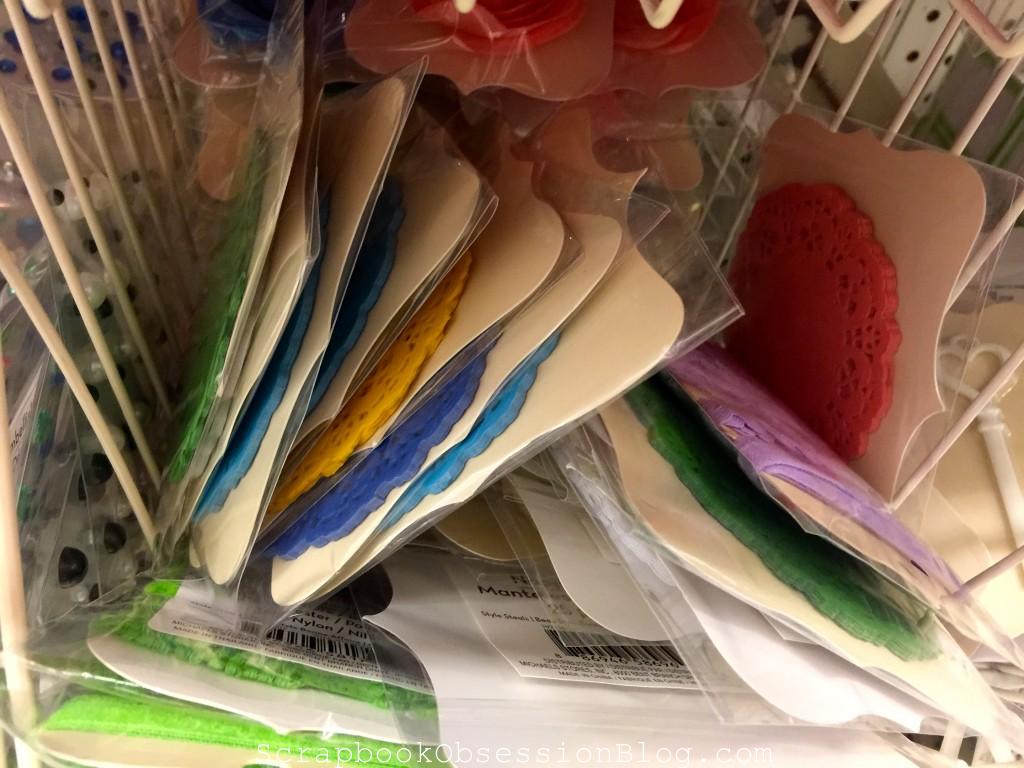 New tags and things by Craft Smith – made of burlap, cork, metal, canvas, and denim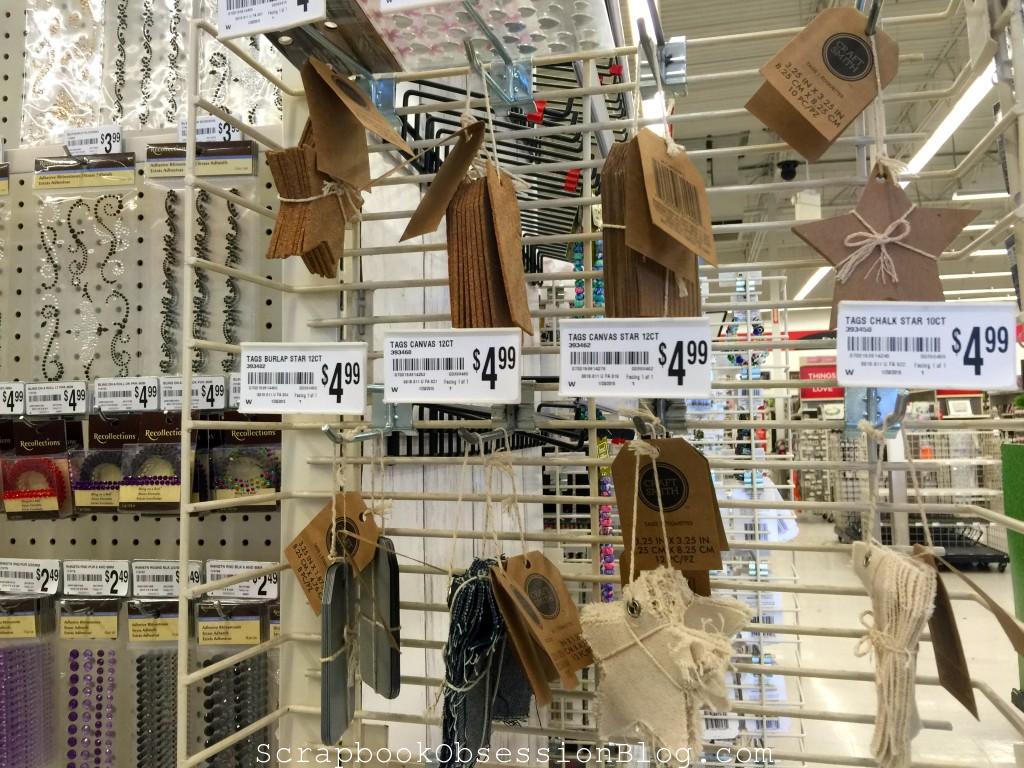 Project-Lifey card and embellishment kits. In my store, these are in the back by framing and there are matching 8.5 x 11 photo albums below them.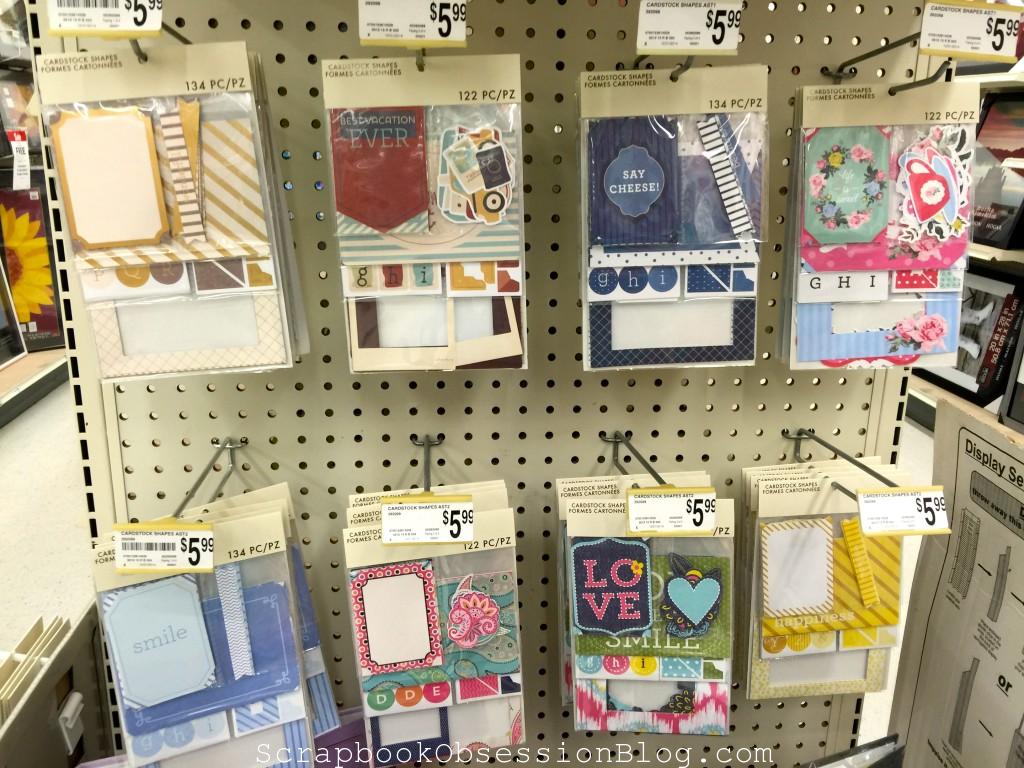 Super cute new MAMBI paper pad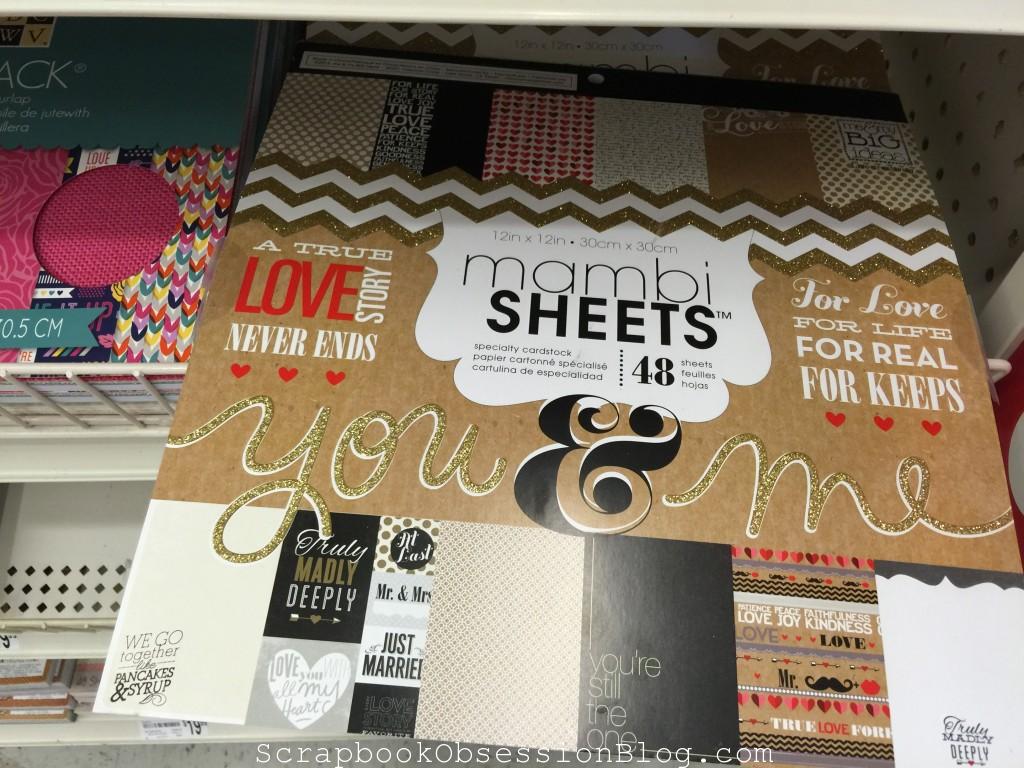 WITH HEARTS!! <3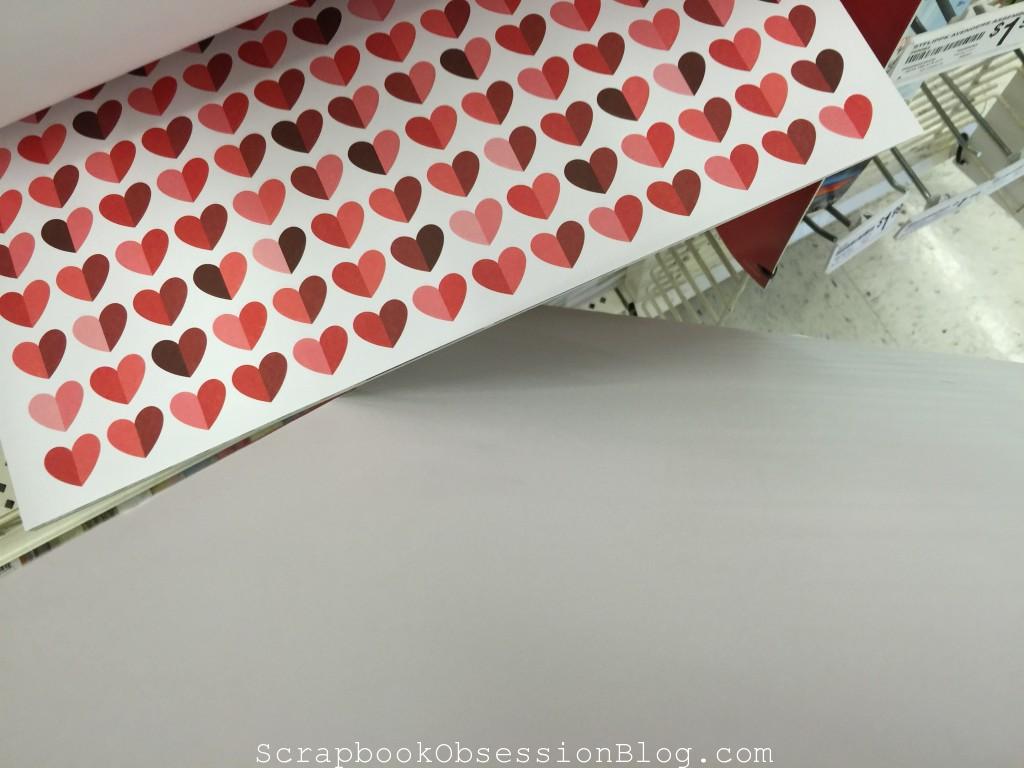 Love this pretty new K&Company postbound album – great colors and design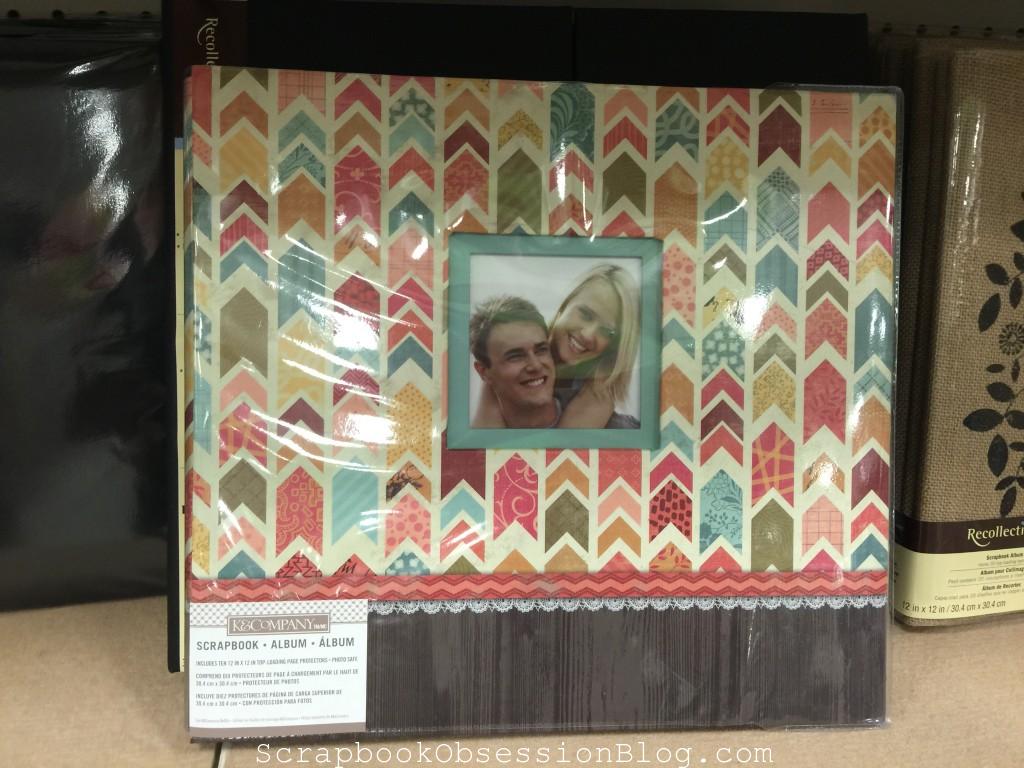 Some Spring-y new mini paper pads and die cut packs by Recollections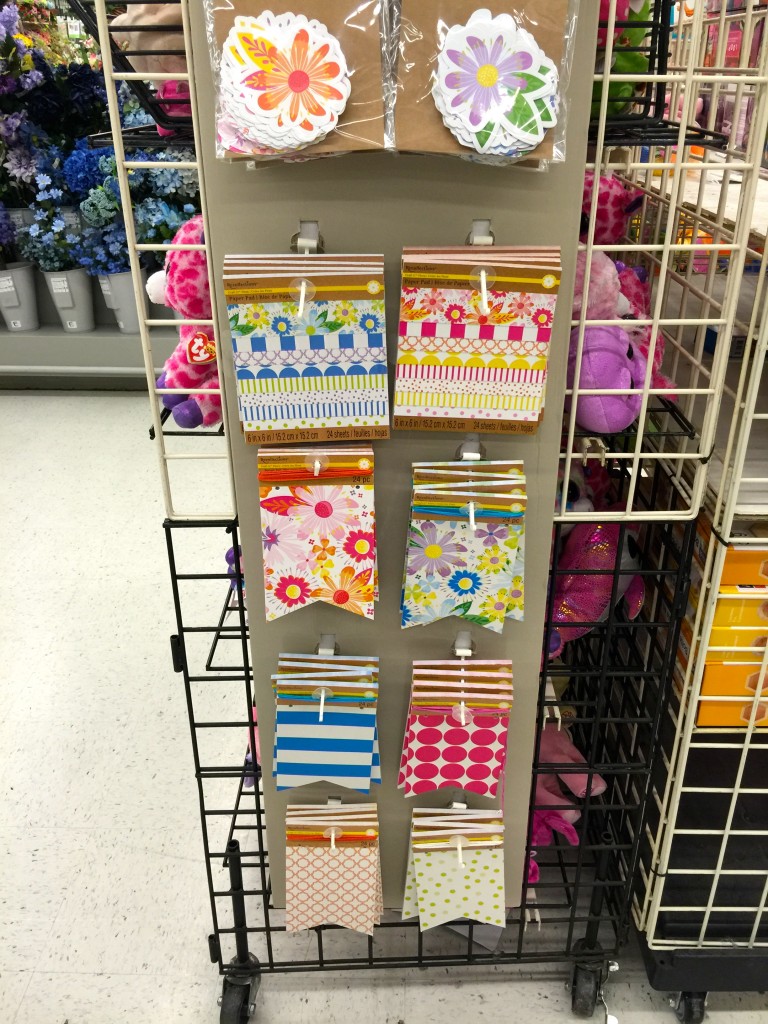 Tabbed index cards by Recollections, great for organizing photos or Project Life cards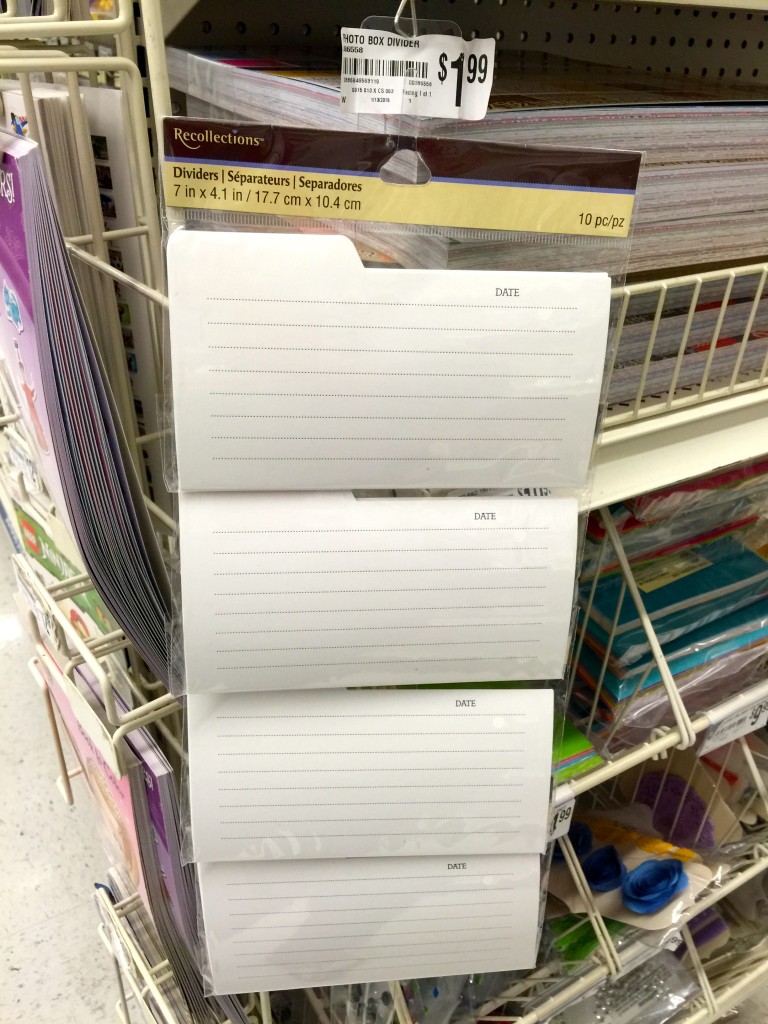 Hey, I think someone asked me a long time ago where I got the scrapbook page display thingee in my office. I forgot to answer but when I saw these at Michaels, I remembered that I forgot. So sorry, whoever that was! Yep, I got it at Michaels and they still have 'em.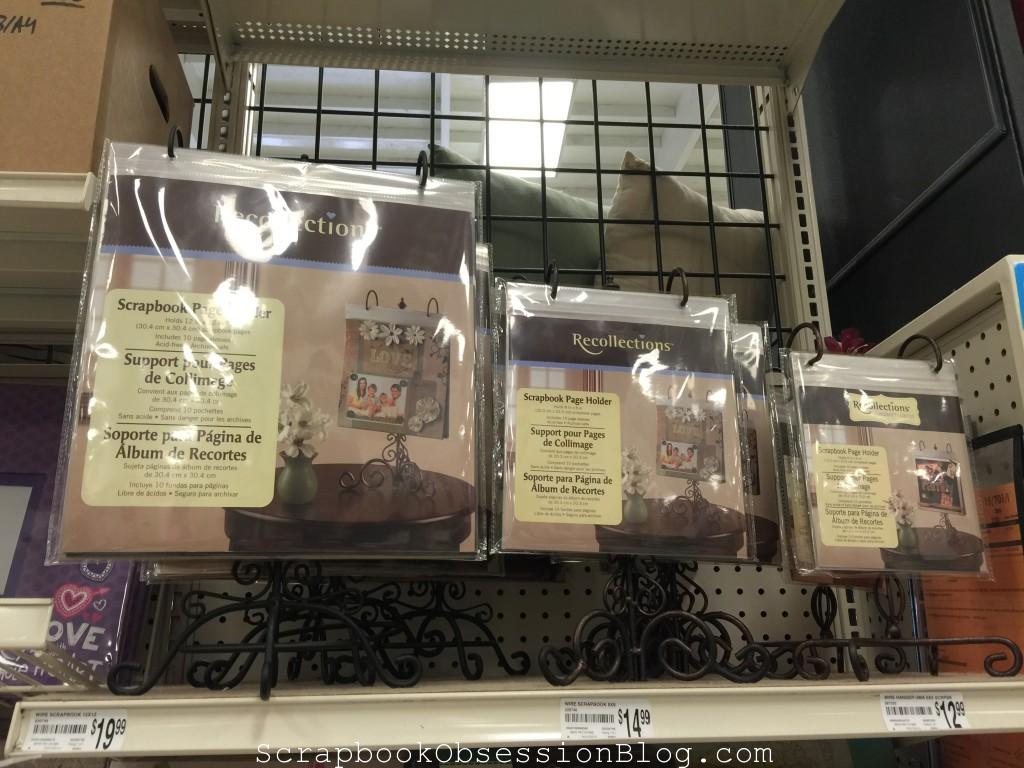 Over in the home deco section, there was also some cute new stuff –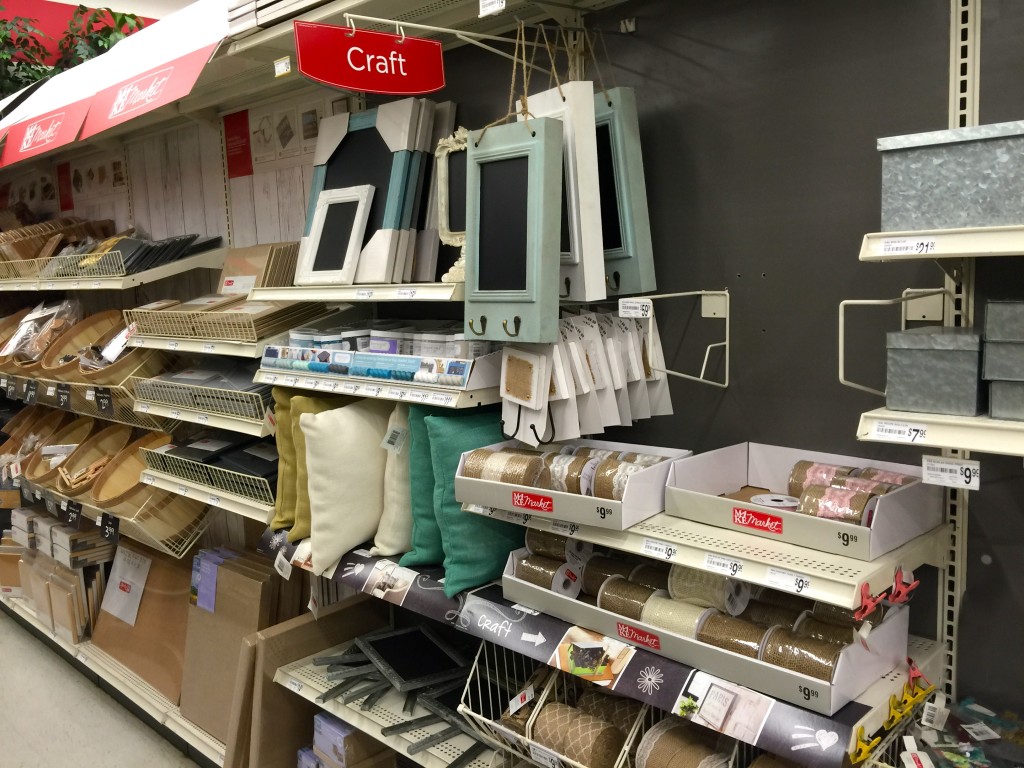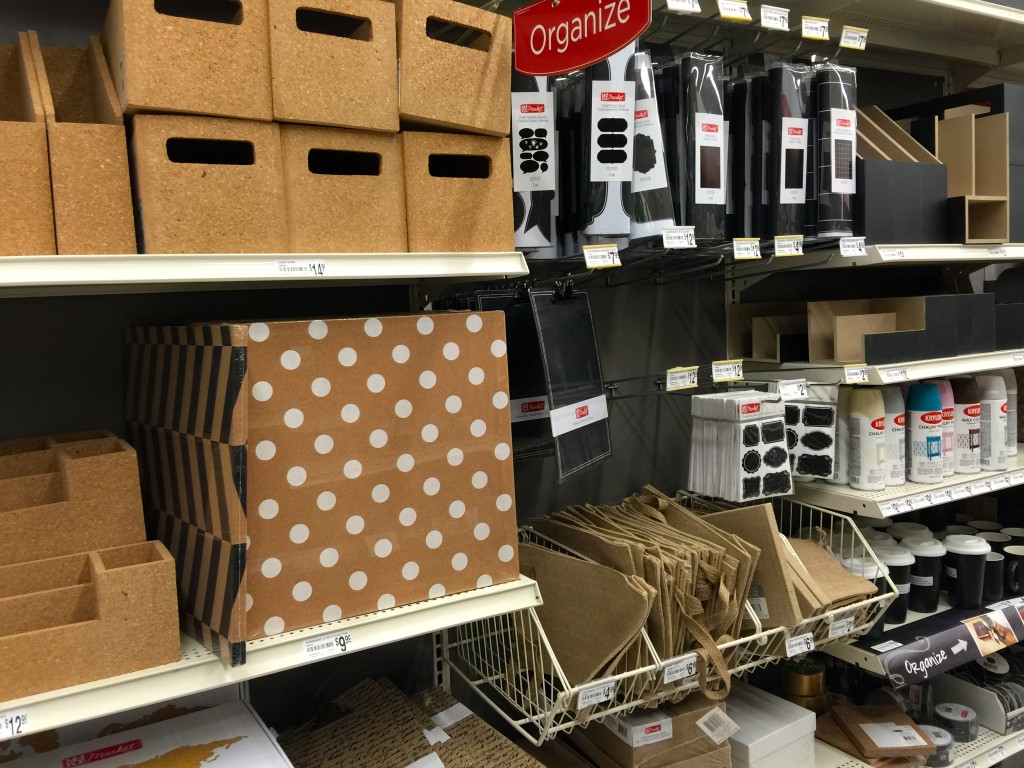 So that's what's what at Michaels these days.

Further down in the same mall, there's a Bev Mo (do you have these where you live? I call them "college students' heaven" stores). I'm driving along and got a little bit twitterpated – CRAFT EVENT! – before I realized, "Duh. It's Bev Mo. Must mean craft beer." Bummer, dude. Really harshed my mellow.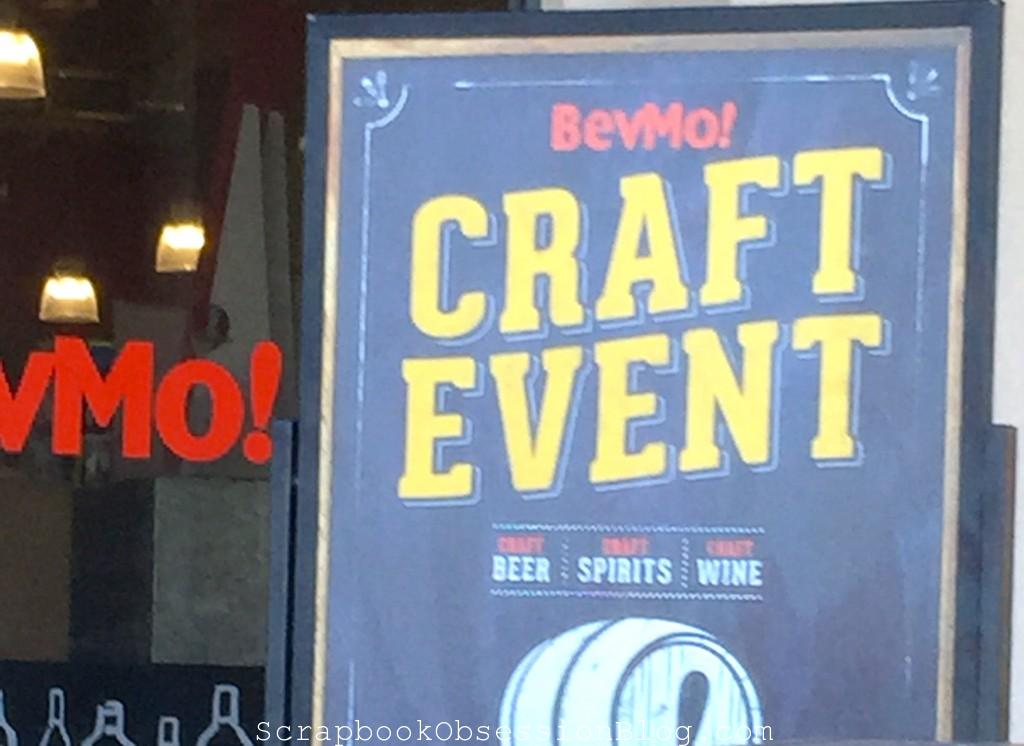 So I went in, got some Grey Goose, and it was all good.
HAPPY SHOPPING!