I don't think any of us DEPEND on Target for scrapbook supplies but mine carries enough to keep me interested. I check the scrapbooking section each time I'm there. About every 10 Target trips, I get lucky – there's something new and cute and the price is good.
I do depend on Target for filling in my stash of WRMK 12×12 D-ring albums. They carry the 2 main colors I use: kiwi green and turquoise. And at $20 per album, Target has them for about $10 cheaper than everyone else.
Or should I used the past tense: "carried" and "had"?
The first sign of twubble was noticing over the last several months that the WRMK albums weren't being replenished. Then seeing them on the clearance endcaps for $6.
My first thought was: SCORE!
My second thought was: Ruh Roh.
Between my 2 local Targets, I managed to buy 2 kiwi, 2 turquoise, and 2 pink WRMK albums for $6 each. But I had a feeling that was going to be a bittersweet deal :(
A week later, I went to check the Target scrapbook section (which had shrunk to a pretty small section, in my main store) and found this:
In an adjacent aisle was this – what looks like a new "DIY craft" section: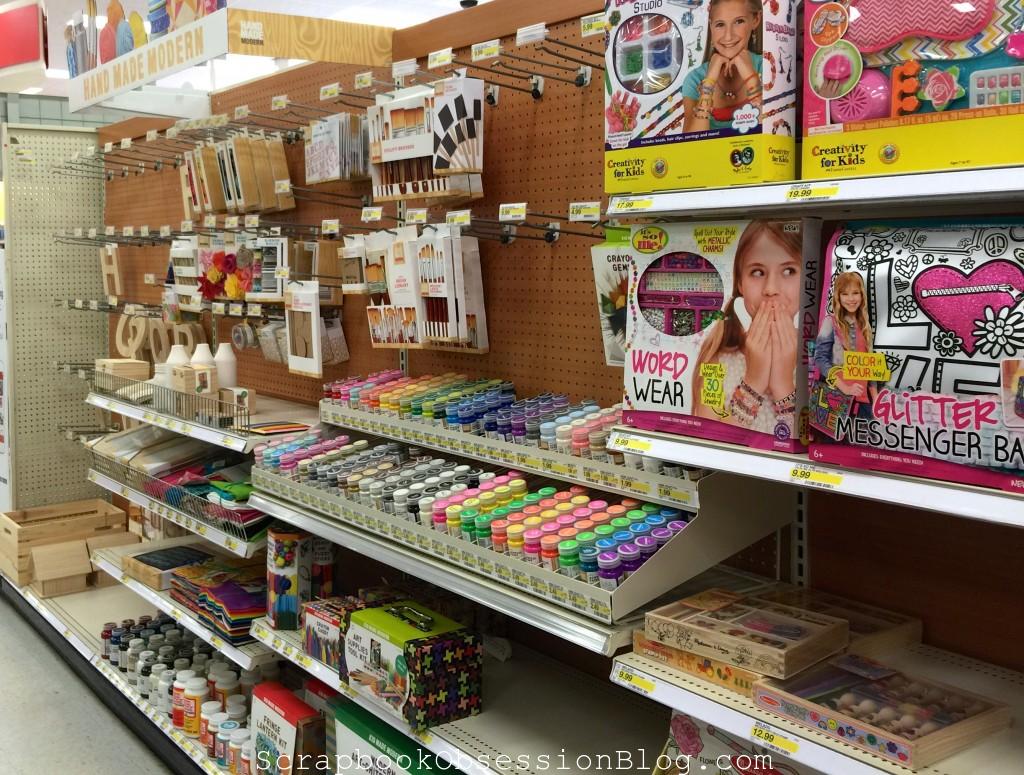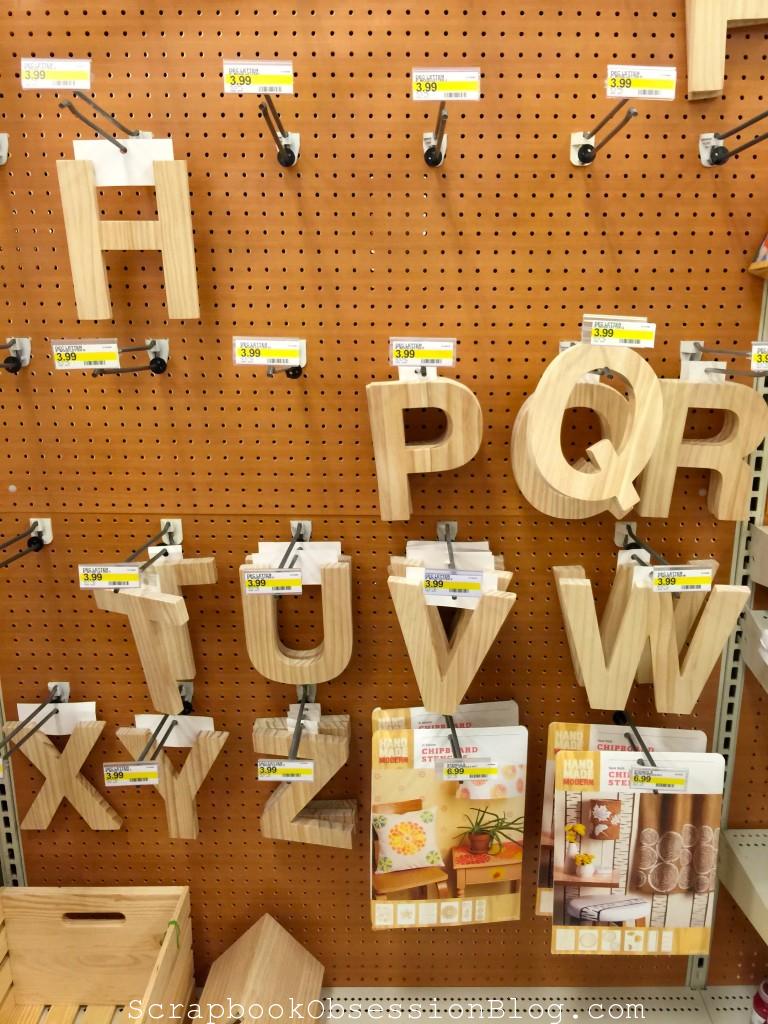 There are new wooden letters, paints, flowers, yarn, ribbons, paintbrushes, alpha stamps, etc.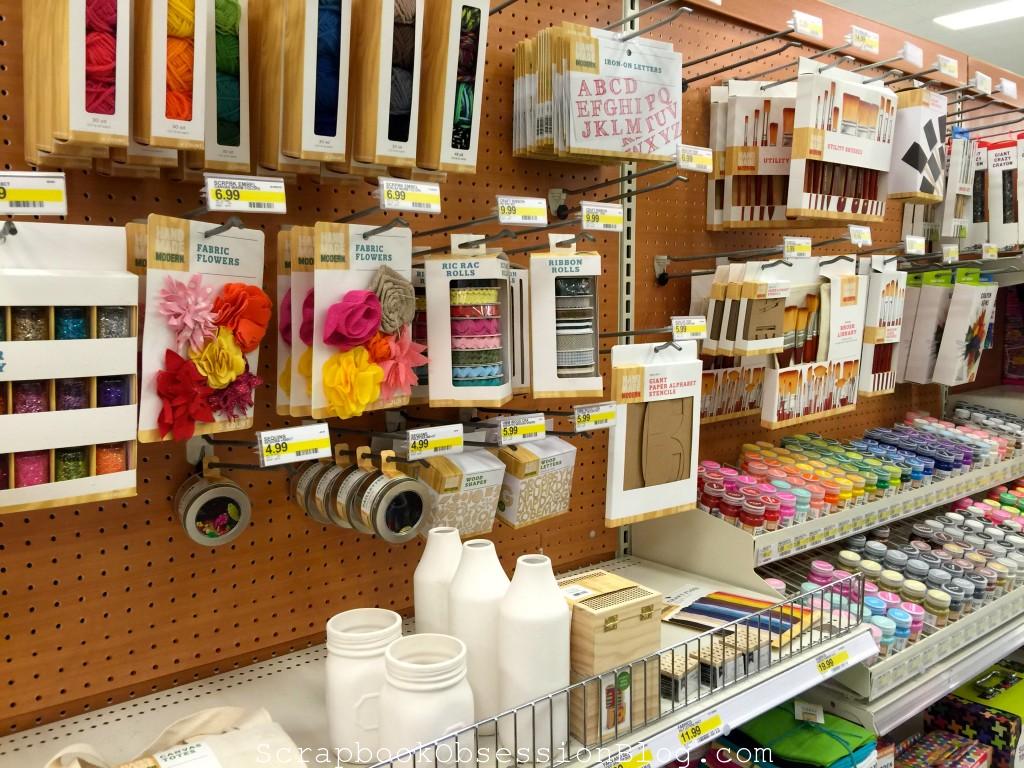 This is now what I suppose you would call The Scrapbook Aisle – generic paper pads and some straggler scrapbook paper pads: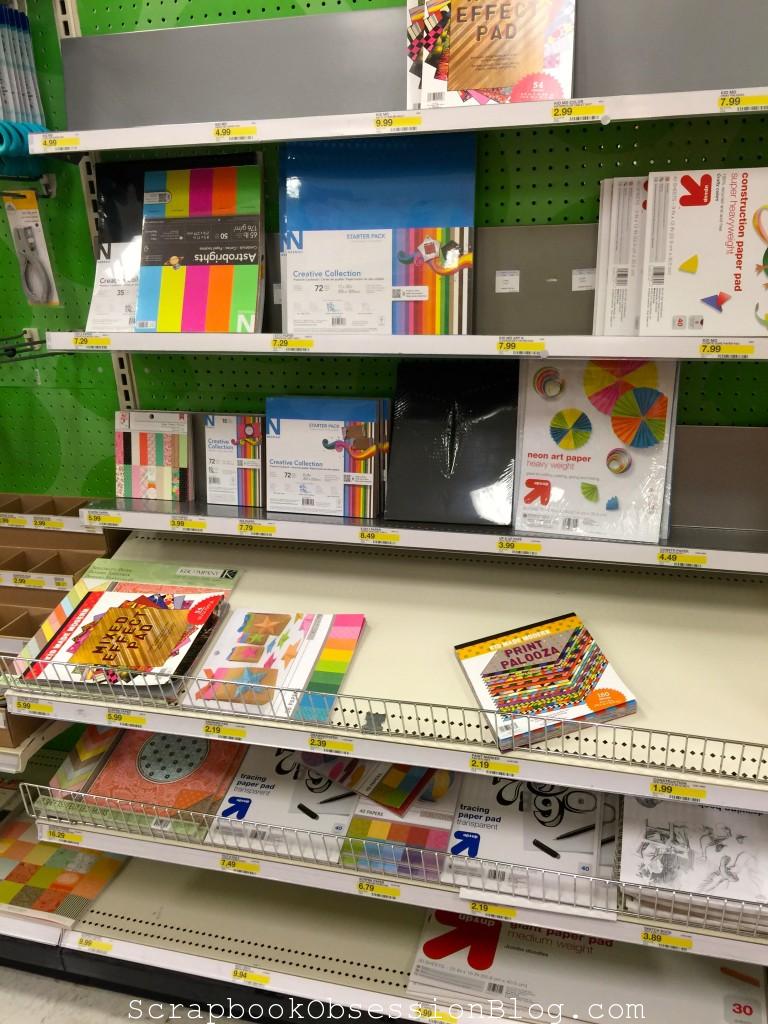 So, Target, what's going on with your scrapbook supplies? Are they being discontinued or what? This in the same month that I hear another California LSS is closing down: Scrapbook Territory in Berkeley.
Sigh.
I guess there are no more scrappers, just DIY crafters who want super basic supplies to create painted wood letters and painted milk bottles and painted stencils.

On a bright note, I was in today (the day after Easter) and noticed all this cute Easter washi tape being taken off display, I presume headed for the clearance section?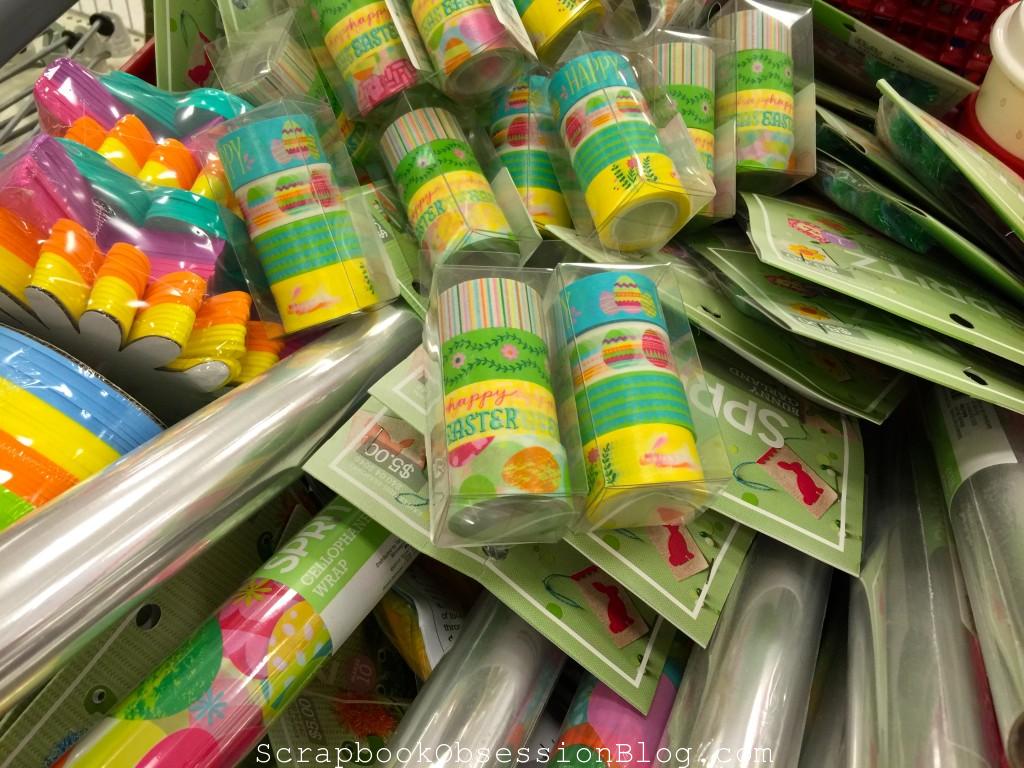 In the larger Target here, I did notice a great selection of art …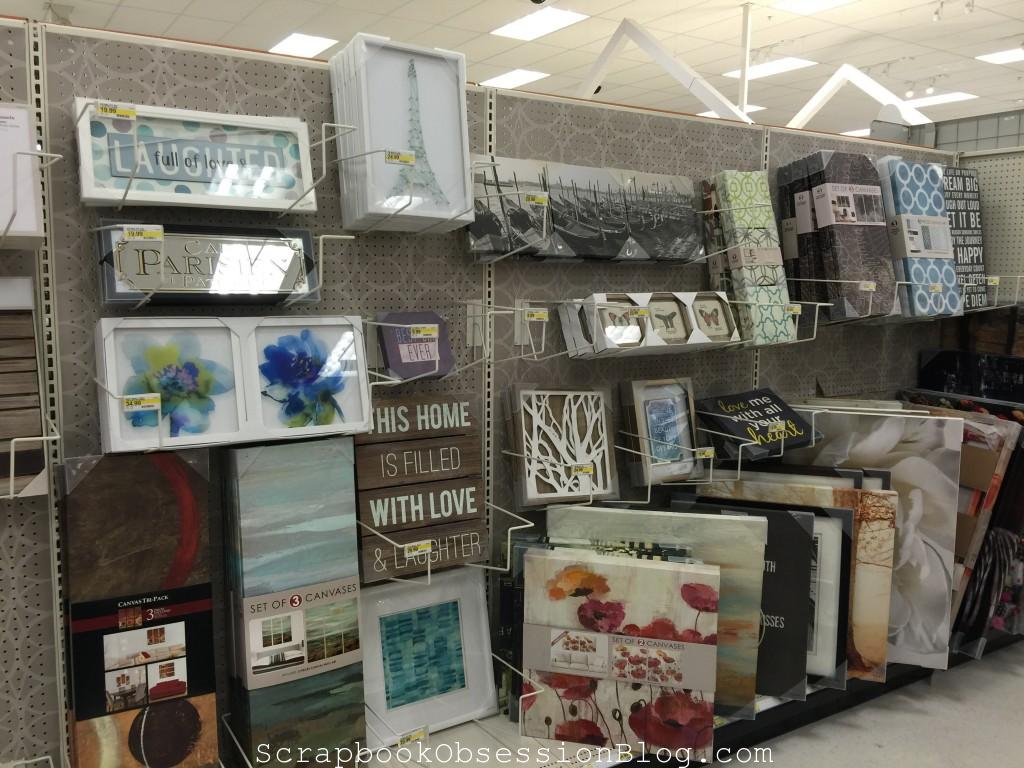 … and a more department store look in the housewares section.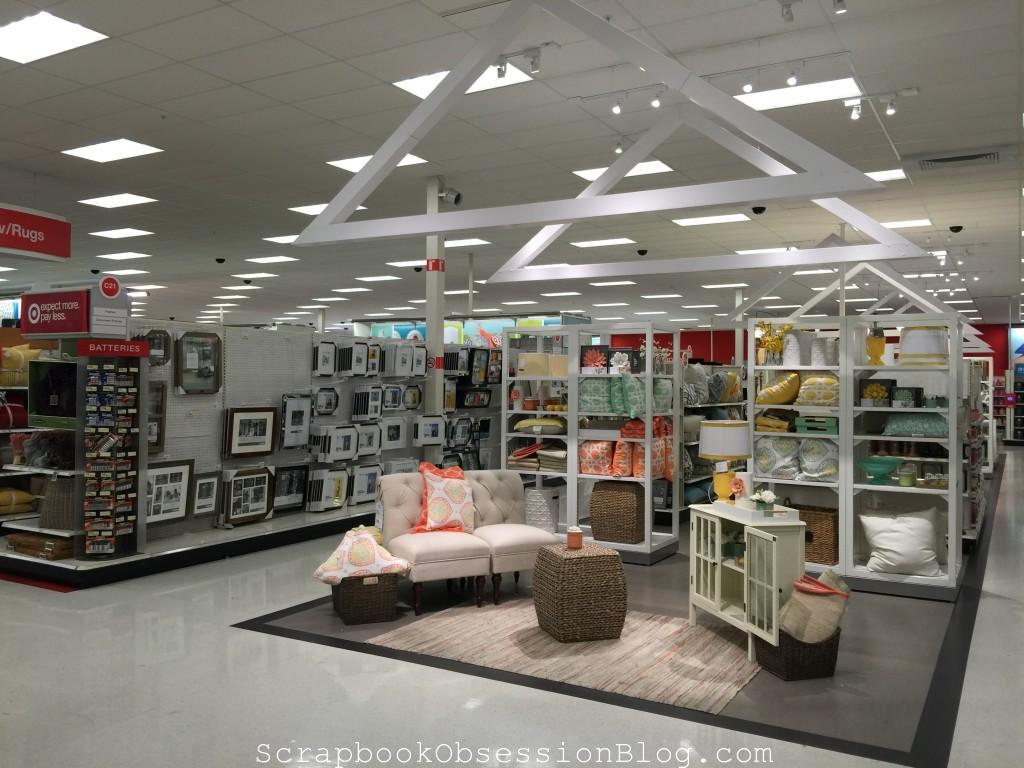 And they had a tote that only an Old School Scrapper could appreciate for its true value: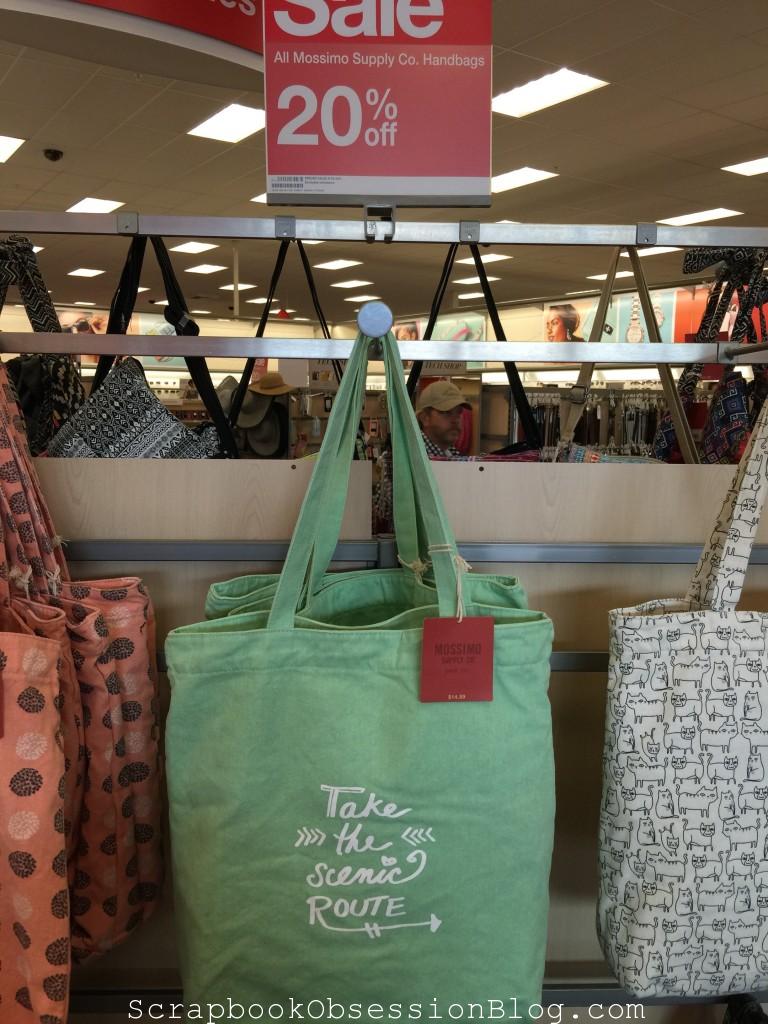 Hey, I gotta' take small bits of happy where I can find it, okay?
Goodbye Target scrapbooking section! It was fun all these years while it lasted. Sniffle.

Has this change happened at your Target, too? What are your thoughts?