The wonderful and generous LAYLE KONCAR, marketing director for Simple Stories, was kind enough to send me some new goodies to try out.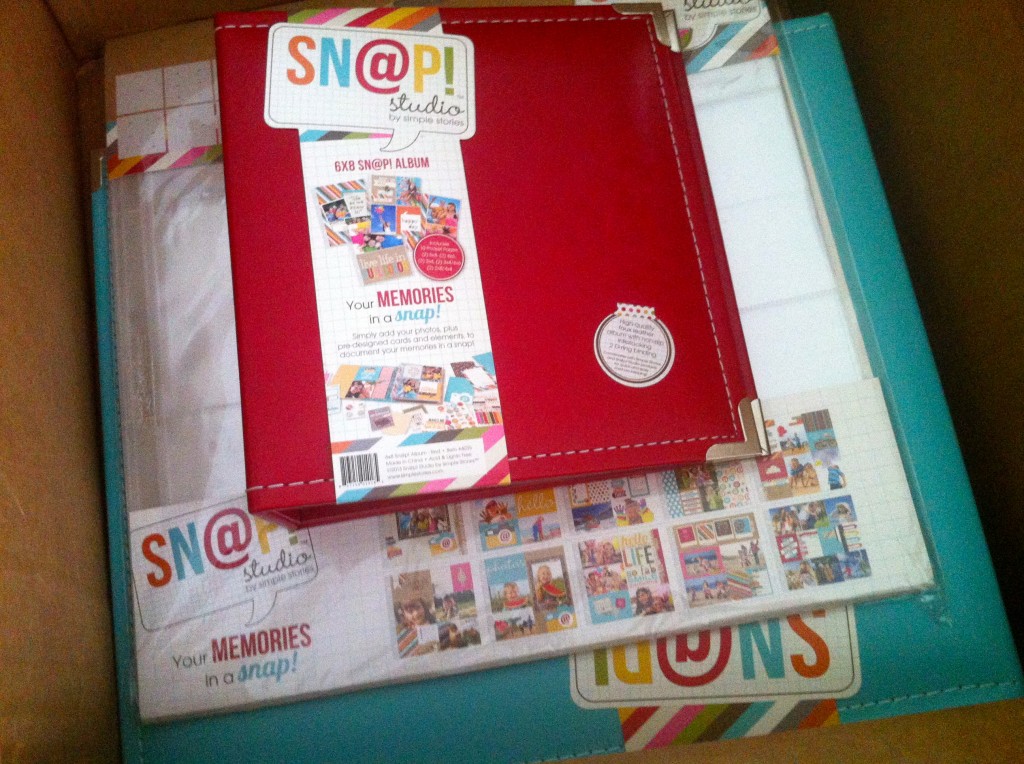 Yep, it's the new SIMPLE STORIES 6×8 and 12×12 Sn@p Albums, along with the new 12×12 Sn@p Pocket Pages Variety Pack!!
I'll be posting photos and a review soon so stay tuned …
PS: I'm going to compare these albums to the 'old' 6×8 Sn@p binders and to the 12×12 leather albums by WRMK. If you have any other questions you'd like answered about them, please post in Comments below. Thanks!