I like to take note when our lovely hobby is in movies, TV, books, on the news, etc. Scrapbookers, memorabilia, and memory keeping were mentioned in a novel I'm reading, "We Are Called to Rise" by Laura McBride.
Okay, I'm already going on a tangent but I was so intrigued by the title. It's based on a quote by Emily Dickinson:
We never know how high we are
Till we are called to rise;
And then, if we are true to plan,
Our statures touch the skies —
The English major (poetry) in me just loves that <3
Anyway, it's a great read so far. It's made up of the stories of several different people in Las Vegas whose lives intersect in the climax of the novel.
One of those characters is Avis, a 50-something mom who is on her own when her husband leaves her for a younger woman from his office. They end up selling their long-time home where they raised two children, a daughter they lost when she was a child and a son who is now struggling with PTSD after returning from military duty in the Middle East.
As she cleans out and packs up their home, struggling with what to keep and what to let go of, she says:
I'm not a scrapbooker, not somebody who tries to organize what I will remember. After all, there are a lot of years I want to forget. Nor did I want to shape something after it happened. I didn't even like to write things in a baby book. It seemed like my interpretation of what had happened would get in the way of the actual experience. I wanted to remember things as they were, and not as I created them, by choosing certain photos, or saving certain items, or labeling certain moments.

Of course, I had that all backward. It turns out that most of what I remember are the things that accidentally did get labeled, or pulled out, or sorted. How is it possible that I can forget the dearest moments of my life? I never wanted to forget Nate's first word, the silly tune Jim sang when he changed either baby's diaper, the look of the sun glinting off the lake in Idaho. I never wanted to forget those things; I never thought I could forget those things. Turns out, forgetting is easy.

At least until I come across something that brings the memory back. A lopsided teacup from the pottery shop at the lake, an overheard melody that happens to be almost the same as Jim's jingle, a baby repeating "ball" from a nearby grocery cart. Or this house. This house as I pack it up and decide what should be tossed, what should be given, what should be kept (pp. 156-157).
Do you ever think about what she says in the first paragraph? Whether as a scrapbooker you're arranging your memories the way you want them at the time, or think you do? By writing memories down, especially right after they happened, are you creating the memory narrative (for you AND your family) or merely recording it?
In the second paragraph, I was happy to hear her say that she had it all wrong, that she wishes she would've recorded those memories – those ones that were so important at the time, she was sure she'd never forget them. That's one of the main reasons I scrapbook – because I don't have the greatest long-term (or even short-term, lol) memory. I'm not like Avis, where a random item or tune experienced out of context will unearth a concrete memory from my past.
If I didn't record them – with photos, journaling, or memorabilia – those special memories would go *poof* into the ether, never to be seen again, at least by my conjuring them up. So I'm very grateful to have discovered scrapbooking fairly early in my adult life and to have recorded so many times that are special to me. I feel strongly that I *want to* and *must* remember these things. It's important to me and important to my family.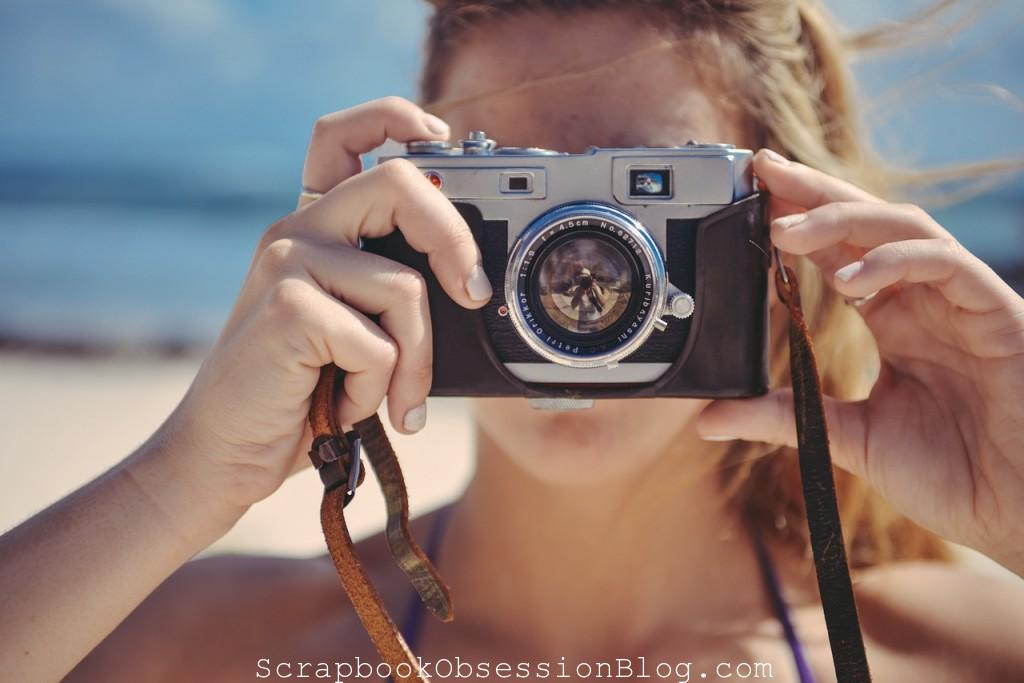 Image courtesy of Pixabay
A little bit later, she says:
So, damn, I do have to pack up this stuff. I do have to sort it all out: the precious from the unneeded from the still useful. What am I going to do with Nate's baseball uniform from the seventh grade? Or the box of cards his first-grade class made for him when he broke his elbow? Or the plastic bracelet the hospital attached to Emily's newborn wrist?

If I don't save these things, I have lost something. It's not just that objects release memories, it's also that they keep them in check. As long as I have Emily's plastic band, I know the actual diameter of her wrist, not the one I've come to imagine. Which doesn't matter, except that somehow it does. If I just have this one life — if I made all these mistakes in it, felt all this joy and all this pain — I want to know what it was. I want to know what it really meant (p. 161).
Both sections were so beautifully written but I especially loved the last paragraph. Avis acknowledges that all these objects from her past that create a hassle for her to deal with in the midst of all her pain are also necessary to her life. They're proof of the life she lives and help give meaning to it all.
What do you think? What did Avis say that you most identified with? I'd love to hear everyone's deeper thoughts on these things we spend so much time doing – scrapbooking and memory keeping. Is your "why" inside Avis's words – or somewhere else?
Please click on Comments under the title to this post and let us know your thoughts please :)