ANDREA aka scrapcrazed at 2PEAS posted a thread about these cute storage boxes she found at DOLLAR TREE and she's got the girls quite abuzz…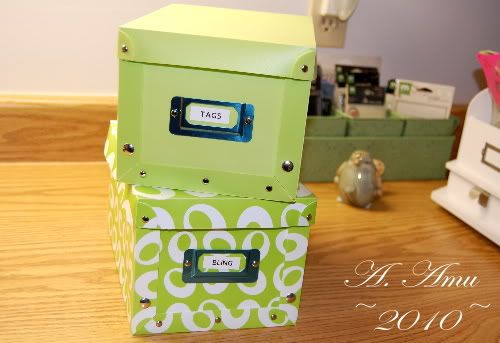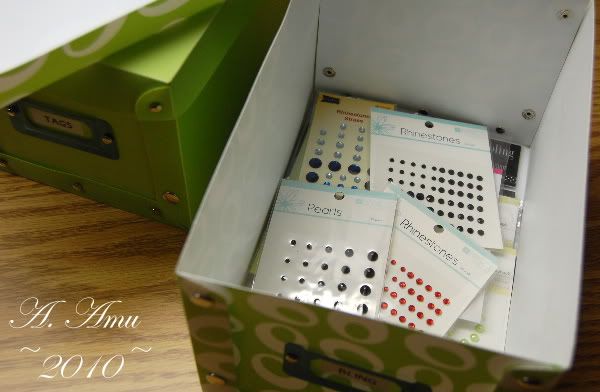 Aren't they adorable? I think we could all find plenty of uses for these around our houses or in our scrap spaces. If you don't have time to read through the whole thread, here's a synopsis:
~ They measure "approx. 5.5″ wide, and 9.25″ long from front to back. And they are 5.25″ deep," and are made out of plastic.
~ They reportedly come in "solids in white, pink, kiwi and light blue. The prints are the kiwi with the ovals and kind of a turquoise with squares. The prints are sort of retro."
~ Some are having trouble getting the bottom snaps to line up. I don't know if they are packaged up but if not, maybe try and make sure they snap together BEFORE you buy them. The Peas are saying something about Dollar Tree having a no return policy although you can exchange.
Let us know if you get any of these cuties, and how you're going to use them!