Just a belated update to THIS POST – my Joann.com sale order: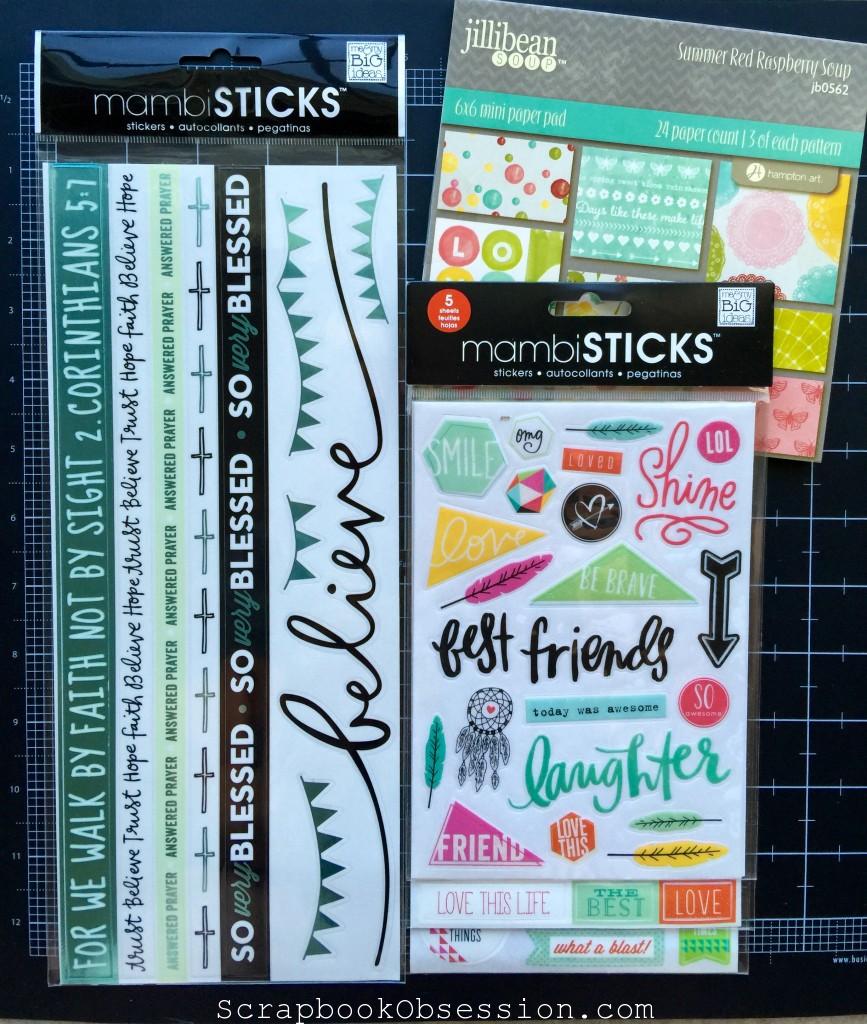 I don't remember what date I received this but it arrived quickly and was packaged nicely. As always, everything is much nicer looking in person that it was online.
All of the turquoise in the border stickers is foiled and it's SO pretty! The other MAMBI set has a lot of inlaid glitter (is that what you would call it?) where it's like part of the sticker itself so it won't flake off and make a mess of your projects. Love the font too. The colors in the Jillibean Soup papers are darker than I thought they'd be but still very nice.
Not bad for $11 :)
Hope you had a great Halloween & Happy November!