As I mentioned HERE, I recently ordered the "Apple Cider" line from ScrapbookSteals.com. It arrived a bit ago; I'm just getting around to posting pics.
You know how sometimes with online shopping, you really love something on the screen so you order it. But then you receive it and it's not as great as you thought it would be?
Well, that was NOT the case with October Afternoon's "Apple Cider" line! Ha ha, I had you fooled there, didn't I?
I mean, look at the extreme LOVELINESS below!
As packaged: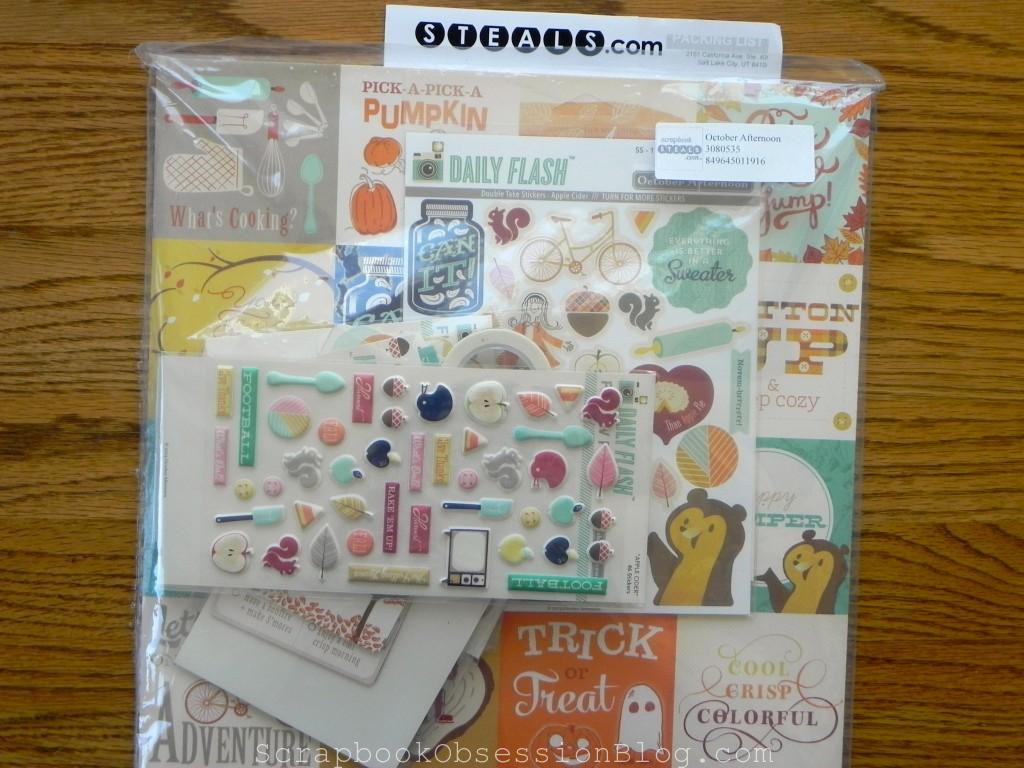 That's a lotta' loot for only $18: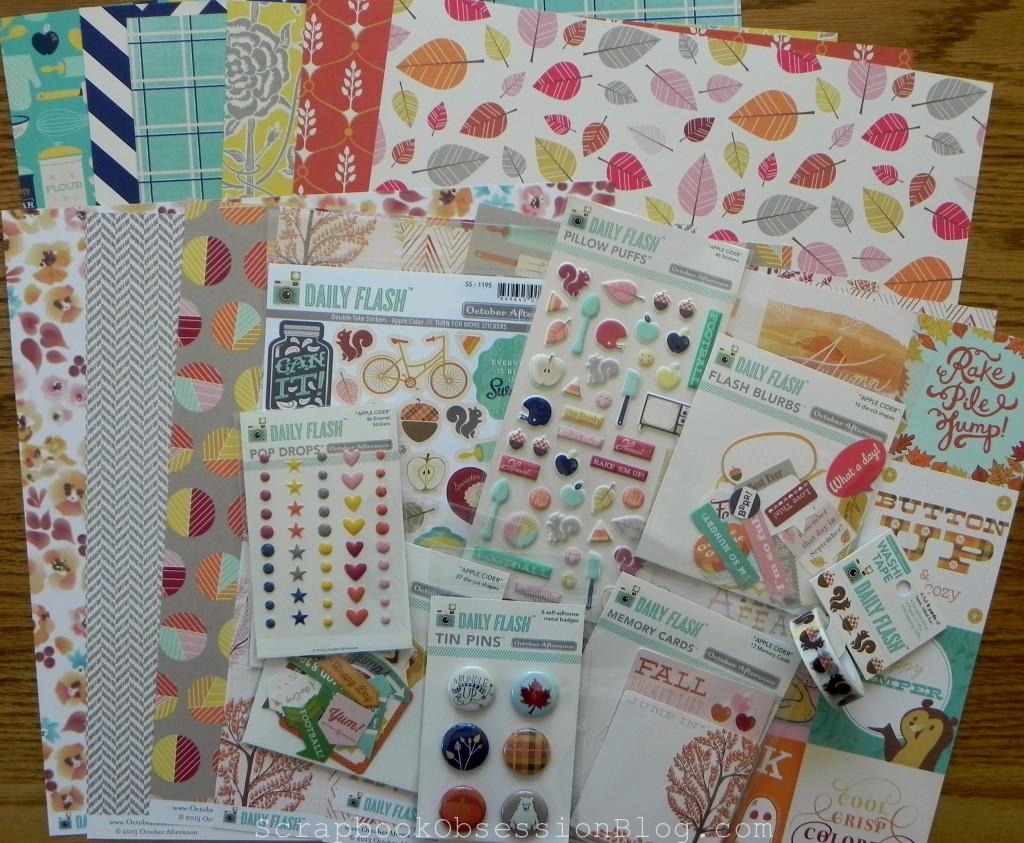 Annnnddd . . . the most important part: the papers!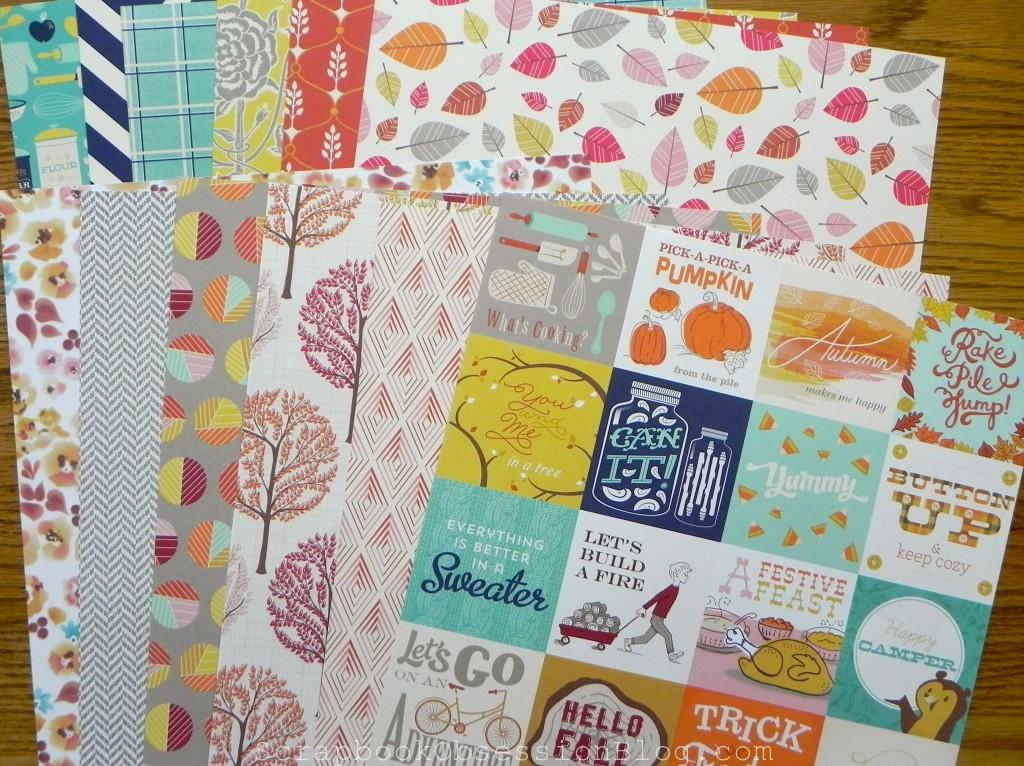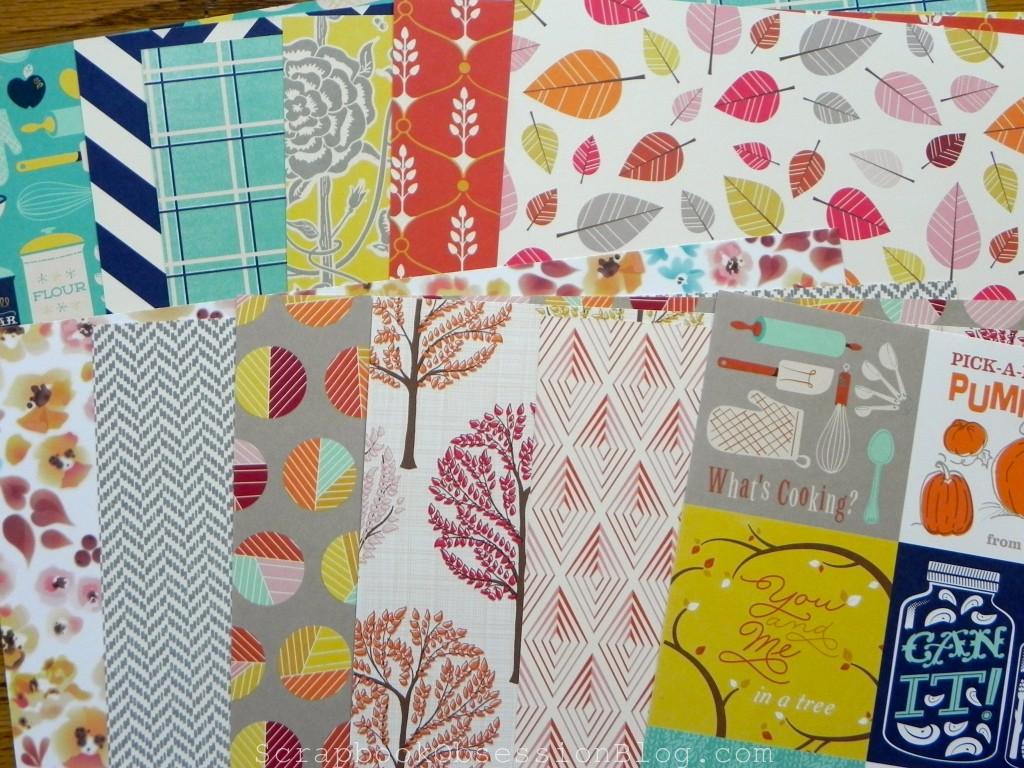 I have to admit, I spent a good deal of time fondling . . . ahem, petting . . . what I meant was PUTTING my new goodies away. Jeez. What did you think was going on in the hizzy!?! Something borderline illegal? Just because I made sure I was the only one home at the time. There is nothing suspicious about that at all, no sirree Bob! Just a regular ol' night at Scrapbook Obsession's place.
So anyway – this is a gorgeous line in person. It's everything I love about October Afternoon – nice thick double-sided papers with unique designs that are so usable, fun embellishments, great colors, and nice sayings. AND PUFFY STICKERS.
I'm just not sure what more you could ask really.
I really look forward to scrapping my Autumn photos with this amazing scrapbook line. Now if it would just get out of the 100s here . . .
Hope you had a great week & enjoy your weekend!