Just a reminder: If you'd like to enter a comment ~ or tons of 'em ~ to play for a RAK, details are HERE.
I've been picking up bits and bobs to include in the scrappy package. In fact, see the shopping bag under the Ziploc on the left side of this photo?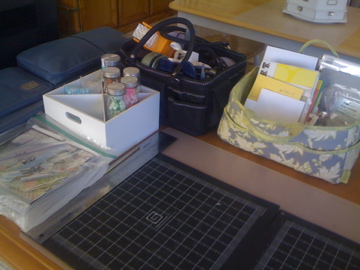 That's got some RAK goodies in it….Are they calling your name?