Next stop was Heidi Swapp. (Next stop was Heidi Swapp, Next stop was Heidi Swapp . . . that is SO going in my scrapbook rap video!)
It's Heidi so of course there was glitter.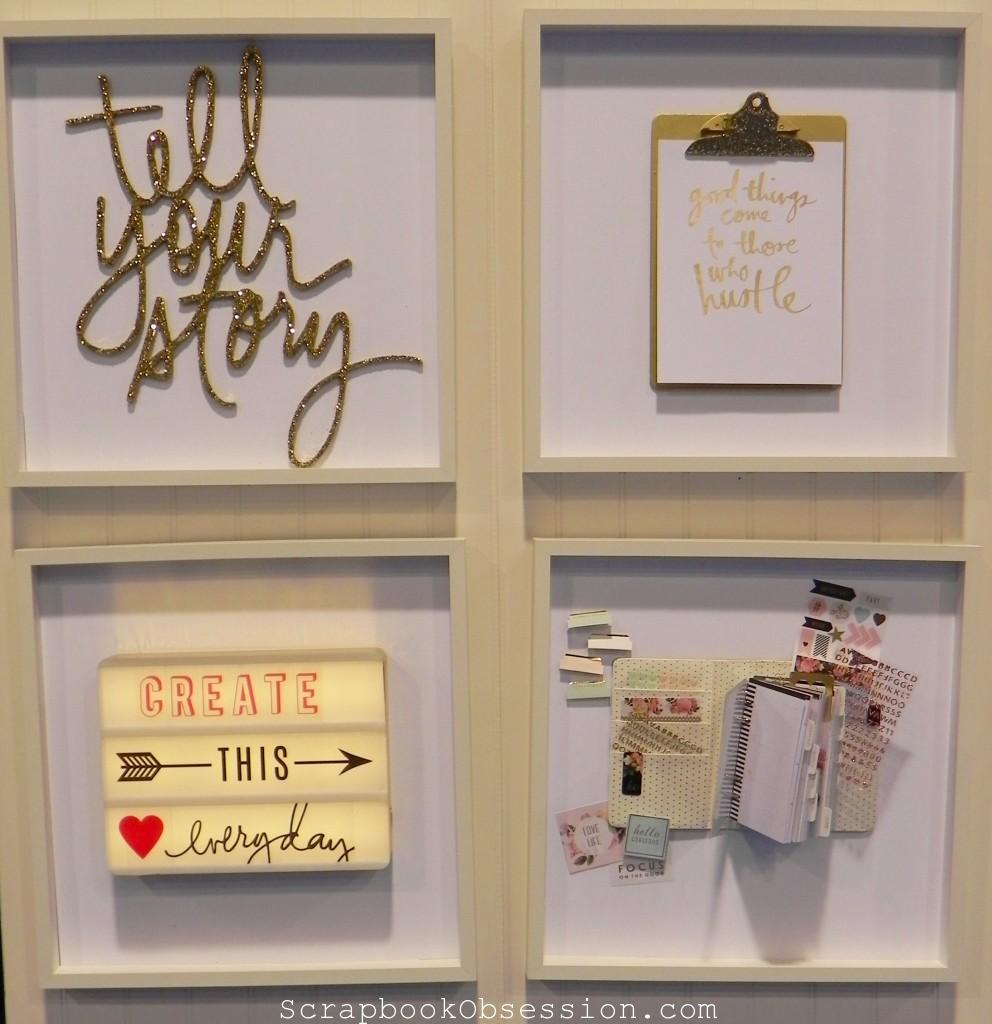 Embellishments and some existing Marquee Love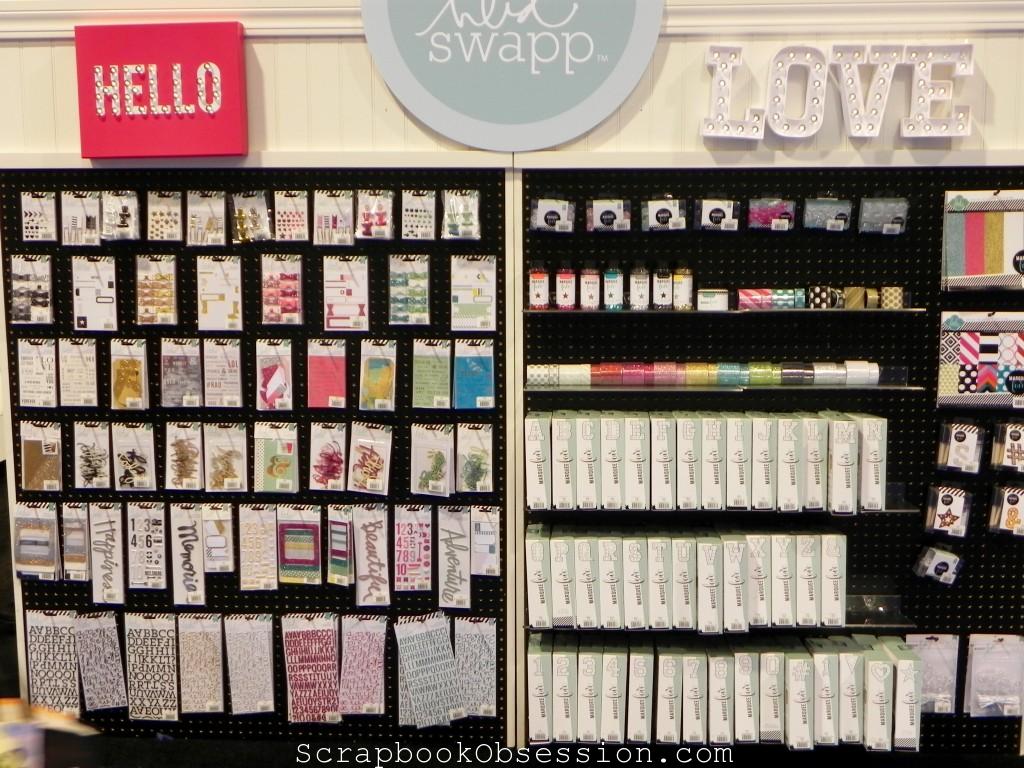 On the right, looks like some new Marquee Love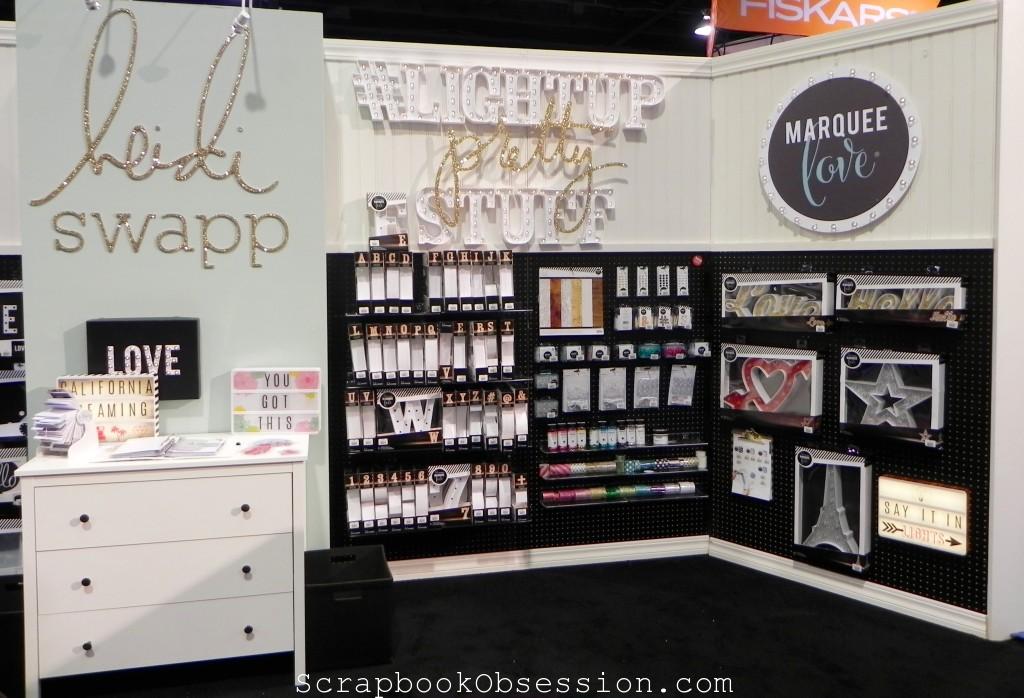 New embellishment words in Heidi's famous handwriting, with gold on the top and colors on the edges. See the pink?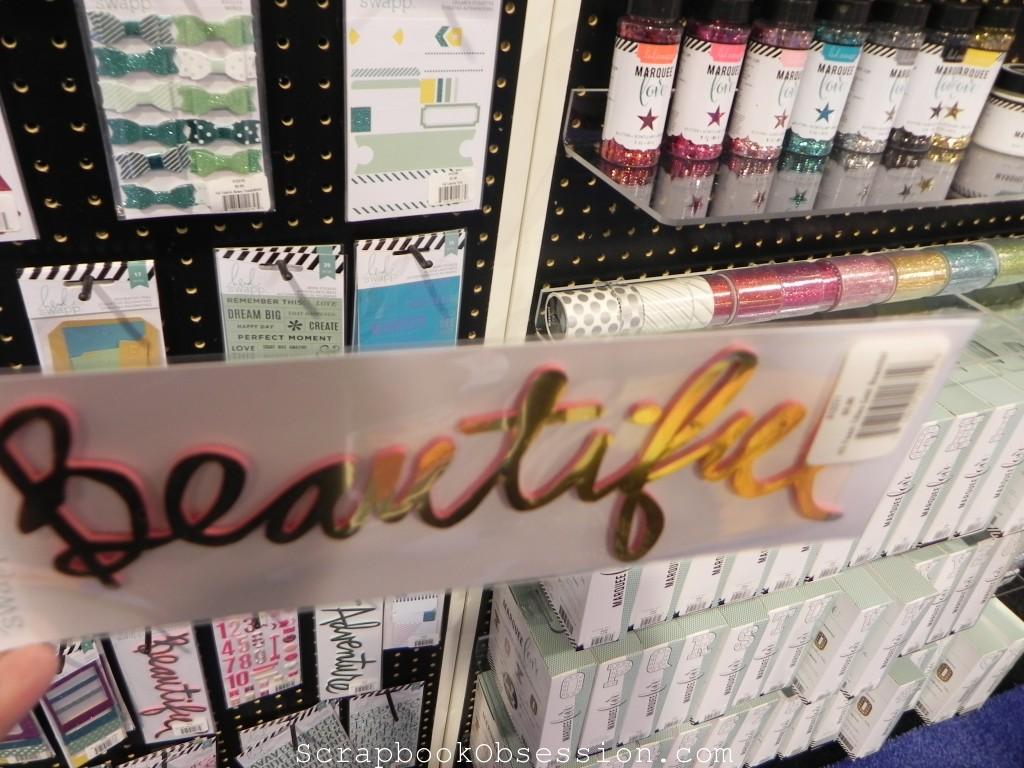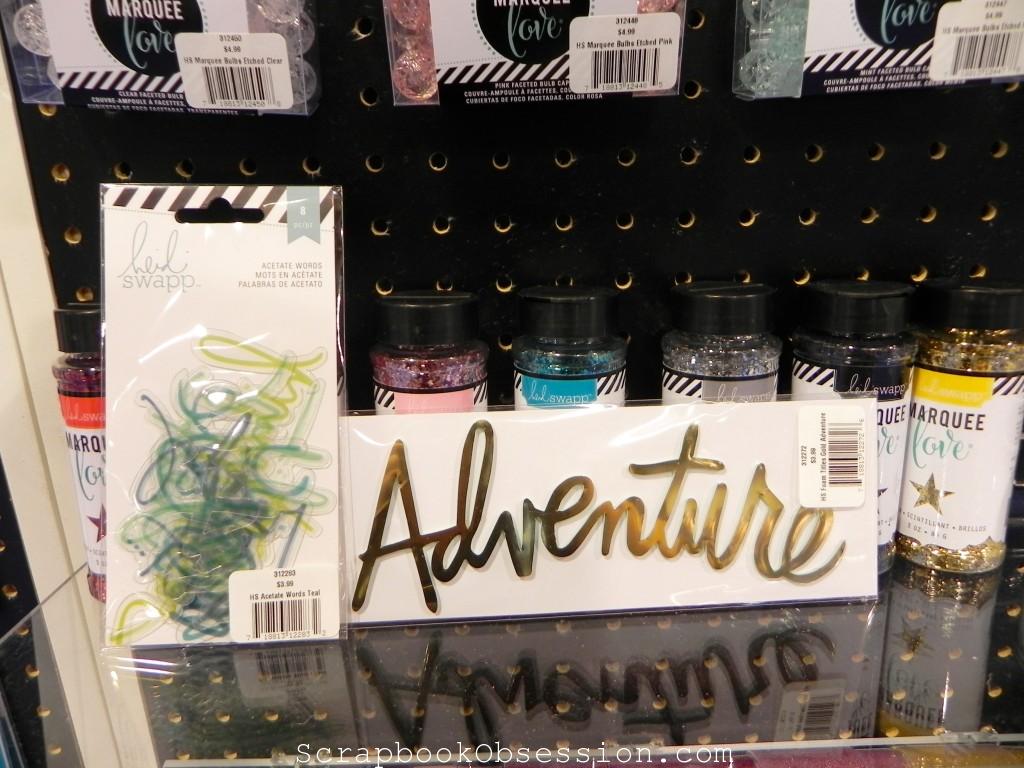 Lovin' these ocean colored words. On the wish list! I hope they show up at Michaels.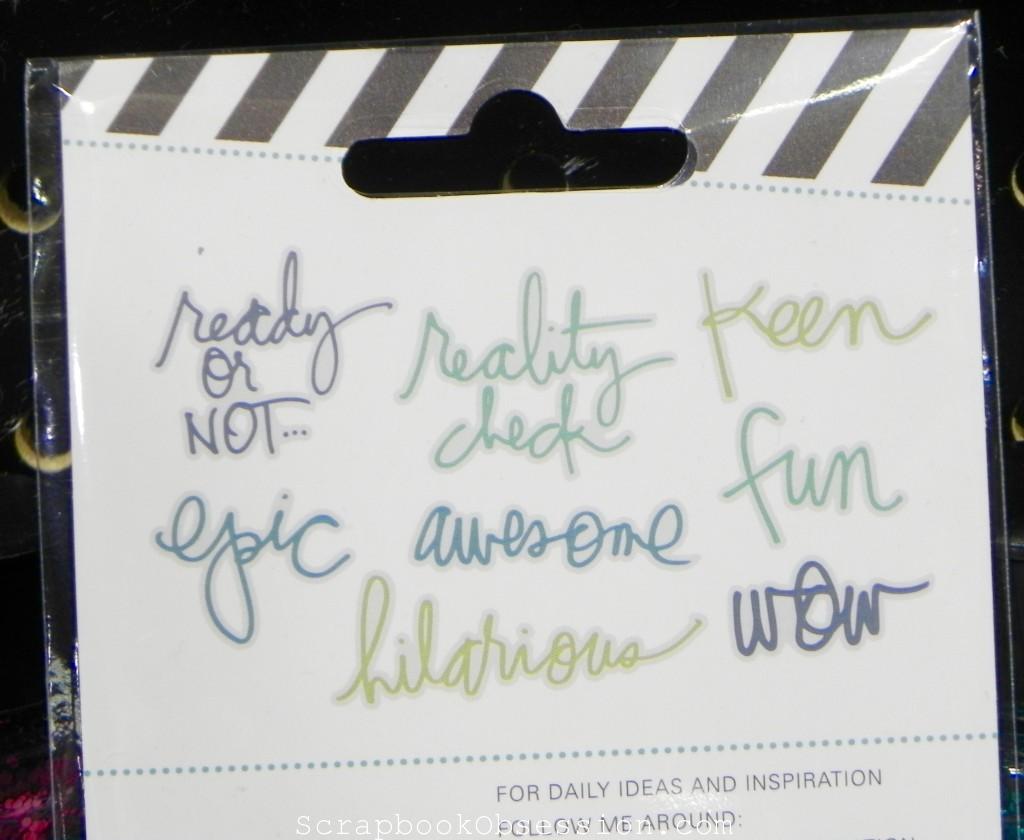 Demo of the Minc machine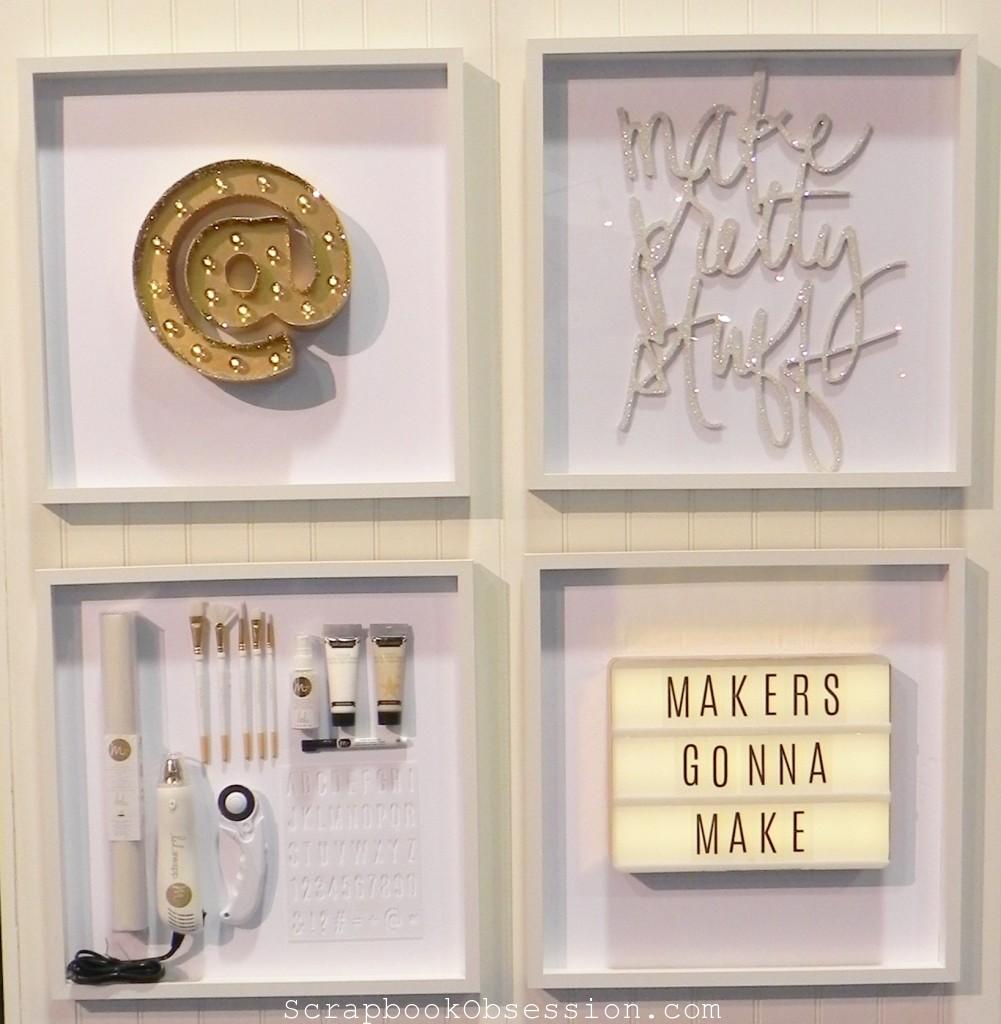 My favorite thing from from Heidi Swapp was the awesome Lightbox! You can personalize the message and design. Can't wait to see these in person. Again, "C'monnnnn, Michaels. I'm counting on you!"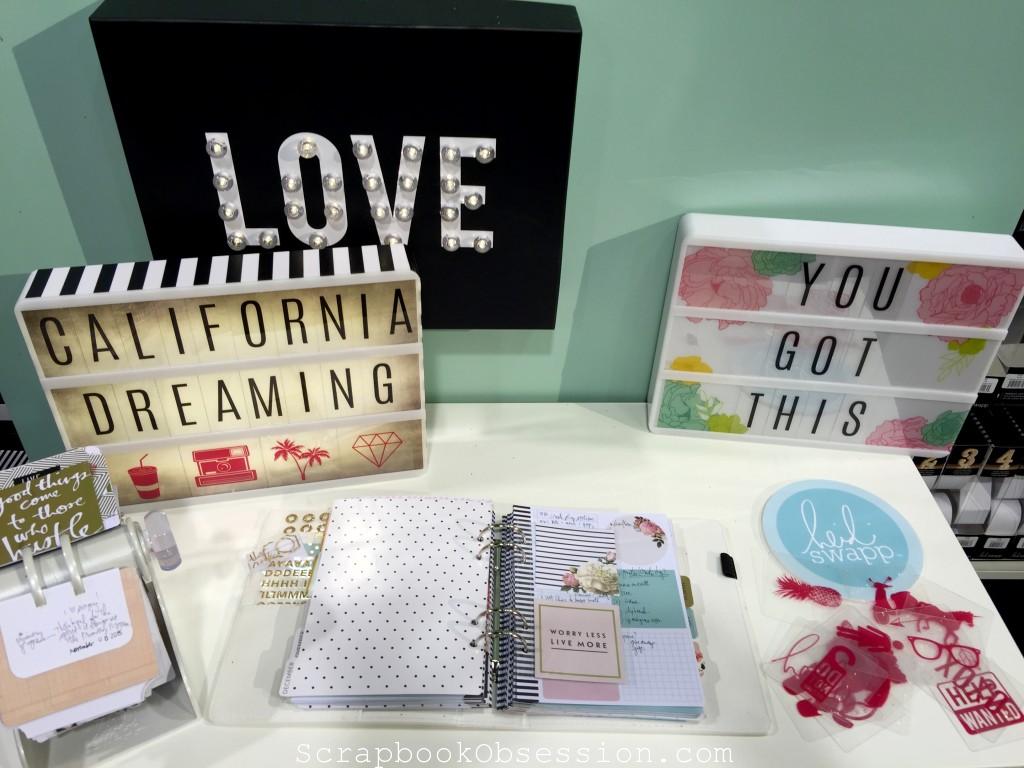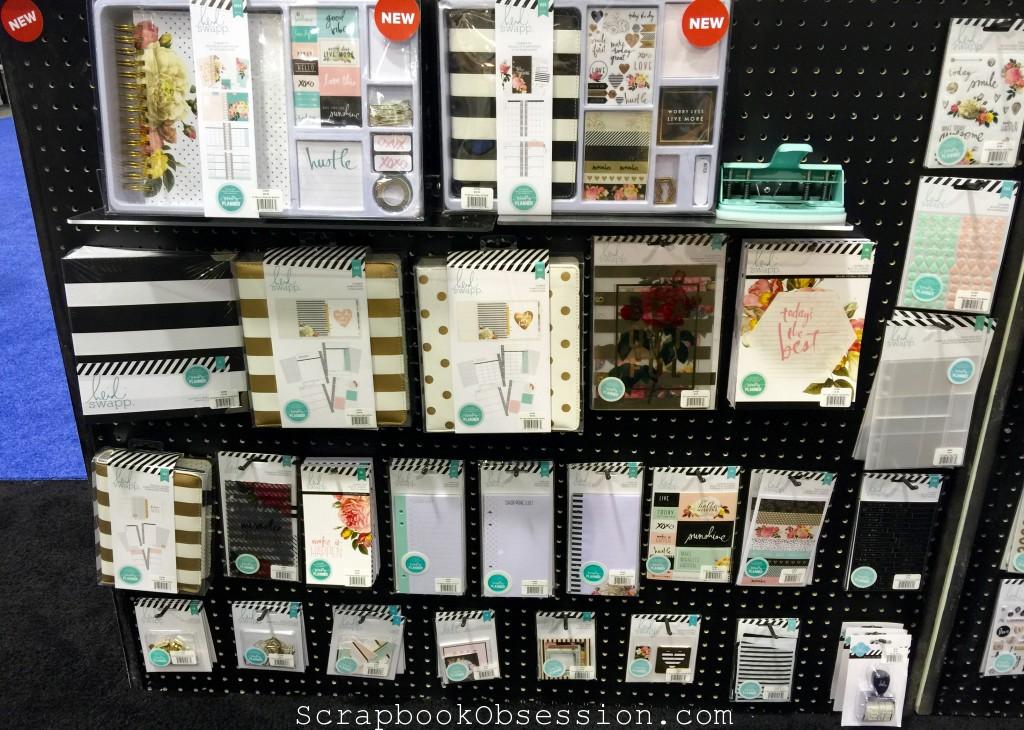 What did you like best this time from Ms. Heidi?