This is part of a series about the scrapbooking booths I visited at CHA 2016. If you'd like to see all the posts in the series, please click HERE.
The WRMK booth is fun to visit because it's huge and has such a wide variety of products from albums to paper to tools.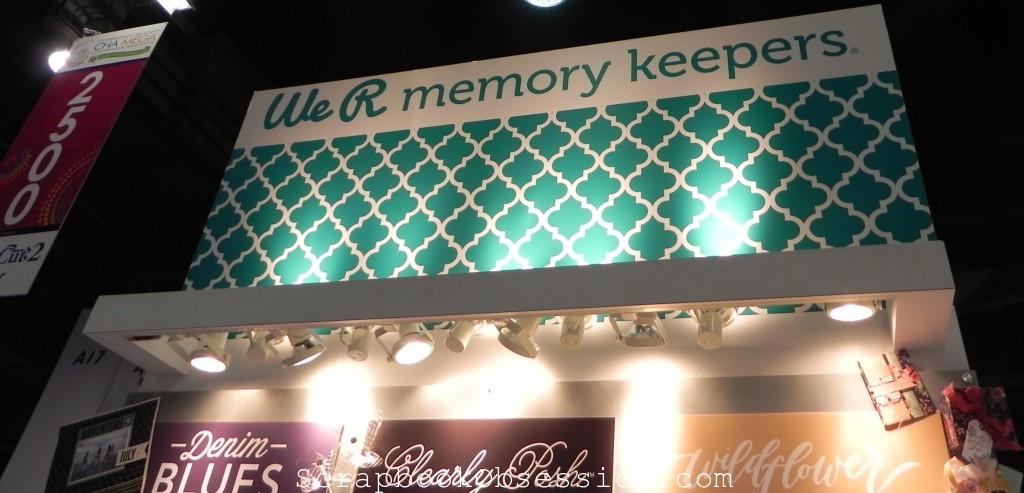 The person I spoke to in the WRMK booth was Chasity. She was very nice, easy to talk to, and answered my plethora of questions :) Hey, inquiring minds!!
Here are some of their new lines: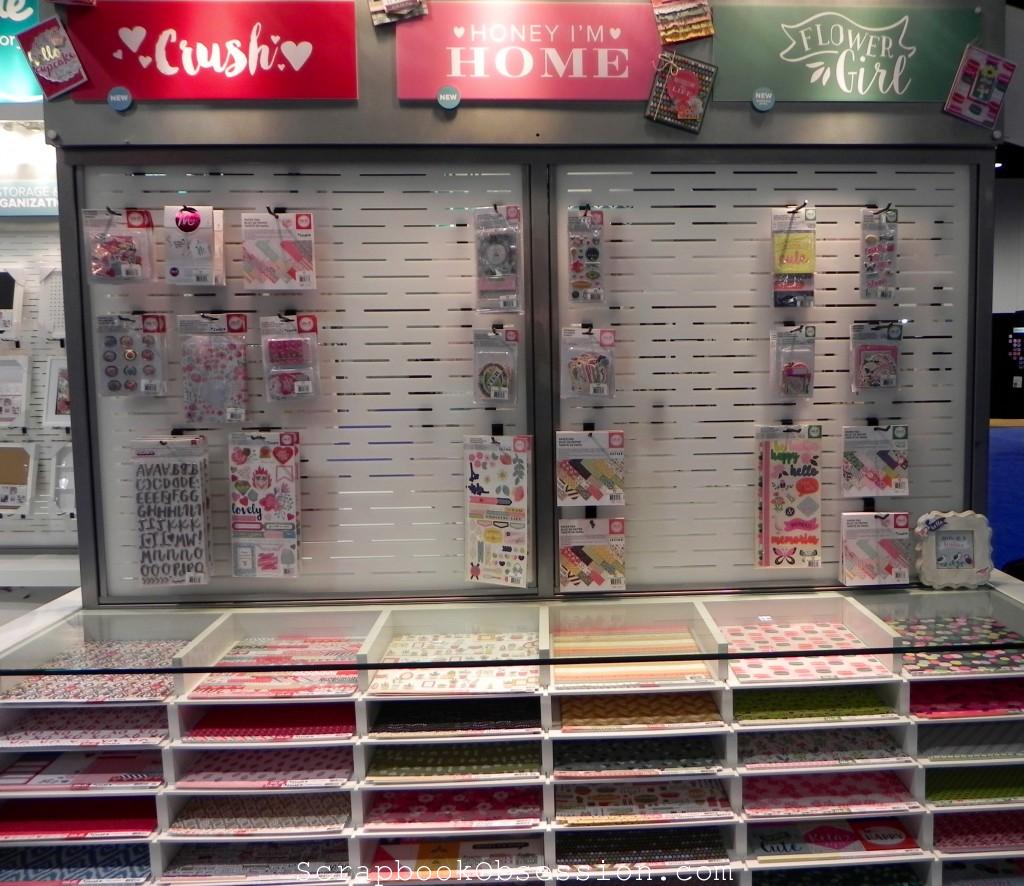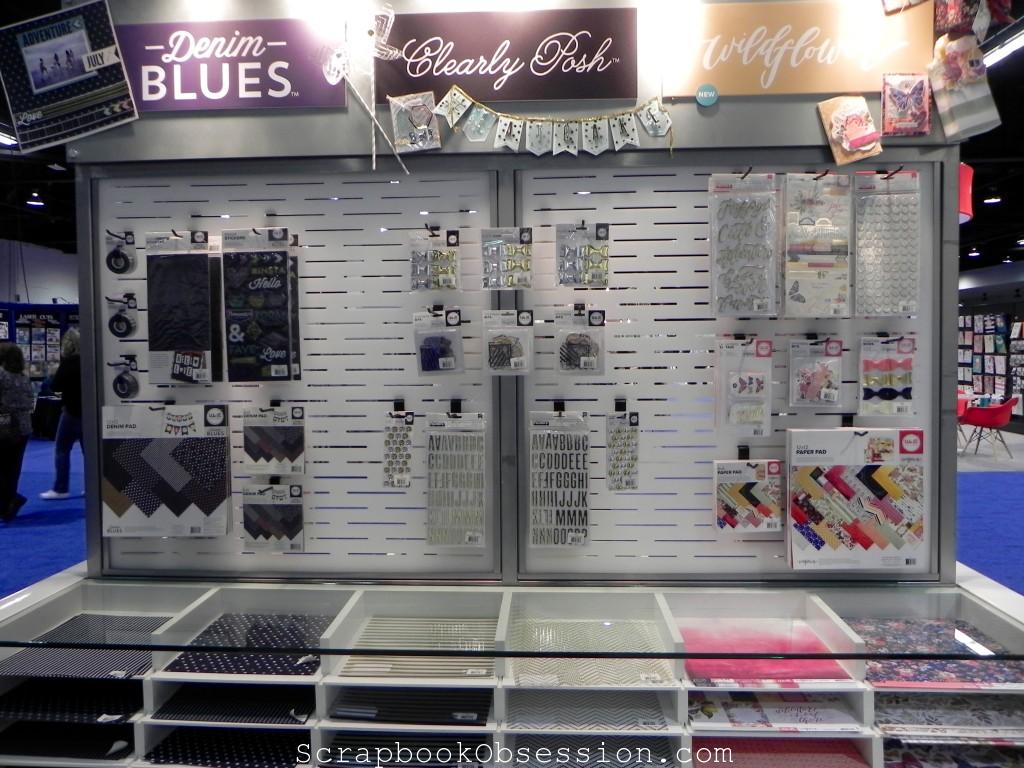 Love this silver metallic dot clear paper! It came in gold too but who cares? LOL
The popular Fuse tool was shown off – pretty cool how you can add fold-out photo pockets to your layouts.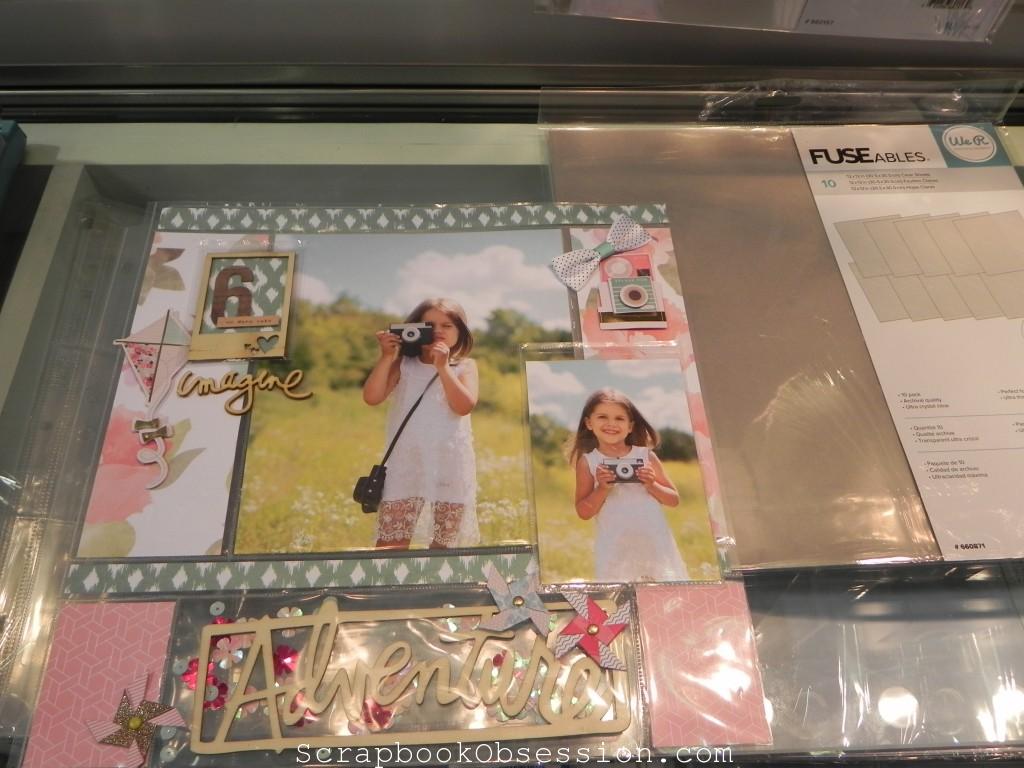 This hexagon page was done with the Fuse; those are all separate pockets, yo.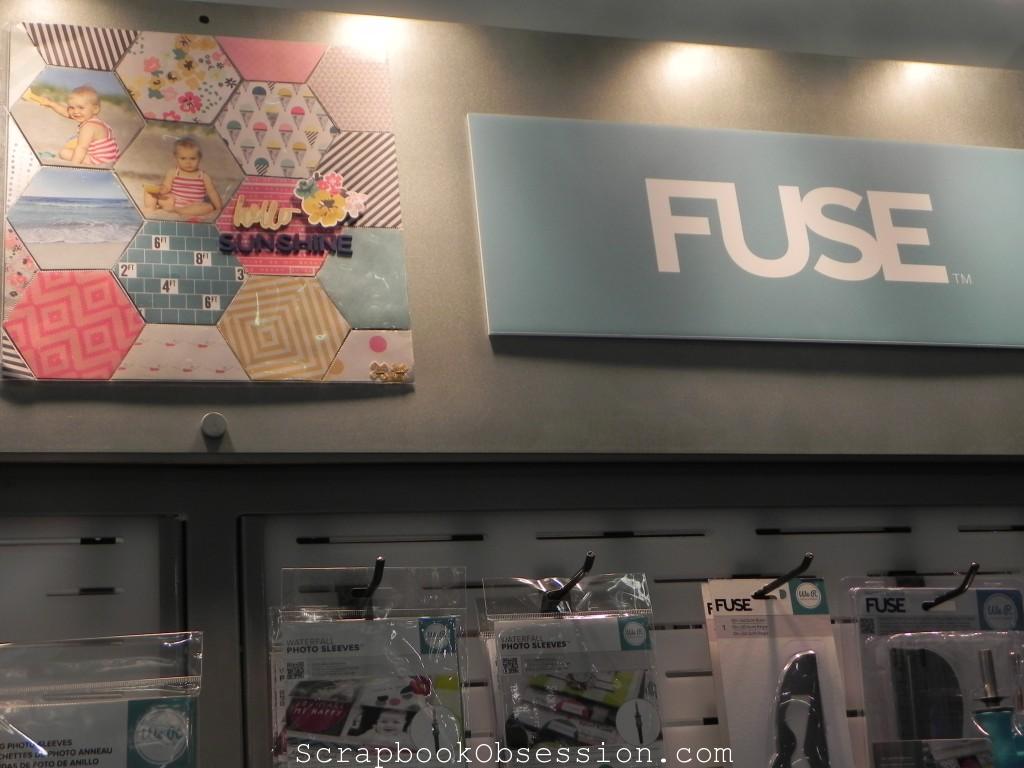 There's even a way to organize your Fuse pages and accessories.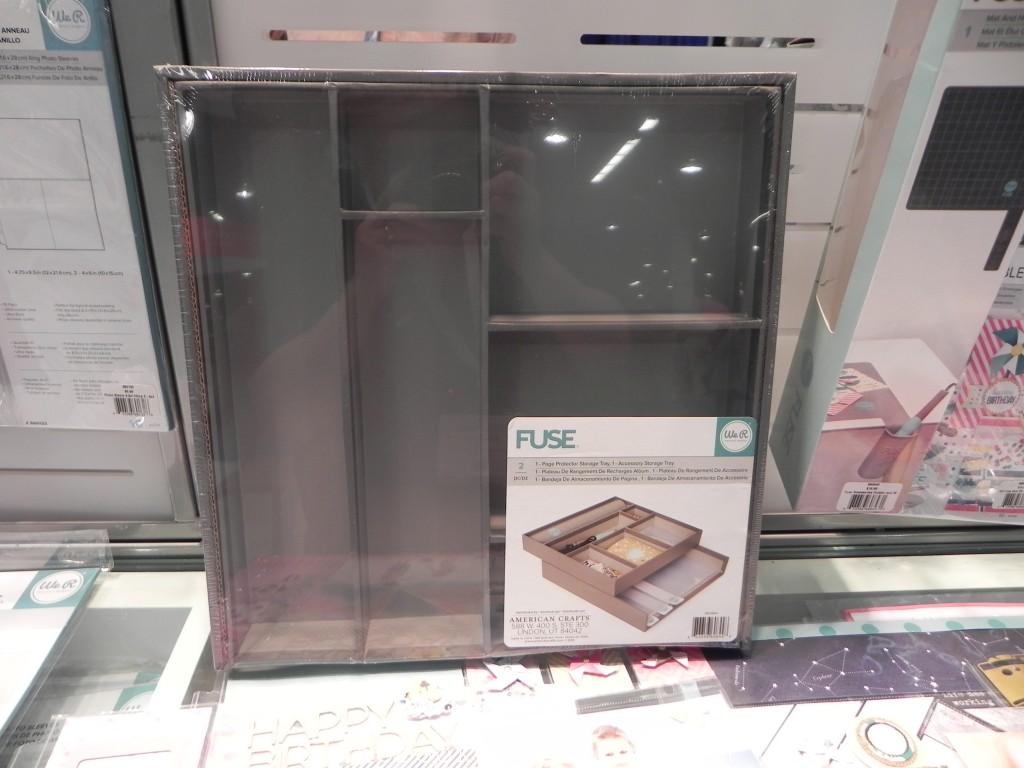 Speaking of organization, here are some clear plastic paper trays. And the washi tape holders in cute shapes like a doggie and a rhino.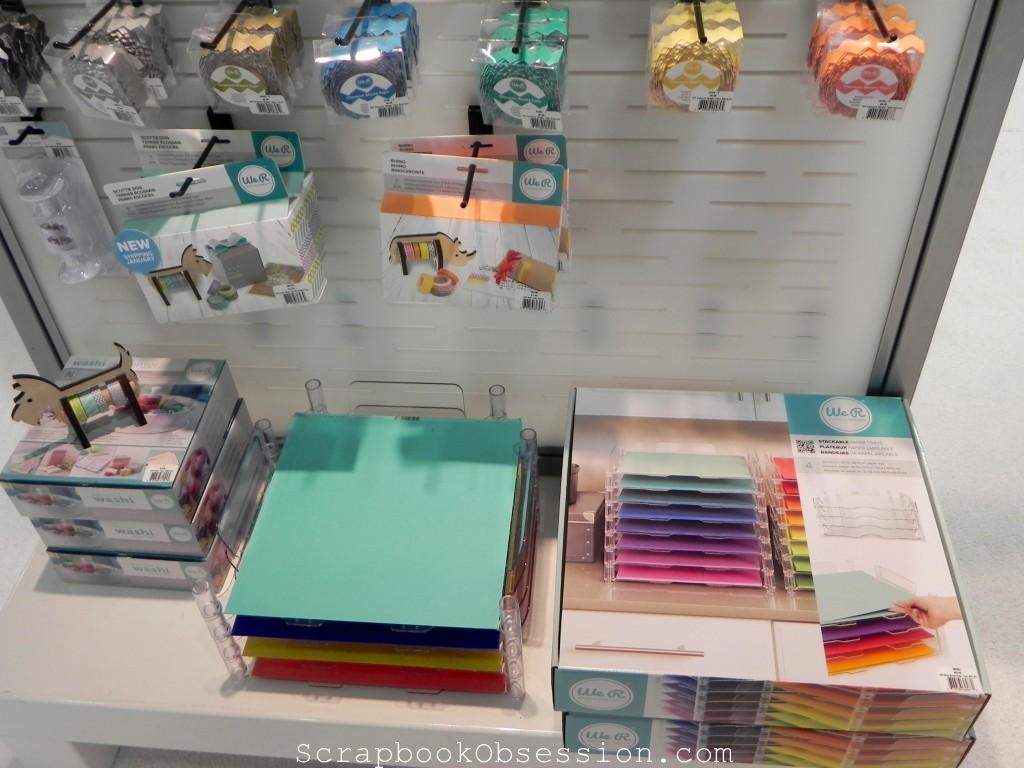 I think this was my favorite new product from WRMK: ombre albums!!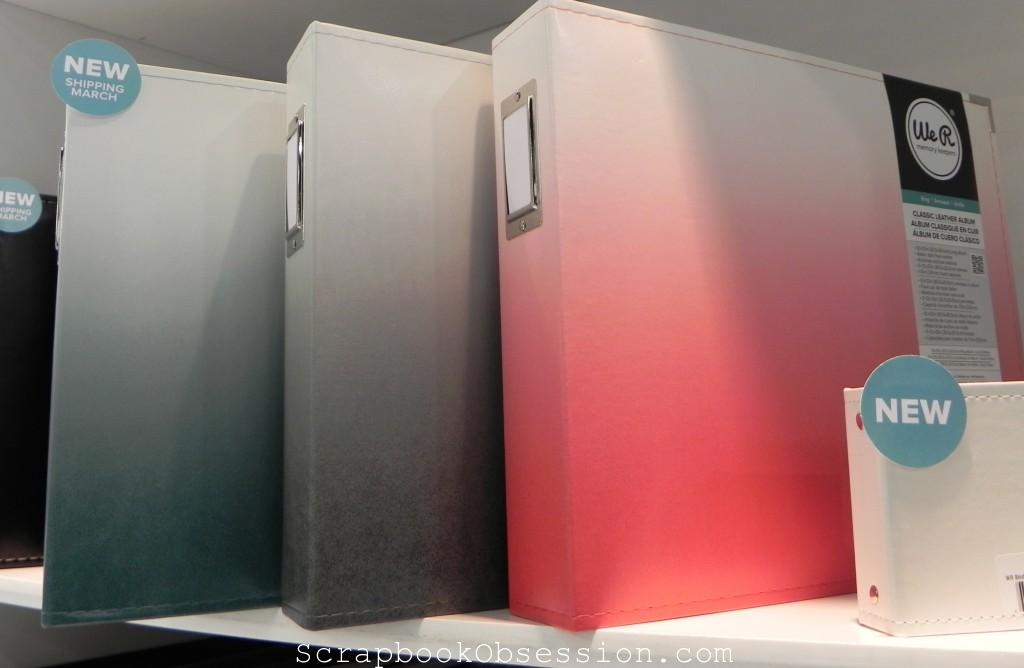 I was telling Chasity how a lot of us scrappers have certain colors designated for certain topics (like I have Kiwi for family albums, aqua for Project Life, black for weddings, etc.). I love how they look all lined up on my shelves – but I may have to "ruin" the look for these ombre albums, especially that teal one. I have a thing for ombre.  Wonder if they'll come out with more colors?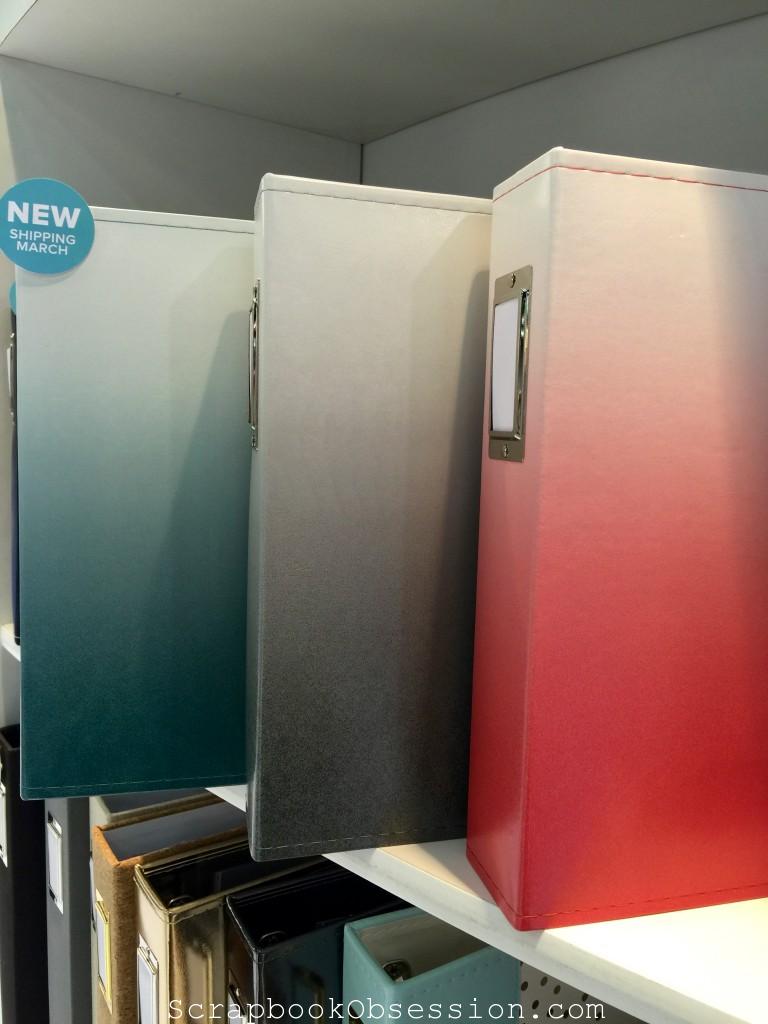 I was so tired from running around the CHA floor, it was really tempting to curl up in this teepee and take a lil' nap :)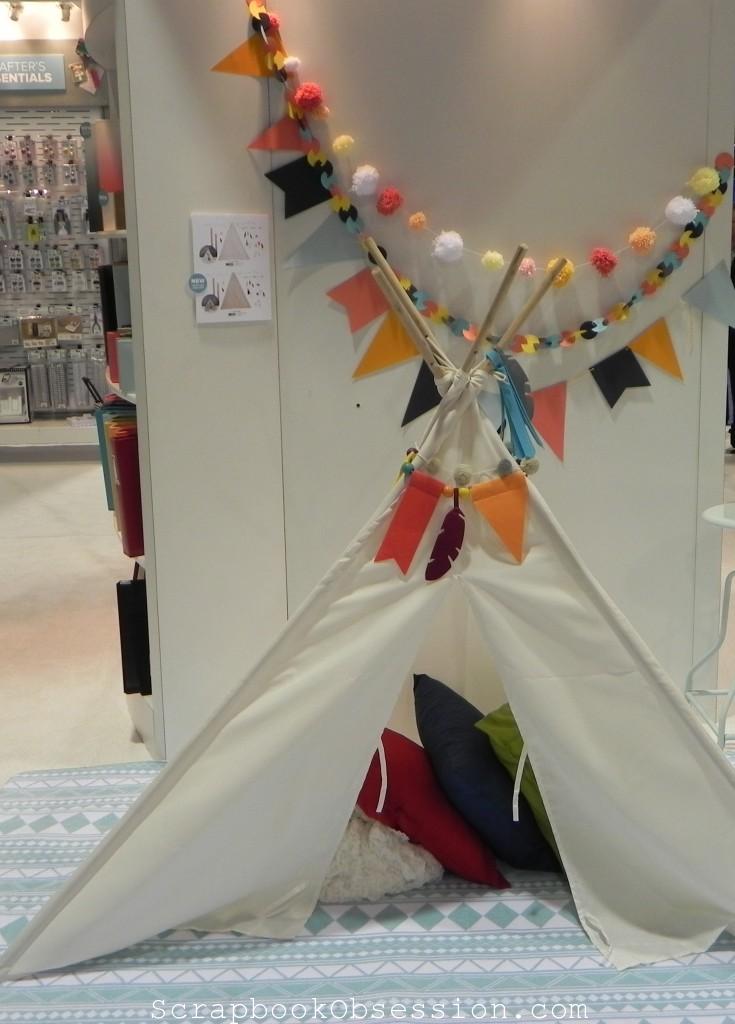 Most popular items:
Ruler Studio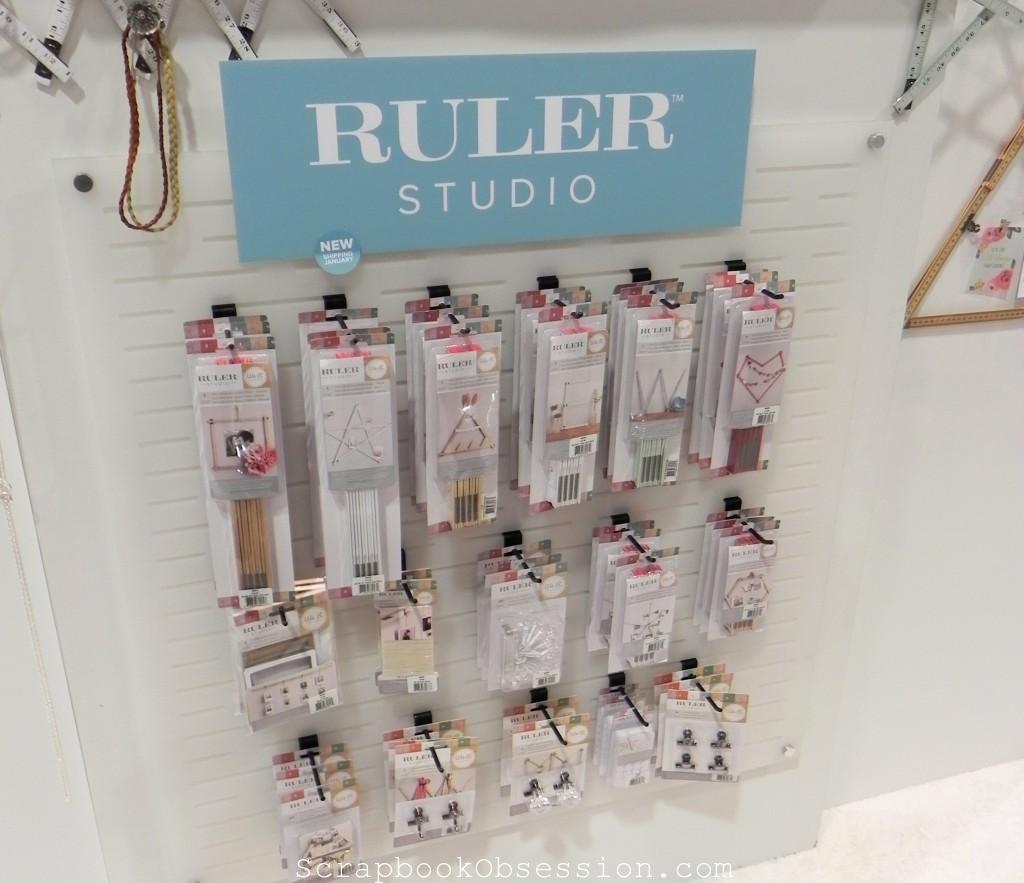 ABC punch, pretty genius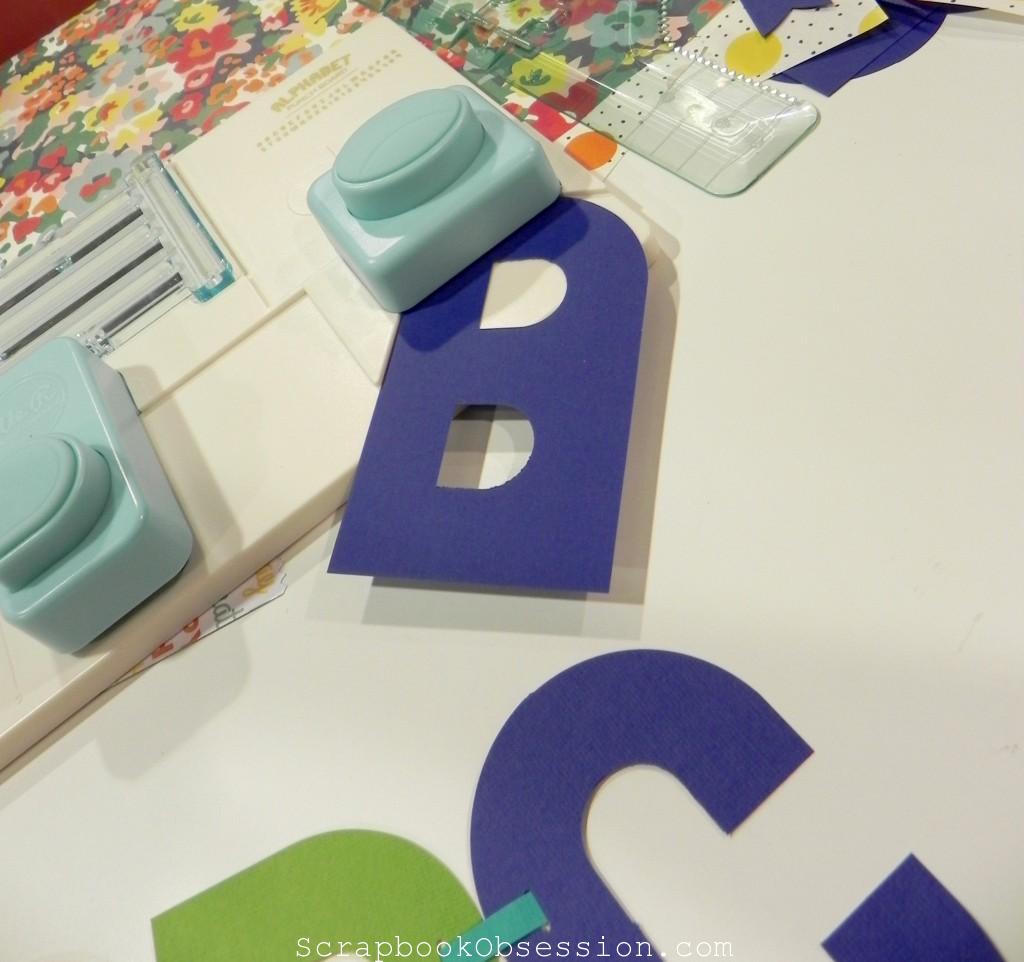 Love the little booklet of cardstock the perfect size for these letters = less wasted paper.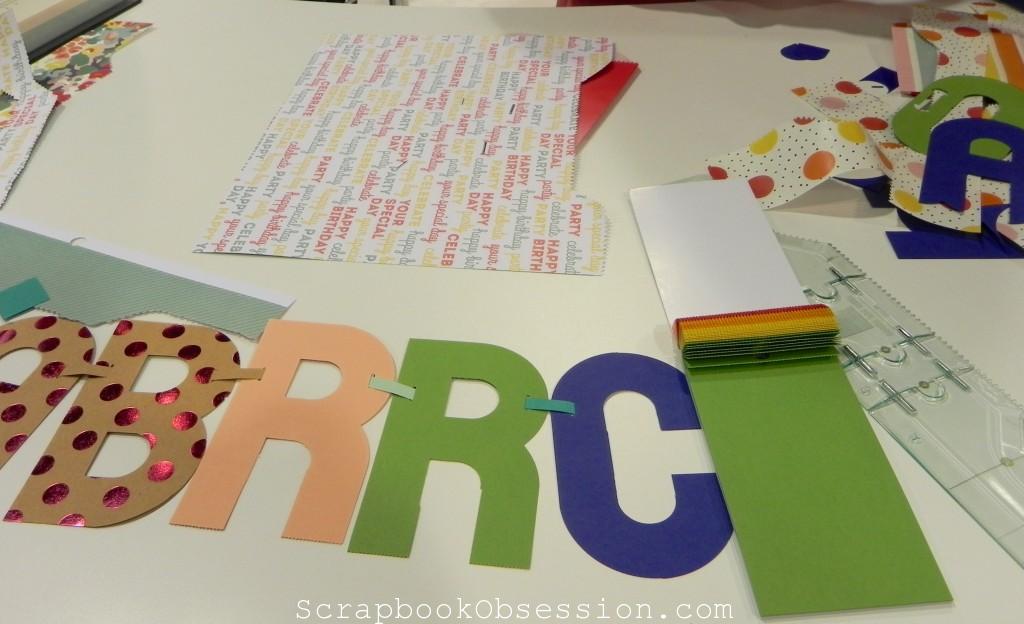 3. Ruler tool and cello paper so you can make bags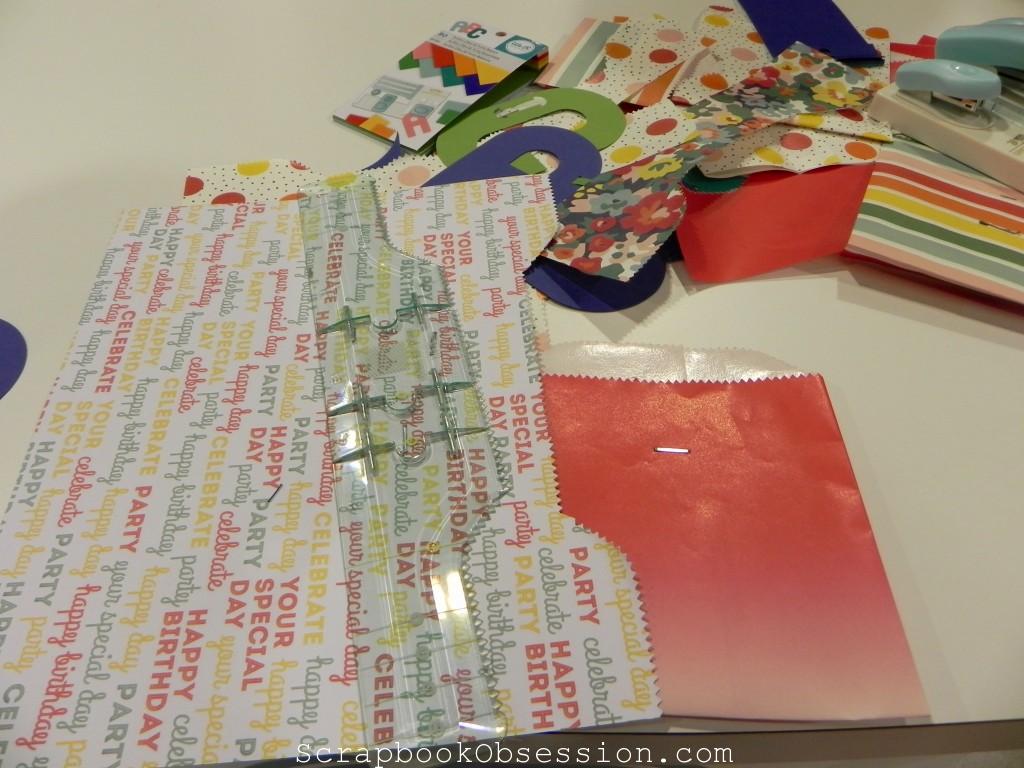 4. Stapler tool with 3 different sizes of staplers and a magnet just like the 3×4 photo punch, so you can staple anywhere on a page.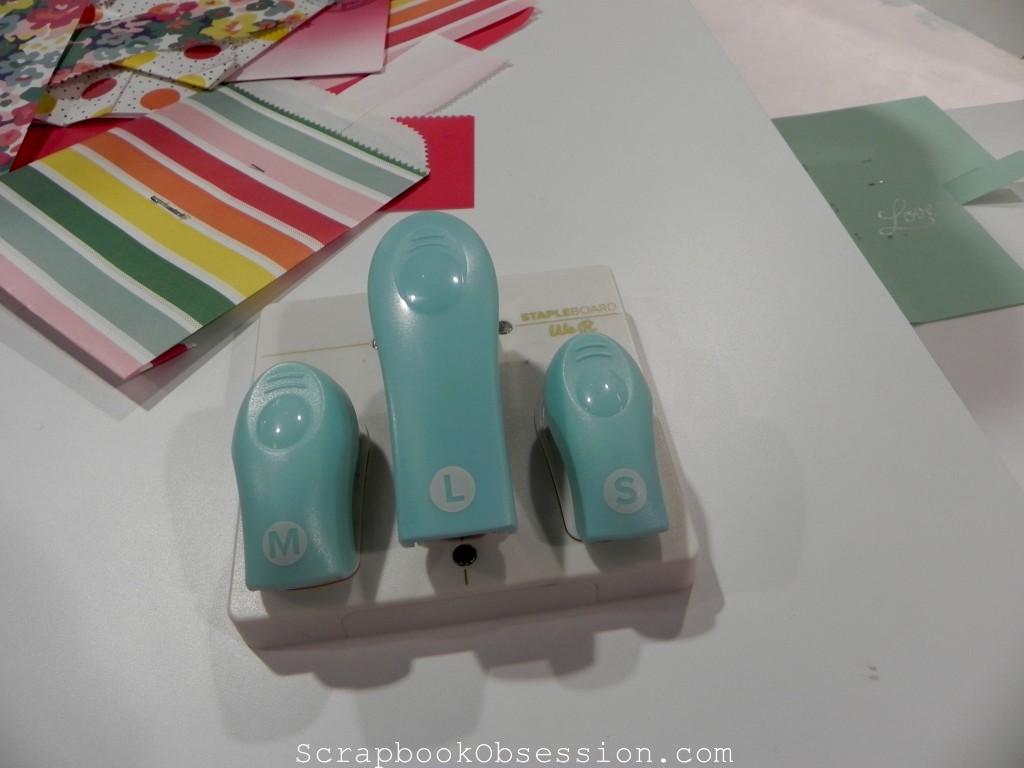 You can learn more about WRMK products on their site HERE.
PS: I talked to Chasity about the shortage of WRMK 12×12 D-ring albums in stores lately. Watch for a future post on what she told me . . .