We're within 2-3 weeks of Anthology's release, which is Lisa Bearnson's new line with Youngevity/Heritage Makers.
I posted a couple sneak peeks HERE and will continue to post them periodically, with new ones scheduled to be released each Monday and Thursday until The Big Day.
Here are some collages of sneak peeks:
– The albums and cardstock I posted about before, along with a storage item from the Hangin' Around card kit.


– More peeks of how kit items will be packaged and you can keep them stored on a bookshelf, if you wish. Regarding the folder, you can see a place to take notes as you work on your project – layout, photos to gather, photo sizes, special notes, etc.


A sneak of a layout kit along with a sketch. Anthology monthly kits will come pre-cut, packaged in a poly bag, and with a storage solution included as the packaging.



– A look at some of the embellishments that will come with kits along with a peek at the Anthology CEO bag (see more about CEO below).



"These cards are from the Hangin' Around Card Kit, available in September . . . It has supplies to create 20 cards in a variety of styles (with multiples of each style), plus envelopes, foam squares, and more. Plus, many of the embellishments are self-adhesive and the card bases are sturdy like ones you'd buy from a store."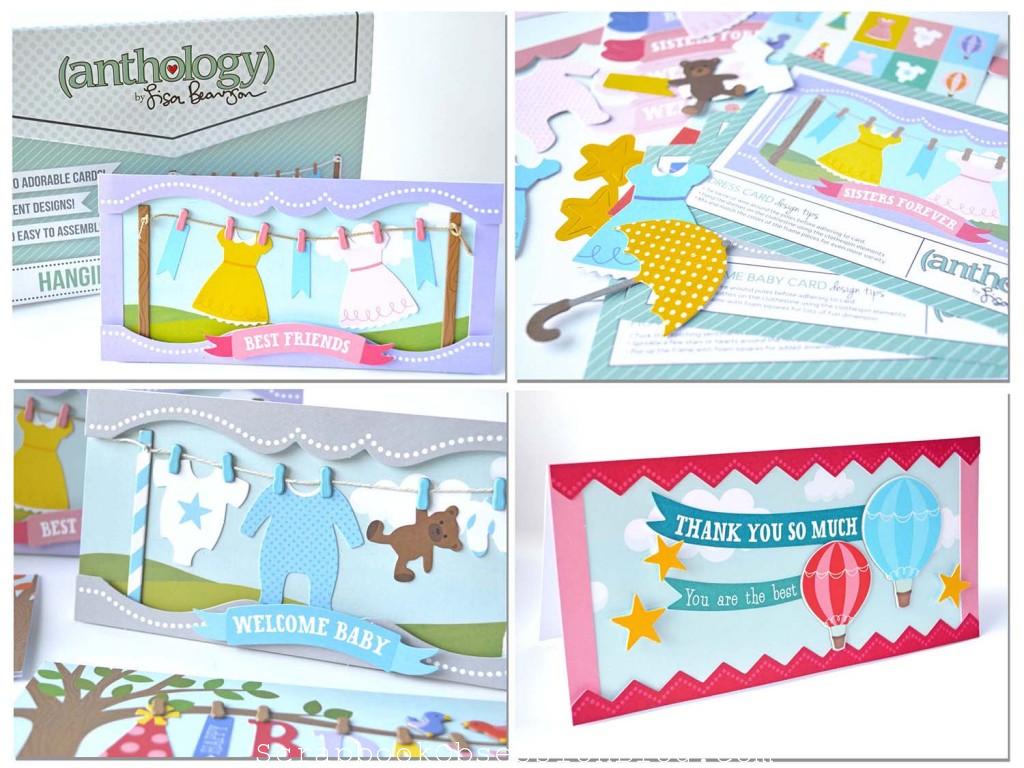 "The cards in this Make & Shake Card Kit are as fun to make as they are to give! This kit also makes 20 cards in several designs (with multiples of each design) and includes envelopes, foam squares, and more. And just like the Hangin' Around card kit, you'll find adhesive-backed embellishments and sturdy card bases."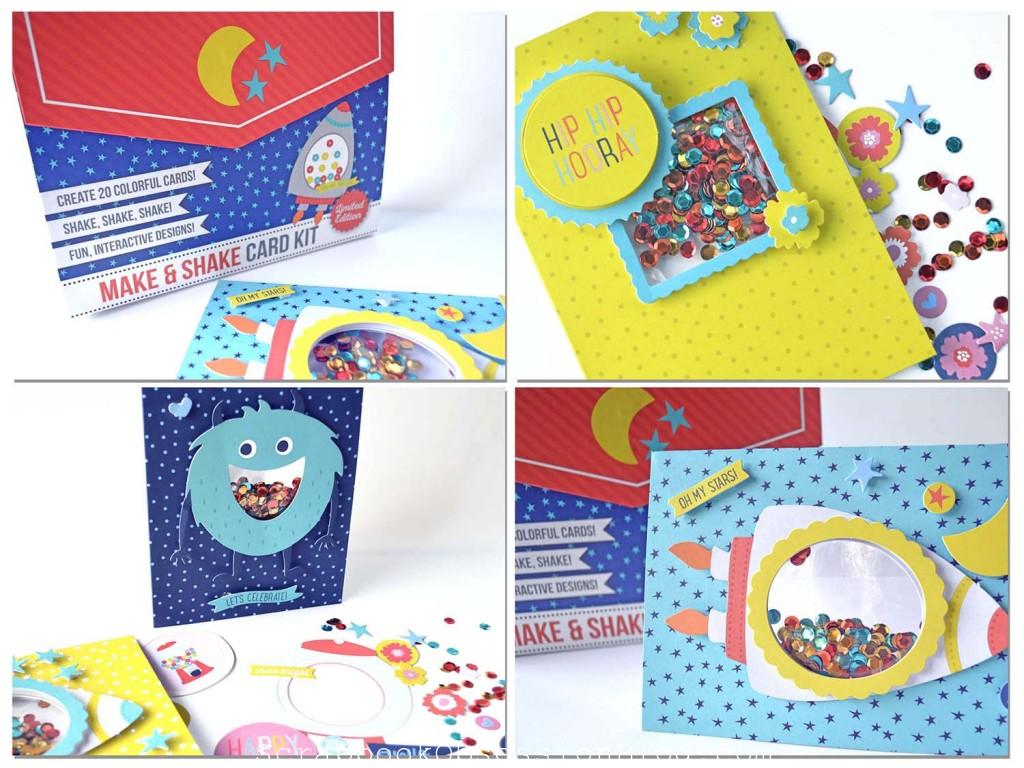 "As a side note, this kit is exclusive to the CEO kit so if you want to make and shake, you'll need to buy the Anthology CEO kit! [That's the big kit you purchase to be a CEO; it costs $499 but you receive a kit exceeding that in value which you can use for yourself, use as a demo, or re-sell for full retail and make a profit].
. . . Remember, you're not seeing everything, just a little peek at what you'll find in these kits. Also, there are limited quantities of each kit, so once they are gone, they likely won't be ordered again, so make sure you order your favorites as soon as they are available."

On the conference call I participated in, there was a Q&A panel where it was confirmed that the:
– cardstock is 12×12 (no 8.5 x 11)
– products are acid-free, lignin-free, buffered, and archival safe
– embellishment types will vary from kit to kit
– the kits will all be around the same price point

If you want to follow along on your own, make sure to check out the HERITAGE MAKERS blog and LISA BEARNSON's blog. Also, you can subscribe to this blog, join my free newsletter (both in the upper right sidebar), and follow me on TWITTER and PINTEREST.
I think what I'll do is post on Twitter/Pinterest with the sneaks from Monday 08-03-15, then post them here along with Thursday's on 08-06-15.

So far, I'm loving the clean look, bright but not too bright colors, and included storage solutions. What are YOUR thoughts on what you're seeing of "Anthology"?