Well, the E-Bay'ers are going to be ticked. You know, the ones who saw the frenzy for these tapes that were sold in such small quantities at Michaels, so they're selling for 3 to 4 times retail. Yeah, those ones.
Because I heard online that Michaels stores will finally be getting more of these tapes, perhaps due to customer requests!
If you're wondering what I'm talking about, it's these (clickable links):
Color Splash Watercolor & Word Washi Tape Tube By Recollections
Color Splash Washi Crafting Tape By Recollections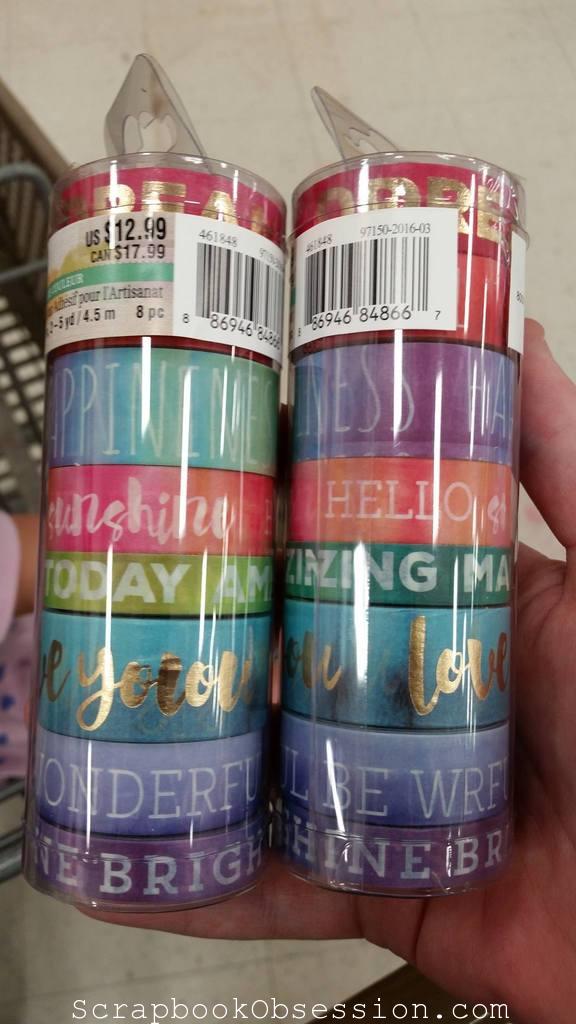 Shout out to Scrapaddict702 for sharing this photo! (She's redsonic20 on IG; go check her out). I couldn't find one online because the images on the Michaels site (see links above) weren't shareable and all the ones from Etsy and Ebay listings had expired or weren't good quality. Sorry, I couldn't find a photo of the ombre ones but you can see them in the 2nd link to Michaels.com above.
These retail for $12.99 and of course with our handy-dandy 40% off coupon, that brings the price down to less than $8.00. While looking for photos to post, I saw them selling on E-Bay for $50!
I'm going to blame the Planner Girls for those wack-a-doodle prices because Scrapbookers simply don't get "obsessive" enough to pay that much for supplies! I mean, really (eye roll).
(And I'm totally kidding, by the way. I've done way stranger things than pay $50 for $13 washi tape in my day. Believe you me).
So keep an eye on your Michaels if you were hoping to buy these Color Splash washi tubes. They're on their way back soon!