Here's a round-up of some cool scrappy things I saw this week and want to share with you!
– As a scrapbooker AND a huge fan of Major League Baseball AND Red Sox fan, I absolutely loved THIS article about sports scrapbooking. This was my favorite line:
Among the hidden truths of a scrapbook . . . is what it reveals about its maker. It not only tells the story at hand but also one about the hand who crafts it.
Pretty profound for a non-scrapper :) Isn't that exactly how you feel? The things you leave out can be almost as important as the things you include.
– Are you looking to sell or donate craft supplies? Check out CreativeResale.com. I didn't see much in the way of scrapbooking supplies so you'd corner that market if you have anything to list :)
– I find October Afternoon's blog so inspiring. Their latest is a post by Mou Saha – look at this gorgeous page: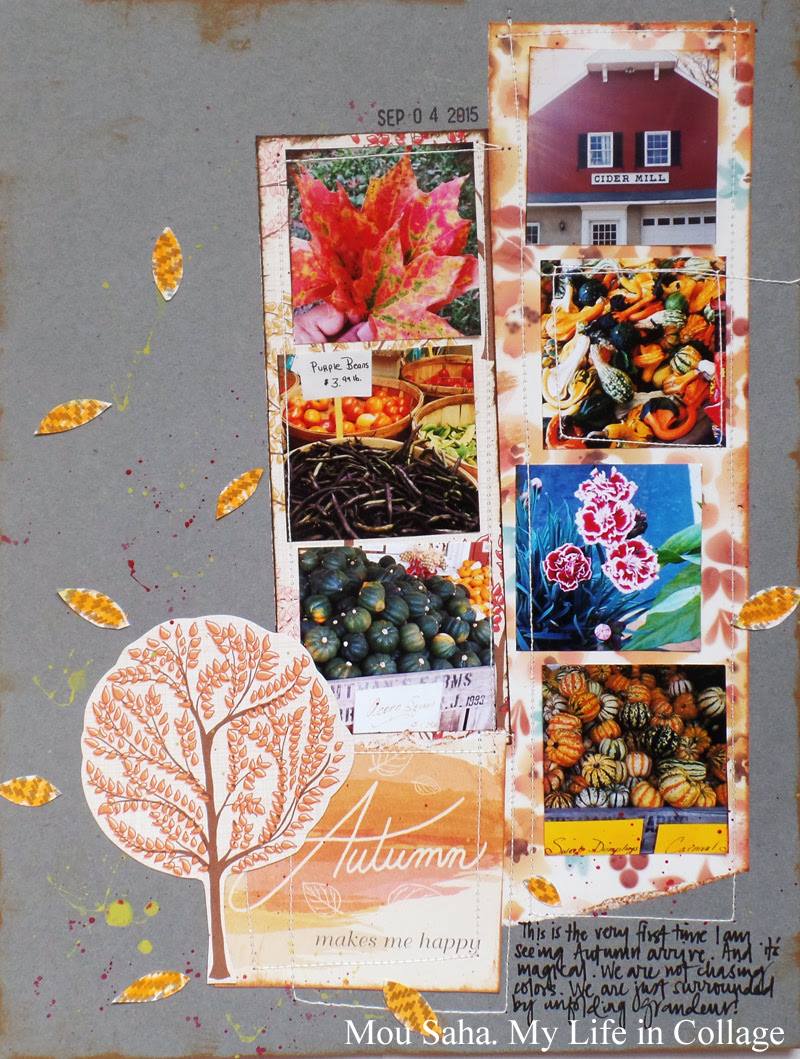 *LAYOUT BY MOU SAHA for OCTOBER AFTERNOON
As much as I love OA products, I have to say it's the amazing, colorful, diverse photos that make this layout for me. I love how she anchors them with the patterned paper and the tree but then gives the layout movement with the falling leaves and splatters. Great job, Mou!
– I have a partial Project Life kit available. It's a bunch of 3×4 cards from Heidi Swapp's "Picturesque" line. You can see more info HERE. Much cheaper than buying the whole kit and you don't need 10,000 cards anyway :)