I just wanted to write a quick update to my stated goal to reach 200 sign-ups for my Scrapbook Obsession Free Newsletter by Valentine's Day (02-14-16).
Welllll … I didn't make it. Almost, but not quite. I have 194 newsletter subscribers. I'm not gonna' cry; that's still pretty darn good for a something I started only last fall.
I don't know if you're interested but I'm also going to share what else cheered me up: my other social media stats. Since I last updated my social media tracking spreadsheet on 11-09-15 (3 months ago), everything has increased:
Blog Followers: 704 to 713, increase of 9
Bloglovin' Followers: 142 to 155, increase of 13
Newsletter Sign-Ups: 162 to 194, increase of 32
Periscope Followers: 383 to 746, increase of 363!
Twitter Followers: 222 to 252, increase of 30
Pinterest Followers: 856 to 952, increase of 96
Facebook Page Likes: 105 to 231, increase of 126
Facebook Group Members: 57 to 85, increase of 28
I even had increases in Twitter (+28) and Pinterest (+15) Followers for my sister site OrganizedScrapbooking.com which I haven't been able to spend ANY time on.
All that made me feel pretty good, and okay about not reaching my newsletter sign-up goal. I'm making progress in building the ScrapbookObsession.com site, getting the word out, and letting scrapbookers know I'm here.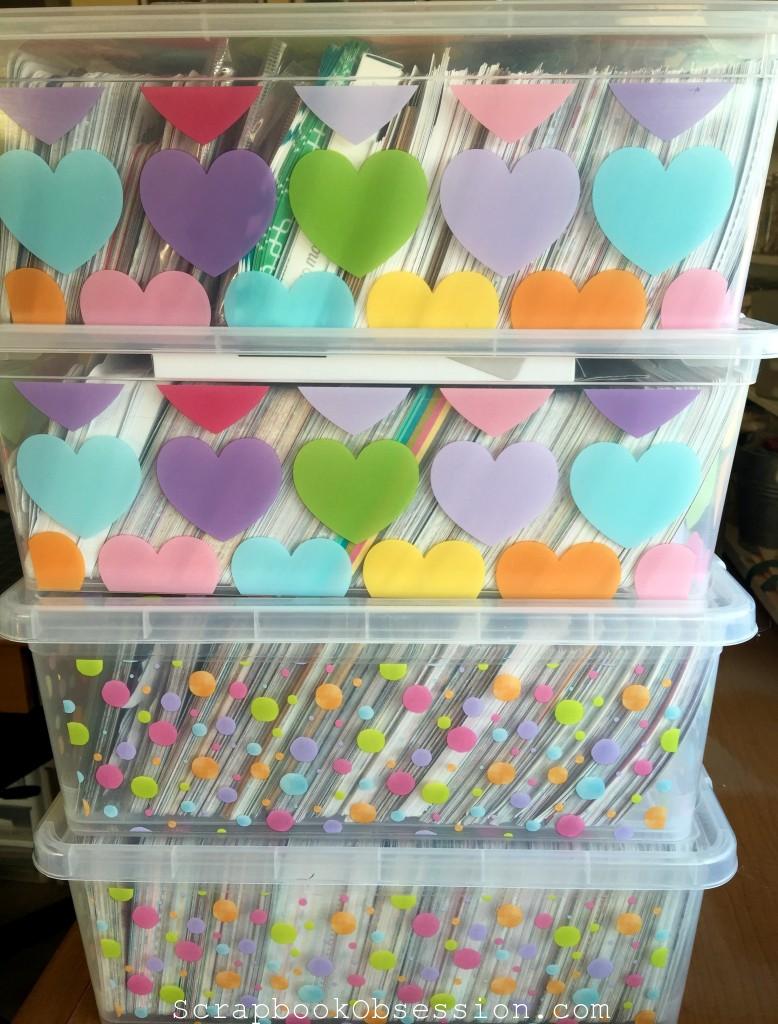 There are all kinds of things bloggers do to increase their blog and social media followers, including using scheduling programs, joining group Pin boards, guest blogging, etc. – all of which I'd be doing if I had time, LOL. But all of THIS growth has been "organic reach" – except for anyone who came my way because of a 7-day Facebook ad I ran in January for my Simplify Your Scrapbook Space class.
I know you guys share my posts, mention my site on message boards, and more. I'm so grateful! That's my favorite way to get new readers because it means you believe in this site and our community here. Thank you so much!
Have a great day!
PS: If you'd like to follow me any of the places I mentioned above, they're all clickable links. Hint, hint …