It's pretty fun working for Youngevity. They do giveaways almost daily on their Facebook page and lots of times all you have to do is Like or Share something.
I Love Free Stuff!
Last week, Michelle Wallach (the founder's wife) offered up the brand new "Memory Keeping Idea Book Fall/Winter 2015" just for leaving a comment. Luckily, I got in under the wire and this is how I received it!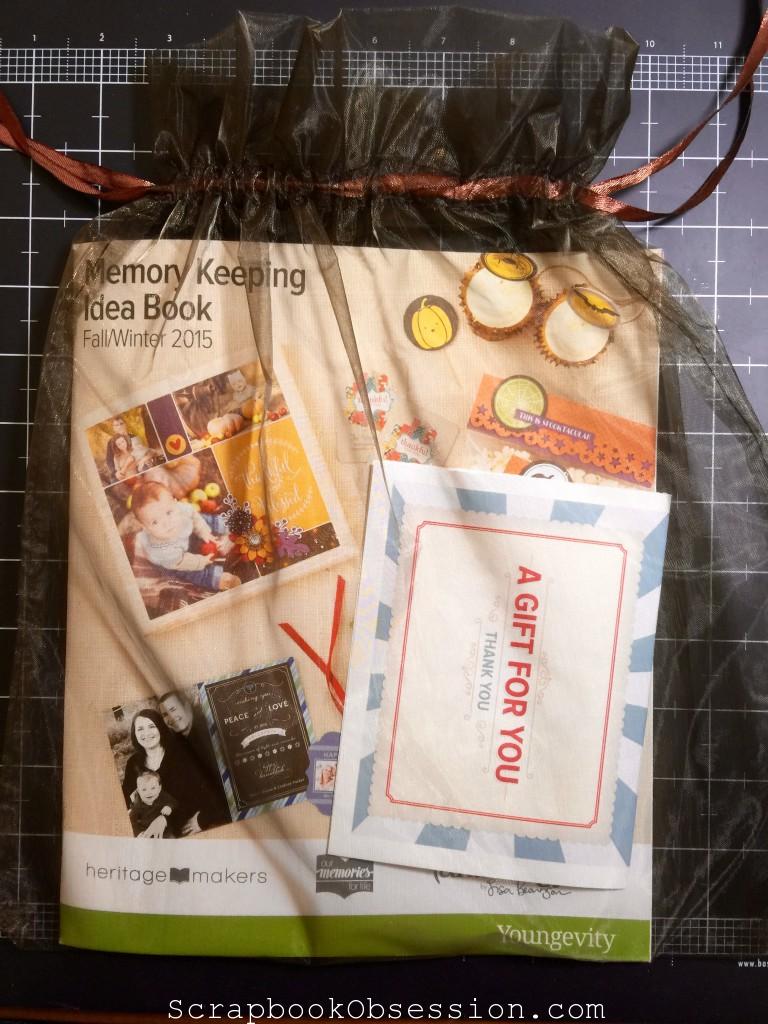 Not only was it in the pretty gossamer bag but it smelled delicious! I don't know how she did that, LOL. And there was a cute card that said, "Thanks for your love & support for Youngevity!"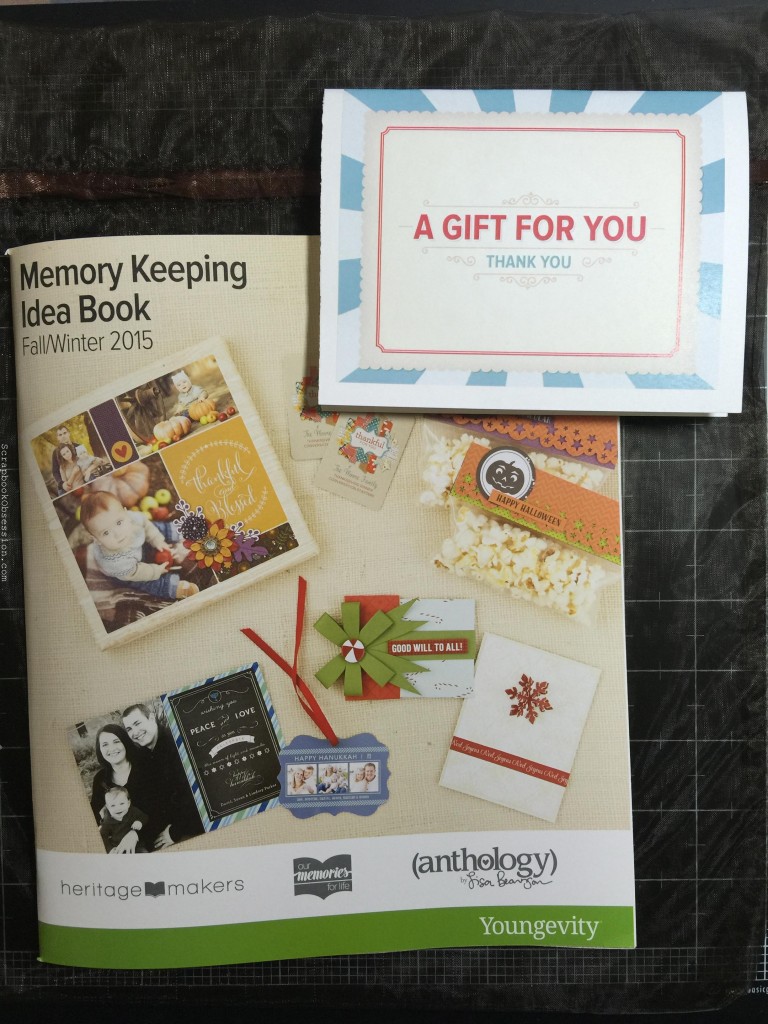 I wish I could post photos of this entire yummy catalog and idea book for you! It has all the fall and winter lines not only for Lisa Bearnson's new "Anthology" line, but also for Youngevity's existing scrapbooking lines called "Our Memories for Life" (paper) and "Heritage Makers" (digital).
Youngevity Memory Keeping Idea Book – Fall/Winter 2015
I couldn't resist showing you all the sneaks into the November "Anthology" kits. I'm just a SQUEEEEE bit excited to see them!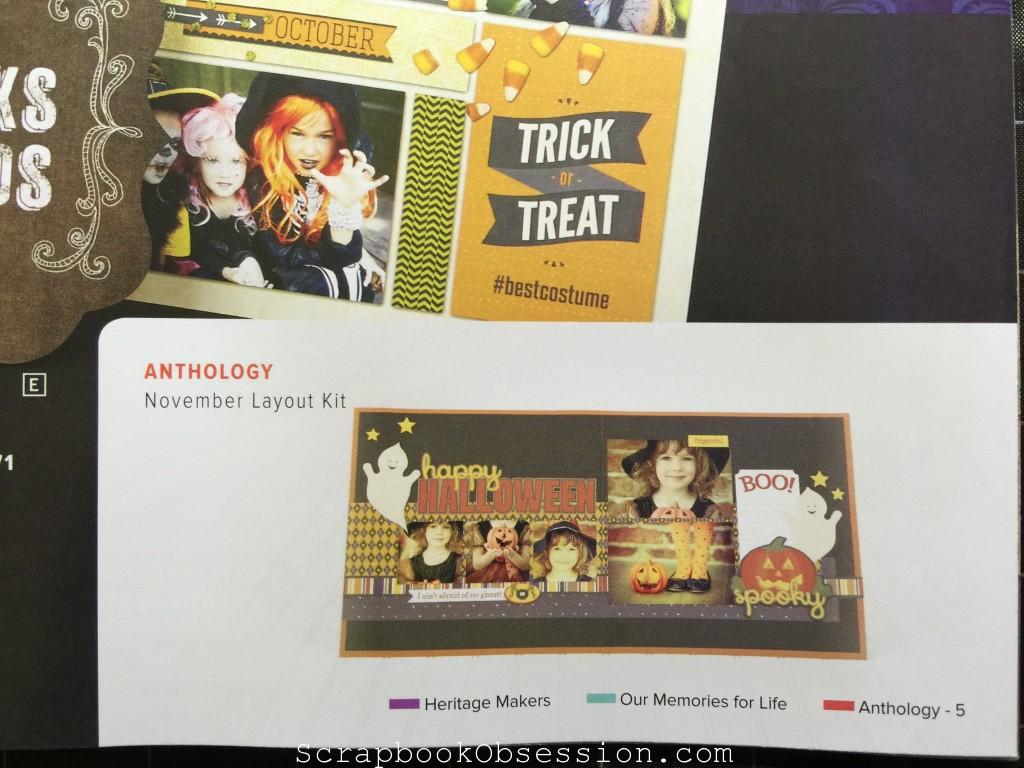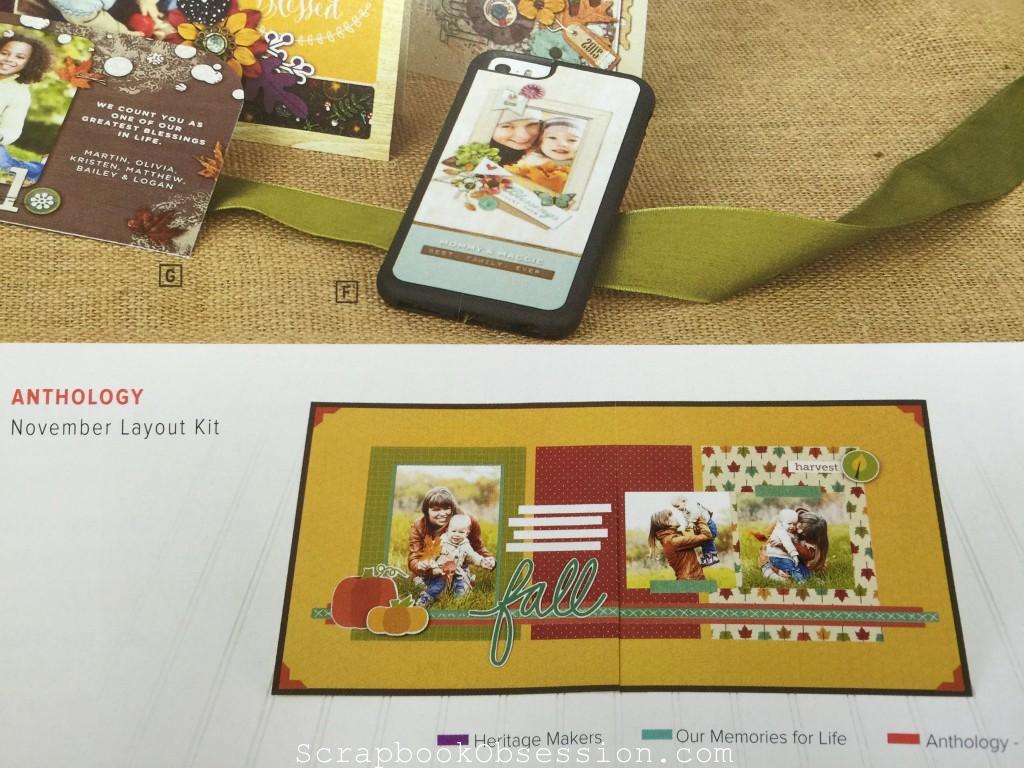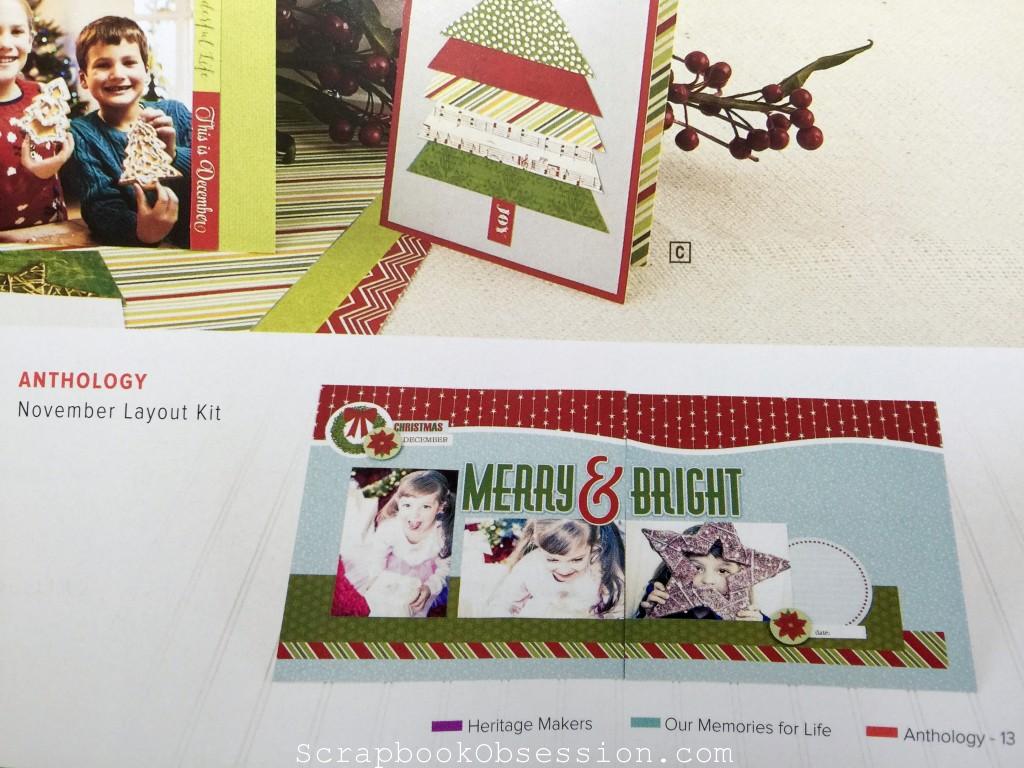 *Note: This was a misprint. It's actually the NOVEMBER Nifty Gifty kit :)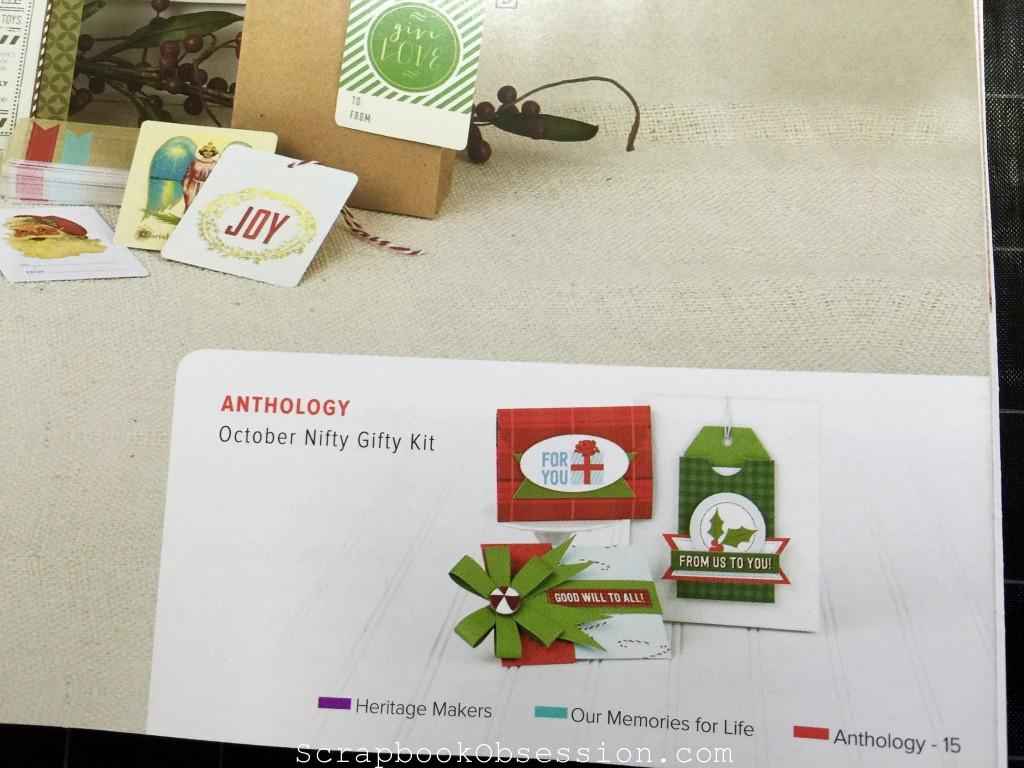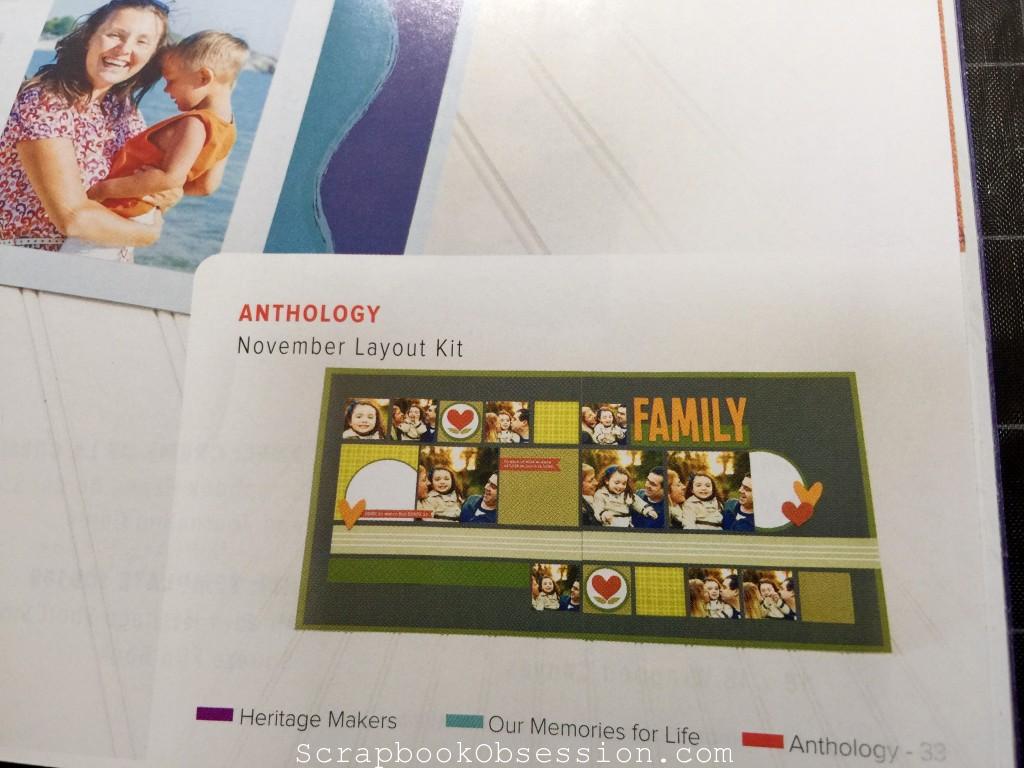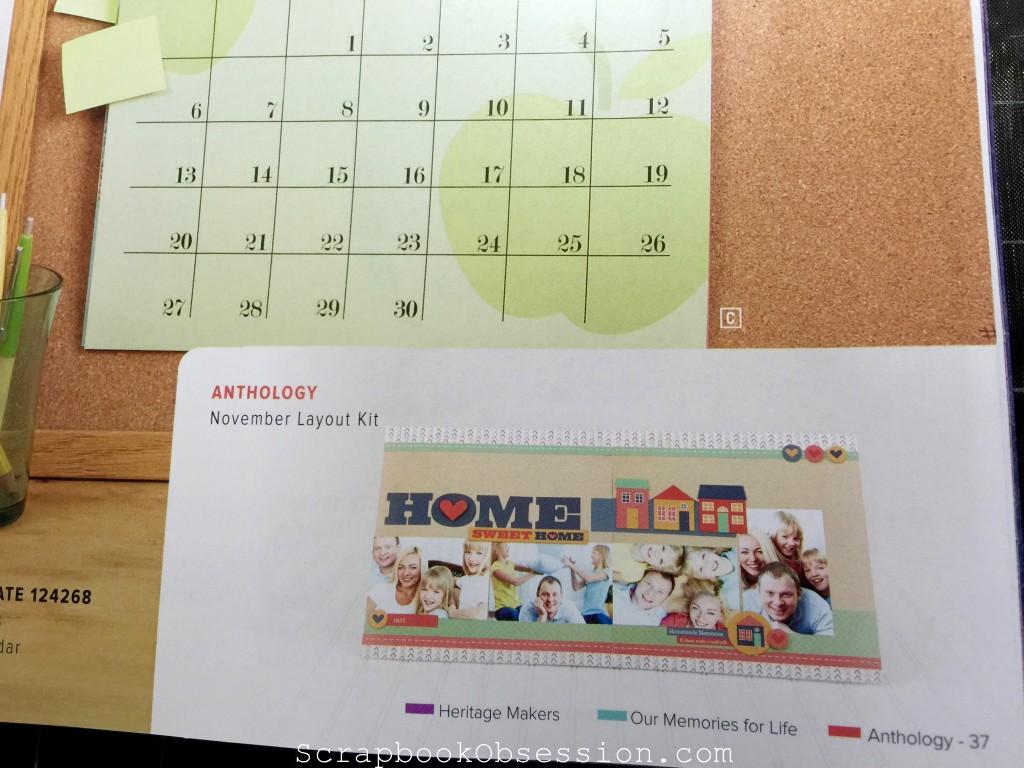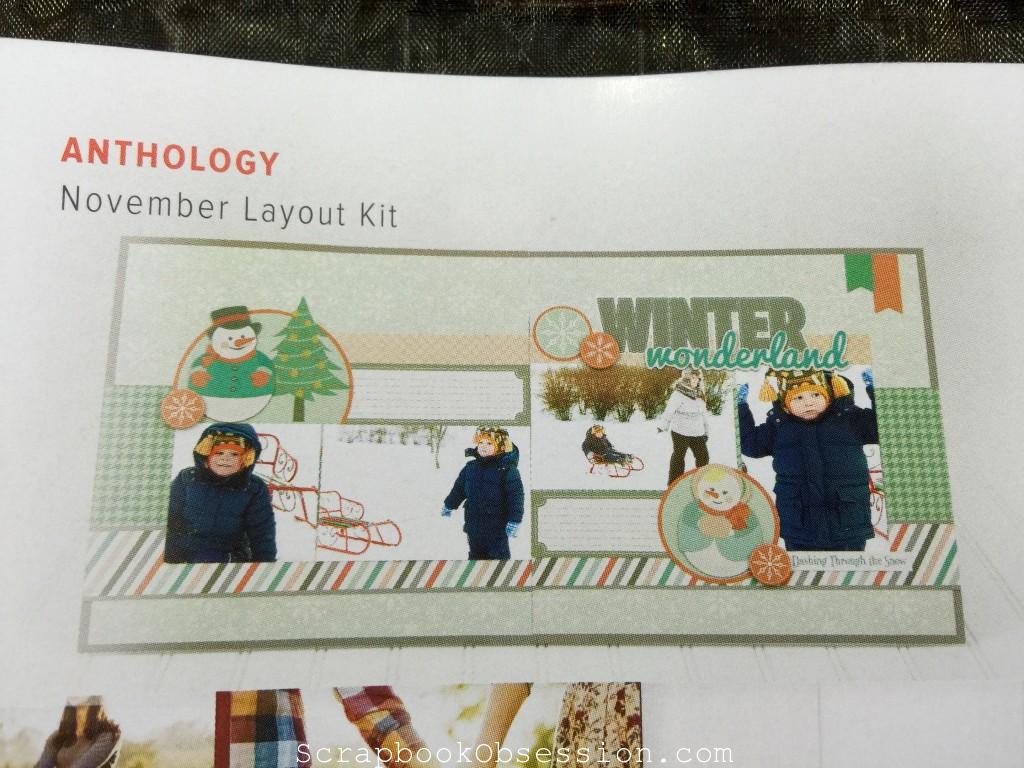 Aren't all those layouts cute! I especially love the "HOME" one 2nd from the bottom. In fact, I like what I see so much that I canceled the October kits I had in my auto-ship (going out 10/25) and decided to replenish my Tangy Tangerine multi-vitamins and ASAP weight loss drops THIS month, so I could spend all my auto-ship budget on these November kits NEXT month. October = health, November = SCRAP!!
Other features of this idea book:
– Glossy color photos throughout. It'll remind you of the good ol' days of flipping through a scrapbook magazine
– Great ideas for layouts, home decor projects, gift ideas (Christmas is getting close!),etc.
– Clear explanations of how to create Heritage Makers projects, how to place orders, and how to be a consultant*, if that interests you :)
*Make sure to sign up under me (Erika Friday / 101433514) so I receive credit for referring you and you get to be on Team Lisa Bearnson!
WOULD YOU LIKE A COPY OF THE ONLINE or PAPER IDEA BOOK?
You can see it online right HERE!
If you'd like a paper copy of the idea book, I'm selling them.
They cost me $40 for 10 – or $4 each. Postage within the US will be $2-3, so $6-7 per copy. I wish I could afford to send you one for free but I just can't, at least until my "Anthology" business is selling more.
Would you like one? Just $5 including postage (within continental US). If you then place an order through me (Erika Friday / 101433514) and let me know, I'll refund your $5 via Paypal. (you have 60 days after your idea book purchase). Sound like a plan?
My Paypal is: erika(at)scrapbookobsession.com
Whether digital or paper, I hope you enjoy the "Youngevity Memory Keeping Idea Book"!