First of all, what is Notions? They're "the world's largest creative arts distributor." Companies like Notions are kind of a "one stop shop" for scrapbook stores where they can order products from multiple companies at once – as opposed to placing a separate order with each manufacturer.
For instance, a scrapbook store could get the new lines from 4 different companies at one time as opposed to placing separate orders with those 4 companies.
Here are some of the scrapbooking items they carry.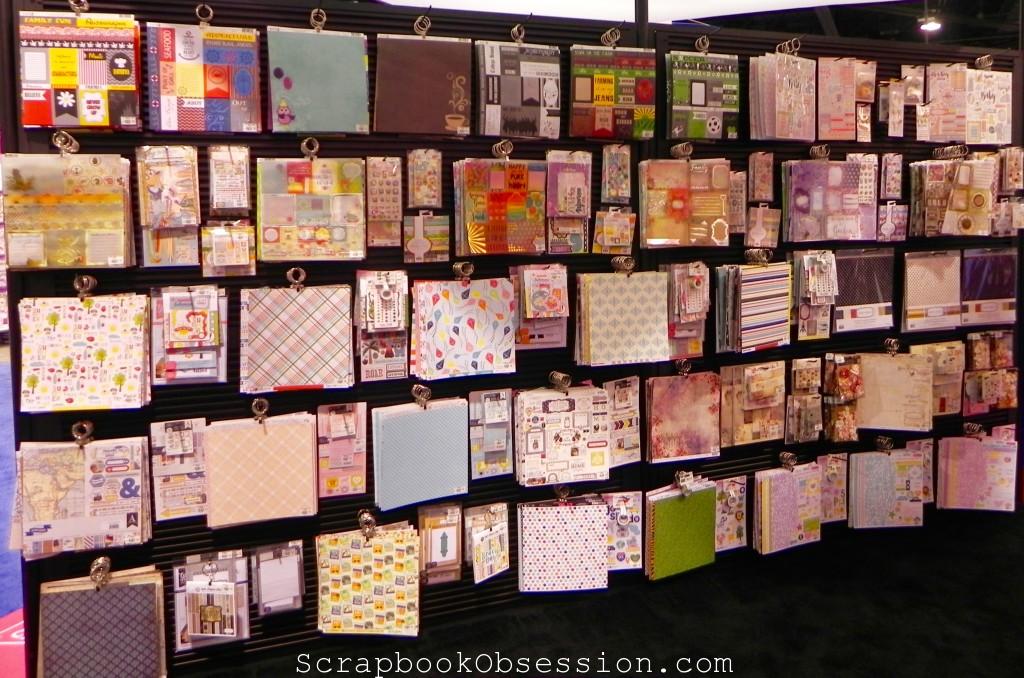 I visited the booth and spoke to Jim Spicer, Sales Account Representative. He told me about Notions and how they're a benefit to scrapbook retailers.
I asked him how business was going and he said that Notions is expanding their warehouse space. They've been in business for over 75 years and currently have over 150,000 products in stock. Keeping in mind that Notions serves all creative arts, not just scrapbooking, I think it still bodes well for our industry, don't you?
Jim was kind enough to pose in front of another scrapbooking display :)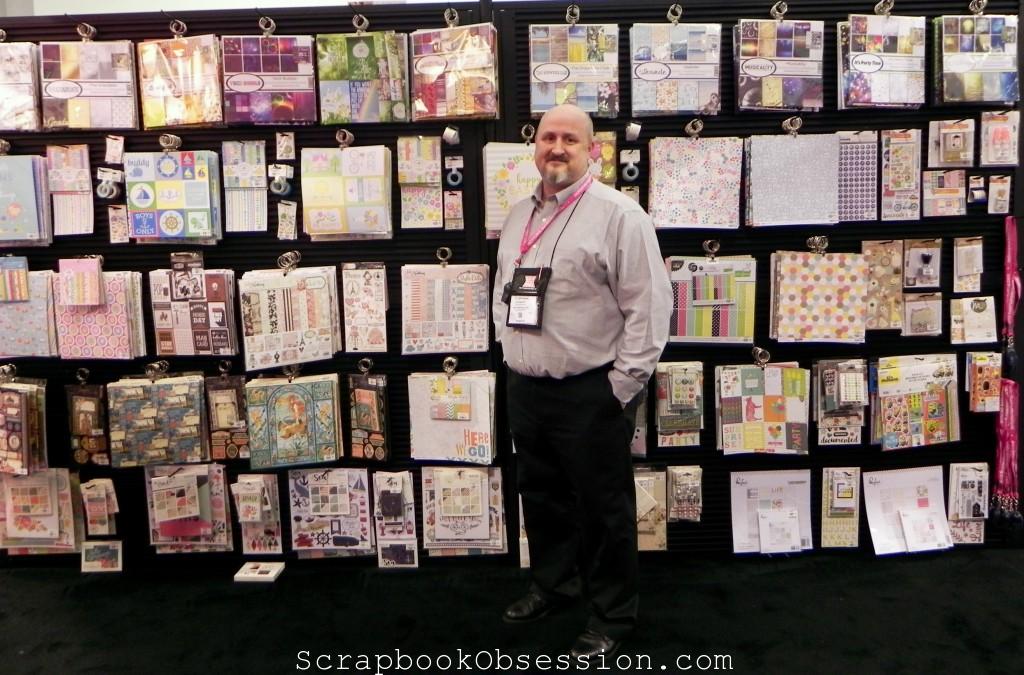 We had a great conversation about the crafting industry, including trends, diversification, etc. He said one of their most popular items for all markets is adult coloring books.
I asked Jim if he felt the scrapbooking industry was still declining or if it had leveled out. He said he doesn't see the industry decreasing, just diversifying and spreading out into more areas – like coloring books, planners, art journaling, Bible journaling, etc. For example, we talked about the "Illustrated Faith" line by Bella Blvd.
It was great speaking with someone who has such a wide view of all the crafting industries and beyond.