Did you see my last post about a recent trip to Michaels? It was the first time I'd shopped there in a while so of course I had to do some damage.
Here's a photo I took in the store while "in progress" of shopping. I thought it was funny that I had a color theme going :)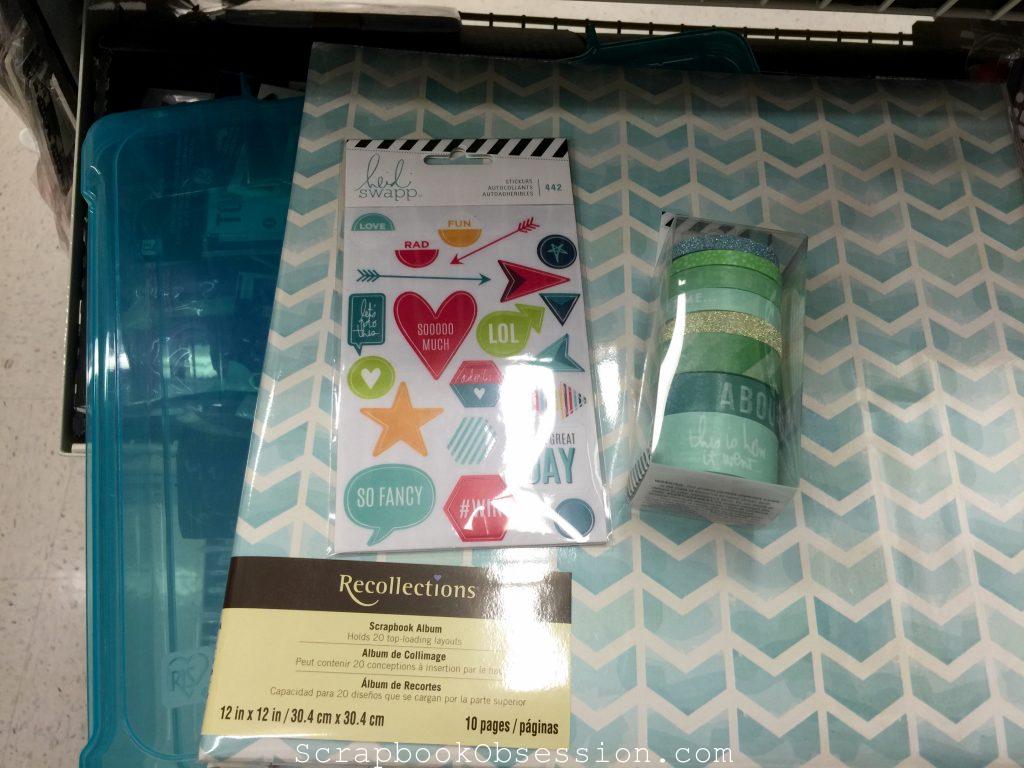 I ended up putting the washi tape back for another time because I found the MAMBI Happy Planners on an island in the back of the store. Here's what I actually came home with (you can't see it but the teal-colored Iris bin is still under there, lol):
The 12×12 Recollections album was too pretty to pass up. I love sea blue, watercolor, and chevrons. I scrapbook these days using D-ring albums by WRMK so I really didn't "need" this album … but I wanted it. Ha! Now I need an excuse to do a theme album.  Hmmm, beach photos maybe? Only $3.99.
All the Heidi Swapp "Insta" products were 40% off. I got these super cute clear stickers. I love these because you can put them right onto your photos, on the outside of your pocket page protector, or on your layout. When you take them off the sticker sheet, the colored parts are more transparent than you'd think by looking at them (which I like).
The Iris cases were not on sale and I've only bought clear ones so far because I like the consistency of look in my scrapbook room. But again – couldn't pass up that pretty color. My "30% off every regular priced item" coupon was applied.
The MAMBI Happy Planners were not on sale either – bummer. And this large 8.5 x 11 size isn't cheap: $34.99. At least the 30% off coupon helped. I'll be looking online to see if I can get some add-on pages. This planner goes from July 2016-December 2017 so I have a little time to "get organized." Eh? See what I did there?
Changing gears, here's just a pic of some cute stuff in the dollar bins at Target: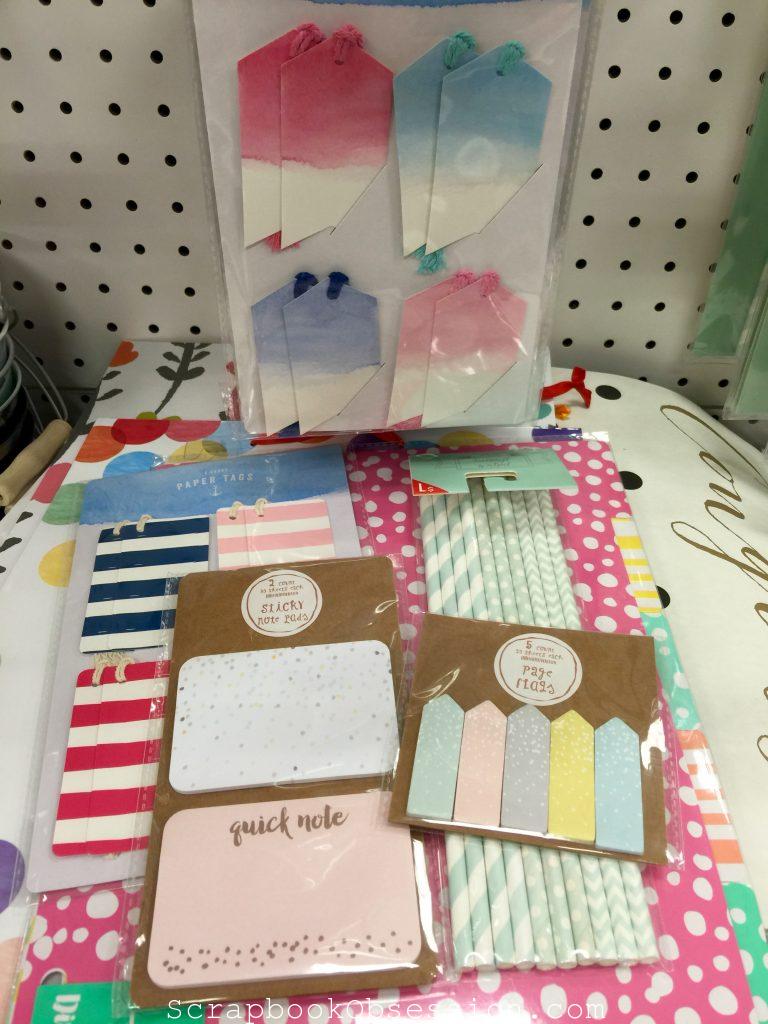 I didn't get anything but thought you might like to see some of what's there.
As a total side note, I got these pretty binders recently for my home office. The two multi-colored ones on the left were from Walmart. I can't remember the price but I think they were under $5 each. The periwinkle blue binder and write-on page dividers were from Staples. My fab photography skeelz cut off the tabs on the right but you can see on the insert sheet that they have a half-pocket and are cute colors like lavendar, yellow, and green.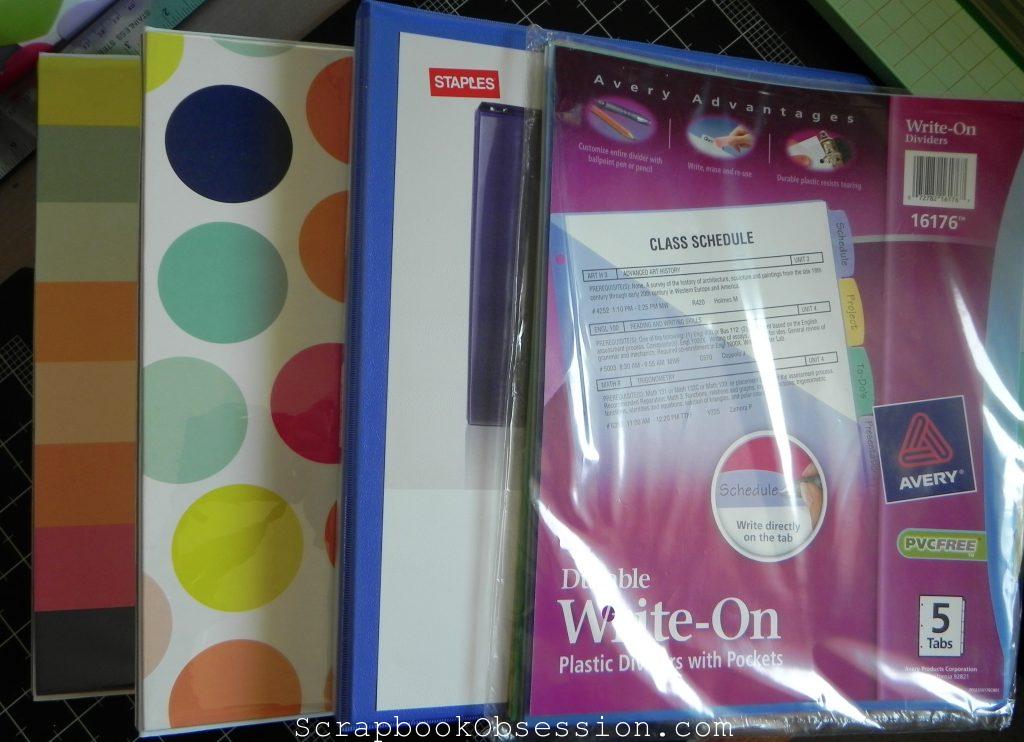 Happy Shopping!