So my scrappy friend Janet shared this haul video where scrapper Tasha shared her recent finds from TJ Maxx.
What's crazy is that the fall and Halloween items that TJ Maxx is carrying – just came out! They include items like: Imaginisce wood buttons and dimensional stickers, Pebbles dimensional stickers, American Crafts Halloween tags and Details gold arrows and camera clips, and Crate Paper "After Dark" sequins, pumpkin Standouts, and Party Favor Bags, Elements spider brads, Pebbles enamel dots and 12×12 pad called "Boo". Most of the embellishments were $1.99 and the paper pad was $5.99. The Amy Tangerine "Authentic" roller stamp was $2.99.
So that set off a TJ Maxx shopping frenzy and my online scrappy friend Deb found all of this magical scrappy goodness at her TJM and Marshall's!
from Pebbles "Harvest" line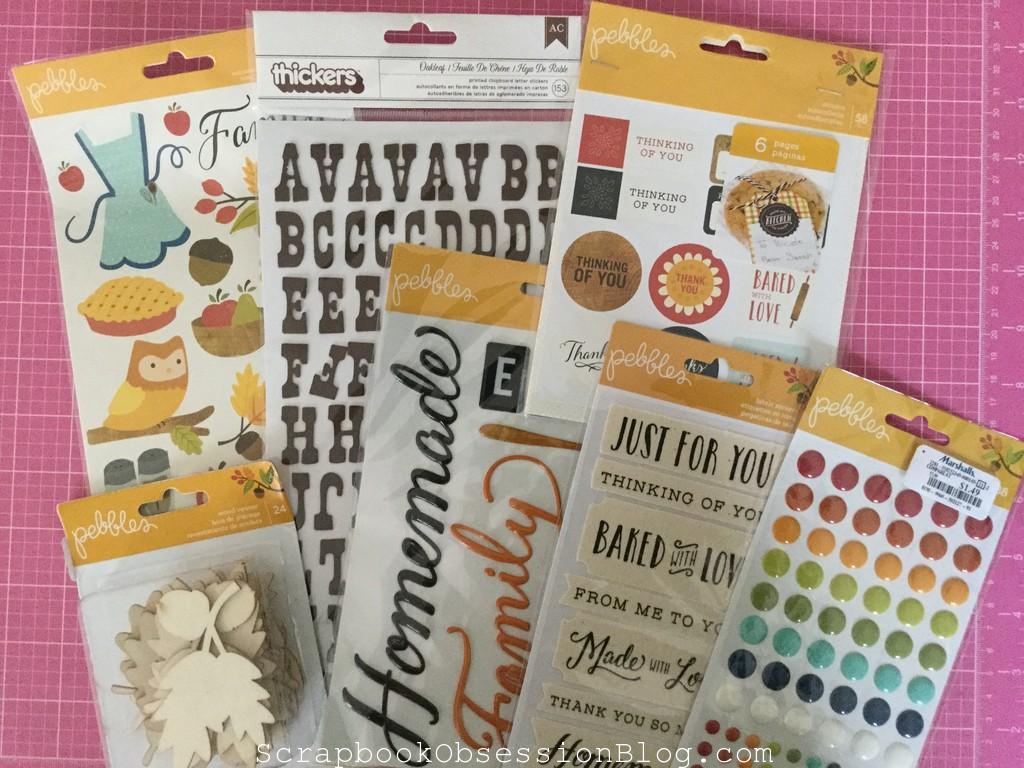 from Crate Paper "After Dark" line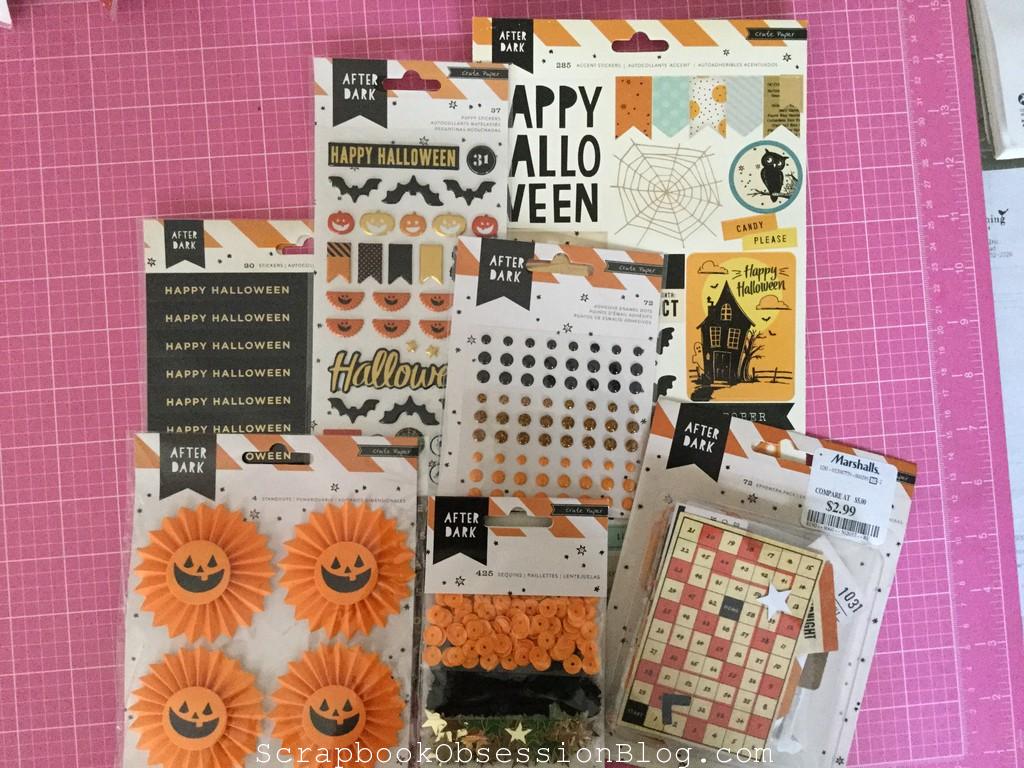 from American Crafts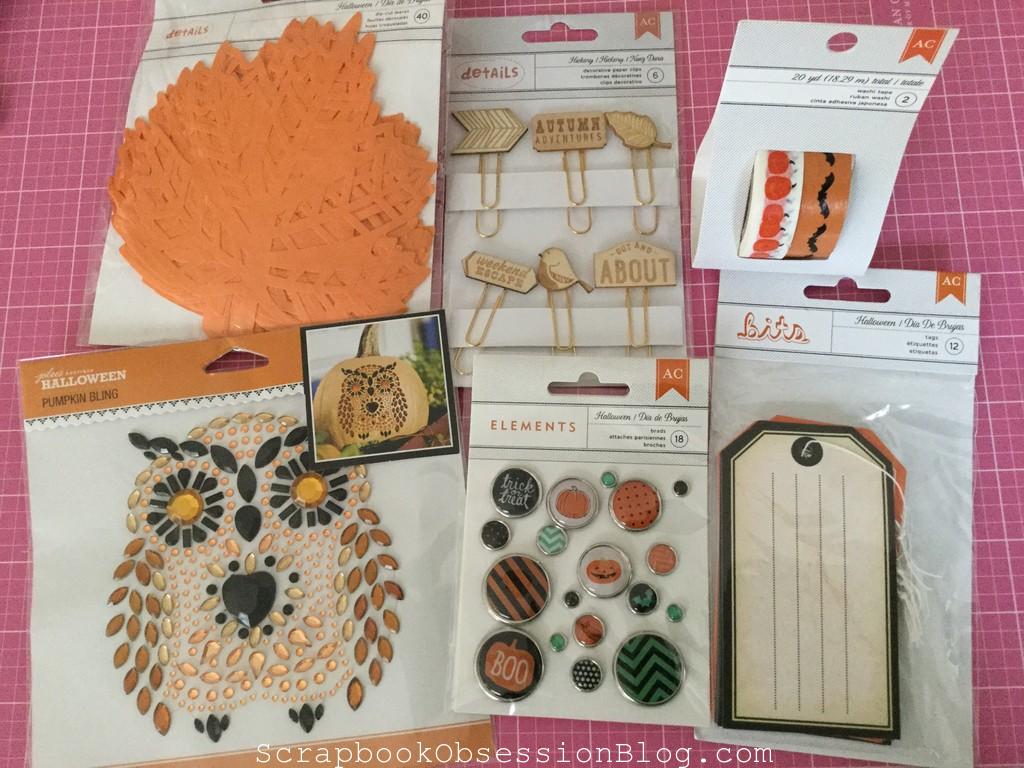 from Imaginesce "Give Thanks" line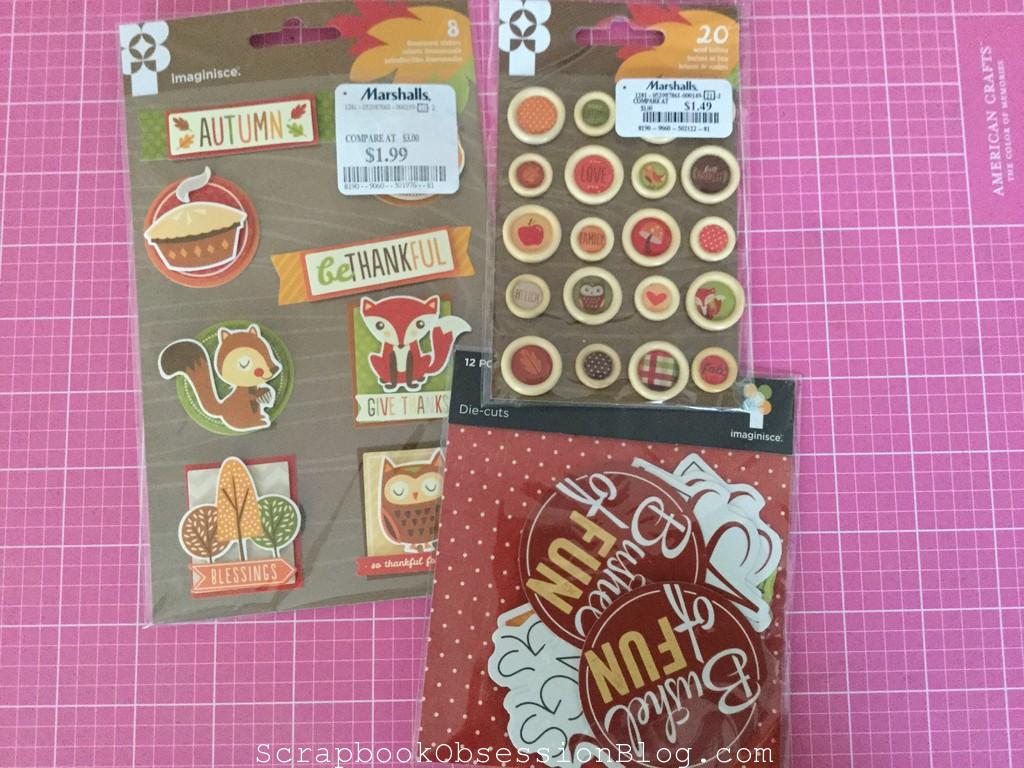 from Pebbles "Boo!" line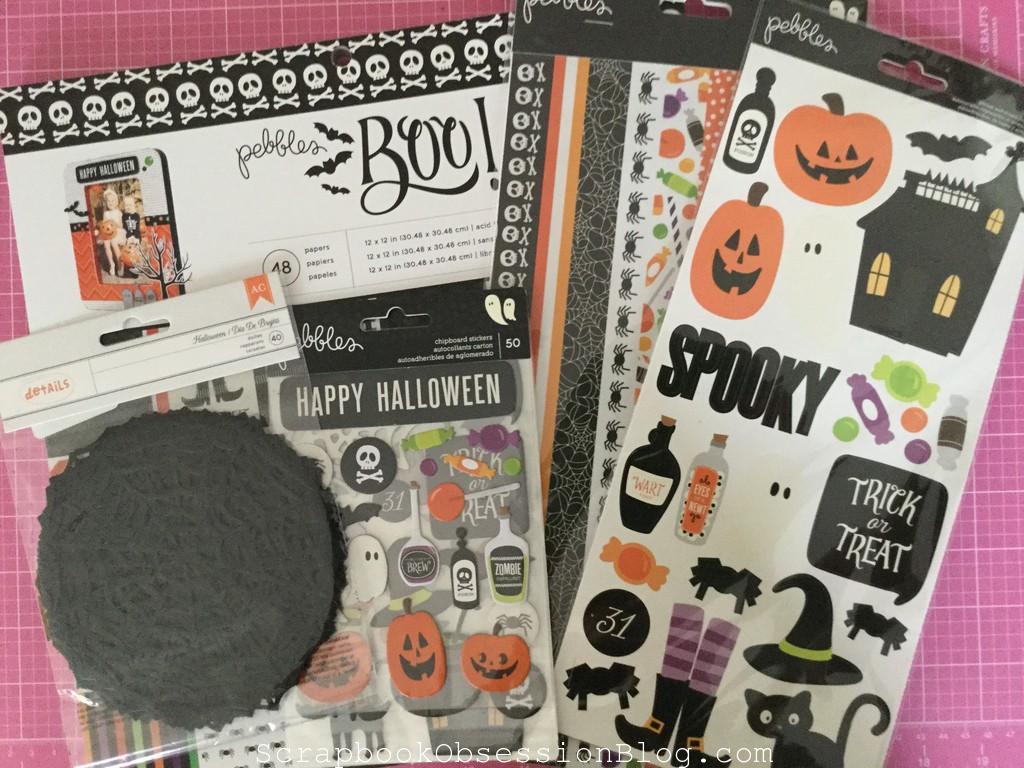 Alison found this at Marshall's: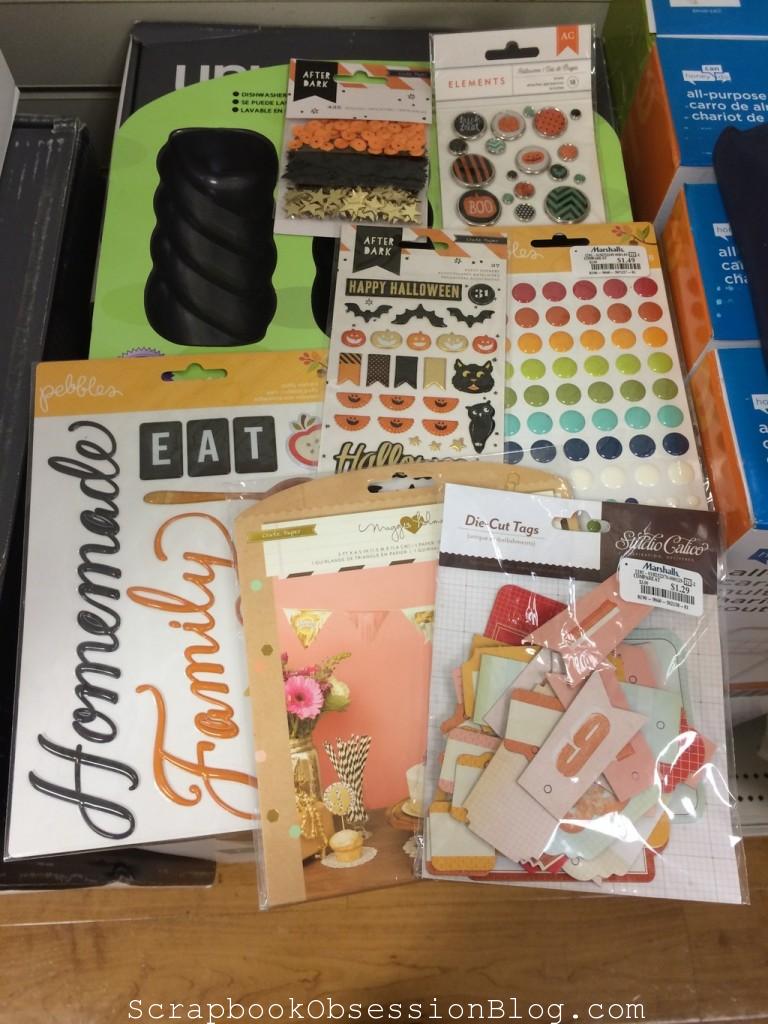 Heather got this at Marshall's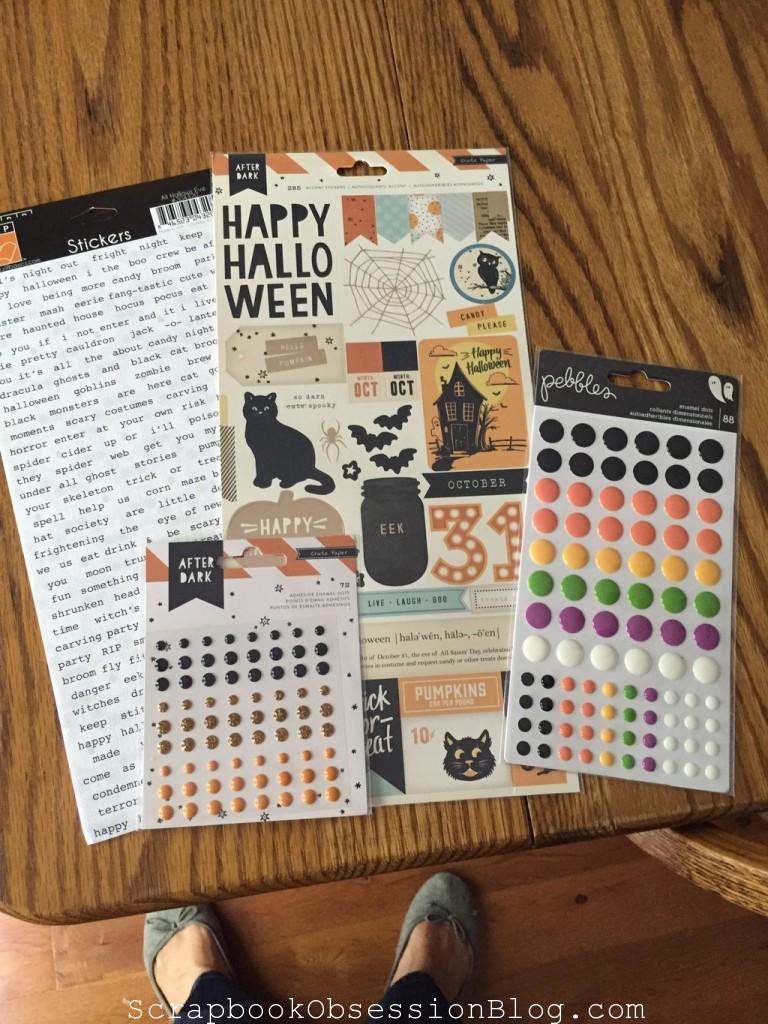 (Cute shoes, huh?)

Not that this will send you off shopping or anything, but hypothetically if you were looking for these things, try everywhere in the store. Sightings have been reported in the stationary aisle, the Fall/Halloween aisle, the checkout aisle, etc. I haven't had a chance to check my TJ Maxx yet (don't have Marshall's) but they don't usually get much and if they do, it lags behind everyone else.
At the same time we're cheering about the new stuff and great prices, I'm also hearing reports that some scrapbook stores that ordered the full new lines from American Crafts (who owns all these brands – Pebbles, Crate Paper, etc.) are only receiving bits and pieces. So interesting!
I did notice that Scrapbook.com has much of the Pebbles "Harvest" line, like these enamel dots I'm totally swooning over!
SB.com also has much of the Crate Paper "After Dark" line although several items are either on sale or out of stock.
Are scrapbooking manufacturers selling directly to the big box stores now right out of the gate? Are they giving them preference over local scrapbook stores? Or are the items available for a discount at these big box department stores seconds or damaged somehow? Maybe it's because these are super seasonal items that have a short shelf life, so to speak, so AC wants to sell them in the most expeditious way. Who knows?
As a kind of side note, I noticed that Lisa Bearnson's new line "Anthology" (for which I'm a consultant) includes some American Crafts and WRMK items packaged as Anthology – the 12×12 album, the pillow box punch board, and the tropical textured cardstock stack. I'm pretty sure the 6×8 album is re-branded Simple Stories, too.
Overall, it seems the American Crafts umbrella is very diversified and, while I feel badly for scrapbook store owners, I can see the need to do that in today's scrapbooking industry. I'm not criticizing American Crafts because I don't know the facts but this just has me wondering: Have discount department stores become the new local scrapbook store? Will we continue to see brand new lines at prices lower than wholesale at these stores? Or will things go back to the normal way of local and online scrapbooking stores having new lines exclusively for a while before the discount stores get them?
Your thoughts?