The source of much future scrapbooking….idn't he cute???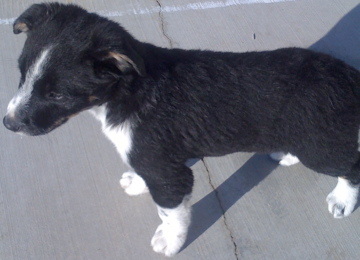 He's a 2-month-old Border Collie/McNab that we picked out on Christmas Eve, and picked up today. The whole family is swooning in love with him….
ETA: I'll post better pics of him soon, I was just so eager to show him off. He's sleeping in a dark corner right now…..shhhh….it's the first time he's stopped all day. But I'll get a face-on picture tomorrow and post it!