Or there's gonna' be soon, anyway!
Back in June, I saw Becky had Tweeted this: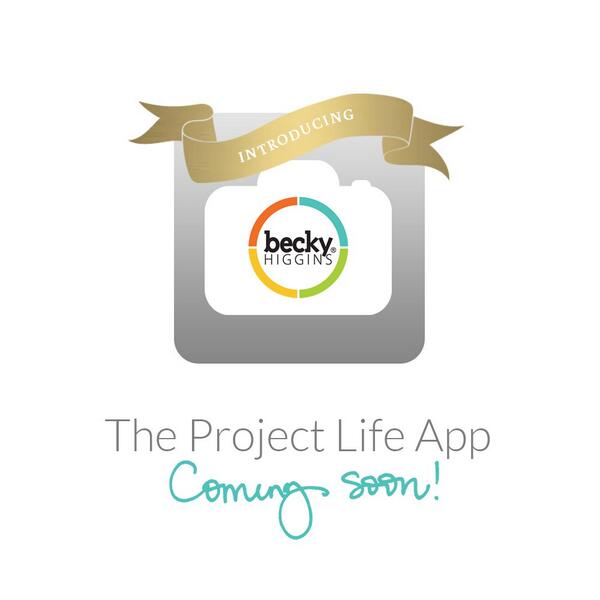 I've been waiting for more specific news and it appears the time has come! I saw this on Twitter tonight from @BeckyHigginsLLC:
Guess what? The #ProjectLifeApp isn't just for square pages. We will help you with those 4×6 prints too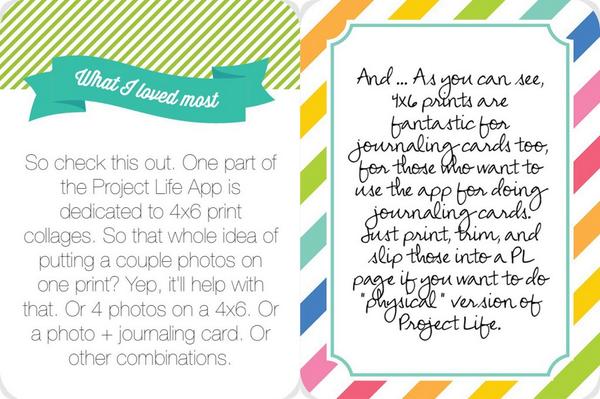 Want to put several images on a 4×6 print? No more tutorials! Just do it in the soon-to-come #ProjectLifeApp!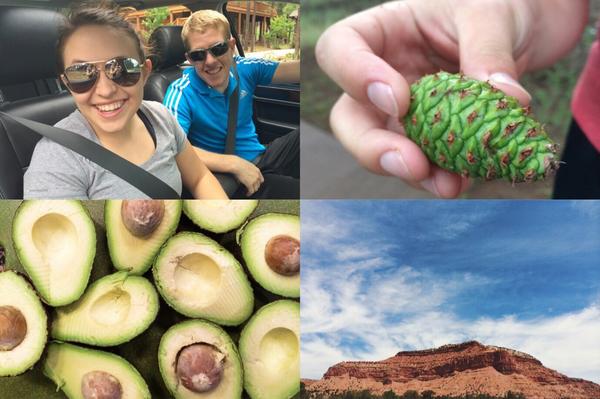 PS – My everyday handwriting font is built into the #ProjectLifeApp as a font option. We whipped that up especially for the app.
You can see more about the "coming soon" Project Life app on Becky's blog right HERE. One of my favorite quotes from that page is this:
Oh – and the journaling? If you have Siri on your iPhone, you can even add the journaling that way! Ummmmm… yessss!!! That's one of my favorite features. Thank you Apple for that beautiful technology!
OH MY!
Becky and the gang just made this Project Life scrapper and iPhone owner a VERY happy girl! The ability to:
1. Do photo collages you can easily print right from your phone, even including a journaling card.
2. Journal onto PL cards . . . from your phone . . . using Siri . . . while you're waiting in the car pool line – or just want to get memories down while they're fresh.
3. Use Becky's handwriting as a font – which I love!
What do you think? Are you excited about the new "Project Life" iPhone app?!?!?