Hey peeps! Hope you're having a wonderful Sunday fun day. Around here, it's catching up on work and housework after a crazy week.
In this post, I talked about setting a goal to reach 100 subscribers to my new Scrapbook Obsession Free Newsletter. As of that post on Wednesday 05-27, we were at 80 subscribers and I asked for your help in getting to my goal by the end of today. Boy, did you come through! As of now (Sunday noon PST), we're at 88 subscribers – whoo hoo!
Y'all were kind enough to sign up and/or spread the word via social media and it worked. Thank you, thank you! Thanks Donna, Tracey, Teri, Gail, Kat, Machelle, Sherrie, and Kathy for signing up :) Newsletter goodness coming your way soon . . .
Just 12 more . . . can we do it today by midnight? Would creating fake e-mail addresses myself and signing them up count?? Nahhh, that would be cheating. I want real friends not fakies, LOL. And talking to myself would be no fun. I want to reach out and connect with YOU.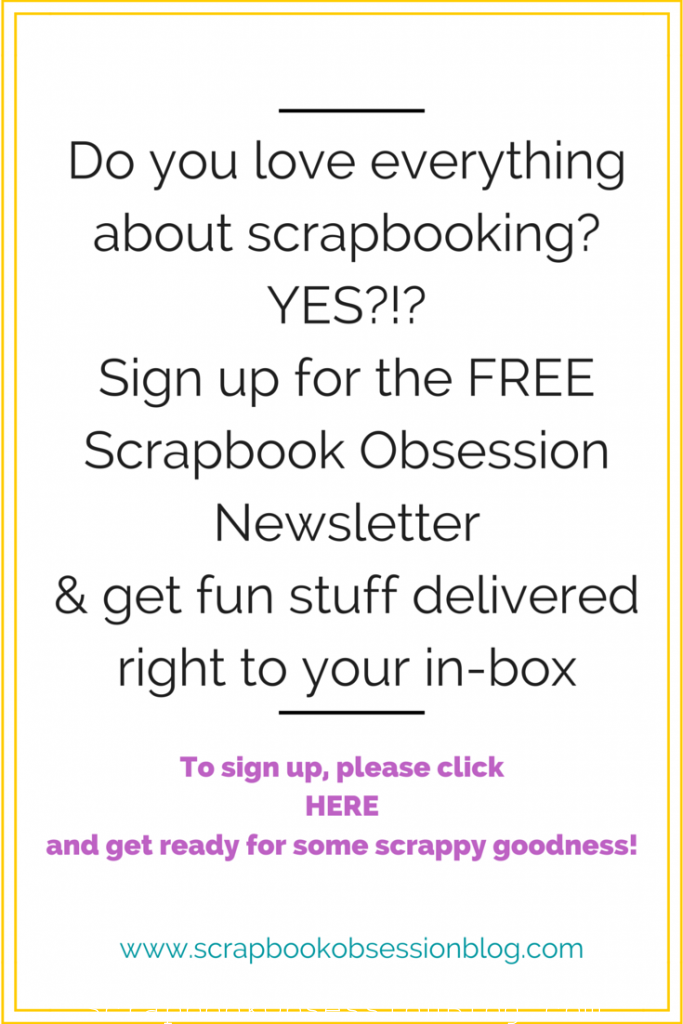 So if you haven't signed up yet, I hope you'll do so today. And please share this post via social media, too, using those handy share buttons at the bottom. Or hover your cursor over the image above to easily Pin it!
Talk soon!
ETA 05-31-15 1:55pm: Monica and Hollie, thanks for signing up!
ETA 05-31-15 6:45pm: Terri, Kelli, Cathy, and Linda, you rock! Just 6 more to go . . .
ETA 05-31-15 8:00pm: OMG, you guys – we're at 97!! Thanks so much Ilene, Maria, and Shirley :)
ETA 05-31-15 8:43pm: Yep, we did it!! Reached 100 newsletter subscribers before midnight PST. YAHOO!! Don't you just love when you set a goal and meet it?!?! Me too! I "literally" could not have done it without you. Wow. I'm so stoked. Thank you, friends ❤️ Now keep your eyes peeled for some newsletter fun :)