I found these at MICHAELS the other day and snatched up a few things. But first, here's the scoop: Me and My Big Ideas now has removable stickers that you can put on your laptop, cellphone, even your walls.
Laptop Stickers, Cell Phone Bling, and Wall Stickers
I bought the cute black letters with my 40% off coupon for my kids' bedroom walls; also these laptop stickers. I'm gonna' have to work the designs around the pretty apple on my laptop lid … but that's fine :)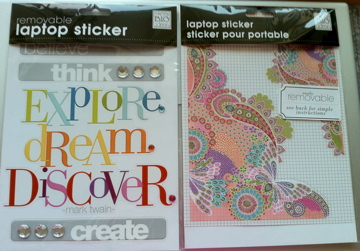 Here are pics of the endcap at Michaels that had the MAMBI stickers …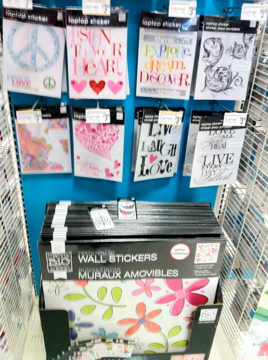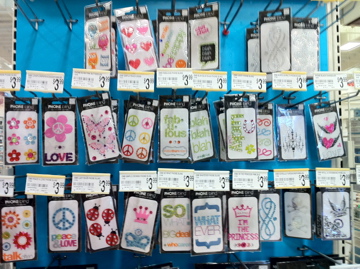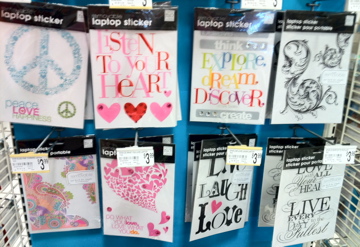 I'm not putting them on my computer yet … because I saw some on their website that I actually like better. I'm going to check my other Michaels and see if I can find them. If not, no big whoop … I'll just use the ones I have.
Have these made it to your Michaels yet? Do you like them? Get some?