Wanted to let y'all know that I won't be blogging for several days. Hey! Put down the tomatoes! I have a good excuse…I'm going to the Magical Kingdom…Disneyland, to be exact! In honor of that, some scrappy Disney goodness…
ARTICLE by LeNae Gerig called "Scrapbooking Your Disney Photos"
LINK to some Disney shopping at ScrapbookingWarehouse.com
An About.com ARTICLE called "Wanna Peek Into the Disneyland Scrapbook?"
Scrapbooking POEMS about Disneyland from Scrapbook.com
A RESOURCE for your Disney juicy gossip…TheDisneyBlog "by fans, for fans"
Two free Disney FONTS from scrapbookingfonts.com
More SHOPPING at mousememories.com
And, finally, my favorite…that rockin' Disney scrapbook I posted about once BEFORE, from the Cricut Message Board. HERE</strong> is the link; here is a sample (just a few of her 182 layouts!):
******* LAYOUTS BY JENNIFER BOCKLEMAN ********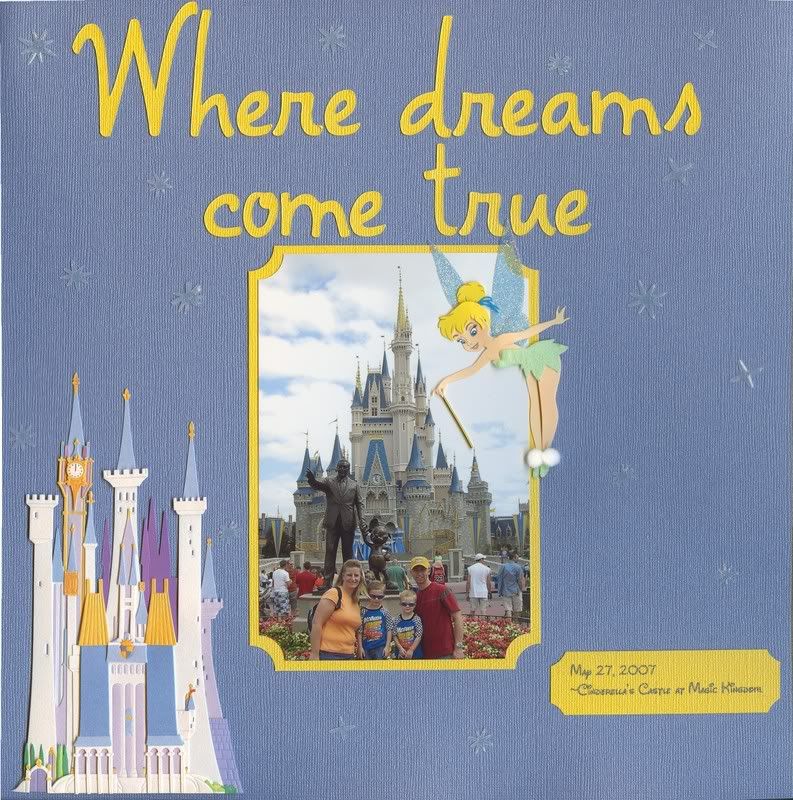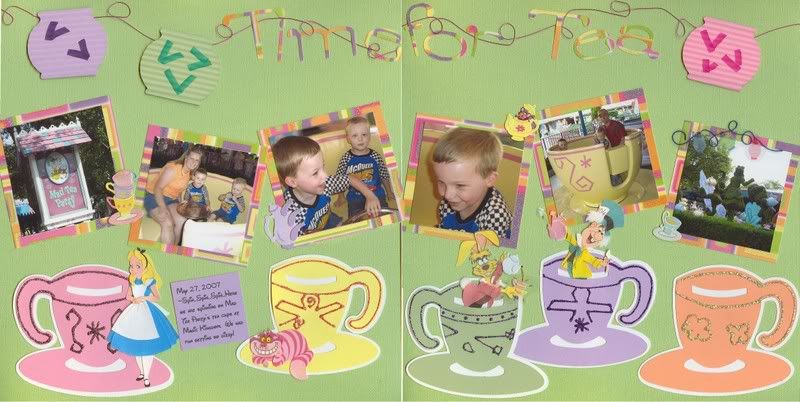 I will definitely be using this amazing scrapbook for inspiration when I get home from my trip! Do you have any cool Disney scrapbook links to share, or pages you've posted that you can link us to? C'mon, help a sister out!
Have a great rest of the week. Catch ya on the flip side…Peace out