Tag Archives | scrapbook blinkie
Aside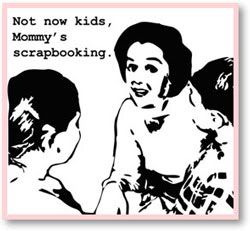 Aside
Get yours HERE. I just added it to my siggie at SCRAP SISTERS STUDIO, my favorite message board.
And keep checking back HERE. Basic Grey was supposed to launch their new website yesterday ~ with lots of cool new stuff like fabric and computer skins! ~ but are having site issues. Can't wait to see their new site and I feel so bad for them. I'm sure KELLY GOREE will keep us up-to-date via her blog…
Can I help you find something?
What I Like to Talk About
I participate in affiliate programs. I receive a small commission when products are purchased through my links. I only recommend products that I think you will like and give honest reviews and opinions. {Effective 06-25-12}
Scrapbook Blogs and Sites